Thermaltake Pure Plus 12 LED RGB Radiator Fan Now Available
---
---
---
Ron Perillo / 3 years ago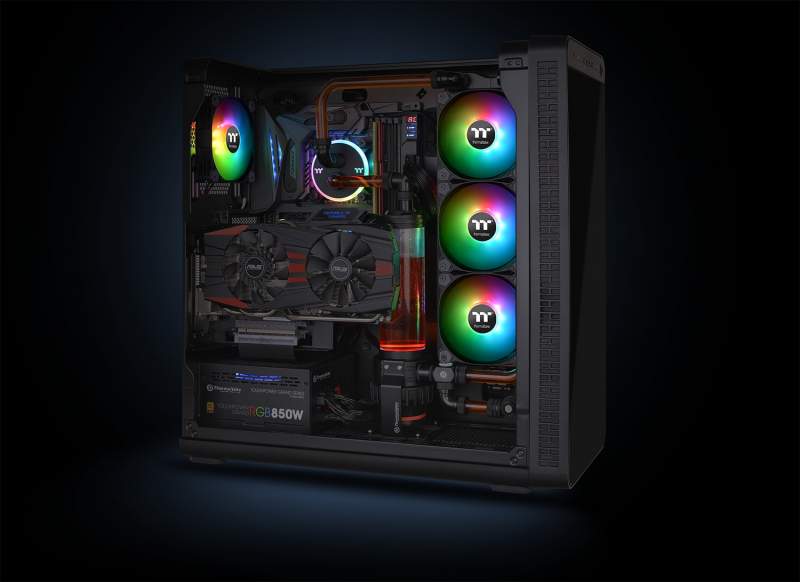 More RGB LED Options from Thermaltake
Thermaltake is bringing a new product to the market, and it should not come as a surprise that it has RGB LEDs. This time it is the Pure Plus 12 LED RGB radiator fans that are available. As the name says, this one's performance is specifically tailored for use with liquid cooling radiators. Such as the recently launched copper CL-series radiators for instance. Plus, it uses digital addressable LEDs which provide greater customization and control over previous analog models. Also, unlike Thermaltake's Riing RGB fans, the Pure Plus 12's fan blades light up, rather than just the frame.
What Features Does the Pure Plus 12 LED RGB Radiator Fan Have?
The Pure Plus 12 LED RGB radiator fan fits typical 120mm fan mounts. It uses premium hydraulic bearing for long-life as well as for providing low-noise performance at higher RPM. To further minimize noise, all the corner mounts have padding to absorb vibrations. It operates from 500 to ~1500 RPM producing a maximum static pressure of 1.59mm-H2O.
Users can get it in a 3-pack with a hardware controller included. The fan connects via USB 2.0 (9-pin header) internally, so it is compatible with any system. The package also comes with a 2-sided velcro for mounting the controller internally, as well as all the necessary cables and screws to install the fans.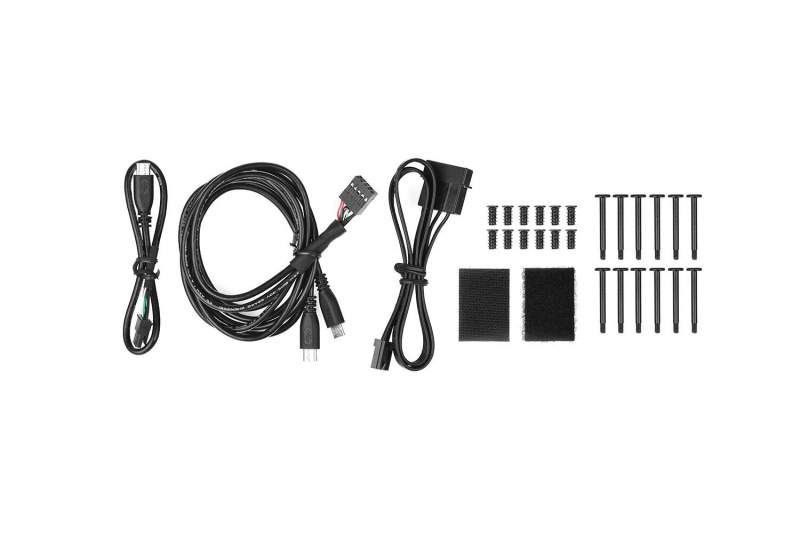 What Other Control Options Are Available?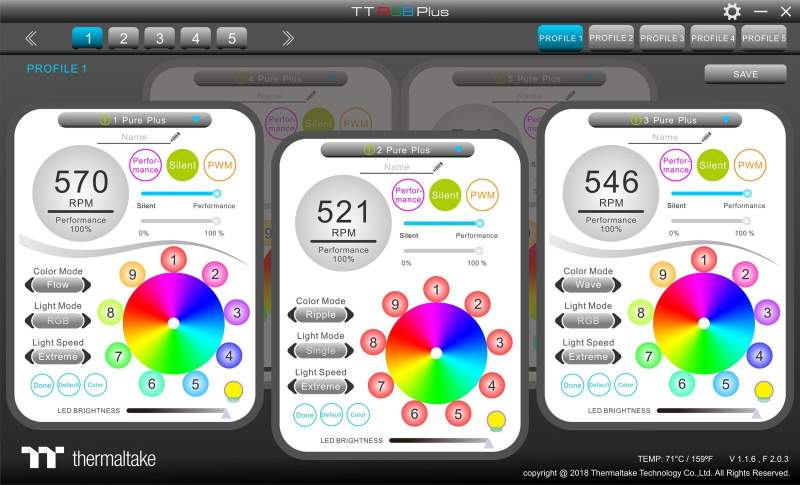 Users can also control these fans using the TTRGB Plus App. Not only does this provide colour customization, but fan performance control and monitoring as well. Users can even control it wirelessly with the TT RGB app via their smartphone or tablet.
How Much is the Pure Plus 12 RGB Radiator Fan TT Premium Edition (3-Fan Pack)?
It is now available via the TT Premium website for $59.99 USD.