Thermaltake Toughliquid Ultra 360 AIO Liquid Cooler Review
---
---
---
Mike Sanders / 2 years ago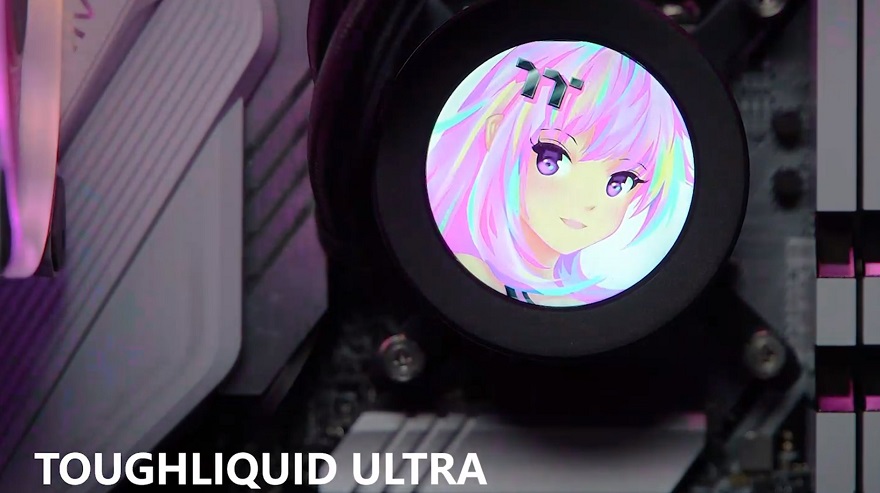 Following the recent release of the Thermaltake Toughliquid Ultra 360 AIO liquid cooler, this essentially represented their latest product entry for premium-grade cooling solutions. Offering a sleek professional aesthetic and avoiding the pitfalls of unnecessary embellishments, this new design has clearly been targeted towards the enthusiast user thanks to its many excellent features.
Coming under their Toughliquid branding, this, like their 'Toughpower' PSU products, has been establishing an excellent reputation among consumers for offering high-performance products at (perhaps) surprisingly affordable prices.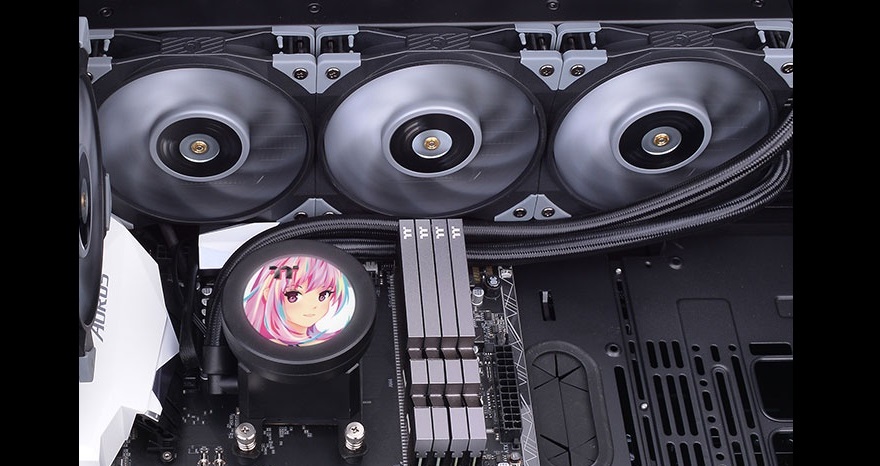 Thermaltake Toughliquid Ultra 360
Offering itself as a high-performance 360mm AIO liquid cooling solution, without a doubt one of the key highlights of the Thermaltake Toughliquid Ultra 360 is its 2.1″ LCD display. This allows not only for good information to be directly relayed to the consumer from the pump block (such as CPU temperature, liquid temperature, CPU frequency, etc.), but it also allows for customisable static images and even GIF animations.
Lest we forget though, this is a Toughliquid product, and, as such, for as excellent and as useful as the CPU block display is (and yes, I'm going to say this now, I loved it!), we still thoroughly expect this to be an exceptionally potent cooling solution!
We should also note that although we will be specifically checking out the 360mm version within this review, for consumers with more limited chassis space (or budgets) a 240mm variant of this cooler is also available!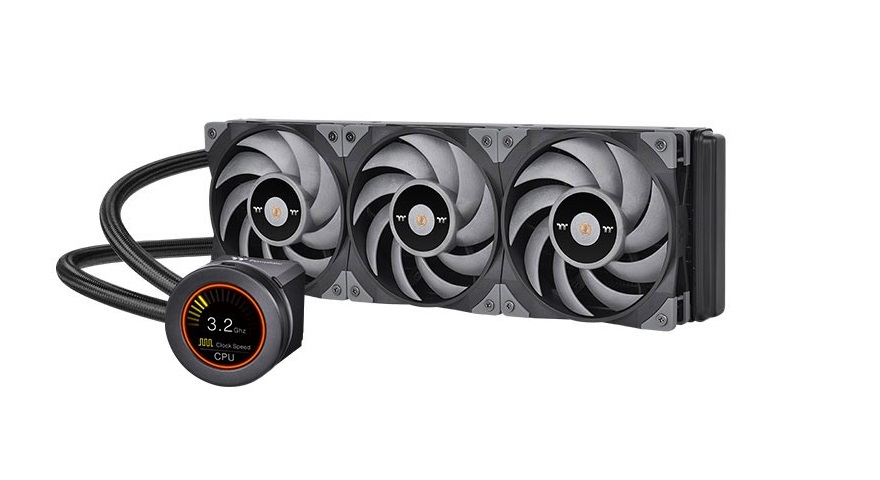 Features
High performance copper base plate accelerates the heat conductivity
Build-in 2.1″ LCD display on Waterblock
High reliable low profile pump provides quick liquid circulation
Low evaporation tube decreases the loss of coolant effectively
Triple 120mm TOUGHFAN Turbo offers the best cooling performance
Universal socket compatibility – Suitable for all major Intel and AMD sockets
Technical Information
For more in-depth specifications, please visit the official product page via the link here!
Socket Compatibility

What Does Thermaltake Have To Say?
"TOUGHLIQUID Ultra 360 AIO Cooler is an all-in-one liquid cooler with our latest LCD display that presents real-time information of the system and even plays GIF files with 480*480 resolution. It's also equipped with TOUGHFAN 12 Turbo fans to provide outstanding cooling results while maintaining minimal audible noise."