Thermaltake TOUGHRAM XG RGB 16GB 3600MHz Memory Review
---
---
---
Ben Enos / 2 weeks ago
A Closer Look
While I don't mind it, the overall design does leave me a bit curious. You can almost say it looks like it comes in 3-pieces now as there is a black side, grey side and a bit of a mirrored part right in the middle. It does look rather nice but would love to know why they didn't just make two different sets, one with all black and one with all of the grey area?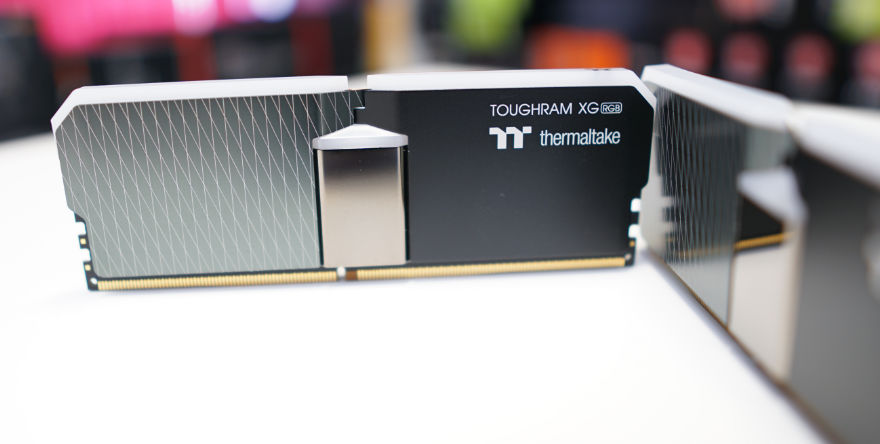 The heatsink is quite thick and has a nice thermal pad connecting it to the actual memory modules. The sort of crisscross design should add a nice effect to your system and help add that little extra bit of flare to things.

As you can imagine, the middle mirrored but is prone to fingerprints so make sure to give it a little wipe down before installing it into your system!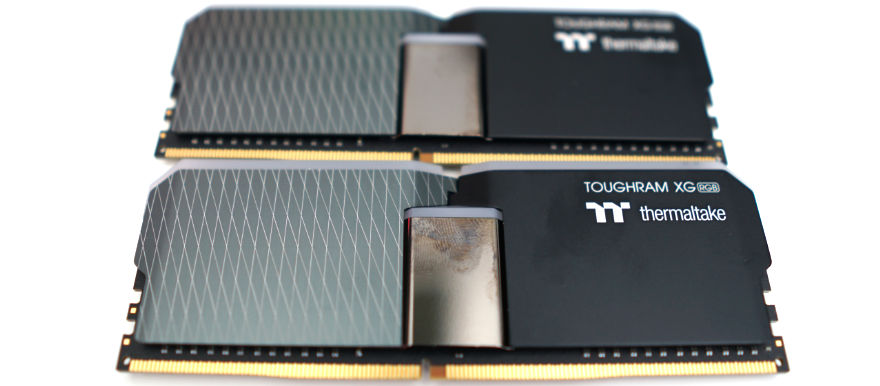 Thermaltake loves their branding and while it's not massively overdone on the TOUGHRAM XG RGB I would like to see less of it! The TT on the top is fine but as we have seen on the main side there is a bit of branding as well. What would have been nice is if maybe the main TT/thermaltake logo was part of the RGB and in my opinion, they could just do with getting rid of the model name branding, but hey, that's just my opinion. Let us know in the comments what you think of the branding on the TOUGHRAM XG RGB and if it is too much or not?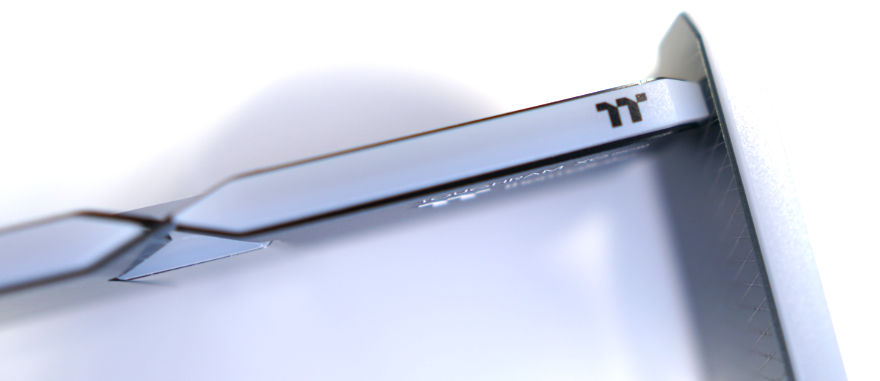 One thing I can say is that the RGB effects are quite nice if you are into that type of thing. The kind of scrolling effect it started off with was nice and the colours look absolutely brilliant, something that is just so hard to show off in photos and really needs to be seen in real life to appreciate it.