Thermaltake unveil brand new cases, power supplies and storage options at CES 2013
---
---
---
Ryan Martin / 7 years ago

In addition to the new NiC and Water 3.0 CPU coolers we brought you earlier, Thermaltake have announced a tonne more new products for CES 2013.

Thermaltake have been busy launching new cases and power supplies in addition to the previously mentioned CPU coolers.

The first of the new cases is the Chaser series. The Chaser series offers a simple gamer-orientated design with USB 3.0 support, a side panel window, tool free HDD bays, multiple fan openings and support for all the latest hardware.
The next new case series is dubbed the "Urban" series by Thermaltake. These mid and full tower cases are designed for silent, sophisticated performance but still have some neat features like fan controllers, noise absorbing foam and USB 3.0 support.
In addition to that Thermaltake are releasing many new power supplies, the ToughPower Grand Platinum 1050W, the EVO_BLUE 2.0 850W, the EVO_BLUE 2.0 750W, the SMART Standard Bronze Series, the SMART SE 730W and the SMART SE 630W. You should be able to see all the main features in the images below. The 7 year warranty on the ToughPower Grand Platinum really stands out to me, it is nice to see a company that is so confident in the quality of their products!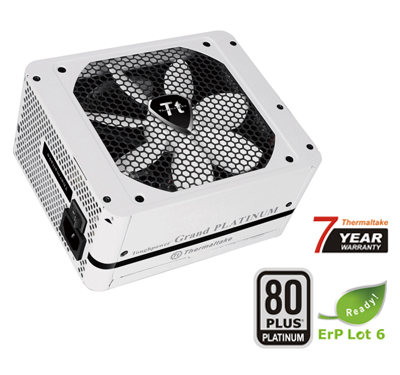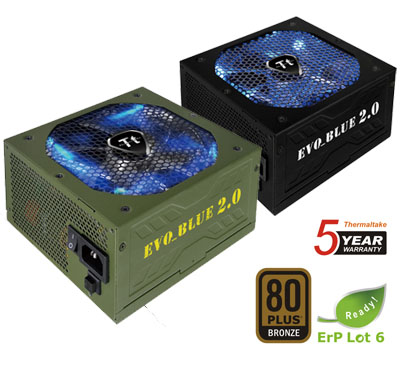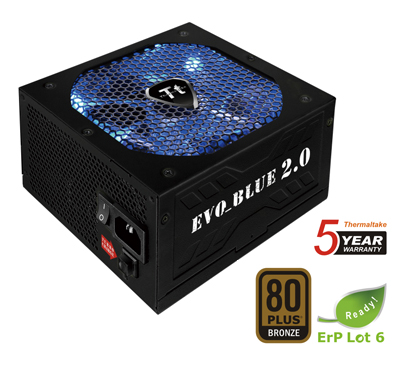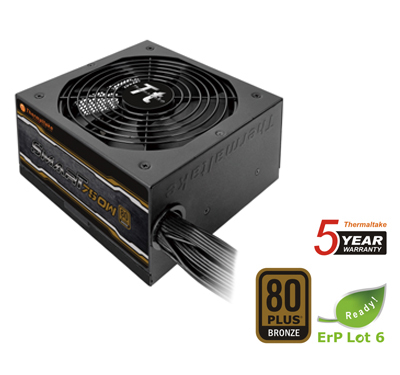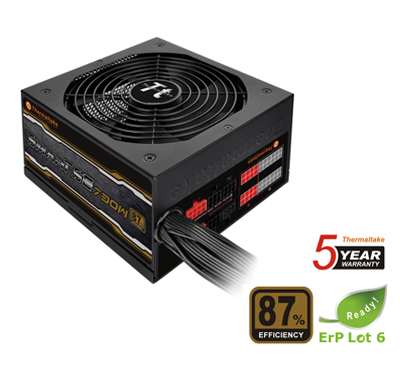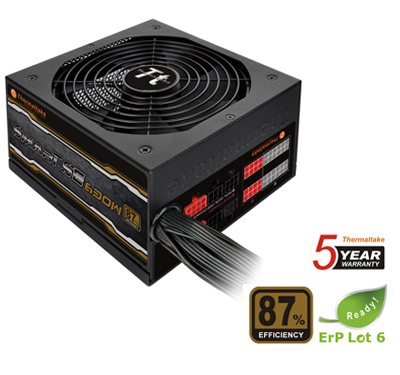 As well as all those new power supplies Thermaltake is also announcing a new range of "Powr" Packs designed to charge your mobile smart devices on the go.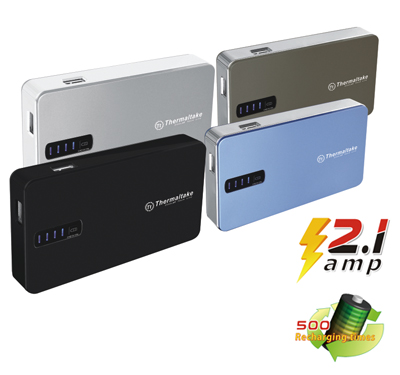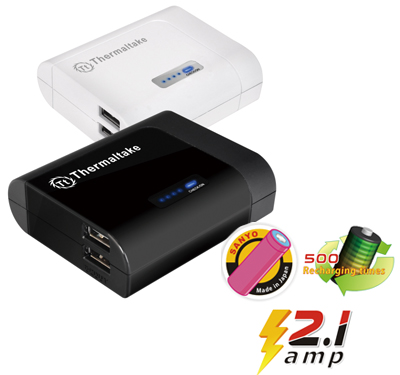 In a field Thermaltake are becoming more and more involved in, there are a tonne of storage innovations coming from CES 2013. Firstly, the existing BlacX 5G and BlacX Duet 5G have had Snow Edition make-overs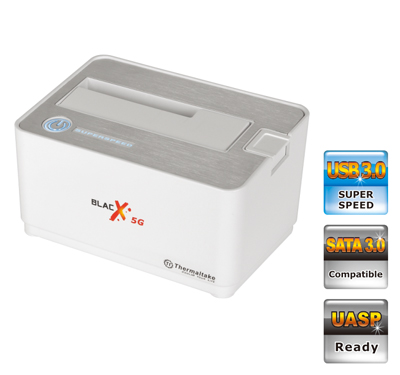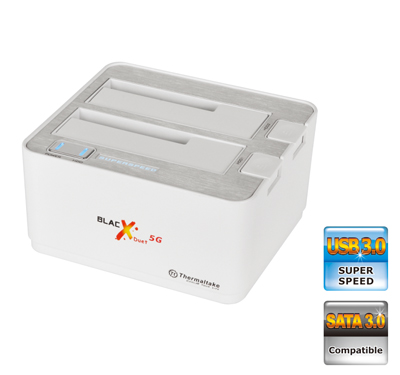 And Thermaltake have introduced the new UltraX USB 2.0 to dual USB 2.0 and 100mbps ethernet adapter which supports "plug n play".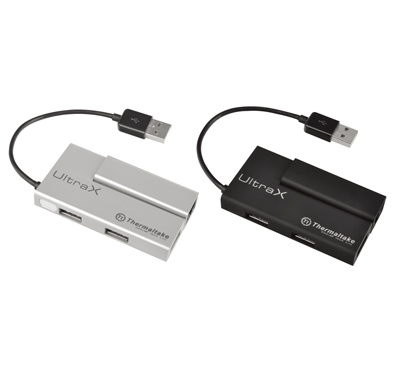 Thermaltake have also developed a couple of products that very much remind me of Icy Dock-style products. These two adapters allow you to put two 2.5″ drives into a 3.5″ bay (Max 5 Duet) or four 2.5″ drives into a 5.25″ bay (Max 5 Quad). Great for anyone that is working with a small form factor case that has limited expansion options.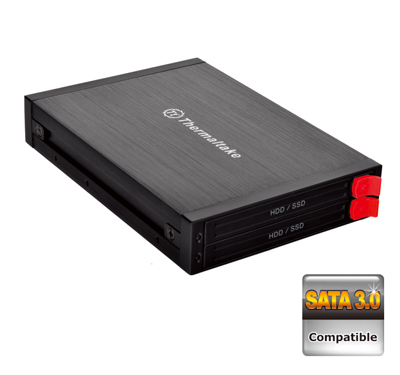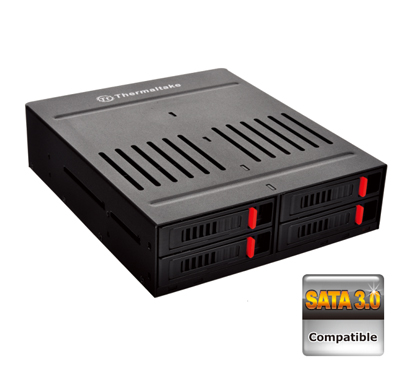 And as a "novelty" item at the end Thermaltake have also come out with some LED strip lighting, something which NZXT and Antec have also started pushing a lot recently. These strip lights are clearly proving popular with consumers as they look to customise their cases and systems.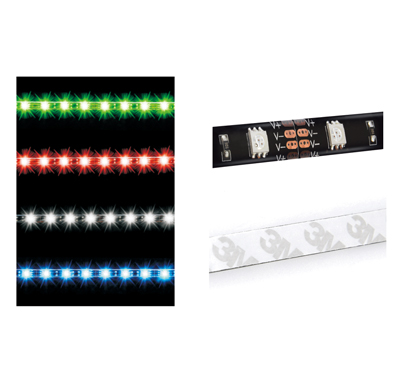 So there you have it, an absolute tonne of new stuff from Thermaltake and so far it all looks pretty good. Stay tuned as we are sure to bring you much more news from CES 2013 and hopefully some reviews of these awesome new products when we get them.