Thermaltake Updates DPS G PSU Management App to v3.0
---
---
---
Ron Perillo / 5 years ago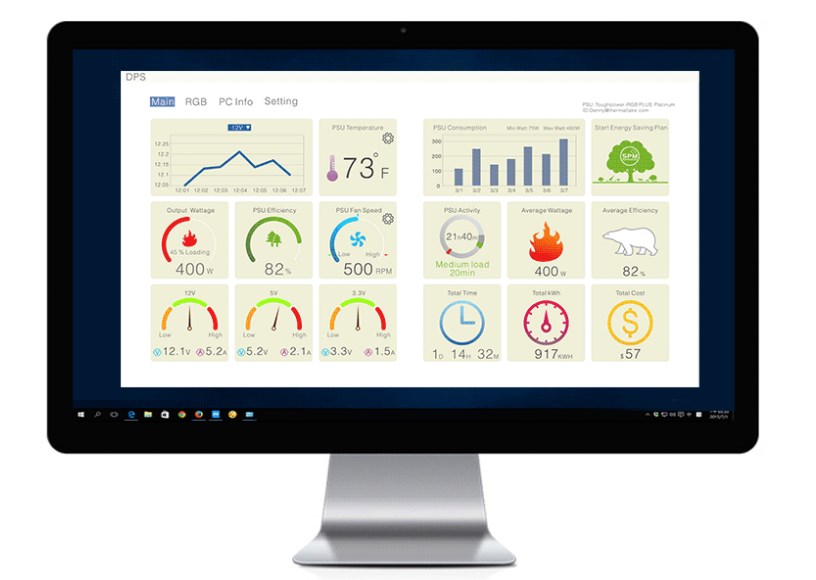 Thermaltake has released a new update to their DPS G PC App software, improving the control over their digital power supplies. This app gives users control over their RGB LED lighting, as well as monitor PSU behaviour. The big advantage of running a digital power supply such as the Thermaltake DPS G series is that allows for a more comprehensive monitoring. Users can keep track of the power supply's voltage outputs, power consumption, wattage and calculate the kWh cost.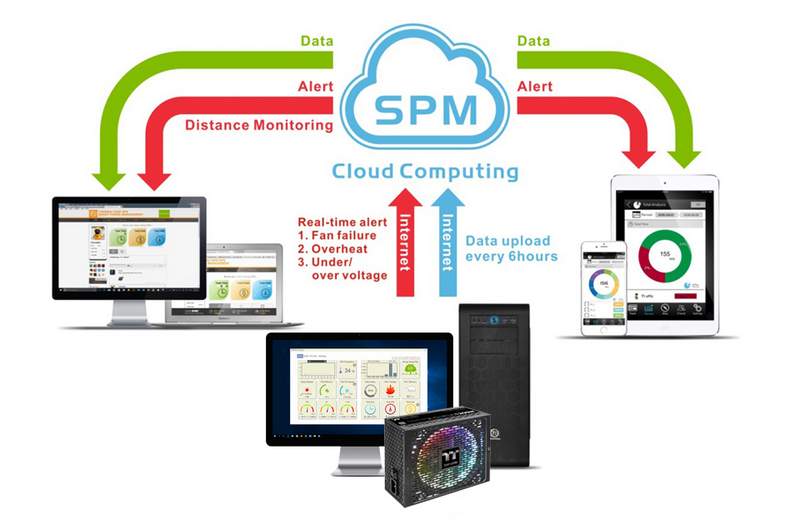 With the DPS G app, users can also keep track of temperatures and be alerted if anything is out of the ordinary. This includes fan malfunction, overheating (over 60C internal temperature), or even abnormal voltage level beyond the 5% threshold. Since it is a mobile app as well, it can send the alert messages to the user remotely, even if they are away from the PC. Users then can issue a shut down order to prevent any damage.
Has PC Monitoring Features As Well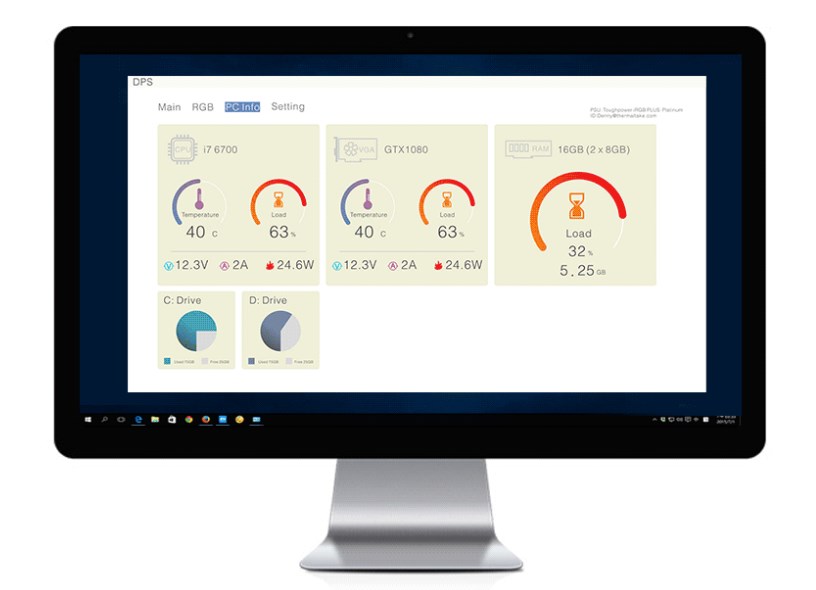 The new DPSG PC App 3.0 is not just for the Thermaltake DPS G PSU series. It also gives users access to the CPU, video card, RAM and other compatible RGB LED elements on their system. Users can gather and collect operation data so that they can understand their system behaviour over a time period.
To download the latst version, visit Thermaltake's DPS G Power Management website. Other than the PC App 3.0, a mobile app as well as a Cloud Smart Power Management app is also available for free.