Thermaltake X1 RGB Cherry MX Speed Keyboard Review
---
---
---
Peter Donnell / 3 years ago
A Closer Look
---
The X1 comes hard-wired with a durable black braided cable. It features two USB headers, one for the keyboard, the other for passthrough. There's also a 4-pole audio jack, which can hook up to your PC or mobile device. This means you can hook up another peripheral or headset/headphones directly to the keyboard, saving you from digging around under your desk.

Out of the box, our first impressions are very positive. The X1 has a stylish and refined look to it, easily up there with the quality of rival products in the premium mechanical keyboard market. It's got a good weight to it and feels very durable overall. I would have prefered a detachable cable, but with the USB and Audio passthrough, that would likely have raised more issues than it resolved.

The size of the keyboard is pretty standard. There's a good amount of framing around the edges, but not so much that it feels it's overstepping its boundaries on your desktop. Perhaps Thermaltake will produce a future model with a slimmer bezel, but for now, I'm happy with this one.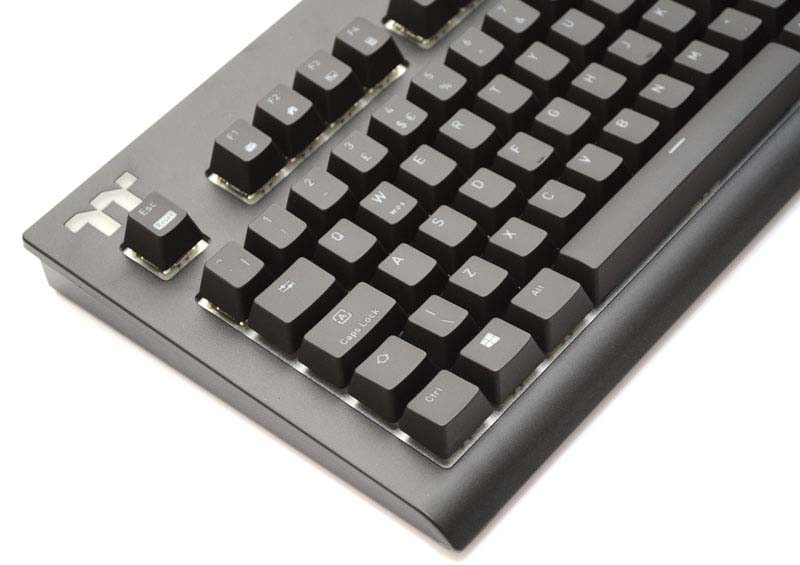 Added Control
The keyboard is as you would expect, all the numbers and alphabet are where they should be. However, it expands on the control you have available using Fn-Shift functions. Along the top row, you'll find launchers for home, email, my computer and calculator. To be honest, they're wasted on most, and does anyone really use those shortcuts?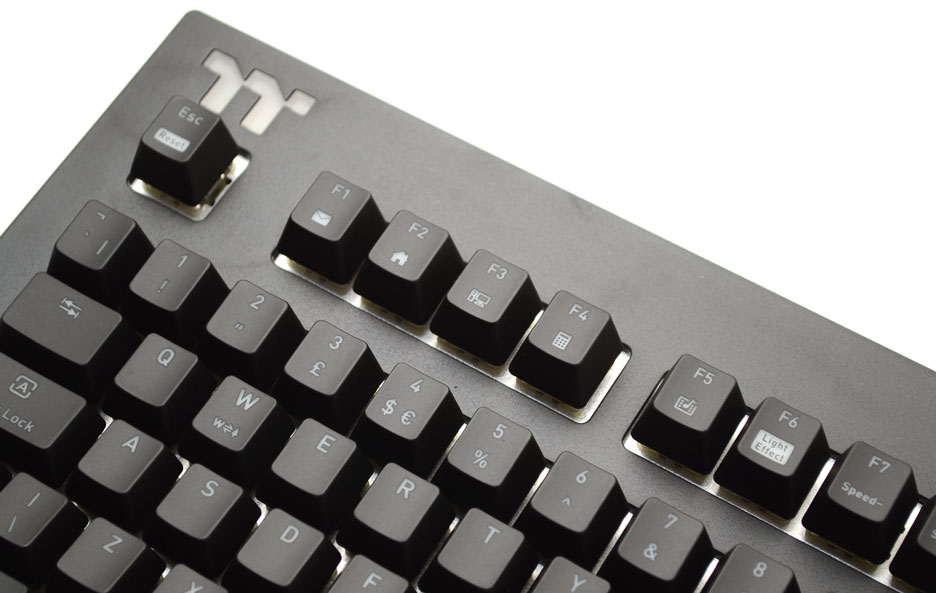 Fortunately, things get more entertaining further along. There are controls for tweaking the lighting effects and speed. There are 12 lighting profiles built in to play around with. However, you can use the software to customise the whole thing on a per-key basis. With millions of colours to choose from, you're hardly limited for customisation options here.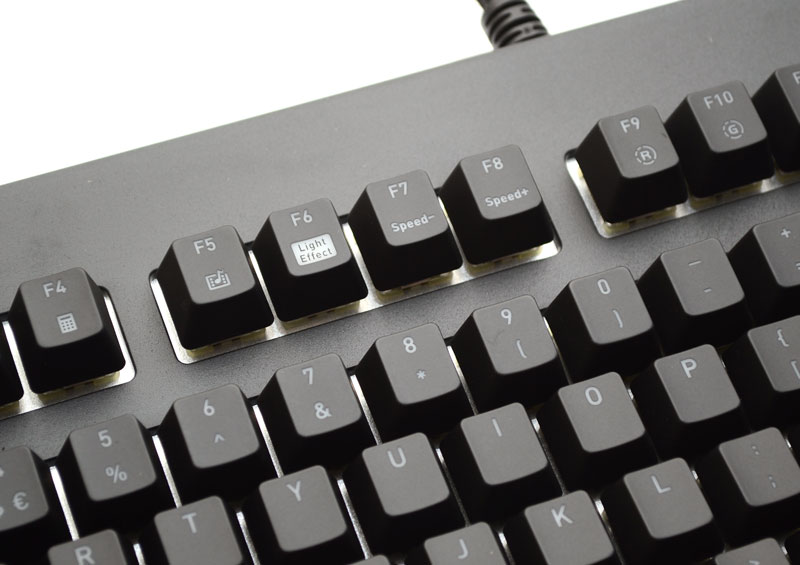 You can tweak all the lighting manually on the keyboard, or through the software. The software is quicker, but if you just want to highlight a colour on a few keys, it's nice to be able to do it on the keyboard. Everything can be saved to hardware profiles, chopped, changed, and tweaked however you want. When it comes to RGB fans, more options are key, and you're certainly not lacking them here.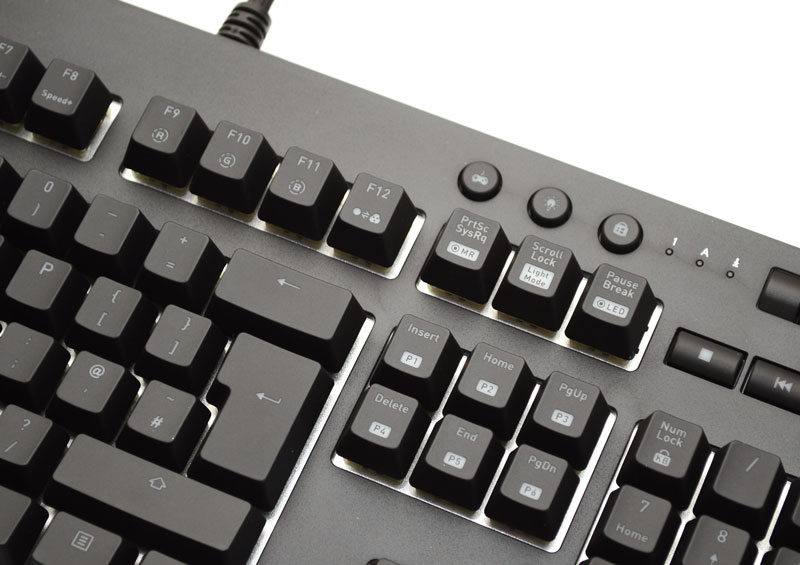 I play music from when I get up, pretty much until I'm asleep. While I'm working or gaming, tabbing through my music goes a lot smoother with dedicated controls on the keyboard. Of course, these mean you won't have to tab out of your game to change tracks, and the volume controls are pretty handy too.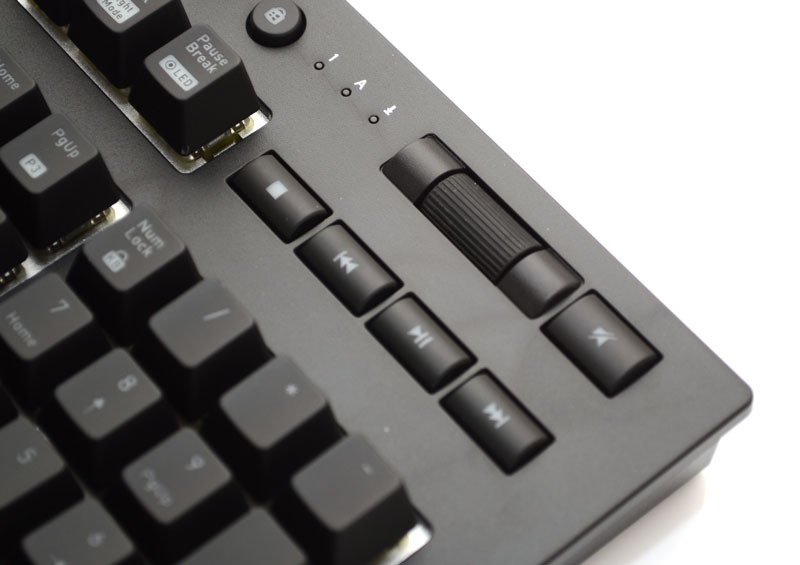 Wristrest
The keyboard looks great on its own, but even better with that lovely big wrist rest. It's a good shape and size, and really help bring your hands to a more natural position. Anything that keeps you comfortable to play a game for longer is a big win.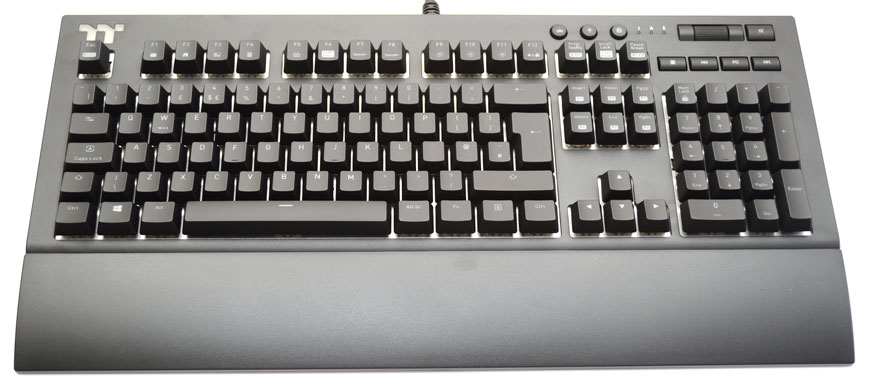 Thermaltake using Cherry MX Speed on this keyboard is a big move, as they've typically been locked down to Corsair hardware for a while now. They're properly fantastic to use as well. They're as fast and light as MX Red, but with a shorter travel distance and faster actuation. This makes them very well suited for fast-paced gameplay. However, I type very fast and find they take the strain out of my longer writing sessions too.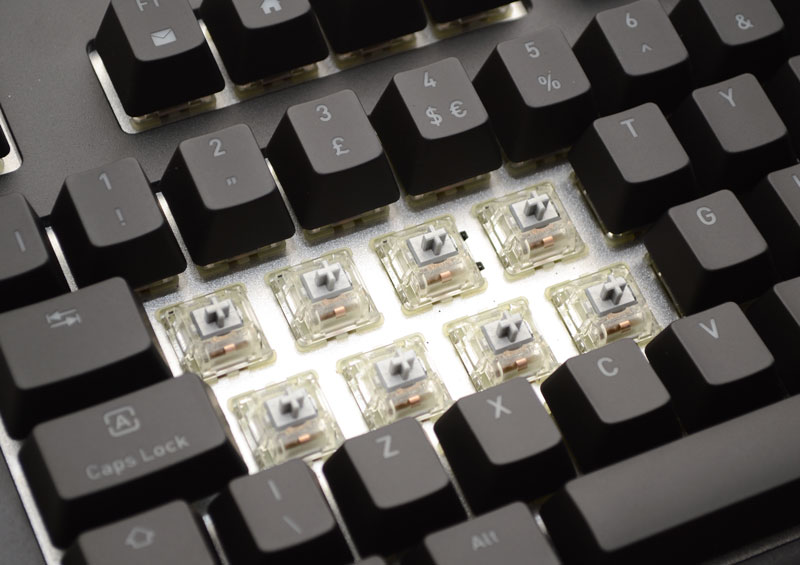 If you're spending less time in the office and more time in Fortnite, then maybe you'll want to install these custom keycaps. Don't worry, they came included in the box. Rather than the matte finish of the black keys, these have a smoother glossy feel. The gloss finish makes it easier for your fingers to slide from one key to the next without lifting off; it's a small detail, but it works. Of course, they just look cool too.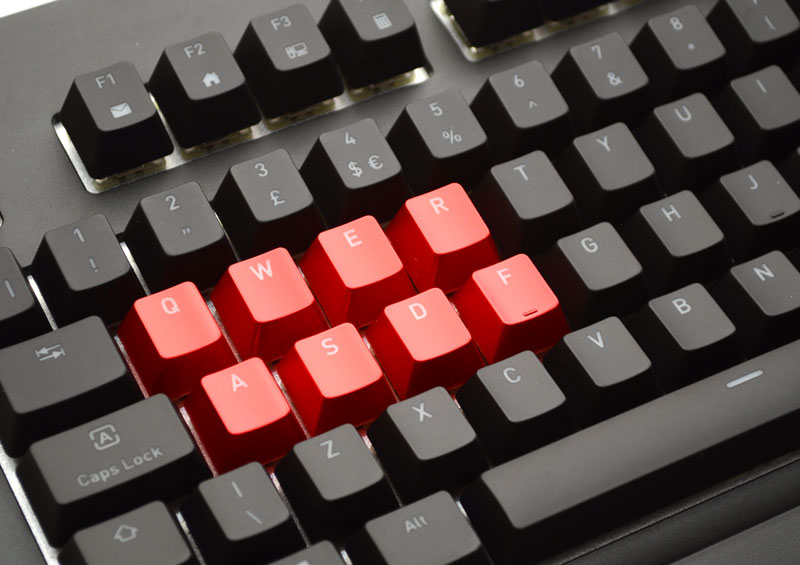 RGB All The Things!
The RGB lighting is nice and bright and offers a lovely transition from each key too.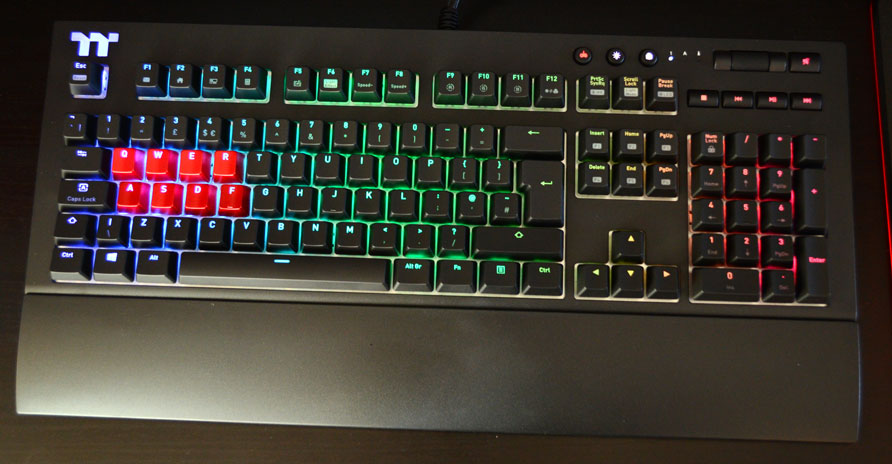 The keycaps are set high to float just above the chassis of the keyboard. This means that the switch housing and its respective LED lighting is exposed. The end result is a strong light on the lettering of the switch, as well as a well-defined underlighting.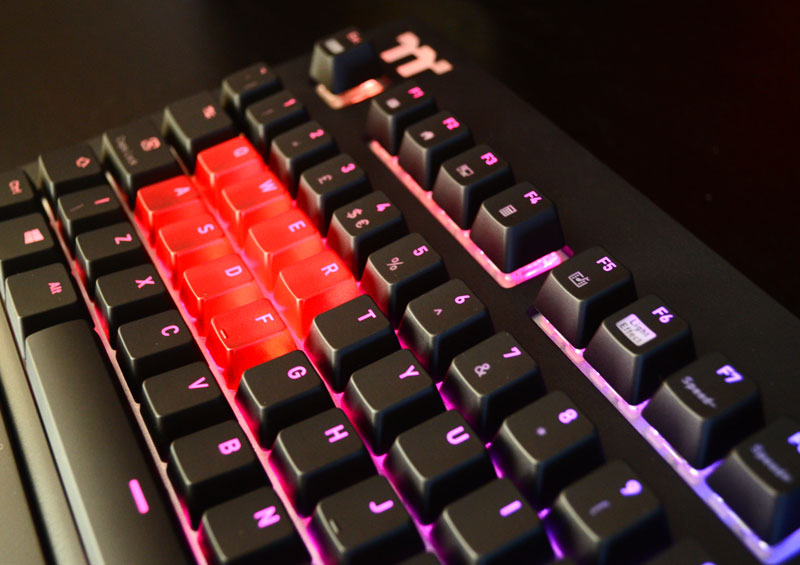 Even with the custom red caps on, the lighting still works well, even if the colour can clash with the red a bit. Of course, you can switch back to stock caps if you so desire.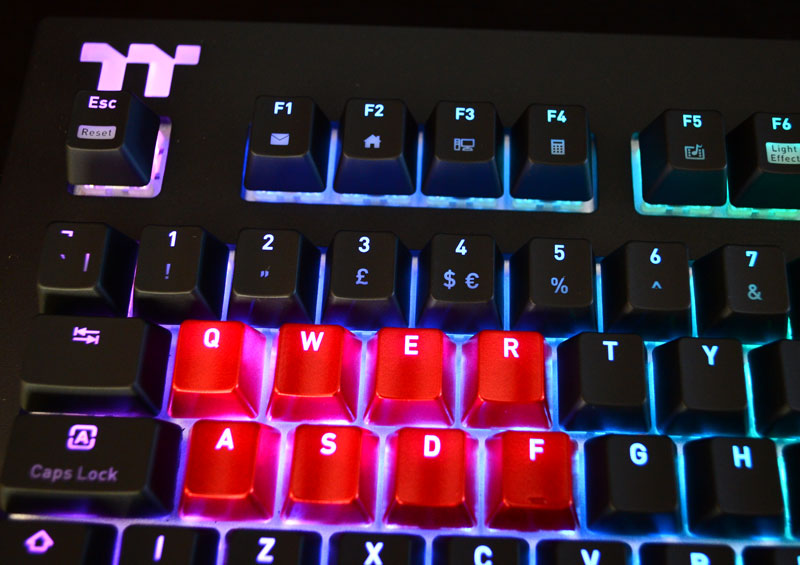 The built-in lighting effects look fantastic, and with 12 of them to enjoy, most people will be happy with what's on offer. Again, you can customise everything as much as you want, when you want to.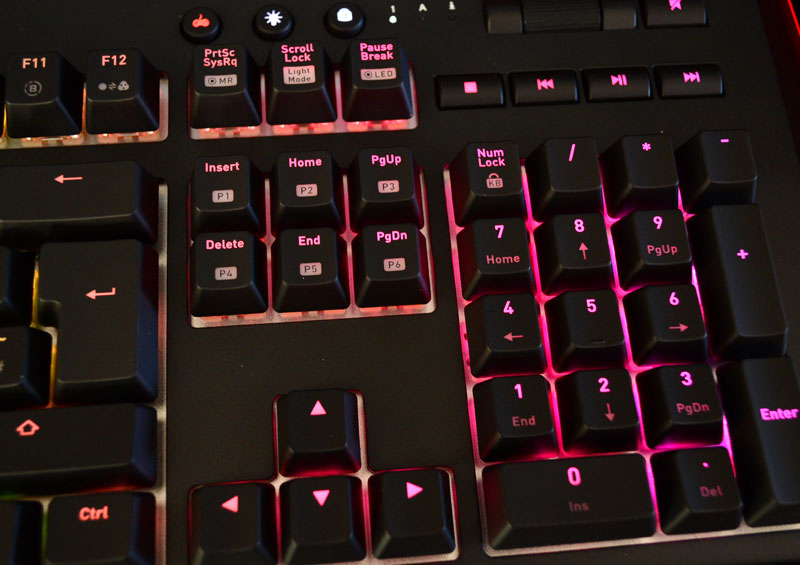 Effects
While a bit excessive for my taste, as I just prefer a single flat colour, there are some cool reaction effects too.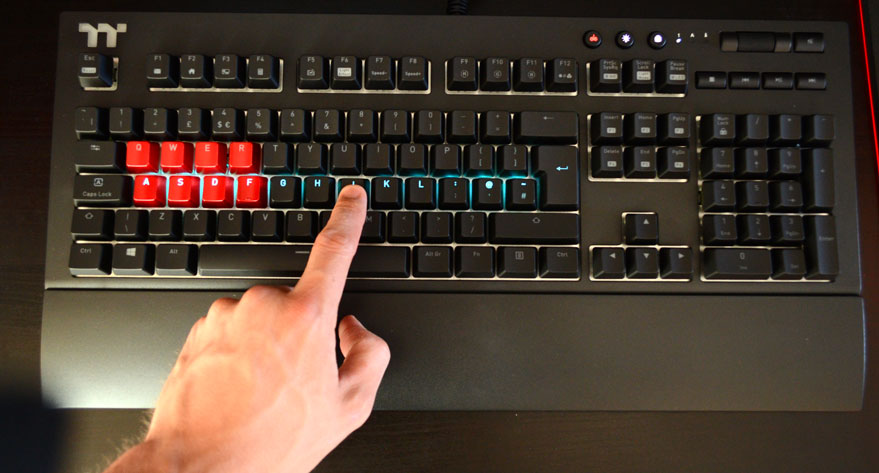 Fancy explosions of colour every time you touch a key?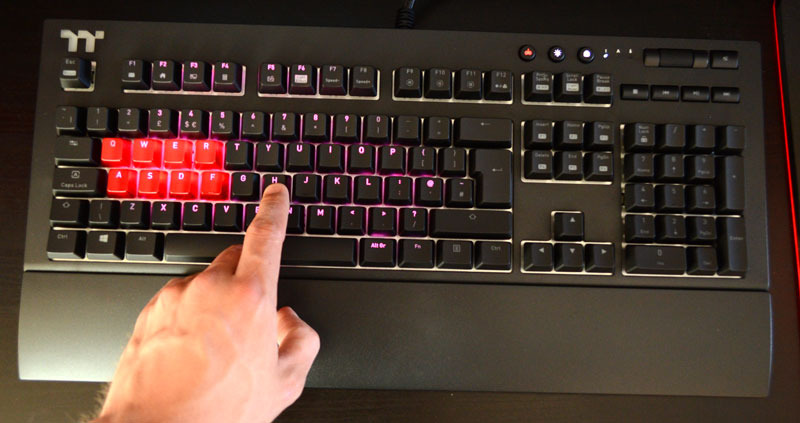 Or how about this cool coloured rain mode?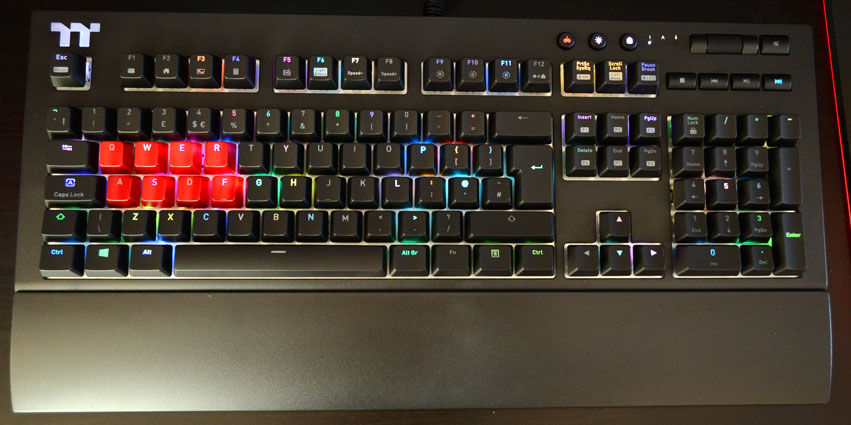 At the top of the keyboard, the Game Mode will lock the windows key, and you can adjust the master lighting brightness, or turn the lights out completely if you so desire.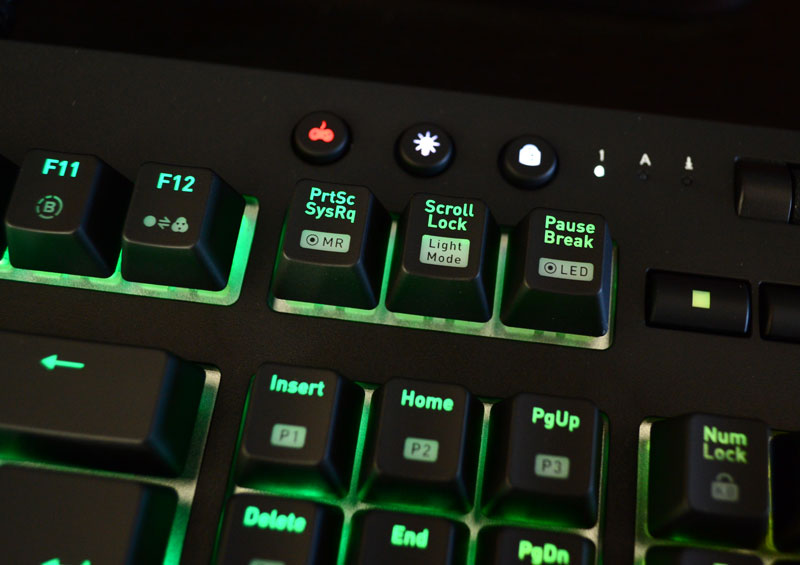 Overall, the X1 performs as a premium mechanical gaming keyboard should.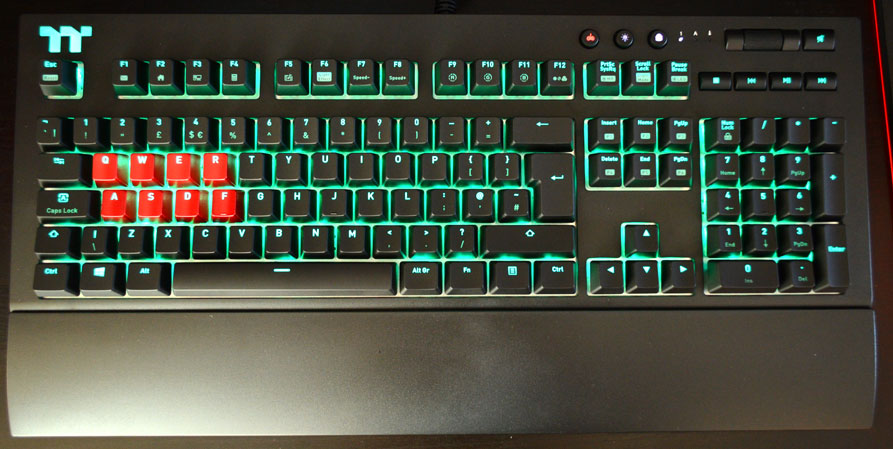 For working or gaming, the ergonomics, the Silver switches, and the RGB lighting are up there with the best.