Six Things That Could Improve The Elder Scrolls Online
---
---
---
Peter Donnell / 3 years ago
I love the Elder Scrolls Online, and honestly, after many years and thousands of hours of gameplay, I still feel happy to do at least twice as much again! However, recent improvements to the game's systems had me wondering, what else could be tweaked to improve played quality of life?
Armour and Weapon Management
Nothing reminded me just how much work it is to change my gear in The Elder Scrolls Online like the release of Update 29. Stripping gear, matching sets, getting it all from my storage to my inventory, then finding it again to put it in the bank, ensuring it's all there, in the right weight, set, level, etc. Then you have to withdraw once you've logged into that character. It's a clunky system, especially when you have been collecting gear for years and already have other items in your inventories and bank.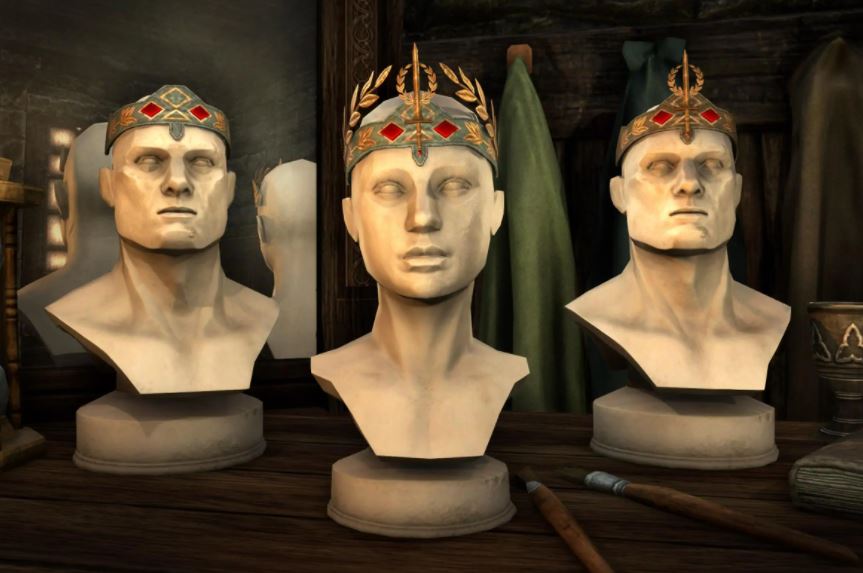 A symbol to let me know that I have the corresponding helmet or shoulder piece for monster sets would be awesome, so I can easily pair those off. The transmute crafting system has helped, but it doesn't help with existing gear. I have every chest from the crown store, but it's not a good system for tracking your gear sets.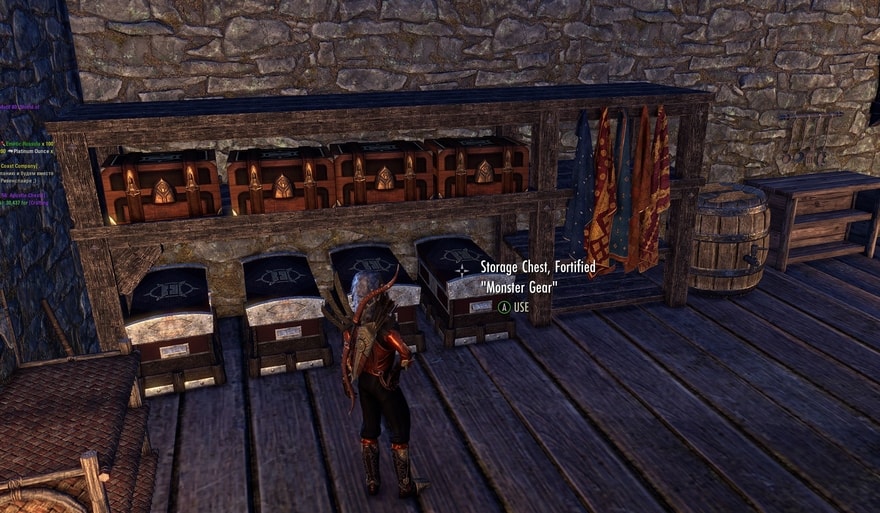 A few in-game or virtual mannequins to place armour on so you can spec out a build without having to wear the gear first would be a great solution to this… This brings me to my next idea…
Show Me What You Got
The housing in ESO is truly remarkable and offers a lot of options to make something truly unique, like this amazing Fallout House. I dabble myself, but there are some true masters out there. However, a simple one I would like is to merely show off some cool armour. Stick a couple of the super rare swords on the wall or in a display case. Now that could make for some truly stunning guild halls and houses!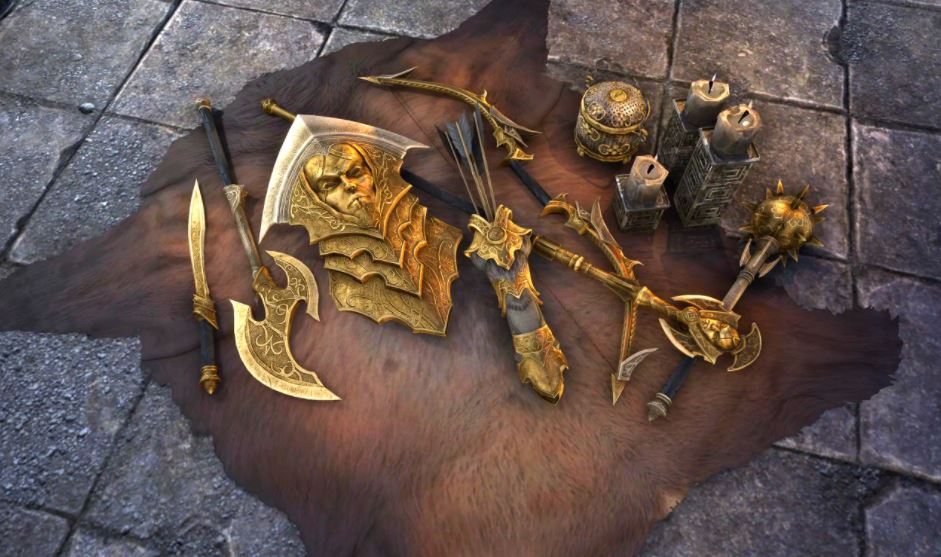 Give me a Sign!
That's it. I want a sign. A plaque I can pop on a wall, a signpost I can stick in the ground, anything like that. Minecraft has it, and The Elder Scrolls Online should have it too. Of course, I want this only in my ESO housing setup and guild halls. Especially with some of the massive guild houses, a "crafting area this way –>" sign would be superb.
You Got Mail
The mail system in ESO is pretty basic, and rather limiting too. You can only attach 6 items to an outgoing mail. Sure, you can send stacks of things, but if you're a crafter mailing someone 12 items for a set, that's two mails. Furthermore, there's absolutely zero logging of received or sent mail, and no option to save a mail. You can reply, but you cannot re-reply directly to a replied mail and have to manually write a new one. It would be amazing to see this expanded on even just a little.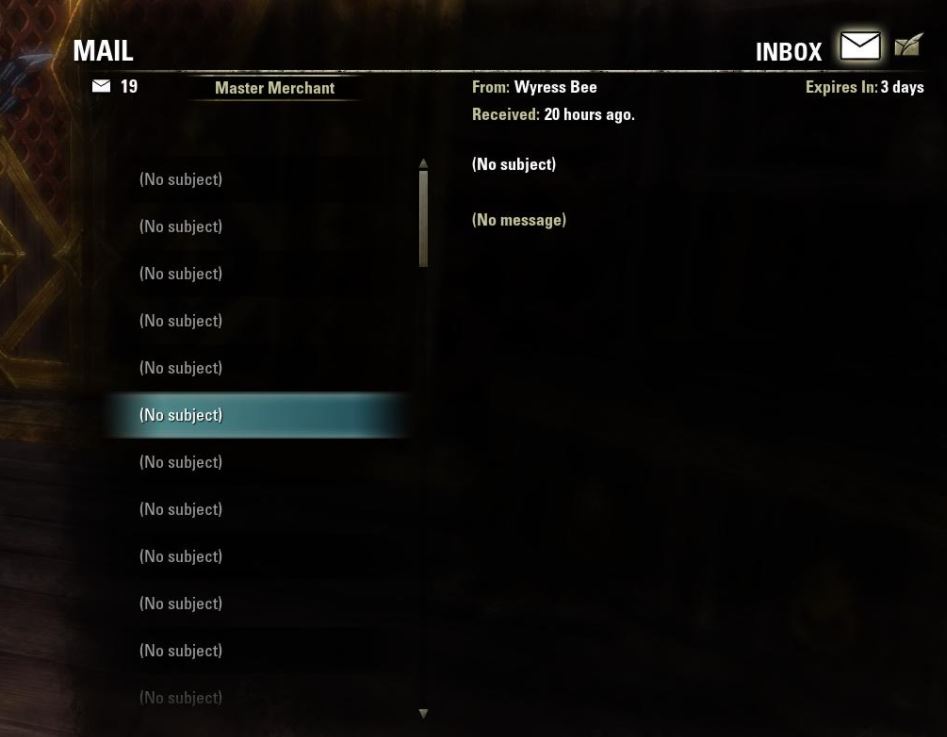 Gold
Earning money in ESO is a lot of fun, I should know, I'm one of the top traders in the game! Not so humble brag. Anyway, you can have money in each characters inventory, or in your bank. So you have to deposit and withdraw to move it between them, and it can be a little tiresome. The same is true with Alliance Points, Tel Var Stones, and Writ vouchers, and an all-in-one option would be awesome and a real time saver. It's not like we don't have something similar with the ESO+ Craft Bag, where all mats are shared account wide.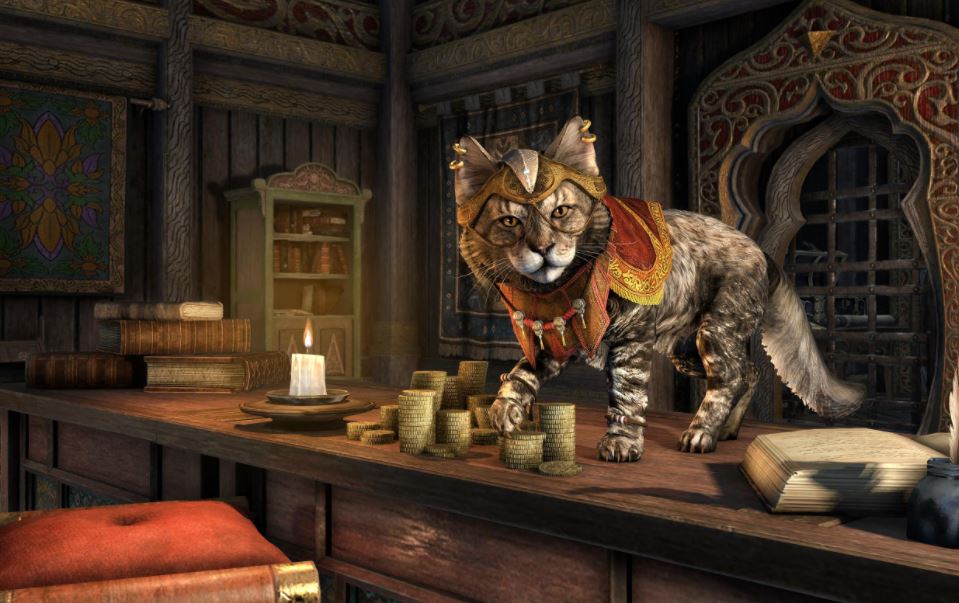 Hey, Listen!
So many systems and tasks in The Elder Scrolls Online get passed by, and they could be put to better use. There's no daily quests that involve Scrying, albeit each zone does have a reward drop of another lead per day per level you have the skill points for; green drops a blue, blue drops a purple, etc. I love the system, but it gathers dust now outside of the rare lead drop or finding a new mythic. I'd like to see if integrated as part of the daily Writ system in some way, and to encourage exploration.
Tell me More
Got some suggestions of your own? Let's hear them. Until then, how about "5 Fun (in-Game) Things to Do Before ESO: Blackwood DLC" or you can play the new Flames of Ambition content which launched last week (trailer below!)