Thortech Thunderbolt 1000W Modular Power Supply Unit Review
---
---
---
Jake Sedge / 11 years ago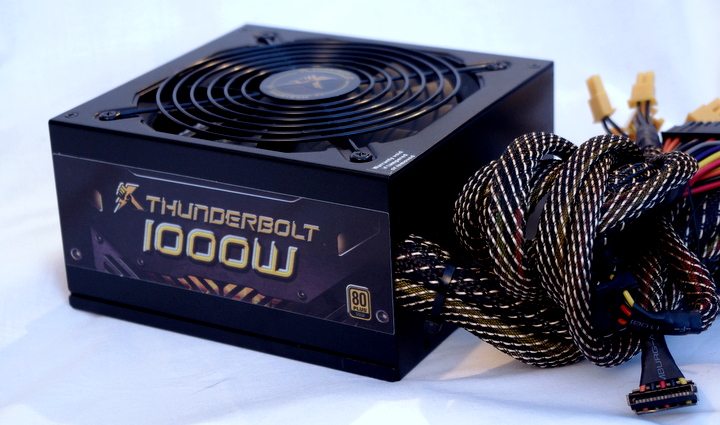 Thortech is a brand that I'm sure no one has heard of before and for good reason. Until recently, the Thortech team has been part of GeIL and has handled the R&D for their PSUs for over 15 years, however it is only recently that GeIL has taken the decision to launch a new series of PSUs under the subsidiary of Thortech. I am expecting this change in branding is a PR move that signifies a higher level of performance than what GeIL power supplies were offering. Being as this is a brand new series of power supply being launched under a new brand, we're not quite sure what to expect from Thortech!
I was surprised to see this unit being priced at around £150, especially for a new brand as it means that the unit will be competing with many of the more well known and time-tested units on the market, so Thortech should be ready to impress us with this unit. The unit has all the credentials of a high end PSU, solid caps, high temperature rating and high-end packaging, but will it perform when it comes to our tests? It's very difficult to tell how Thortech will approach this unit- it's not cheap and it hasn't got much in the way of unique features, so I guess I should be expecting great performance? We shall see!
The Thunderbolt series is Thortech's first line on PSUs released alongside their Thunderbolt Plus series. Don't be fooled into thinking this unit is the same as the equivalent Thunderbolt Plus unit but without a power meter- the Thunderbolt Plus series uses completely different internals and a single rail design. It'll be interesting to see how the two units compare with each other when I review their other offerings.