Three Simultaneous Nuke Launches in Fallout 76 Crashes Server
---
---
---
Ron Perillo / 4 years ago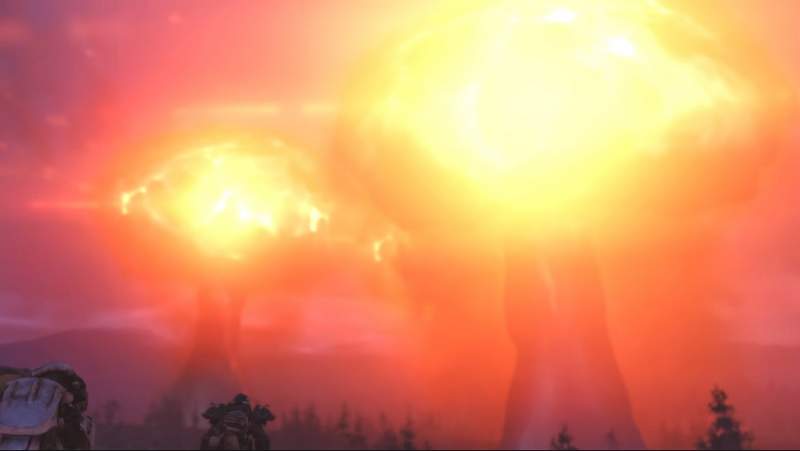 What Happens When You Detonate Three Nukes in Fallout 76?
Several players found out exactly what would happen if you tried to detonate three nukes in Fallout 76. All at relatively the same time, in the same location. Six players found out almost immediately as soon as the bombs fell that it could mean getting disconnected from the server. As they have reported their findings on Reddit, other users have claimed that they were also disconnected around the same time, suggesting that it might have actually crashed the actual server. Instead of just crashing the players who launched the nuke.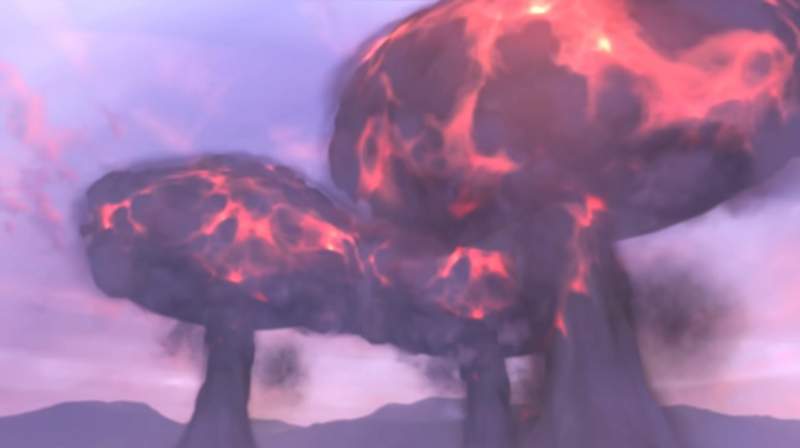 A nuclear attack is very devastating in Fallout 76. It is large and kills plenty of creatures and players instantaneously. The server has to account for all of that, re-spawn new creatures and also change the map after. The good thing is that nuclear bombs are hard to come by in Fallout 76. So this kind of thing is not something that should be happening often in the virtual wasteland.
However, unless another group of users are able to re-create the server crash with three nukes, only then can it be confirmed that it did cause a server crash. Watch the video from one of the players Nickaroo93 who launched the triple nukes below:
What Made Them Detonate 3 Nukes Simultaneously Anyway?
The same user who detonated the nuke also discovered that detonating the device on a fissure site spawns a level 95 Scorchbeast Queen. Scorchbeasts are powerful bosses that resemble giant mutated bats. If a single nuke can spawn such a powerful Queen, they naturally wondered how much more powerful the enemy would be with three nukes.
It certainly takes a group effort just to bring down a level 50 boss, let alone a three star level 95 Queen. There are also minions and other creatures that spawn that will try to attack you as well. Including other level 50 Scorchbeasts.
Nonetheless, it looks quite fun. Watch how the same group took down this massive creature in the video below.