Thrustmaster Ferrari GT Cockpit 458 Steeling Wheel Review
---
---
---
Peter Donnell / 8 years ago
Introduction
---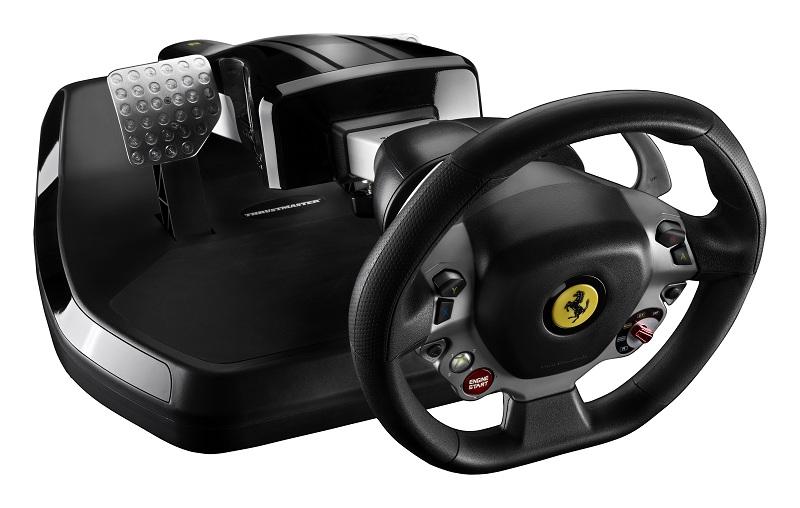 Gaming is a hobby and like most other hobbies, you can choose your own level of participation; do you just want to casually play games from time to time with a regular controller, or do you want to invest time and money in creating a really cool and more involving setup? Of course this can be an endless obsession; new computers, screens, seats, peripherals and more and while I'd love to go into creating a full setup, today I'll be taking a look at the new Thrustmaster Ferrari GT Cockpit 458 Steeling Wheel, which promises a minimal fuss solution to improving the racing/driving sim aspects of your gaming setup.
There are lots of great racing wheels on the market and it can be hard to define which one would be best suited to your needs and budget. The new model I have here today isn't cheap at £169.99, but it's still actually rather affordable for a premium wheel; I think it's safe to say that this is a mid-budget product. At this level of investment, you're going to be expecting something of quality, and the first part of that comes from the official Ferrari licence that Thrustmaster currently hold. The 458 Italia Edition steering wheel is modelled on, you guessed it, the real Ferrari 458 Italia steering wheel.
The wheel is very well equipped and features all of the basics you need to get you started for use on both PC and Xbox 360. One of the more unique and interesting aspects of this wheel is that it features an adjustable steering column which is fixed to the pedals, making this a one-piece unit with a heavy-duty carry handle; it can even be folded flat and stored out of the way, such as under a bed or in a cupboard.
Metal structure is fully adjustable in length and height, to adapt to all gamers (adults/children) and any type of seating (sofa/chair/armchair)
Foldable with carrying handle for quick and easy storage
Wide, weighted base (total weight of more than 10 kg) for optimal stability
Streamlined "Musetto" body in the style of the Ferrari 458 Scuderia Black
WHEEL: 7/10 exact replica of the wheel on the Ferrari F458
Ultra-precise wheel, featuring 16-bit precision (more than 65,000 values on the wheel's steering)
Sequential Up & Down paddle shifters crafted of metal, for Ferrari GT-style driving
Manettino® dial: lets you change settings directly while driving in the game
XXL realistic wheel: 28 cm in diameter!
Grips with rubber texture for optimal comfort
Headset connector lets you chat online (headset not included)
2 metal pedals built directly into the cockpit, for total stability
Metal pedals with long range of travel, inspired by the shape of the pedals on the Ferrari car
Brake pedal with progressive resistance
G.V.S. technology– High-precision
Exclusive "G.V.S. (Global Vibration System)" technology: allows for vibrations in games to be felt throughout the entire cockpit – including the wheel, steering column and pedal set
The packaging is huge, but this is a pretty big unit overall so that was to be expected. The carry handle hangs through the side of the box, allowing you to move it around a little easier; although it's still not easy to carry around due to its overall weight.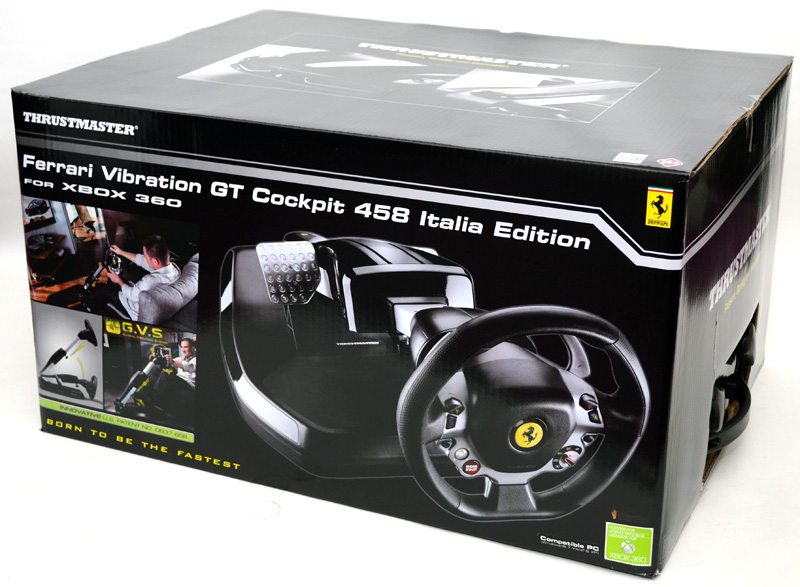 Everything is nicely packaged in the interior, with protective foam, boxes and plastic around the important components to help keep them safe and scratch free during transit.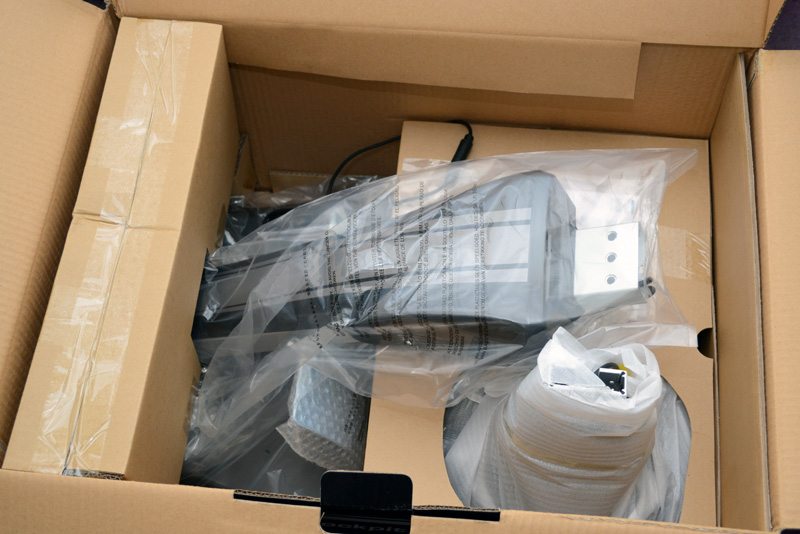 In the box you'll find a couple of setup guides and a small collection of high quality screws and an Allen Key; these are needed to attach the wheel to the steering column.