Tom Clancy's Rainbow Six: Siege Closed Alpha Specifications
---
---
---
Rikki Wright / 8 years ago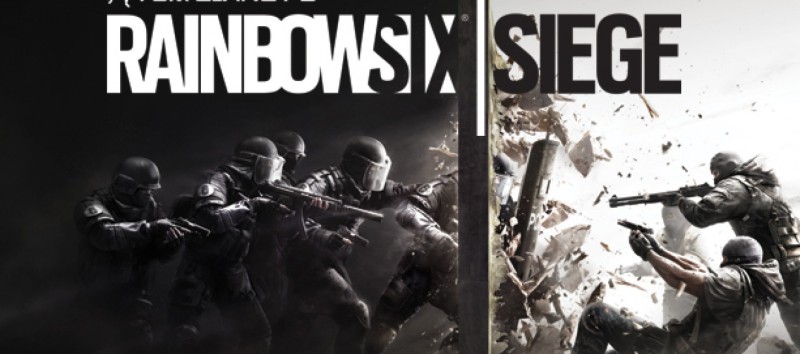 So the newest in the line up of the Rainbow Six series has just launched for closed Alpha. Check out the press release below;
"TOM CLANCY'S RAINBOW SIX SIEGE IS THE UPCOMING INSTALLMENT OF THE ACCLAIMED FIRST-PERSON SHOOTER FRANCHISE DEVELOPED BY THE RENOWNED UBISOFT MONTREAL STUDIO FOR THE NEW GENERATION OF CONSOLES AND PC.
INSPIRED BY THE REALITY OF COUNTER TERRORIST OPERATIVES ACROSS THE WORLD, RAINBOW SIX SIEGE INVITES PLAYERS TO MASTER THE ART OF DESTRUCTION. INTENSE CLOSE QUARTERS CONFRONTATIONS, HIGH LETHALITY, TACTICS, TEAM PLAY, AND EXPLOSIVE ACTION ARE AT THE CENTER OF THE EXPERIENCE. THE MULTIPLAYER GAMEPLAY OF RAINBOW SIX SIEGE SETS A NEW BAR FOR INTENSE FIREFIGHTS AND EXPERT STRATEGY IN THE RICH LEGACY OF PAST RAINBOW SIX GAMES.

COUNTER TERRORIST UNITS
ASSUME THE ROLES OF GLOBAL COUNTER TERRORIST OPERATIVES, SPECIALIZING IN CLOSE-QUARTERS COMBAT, DEMOLITION AND BRUTALLY PRECISE EXECUTION OF COORDINATED ASSAULTS.

THE SIEGE GAMEPLAY
BREACH ENEMY STRONGHOLDS WITH NEW TACTICAL MEASURES OR FORTIFY YOUR OWN WITH DEFENSIVE RESOURCES IN BOTH SIDES OF SIEGES, A BRAND-NEW MODE OF ASSAULT COMBAT FOR THE RAINBOW SIX SERIES.

PROCEDURAL DESTRUCTION
CHANGE THE LANDSCAPE OF YOUR ASSAULT WITH AN UNPRECEDENTED LEVEL OF ENVIRONMENTAL DESTRUCTION. WALLS CAN BE SHATTERED, AND FLOORS AND CEILINGS CAN BE BREACHED. MASTERING THE ELEMENT OF DESTRUCTION IS THE KEY TO VICTORY."
Sounds like they have taken Terrorist Hunt very seriously and made an entire game about it; I loved the Terrorist Hunt feature and can't wait for this to be released. Going by the Alpha specifications, even though they say the requirements will be less for game launch, I think this game will be very demanding.
"Minimum Rainbow Six Siege Closed Alpha PC Requirements:

OS: Windows 7, 8, 8.1, x64
CPU: Intel Core i5-2500K or AMD FX-8120 Eight-Core
CPU Speed: 3.3 GHz (Recommended), 2.6 GHz (Minimum)
RAM: 8 GB
GPU: Nvidia GeForce GTX 670 or AMD Radeon HD 7970 / R9 280 X
VRAM: 2 GB
Note: These specs are the ones required for Alpha testing and are not the final PC specs. We are still working on optimizing the game and the launch specs will be lower than the Alpha specs."