Toshiba AL14SX 15000RPM SAS eHDD RAID Review
---
---
---
Bohs Hansen / 3 years ago
---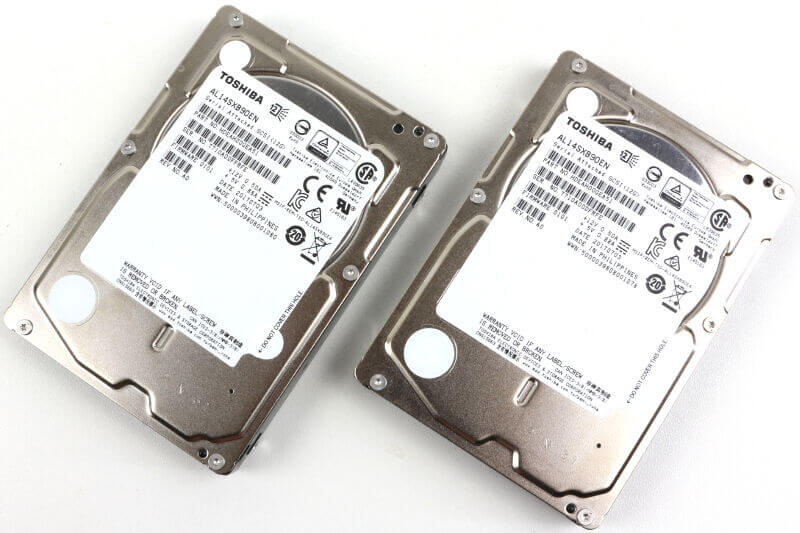 Due to circumstances that happened during my review of the Toshiba AL14SX SAS HDD, I ended up with two drives in my office. So what's more obvious than testing the scalability of these drives in a RAID setup. I rarely get the chance to take advantage of my SAS controllers which means that I jumped at the chance of AL14SX RAID review. That also means, that if you read the original review, then you can more or less skip this first page and go directly to the test pages.
Physical Aspects
The form factor and other physical aspects of the Toshiba AL14SX is no surprise, it's all standard. That's not as boring a thing as you might think, but rather an insurance that it will fit your system. The 2.5-inch form factor with a 15mm height makes it compatible with close to any server or workstation out there. That is, if it has an SAS controller, of course.
The 12Gbps SAS interface allows the drive to get the best possible performance. Without spoiling too much in advance, the performance is really impressive. The connector does make it incompatible with your every-day SATA-based system, but since that isn't the intended market, it's no problem.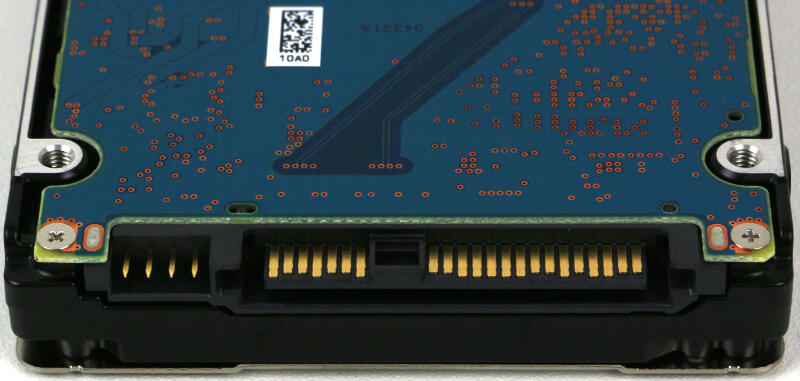 AL14SX Model Availability
Not every system setup needs the same kind of drive. While they all look the same, there are differences below the surface. You can choose between a native 512 (512n), emulated 512 (512e), or native 4K sector length version of the AL14SX. The two drives in the lab today are the native 512 version (AL14SXB90EN).
As far as capacity options, you also have three choices here. There is a small 300GB version, a medium 600GB drive, and the 900GB version which I'm testing.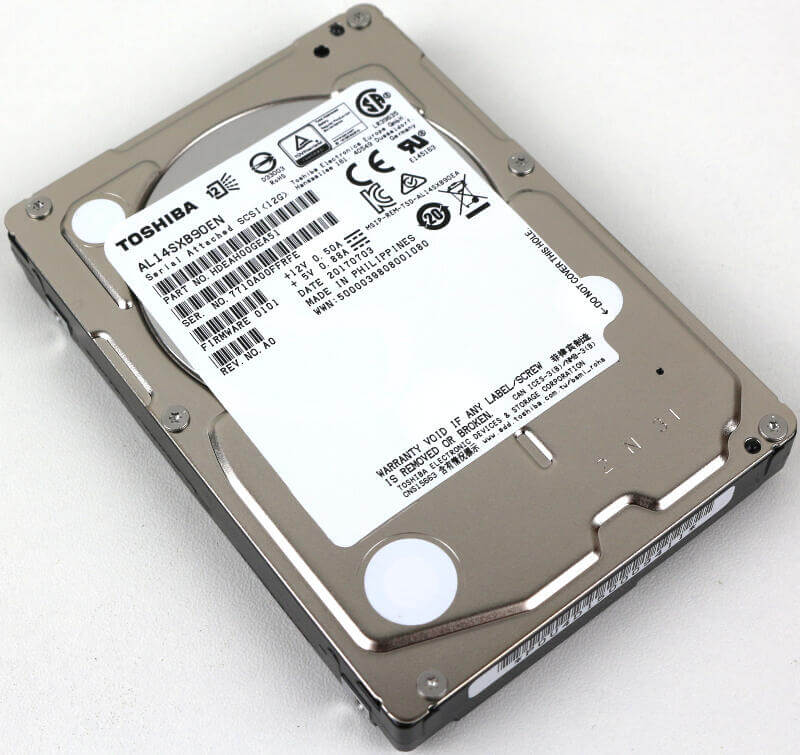 Performance
The interface is only responsible for the data flow, meaning the drive has to be able to deliver the performance too. As I hinted above, it can. When we think of standard SATA3 2.5-inch drives, we operate between 100 and 120MB/s throughput. The AL14SX goes far above that with its rating of up to 290MB/s. On top of that, the AL14SX features a market-leading 2ms latency. That is thanks to the engineering, but also the 15,000 RPM spindle speed and the 128MB buffer.
Such an impressive performance in such a small form factor allows for an impressive high-density storage setup. Exactly what the AL14SX is built for. The fast spindle speed does have one downside, and that is the noise. It isn't as bad as you'd think as it is rated for a typical noise level of 33dB. Then again, noise isn't really an issue in server environments.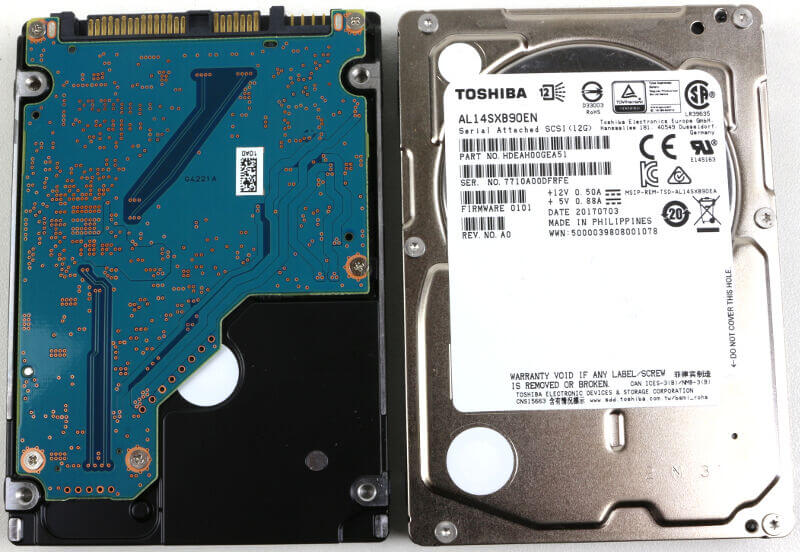 Persistent Write Cache Technology
Performance is just one important aspect of a drive like the AL14SX; data protection is another. Toshiba incorporated their Persistent Write Cache technology which protects against data loss in the event of unexpected power loss. It also helps maintain optimum data reliability for high-duty cycle mission-critical environments.
You power supply could die, your UPS could fail, or maybe someone accidentally unplugged the wrong server. Whatever the cause for an accidental shutdown is, you don't want to lose or corrupt your data.
Power Consumption
While we're already talking about power, we might as well touch the power consumption of the AL14SX. With 9.2 watts during read and write operations, the drive is quite effective. At least, when we consider what we're dealing with here. The idle power consumption is rated at 5.6 Watts. Now, whether that's a lot or not, depends on what you chose to compare it to.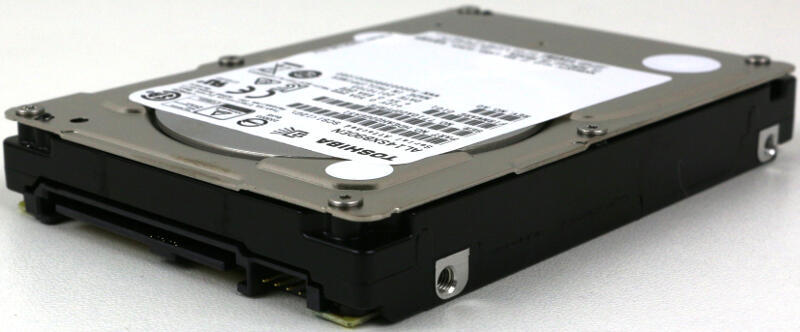 Reliable storage
We've talked performance so far; it is time to talk reliability. The AL14SX is a very reliable piece of hardware, as we've already learned from the Persistent Write Technology. It is certified for use with 24/7-running critical workloads which is great considering it's what it is built for. But it should be mentioned anyway. The drive has a high 2,000,000 hours MTTF and a load/unload cycle rating of  600,000.
Feature Highlights
900, 600 and 300GB Capacity Models
Space Efficient, Power Saving 2.5-inch Form Factor
12.0 Gbit/s SAS Interface for Better Performance
15,000 RPM Performance
Industry Leading Low Latency (2.0ms)
24/7 Mission Critical Workload Performance and Data Reliability
512n sector length support in all capacities for optimum legacy application compatibility
Toshiba Persistent Write Cache Technology
Sanitize Instant Erase (SIE) Option