Toshiba Announced its Highest Capacity Enterprise Cloud HDD
---
---
---
Bohs Hansen / 8 years ago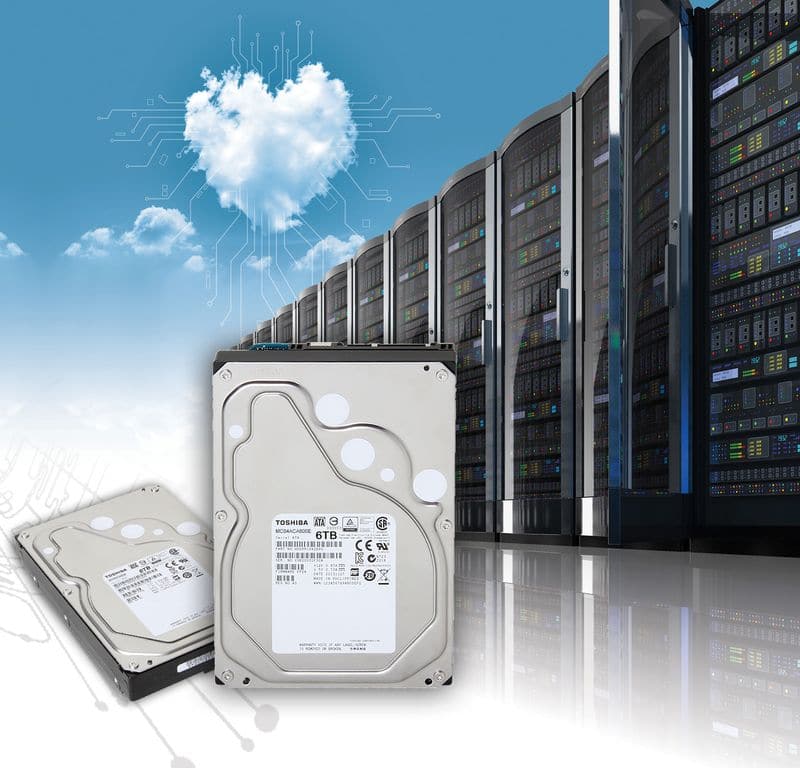 Toshiba added a new drive to their already long list of available hard drives and this one is a large capacity drive intended for cloud storage. The Toshiba MC04 family got a new member and will soon be available as a 6TB version too.
Toshiba's MC04 is a standard 3.5-inch form factor drive that delivers 7200 RPM while it still provides  a large storage capacity. Where most high-capacity drives run at a slower 5400 RPM speed, we've recently seen how much of a difference the extra RPM can make in our review section., enabling suitable service levels for high-performance cloud-based applications and storage.
This provides a more cost-effective high-speed storage solution and also has the power to decrease the overall running costs for the companies. The new drive not only provides 20 percent more storage than the previous 5TB model, it also does it at the same power consumption which will lower the overall costs.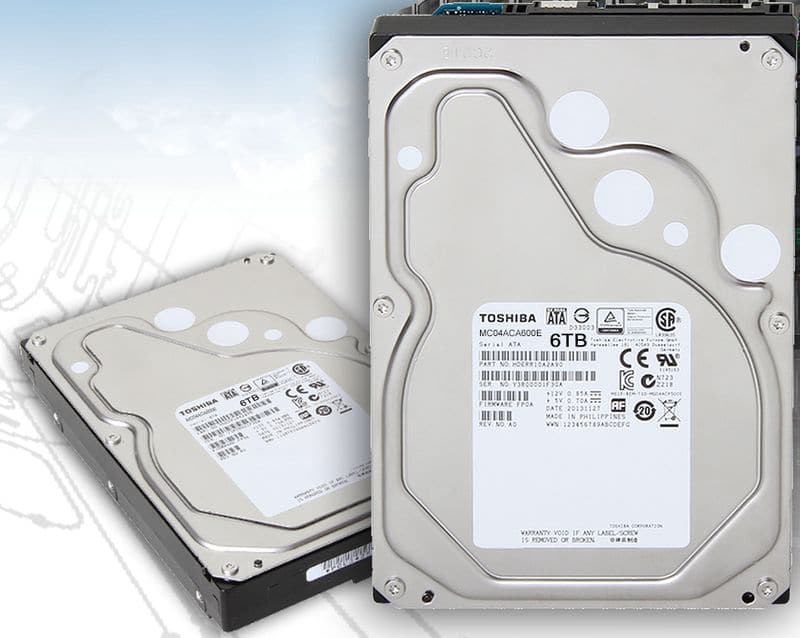 It is rated for a workload of 180TB transferred per year and features SATA 2.0 interface speeds and Advanced Format sector. It is also still available as 2TB, 3TB, 4TB and 5TB versions.
"Today's cloud-based infrastructures require cost-effective, increased storage capacity," said Martin Larsson, vice president of Toshiba Electronics Europe, Storage Products Division. "With up to 6TB capacity and 7,200RPM performance, the Toshiba MC04 Series delivers an optimized balance of enterprise capacity, workload, and performance required by our customers' high data growth cloud use-cases."
The Toshiba MC04 6TB Enterprise Cloud HDD will be sampled to partners starting from August 2015.