Toshiba Canvio Basics 2TB Portable USB 3.0 HDD Review
---
---
---
Bohs Hansen / 4 years ago
Introduction
---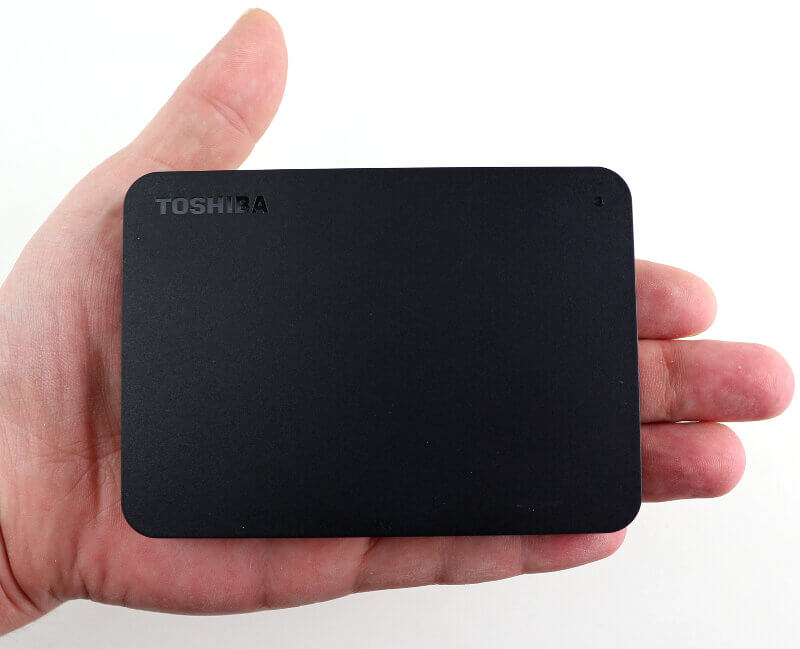 Toshiba has launched a new version of their Canvio drives, and today I'm taking a closer look at the Canvio Basics (product link) with a 2TB capacity. Other capacity options available include 500GB, 750GB, 1TB, 2.5TB and 3TB. The compact HDD is pocket-sized and as such perfect for the person on the go who also requires a lot of storage capacity.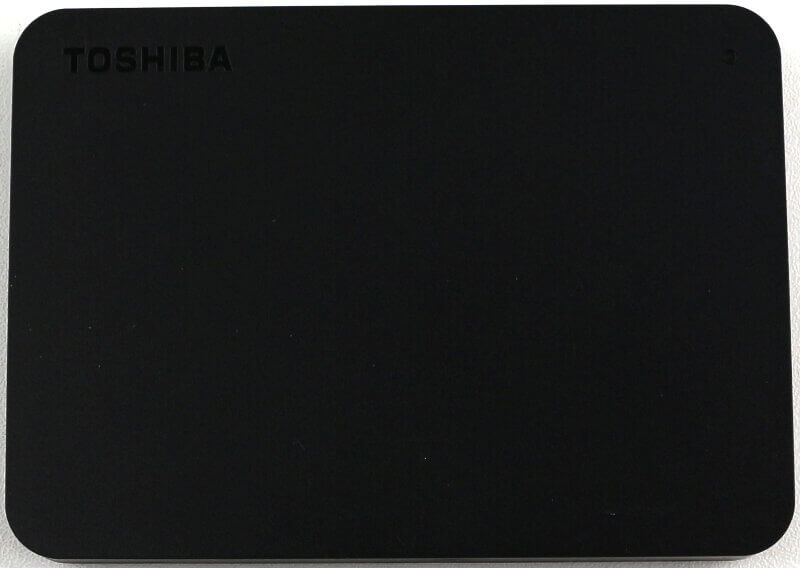 Don't Forget HDDs in the Wake of SSDs
It is easy to forget all about mechanical hard disk drives when you've had SSDs in your system for a long time. After all, they aren't new. But the traditional hard disk has a lot of merits, and it's still a valid choice for many situations. Not only are hard disk drives cheaper than their solid state brothers, but they also come with higher capacity options.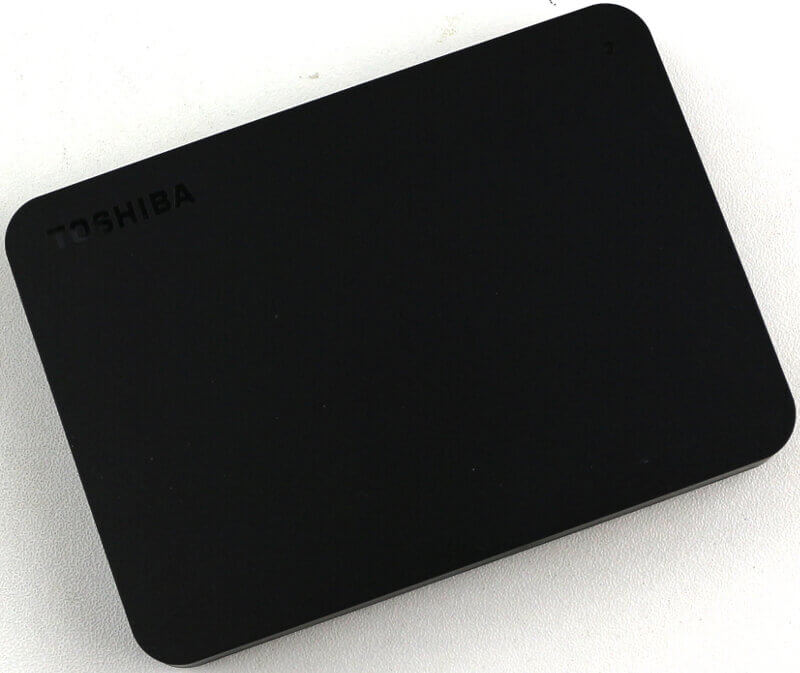 Toshiba Canvio Basics 2TB
The drive we're looking at today is the Toshiba Canvio Basics, which as the name suggests, keeps things basic. You get an excellent portable drive without all the extra bells and whistles which can increase the price. If you don't need extra drop protection, water resistance, or dust protection, then why should you pay for it? There are many situations where those things are unnecessary.
The matte-black drive is a USB 3.0 drive (USB 3.1 Gen.1). While that isn't the latest standard, it offers plenty of bandwidth for a mechanical 2.5-inch HDD. And that is what's on the inside of the Canvio Basics shell.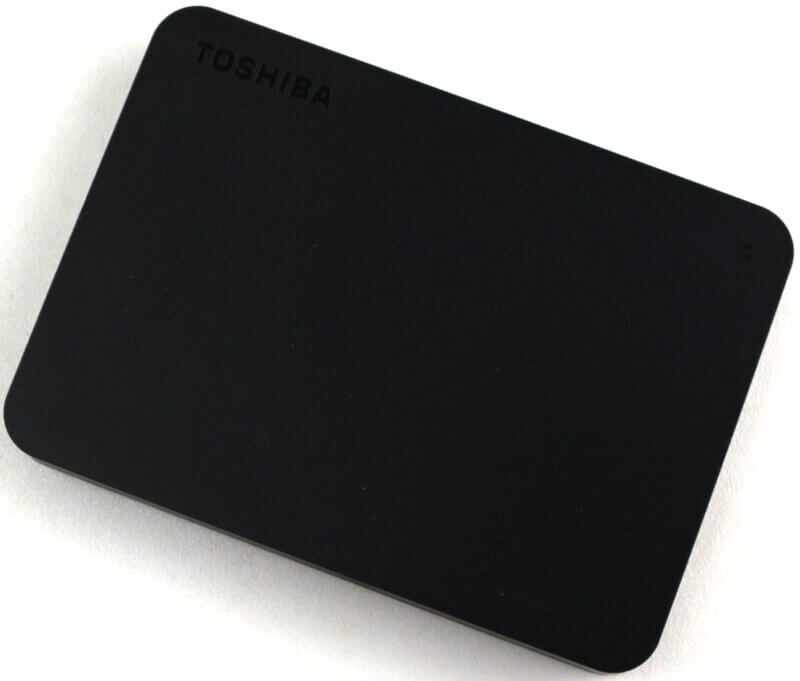 The advantage of 2.5-inch drives over their 3.5-inch brothers is that it's easily BUS-powered. They don't require an extra external power source to run as they should. The USB port delivers plenty of power for this type drives, even when connected to a USB 2.0 port. The Toshiba Canvio Basics consumes a maximum of 900mA power, even in the largest capacity version.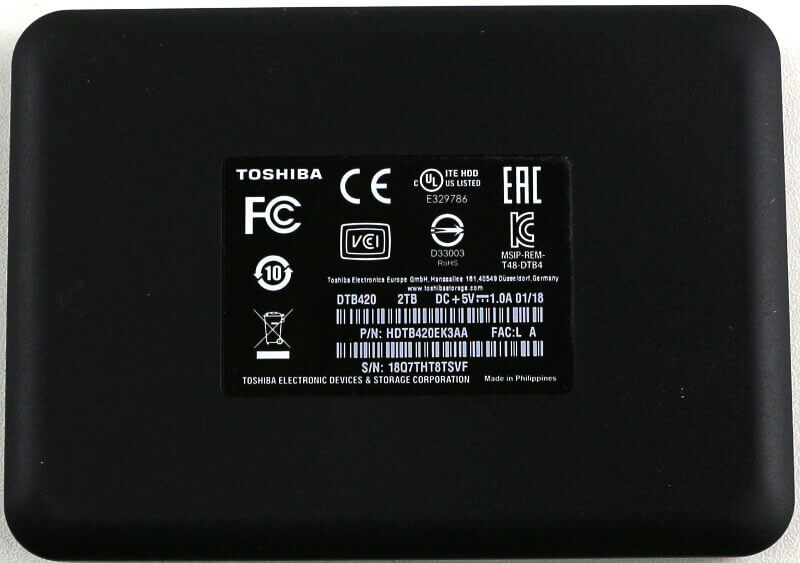 Pocket-Sized and Lightweight
The Canvio Basics is a very portable drive. With its small size of just 119 by 79 mm, it will comfortably fit into most pockets. The three smallest versions, up to 1TB, are 15mm thin while the 2TB I'm testing today, and its larger brothers are 20.5mm thin. Neither of the two is a lot.

The drive series isn't heavy either with the highest capacity weighing a mere 230 grammes. Sure, that's not as light as an SSD would be, but it still isn't a lot.
Ready to use out of the box
Toshiba made your life easy when you're getting a Canvio Basics portable drive. The drive is ready to use right out of the box. It comes pre-formatted with an NTFS file system, and it is properly aligned. It is also compatible with the HFS+ file system for Mac OS, but that will require a re-format. Included on the drive is the manual in PDF format, should you need that.

Also included is the micro-B USB cable which you'll need to connect the drive to your USB port.
Feature Highlights
USB 3.0 (backwards compatible to USB 2.0)
Preformatted in NTFS and aligned
USB bus-powered
Small size and lightweight
Package and Accessories
The drive comes in a bright green package which has the vital details such as capacity and connection type printed right on the front. The 2-year warranty and easy setup are highlighted next to a picture of the included drive.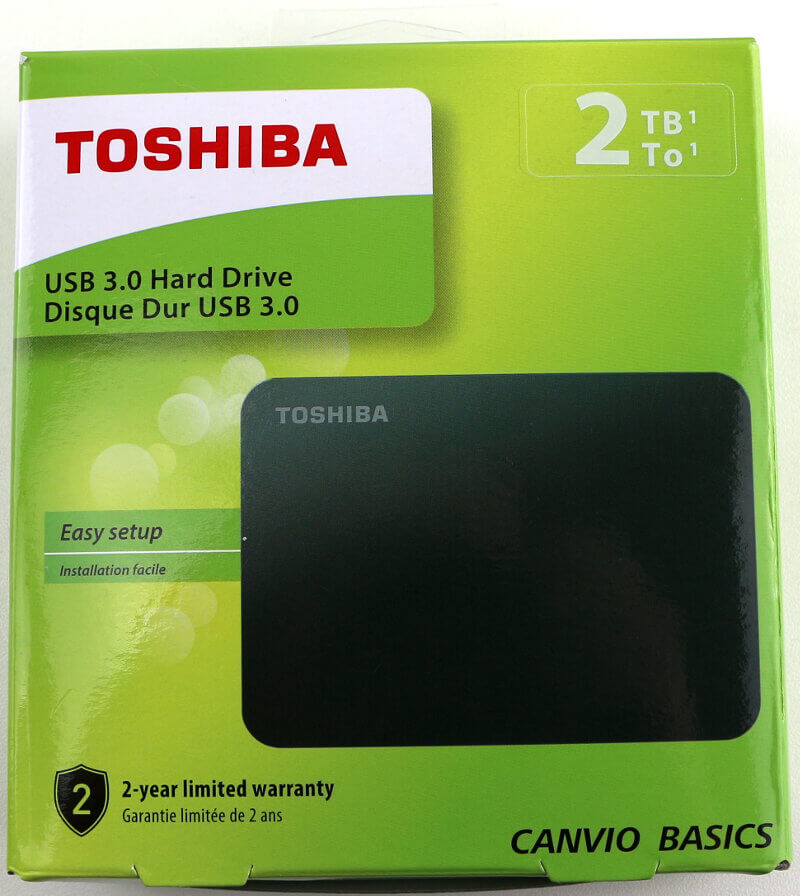 The rear side doesn't have a lot more than the fact that it's as easy to use as connecting it and dragging files onto the drive.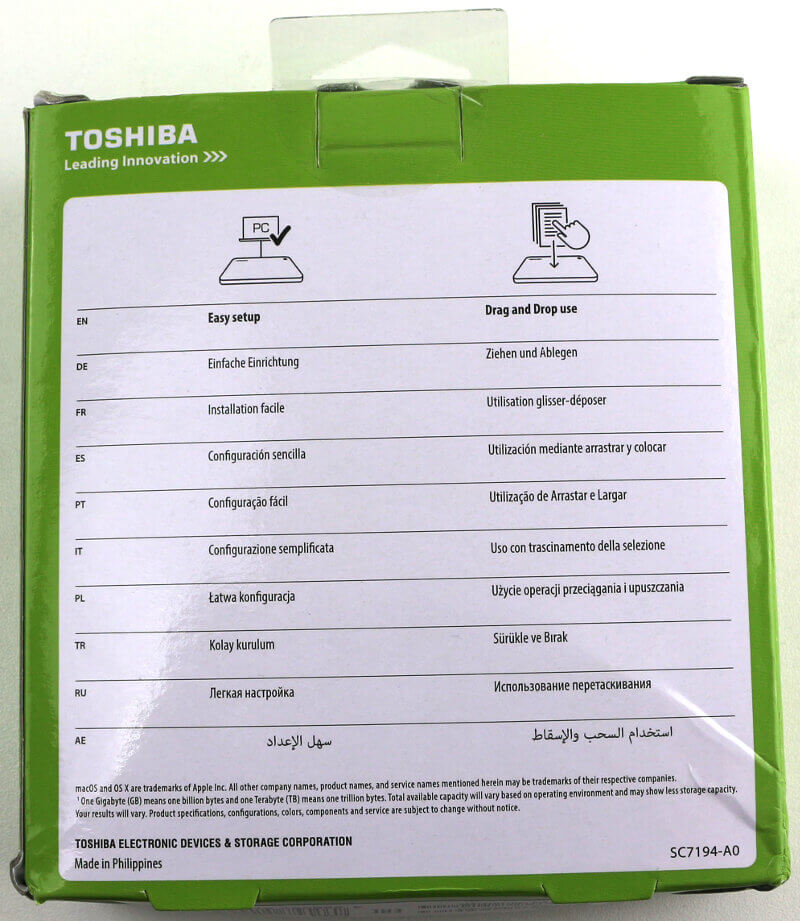 Within the package are the legal and supported notes along with the connection cable.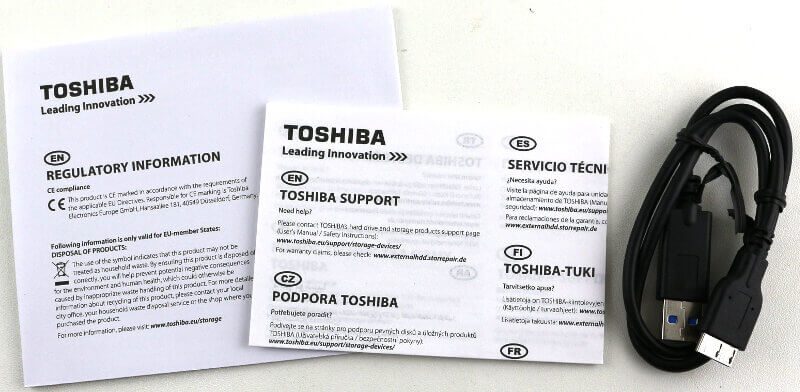 The drive itself is well packed and securely wrapped in an air-bag.