Toshiba Now Selling Majority Stake in NAND Business
---
---
---
Samuel Wan / 5 years ago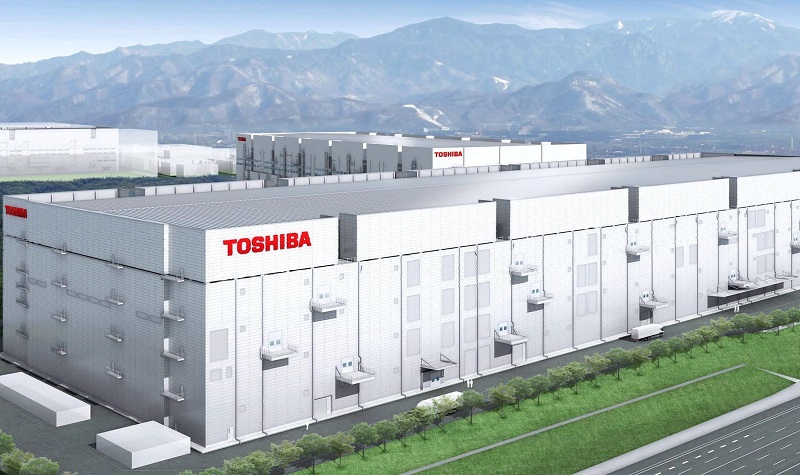 Over the last two months, reports started surfacing about the financial woes being faced by Japanese conglomerate Toshiba. After a series of scandals and disasters, the company is faced with serve money problems. In an effort to raise more cash, plans were announced seeking to sell a minority stake in their NAND business away. Now seems that won't be enough to save the company. Toshiba has now announced plans to sell a majority stake of their NAND business.
As Toshiba has already confirmed, they plan to sell off a 20% stake of their NAND business for about $2.5 billion. Unfortautnely, that won't be enough given the most recent write-down as a result of a recent acquisition. As a result of the Fukushima nuclear disaster in 2011, the company had to buy up a construction firm to help with various delays. In addition to hard assets, there was also a purchase of goodwill. That goodwill has now been all but wiped out, costing the company a $6.5 billion loss.
In order to make up this extra $6.5 billion loss, Toshiba is considering upping the sale of their NAND fabs. To make up the shortfall, a sale of about 60% would be required to raise the additional $4 billion. If such a sale happens, Toshiba will have difficulty retaining operation control of the NAND business. Their NAND business is also the most profitable one as well, generating about 80% of the profit. In my view, it would only be a short-term solution that would harm the company in the long run.
Another question that this raises is who the potential buyers would be. WD was the number one candidate but if remains to be seen if they are willing to gobble up their partner in the fab business. WD taking up too much marketshare may also give regulators some pause. Another potential investor, Chinese company Tsinghua Unigroup may also face regulatory issues as in the past. While regulators may be comfortable with Tsinghua getting part ownership of the fab, they may be more wary about giving the Chinese firm operation control. It's likely the Chinese will want control if they hold more than a 50% stake. In a few weeks, we can expect Toshiba to announce their spin-off investor and perhaps put the company back on track.