Toshiba to Release Hybrid Hard Disk Drive in September
---
---
---
Peter Donnell / 11 years ago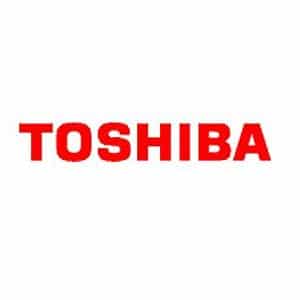 Toshiba Corp has confirmed development of its hybrid hard disk drives and revealed plans to release the first storage devices that combine rotating magnetic media and NAND flash memory this September. In addition, the company will continue to aggressively advance development of solid-state drives and more affordable NAND flash memory.
Norio Sasaki, president and chief executive officer of Toshiba, said at a company conference last week that Toshiba will launch the hybrid HDD in September, 2012, targeting ultrabooks and other small form-factor laptopr, reports Tech-On web-site. Hybrid hard drives (HHDs) equip traditional hard disk drives with large flash NAND flash-based cache that allows to speed up frequently used applications as well as boot time.
So far, only Seagate Technology has released Momentus XT hybrid hard drive with 8GB of single-level cell (SLC) NAND flash memory and 750GB rotating media. Momentus XT uses Adaptive Memory technology to identify data usage patterns, and then move the most frequently retrieved information to solid state memory for faster access. Adaptive Memory effectively tailors hard drive performance to each user and the applications they use.
Toshiba did not reveal any technical details about its HHDs, such as capacity of magnetic media, capacity of cache or targeted performance figures.
Being the only company on the planet that sells both hard disk drives as well as solid-state drives, Toshiba will continue to concentrate on both businesses. In a bit to advance its SSDs, Toshiba plans to speed up development and deployment of new NAND flash chips produced using thinner fabrication process. In particular, the firm intends to unveil the first chips produced using second-generation 10nm-class (presumably sub-15nm) process technology.
Western Digital late in April also confirmed development of hybrid hard disk drives without elaborating any details.
Source: Xbitlabs