Toshiba X300 6TB Desktop Hard Disk Drive Review
---
---
---
Bohs Hansen / 5 years ago
Introduction
---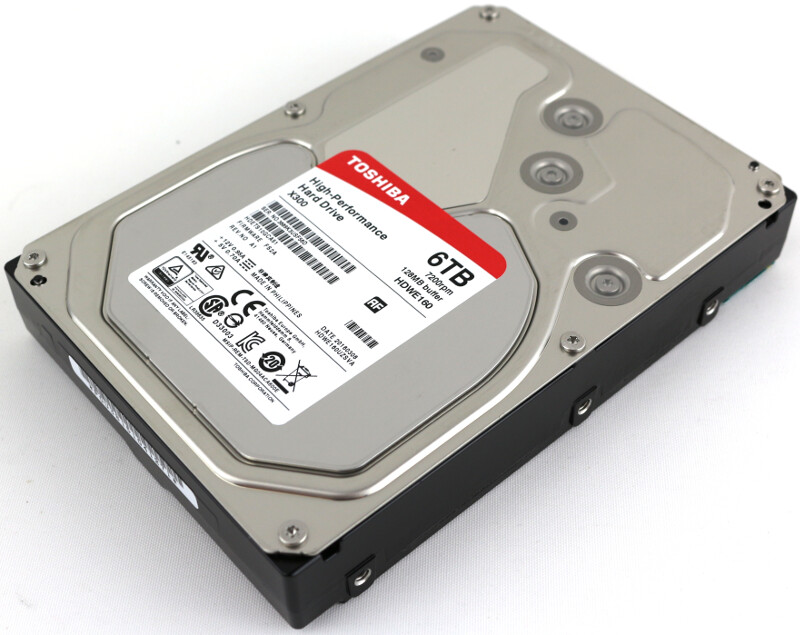 When it comes to storage, then solid state drives might get most of the hype these days. While that's true, we shouldn't forget the mechanical storage that still has some benefits over NAND-based storage. Not only do we get a lot more capacity from hard disk drives than we do from solid state drives, we also get them at a price per GB that is a lot lower than that of storage. Today I'm taking a closer look at the Toshiba X300 Desktop high-performance HDD with a capacity of 6TB. Other available capacities in the series include a 4TB and a 5TB version.
The Toshiba X300 is aimed at pretty much anyone that needs a lot of storage space, may it be for powerful desktop workstations, all-in-one PCs, gaming computers, or home media computers. This classic 3.5-inch hard disk drive offers a great performance thanks to a 7200 RPM spindle speed and it comes with a 128MB cache buffer.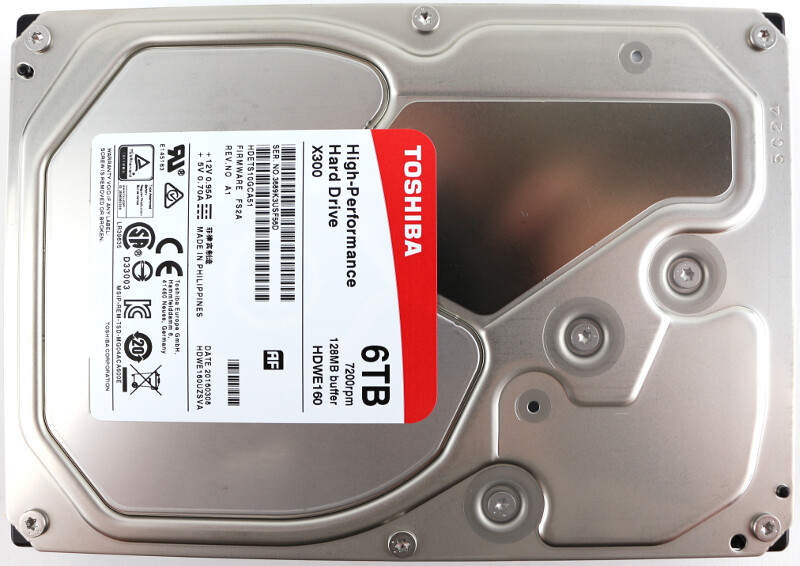 The X300 also comes with some features that aren't present in all desktop drives, for example, it features improved positional accuracy for stable recording. The X300's dual-stage actuator design improves positional accuracy, negating the effects on head-track alignment that vibrations can cause. This design makes for more precise and faster read and write speeds for instant access to your data.
It also uses Perpendicular Magnetic Recording technology which can deliver more than three times the storage density of traditional recording which accounts for the X300's capacity options, and the Tunnel Magneto-Resistive recording technology which improves stability.
The X300 also includes an internal shock sensor that ensures that no data is lost. In addition, the ramp loading technology parks the drive slider securely to prevent damage when the hard drive or desktop PC is being transported.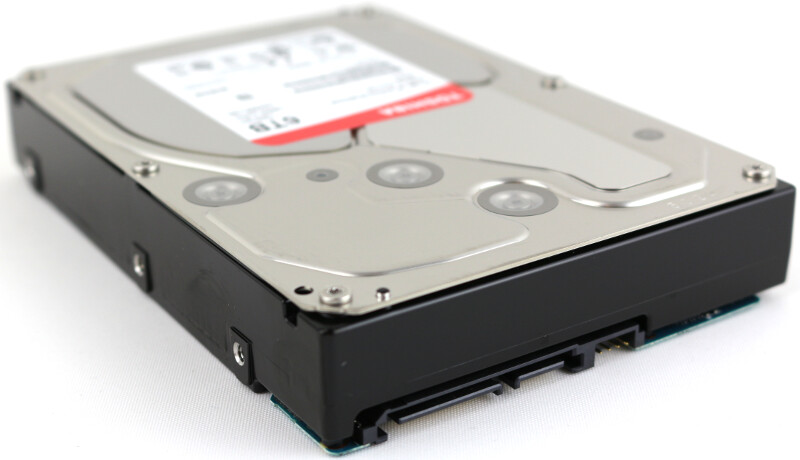 The X300 is a default SATA3 drive which also is backward compatible to SATA2 and SATA, but it's rare to find a system these days that doesn't feature SATA3 connections. A large capacity will also create a drive with a substantial weight and it's no different for the X300 that comes in at around 770 gram.
Toshiba backs the X300 hard disk drive with a standard 2-year warranty.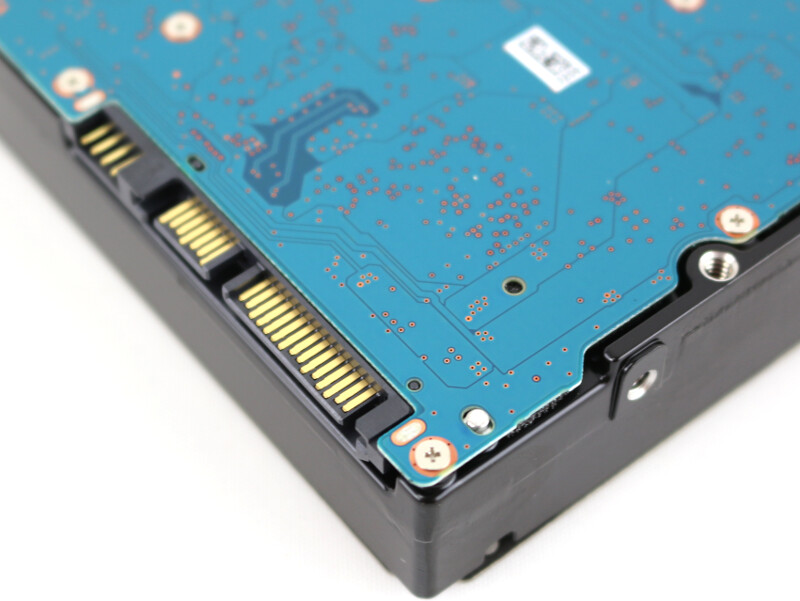 Feature Highlights
7200 RPM spindle speed
128MB cache buffer
Dual Stage Actuator
Perpendicular Magnetic Recording technology
Tunnel Magneto-Resistive Recording Head technology
Packaging and Accessories
The Toshiba X300 3.5-inch internal desktop hard disk drive comes in a beautiful retail package. There are information to the drive all the way around and it presents the drive in an inviting way.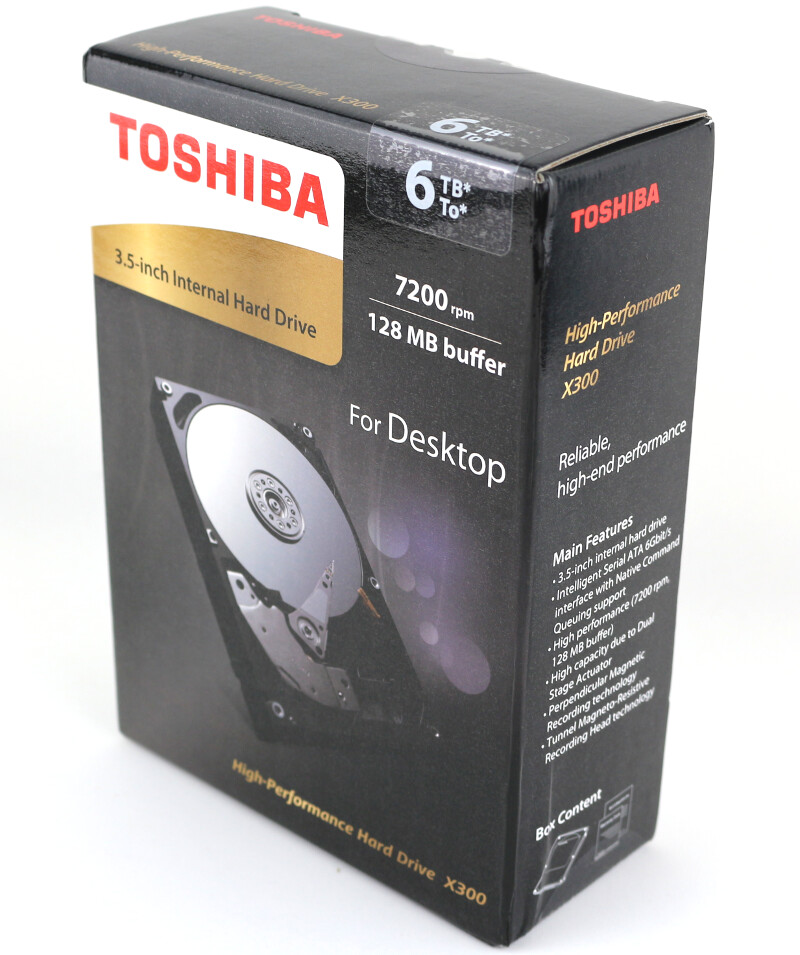 The rear has the drive details in multiple languages.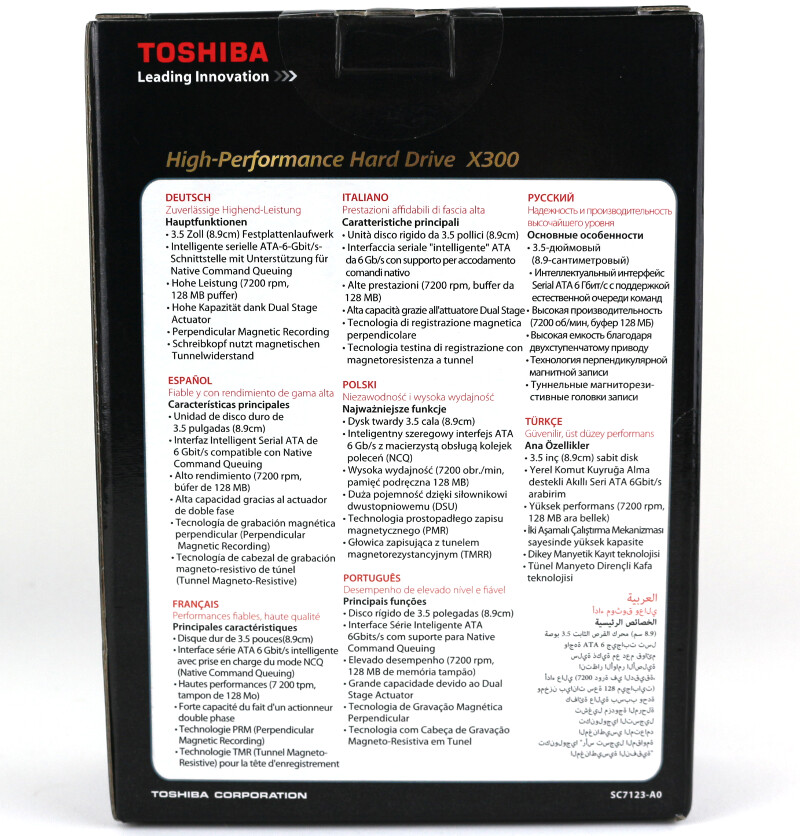 The drive is packed well within the cardboard box, inside a static bag that's then packed in air pocketed wrapping. This should make sure that the drive arrives in fully working order at the end customer. After all, it has to travel from the factory to the distributor. From there to the reseller, and from there to you to the customer. Sometimes there are multiple more steps in between all that, so a secure package is important.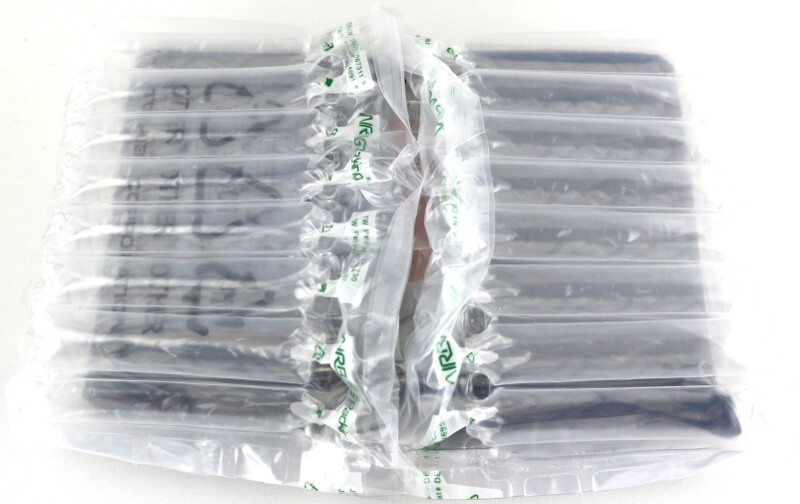 Besides the drive itself, there's also a warranty note and an installation guide.