Total War: Warhammer Dx12 Performance Analysis
---
---
---
John Williamson / 7 years ago
 Test Systems and Procedures
---
Here is the test system for graphics card reviews and performance analysis:
Test System
Motherboard – Gigabyte X99-Gaming G1 WiFi LGA 2011-3 Motherboard
Processor – Intel Core i7 5820K at Stock 3.3GHz
RAM – 16

GB (4 X 4GB) Crucial Ballistix Sport DDR4 2400MHz

CPU Cooler – Thermaltake Water 3.0 

with Gelid GC-Extreme

Power Supply – BeQuiet Dark Power Pro 11 1200w
Main Storage Drive – Crucial M550 512GB
Chassis –

Lian Li T80 Test Bench

Displays – AOC U2868PQU 4K
Operating System – Windows 8.1 Pro 64 Bit
Driver Details
Prior to testing, the latest drivers are always deployed to find each GPU's current potential.
Games Used
Game Version
It can be quite challenging for any system analysis to remain completely accurate due to driver enhancements and improved optimisation through post-release patches. Therefore, it's imperative to provide readers with this information so they can easily determine how the results might differ in a few months time. As you can see, version 1.0.0.0 was used which makes sense because it's a relatively new release. On the other hand, it's important to remember that the version applies for "Total War: Warhammer Partner" which is a press benchmark and the retail patch number could differ.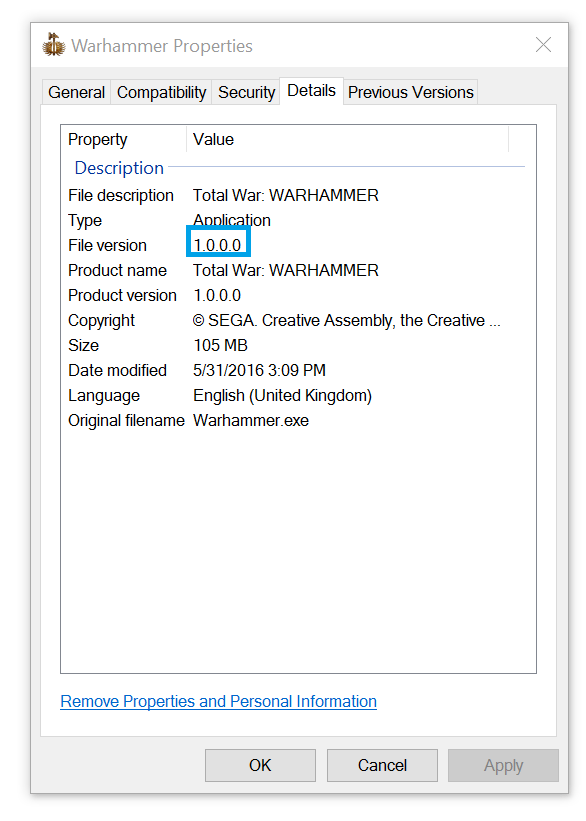 Test Procedure
Testing DirectX 12 titles involves a certain degree of experience and understanding which software can be used for monitoring the frame-rate without technical mishaps. Unfortunately, it's not possible to use either FRAPS or MSI Afterburner as an overlay to manually analyse frame-dips. Thankfully, there are other solutions which function correctly including the Steam FPS counter, NVIDIA Shadowplay and an FPS read-out in AMD's Gaming Evolved software package. When DirectX 12 first came onto the scene, I originally gauged the minimum frame-rate using an overlay but this could cause a larger margin for error than I'd like. After further investigation, I discovered FRAPS' MinMaxAvg feature still worked despite not be able to check the frame-rate in real time. Therefore, the testing procedure was altered and there's now a solid baseline for extremely accurate results.
Members of the press can access a DirectX 12 benchmark of Total War: Warhammer which gives an excellent indication of performance across various tiers of graphics hardware. Annoyingly, changing the resolution caused the benchmark to crash on every occasion and I wasn't sure how to proceed. During my time with the game, I tried to run the .exe file as an administrator, verify the files in Steam and even went into offline mode to see if that could help. Sadly, none of these methods worked but I finally discovered the game's configuration files which include settings to modify the resolution.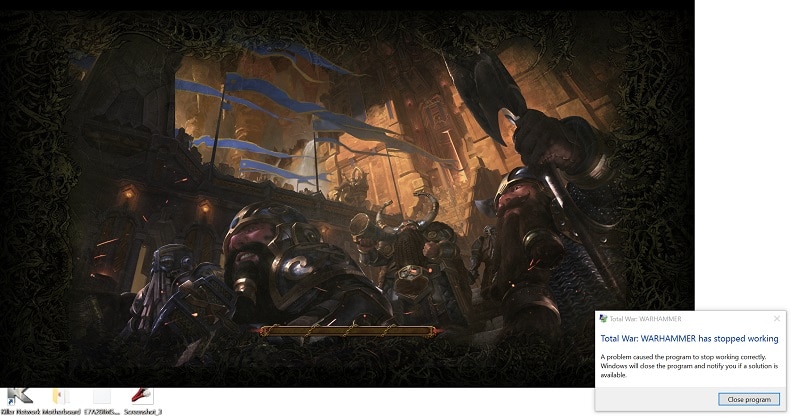 Even though this probably only applies to the press benchmark, I'm disclosing it so you can see the benchmarking process and it might even become handy for users encountering problems with the full version. To manually adjust the resolution, simply navigate to  C:\Users\*Your User Name*\AppData\Roaming\The Creative Assembly\Warhammer\scripts and open the preferences.script file with a text editor. Then, insert the x and y values of your monitor, before saving the file and restarting the game. As you can imagine, I had to do this every single time when benchmarking each card at various resolutions. It's a primitive method but it worked and allowed me to continue with the testing.
The options menu is awash with a huge array of settings including AA, Texture Filtering, Terrain Detail, Depth of Field, SSAO and much more! This means the engine is fairly scalable and you should be able to find a suitable balance between performance and visual quality. As per usual with the graphics analysis, maximum settings are applied barring AA.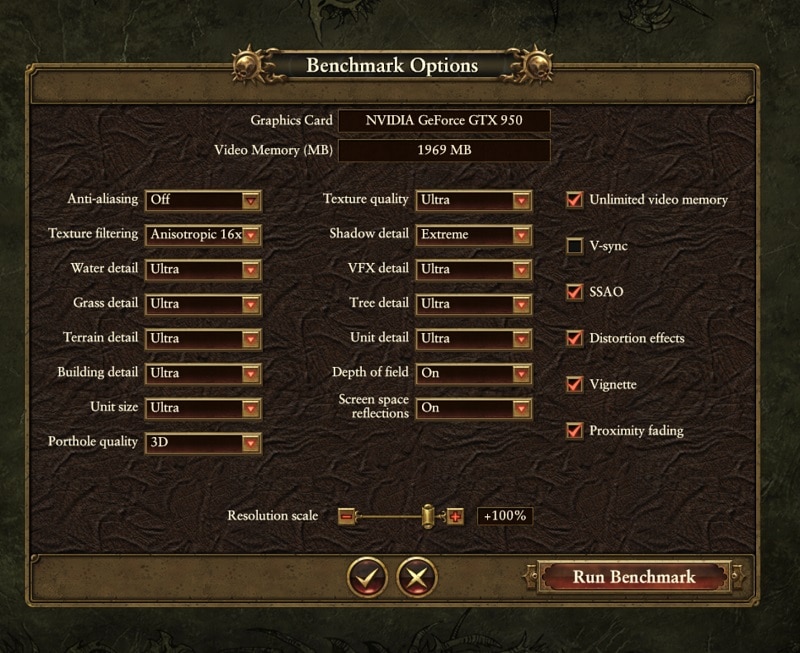 Once the correct settings have been selected, a brief benchmark entitled Empire vs Greenskins commences and displays the frame-rate variation. This is pretty useful although it's difficult to note down the minimum figure with confidence. As a result, I decided to capture the minimum value via FRAPS and cross-check the average frame-rate to make sure all the results were accurate. Thankfully, the average figures corresponded with the numbers in the benchmark summary perfectly. Therefore, the results have been verified to ensure there's no incorrect data.