Touchjet Wave Turns Your TV Into An Android Touchscreen
---
---
---
Anthony Cartwright / 6 years ago

Have you ever wanted to turn your big screen TV into a giant tablet? A company called Touchjet has released a new product called the Touchjet Wave.
The product works first of all by connecting the Android box to your TV via HDMI. Then there is a sensor bar which you attach to your TV which tracks your finger movements.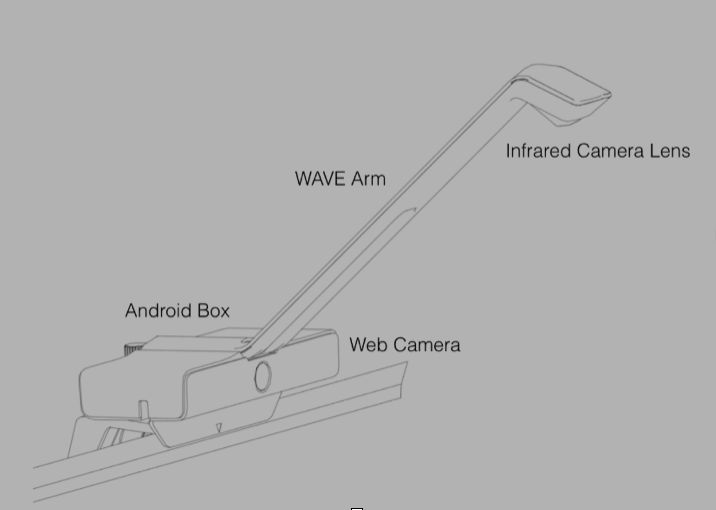 Touchjet Wave, however, is a little costly. Priced at $299.99 may not seem so bad if it wasn't for the somewhat poor spec of the Android device that comes with it. It would be interesting to know if different Android devices could be used instead, or if it comes as a fixed package.
The Android box comes with a 2.0GHz Quad-Core ARM Cortex-A9 processor, 2GB DDR3 memory and is only running Android 4.4, bear in mind we are currently up to Android 7.1, to say it's a little behind would be kind.
It is capable of supporting displays between 20" – 65", and is capable of 1080p or 720p at 60/50Hz, 4K @24/25/30Hz, at least this part seems pretty standard, it's just a shame the box is so underwhelming.
The Touchjet Wave is a product I think could be a success in the future, but to get there they need to really focus on the Android box, or open it up to be used with existing devices, assuming it isn't already.
Although the technology and product itself is great, the price and power of the unit is simply too much for so little. Maybe they would appeal to a larger market if they released the sensor attachment as a standalone product that can be used with more powerful Android devices.
What do you think?
Do you think this something you can see taking off? Or is the price they are asking for simply far too much?