Town Bans Solar Panels For "Sucking Up All The Energy Of The Sun"
---
---
---
Gareth Andrews / 7 years ago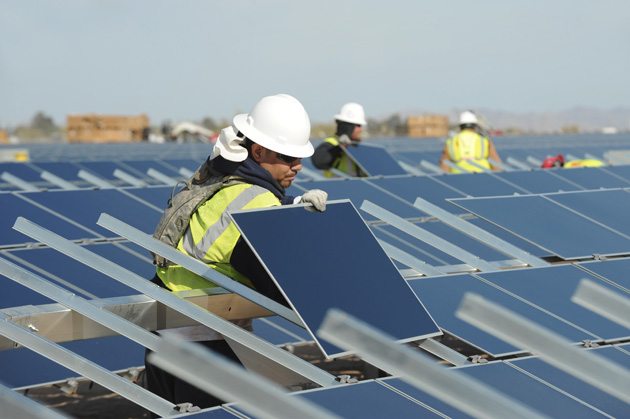 Solar panels are a great step in renewable energy. They are constantly being upgraded, from absorbing new areas of the light spectrum to being made see-through. Companies and governments are understanding their importance and role they could play in renewable energy, France has even made it a legal requirement to use them if your building a new office. MIT recently said that solar panels could power the planet's energy requirements alone, and with the steps they are making that means fewer panels for the same amount of energy, doing away with things like nuclear or coal stations. The reason we don't see more solar panels? Fear and recently Woodland, North Carolina, proved this by voting to not only stop development on a solar farm but also to ban all future solar farms.
Woodland Town Council recently voted to stop a rezoning application that would have allowed the development of a solar farm. Retired science Teacher Jane Mann told Roanoke-Chowan News Herald that she had witnessed plants around the solar panels going brown and dying because they didn't get enough solar energy. She went on to question the number of cancer deaths in the area saying no one could tell that solar panels didn't cause cancer.
Bobby Mann, a local, stated that he had watched communities dry up when the I-95 was built and that solar panels would do the same to Woodland. He continued to say that solar farms would "suck up all the energy from the sun".
The development of a newly renamed "solar vacuums" are on hold as we wonder what education and scientific principle were used to ban solar farms, while not perfect they are environmentally friendly and to go so far as voting on a moratorium on future solar farms with these "facts", we hope they rethink the issue through soon.
Do you have solar panels? How have you found them? Do you like the idea of a solar farm outside your local area to help power the community or are you afraid of the effects the new technology may have?