Trailer Out for Peter Jackson's Mortal Engines Film Adaptation
---
---
---
Ron Perillo / 3 years ago
From the Producers of Lord of The Rings
The first full trailer for the film adaptation of Philip Reeve's Mortal Engines is out now. The epic post-apocalyptic dystopian steam punk fantasy novel is brought to the screen by producer Peter Jackson. With him are his usual collaborating writers Fran Walsh and Philippa Boyens who helped him adapt the Lord of the Rings books into film. The directorial duties itself is going to fall on Christian Rivers' shoulders this time, who is also a long-time Jackson collaborator.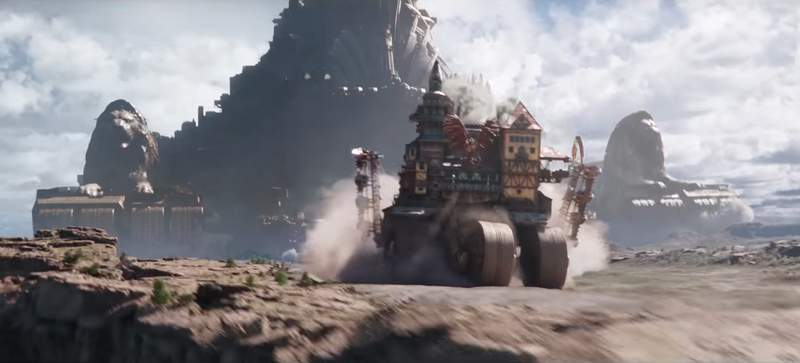 Rivers is an Oscar winning VFX artist, so he is perfect for adapting the steam punk ideas to the screen. However, Rivers himself says that he is not adapting the design 100% completely from the book. In fact, there is some notable deviation from the usual steam punk standards, as you can see in the trailer. According to Rivers, he wants the franchise to "feel unique", so as not to look as bleak and typical as other dystopian movies. Judging from the two minute and a half long trailer, he succeeded in creating a different tone.
What Is This Movie About?
In Mortal Engines humans try to survive on the planet where gigantic moving cities ruthlessly prey upon smaller traction towns. This might sound insane from the description. Which is why simply watching the trailer would explain things much clearer:
Who Else is Involved in This Movie?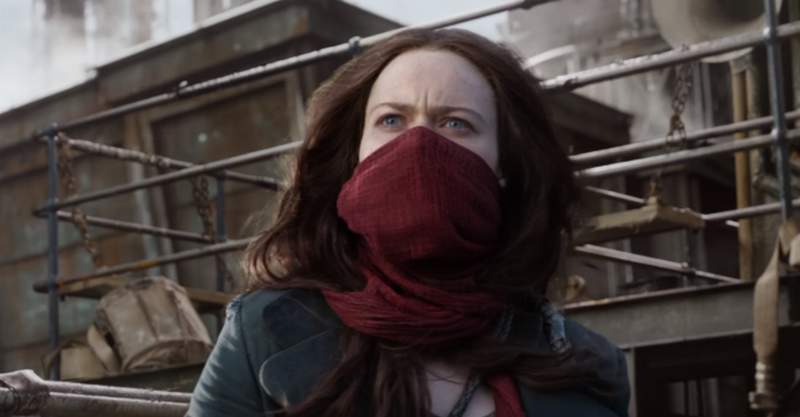 Another notably frequent Peter Jackson collaborator Hugo Weaving plays Thaddeus Valentine, the main antagonist. Icelandic actress Hester Hilmar (The Oath) plays Hester Shaw, while Irish actor Robert Sheehan (Misfits) plays Tom Natsworthy.
The movie is coming out in theaters on December 2018.