Transcend Launches 500S and 300S Series SD Cards
---
---
---
Ron Perillo / 3 years ago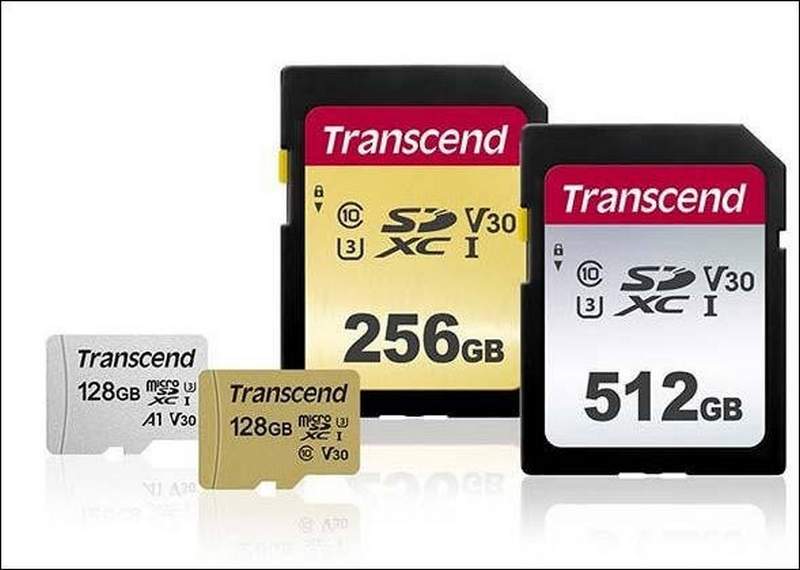 A1 Performance Class Storage from Transcend
Storage manufacturer Transcend is announcing the launch of the 500S and 300S series of SD and microSD cards. These compact memory cards are available in capacities of up to 512GB and features transfer speeds of up to 95 MB/s. The two storage solutions are distinguished from each other through colour. The 500S series comes in gold, while the 300S comes in silver. This also denotes their performance rating, with the 500S designed for faster action cameras and drones. Meanwhile, the 300S is for typical smartphone storage expansion use.
What Speeds Can Users Expect from the 500S and 300S Series?
The 300S meets the SD Association's latest Application Performance Class 1 standard (A1). This requires 1,500 IOPS on random read and 500 IOPS on random write operations. In terms of MB/s, the 300S can do 90MB/s read and 45MB/s write at its peak. Which is more than the 10MB/s sequential speed minimum requirement of the A1 standard.
The 500S uses MLC flash and are UHS Video Speed Class 30 (VH30) compliant. It is capable of meeting the 95MB/s read and 60MB/s write speed requirements. This makes it ideal for 4K UHD video recording and for high-framerate action camera recording.
What Capacity Options are Available for the 500S and 300S Cards?
The Transcend 300S SD cards are available from 16GB to 512GB capacities. The 300S microSD version on the other hand is only available from 16GB to 128GB. Meanwhile, the 500S SD cards range from 8GB to 256Gb, while the microSD 500S series ranges from 8Gb to 128GB capacities. All have a 5-year warranty coverage.