Transcend Launches Portable HDD With Aluminum Alloy Finish
---
---
---
Bohs Hansen / 5 years ago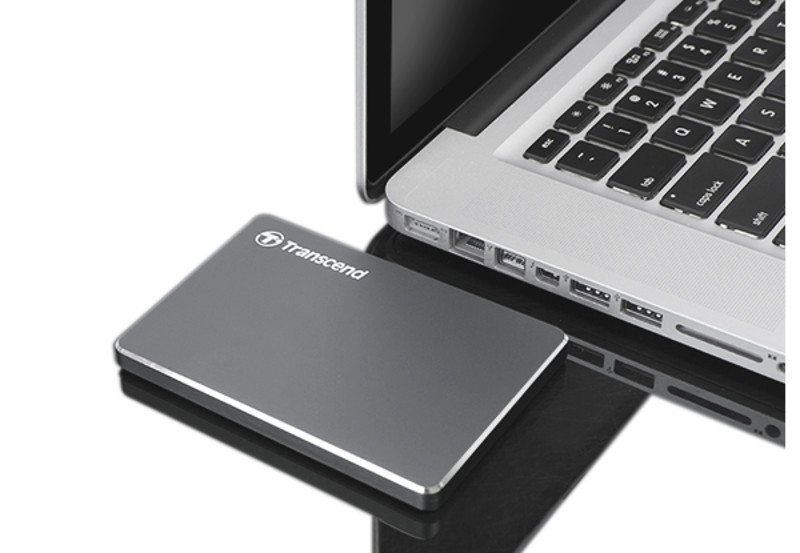 Transcend has launched their latest drive and this time the storage comes in a beautiful aluminium wrapping that gives your portable storage a level of style that few drives have to offer. The new Transcend StoreJet 25C3 is an extra-slim portable hard drive with a luxury aluminium alloy housing. It features a slim and light design with a USB 3.0 interface for fast transfer rates.
Transcend's StoreJet 25C3 portable hard drive is quite slim at just 9.95mm which only is slightly thicker than a normal 2.5-inch hard disk drive. Thanks to the aluminium housing, the StoreJet 25C3 is also a very light drive with a weight of just 136 grams, making it perfect as a mobile drive for business or travel. Despite the light weight and small size, the 25C3 is available with up to 2TB capacity. There's also a smaller 1TB version available for those who don't require as much capacity on their travels.
With a USB 3.0 connection, we should get the full performance of the drive and enjoy fast file transfers to and from the drive. Transcend also offers the Transcend Elite proprietary application which is available for both Mac OS X and Windows and it can be used to optimise data management. The software is free and it can help with features such as backup and restore, data encryption, and Dropbox/Google Drive data synchronisation.
Transcend's StoreJet 25C3 portable hard drive with its grey finish is offered in 1TB and 2TB capacities and both capacity options are backed by a three-year limited warranty.