Transcend Releases DrivePro 220 Car Video Recorder
---
---
---
Bohs Hansen / 9 years ago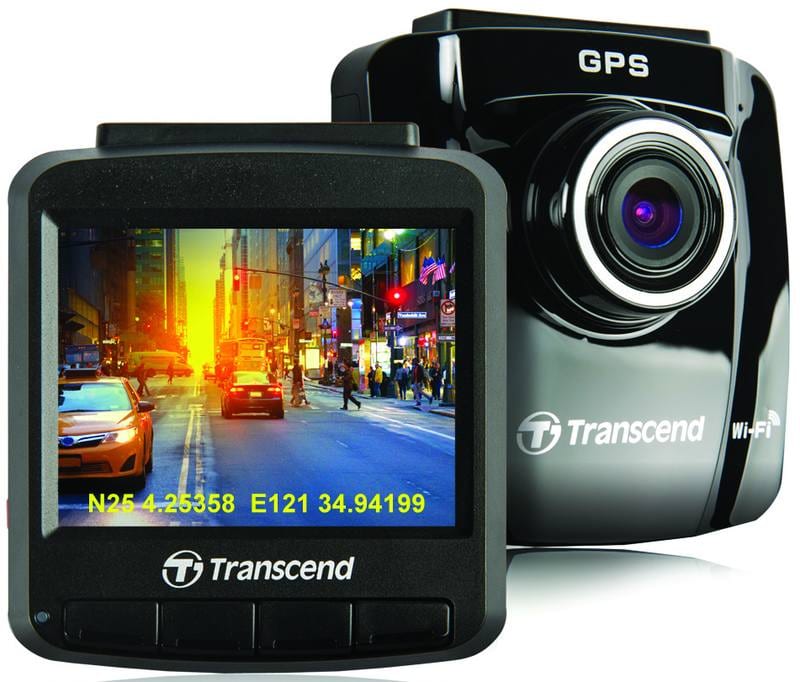 Car safety is a hot topic and car video recorders are part of it. Transcend announced the release of its DrivePro 220 Car Video Recorder with built-in GPS receiver, Wi-Fi connectivity, a large F/1.8 aperture, a wide 130° viewing angle, battery, and a G-sensor emergency recording function. It really sounds like Transcend has it all covered.
The F/1.8 aperture adjusts automatically for light conditions to get clear 1080p 30fps recordings during both day and night time and the 130° viewing angle makes sure you capture everything in front of you. The built-in battery and sensors allow the DrivePro 220 to record 30 seconds of video after power loss and on sudden impact like during a collision. It can also be manually set to record up to 30 minutes of video on the built-in battery.
The GPS receiver can log GPS coordinates, date, and time into the video footage and help you in case of an incident. Not only can you look up your precise location for emergency road service to find you, but it can also be used on a PC at a later time to view your entire travel history, speeds, time, and date.
The built-in camera can also be used with the Lane Departure Warning System and Forward Collision Warning System for extra safety. It monitors the lane markings and can warn you about speed limits, when the vehicle starts to deviate from its lane, or gets too close to the car in front of you. Additionally you can set it to protect your car while it's being parked by automatic start recording on movement or impact.
The Transcend DrivePro 220 car video recorder comes bundled with a 16GB microSDHC memory card and is backed by a two-year warranty. There was no official MSRP given, but I found the video recorder at one shop for €122, but out of stock.
Thanks to Transcend for providing us with this information