Tritton Kama PlayStation 4 / Vita Gaming Headset Review
---
---
---
Peter Donnell / 10 years ago
Introduction
---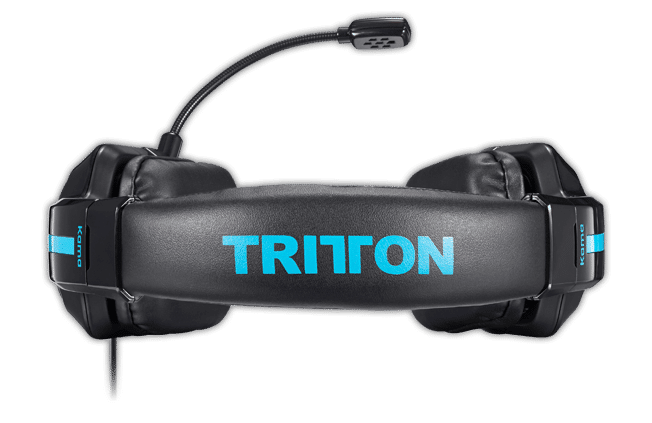 Time after time I have been blown away by the high quality headsets that come from the Mad Catz camp. They've got several great ranges to their name such as Tritton, Cyborg and their own branded stuff, but no matter which I've tested, I've always come away smiling. Their headsets range from the spectacular 7.1 Warhead, which will set you back around £250! To the award-winning mid-ranges such as the 720+ for a little over £100, all the way down to the model we'll be taking a look at today, the Tritton Kama.
The Kama is the budget end of the Tritton range and it's a tempting bargain at a mere £20. A lot of retailers sell it closer to £30, but you don't have to be a genius to know how to use Google Shopping search and grab yourself a better deal. What I want to find out today is just how much of the high quality and performance that we've come to know and love from the brand has been lost (if any) from the focus on affordability. Based around their popular Kunai series of headsets the Kama should have a strong head start, especially given we've reviewed no less than three different models of the Kunai and all of them have been award winners.
At the budget end of the range we're not expecting record-breaking performance from the Kama, but Mad Catz have surprised us before with their budget friendly models and it certainly would be nice to see something similar happen today. As you can see from the specifications below we have a decent length cable, 40mm drivers and a standard 3.5mm connector (4-pole). So let's get right to it and take a closer look at what else the Kama have to offer.
Cable Length: 3.3ft/1m
Speaker Diameter: 40mm
Ear Coupling: Supra-aural (On-ear)
Magnet Type: Neodymium
Frequency Response: 20Hz–20kHz
Total Harmonic Distortion (THD): <1%
Resistance: 16 ohms
Audio Input Type: 3.5mm Connector
The packaging features a nice clear image of the headset on the front, detailing the support for the PlayStation 4 and PlayStation Vita.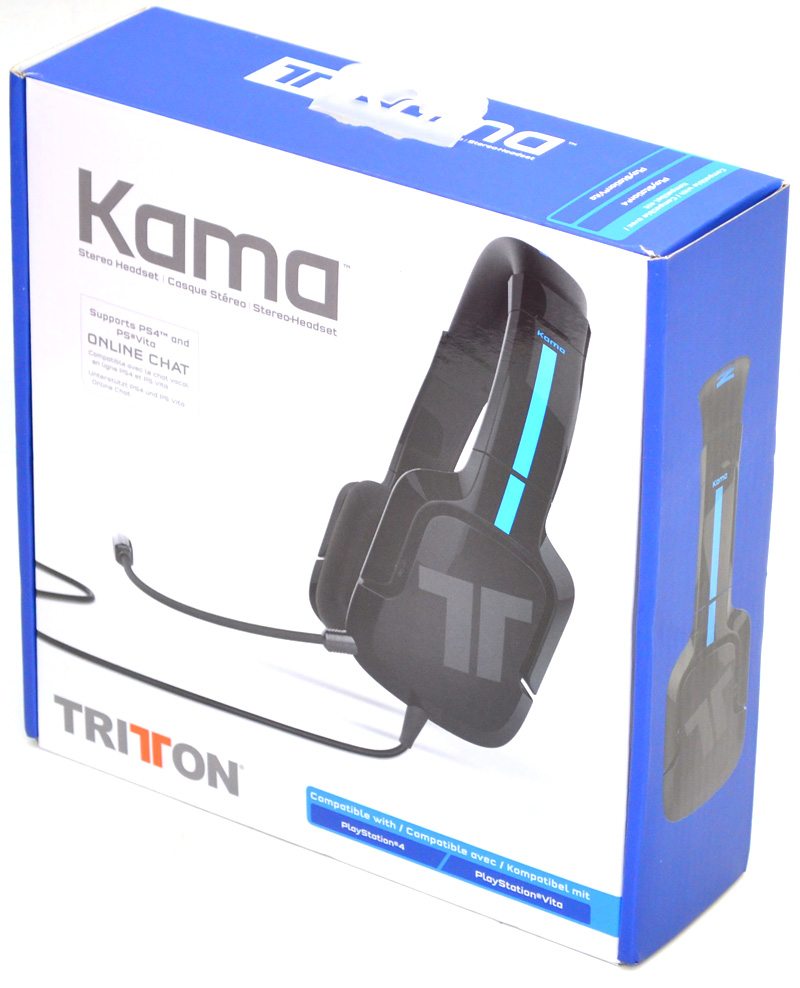 Around the back we have a few details about the specifications (see above) as well as some information about the in-line controller, but of course we'll be taking a closer look at that in a moment.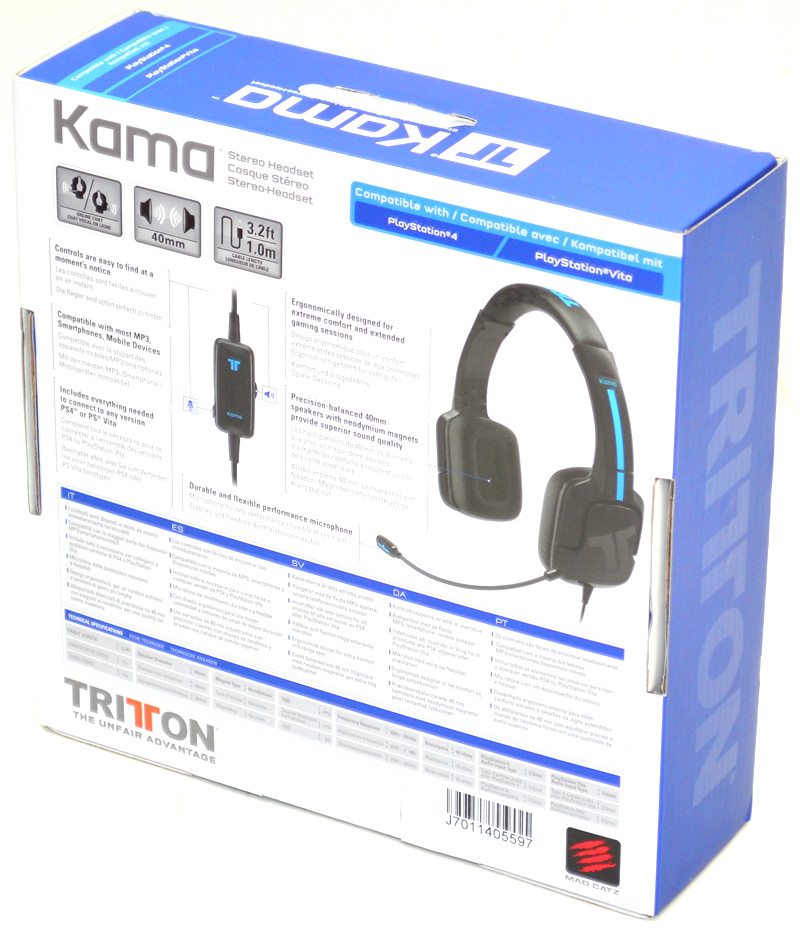 The only thing you'll find in the box is the headset, which comes hard-wired. Obviously you don't need anything else and extras will no doubt have been avoided to keep costs down.