Trump Finally Calls Meeting To Discuss Video Games
---
---
---
Mike Sanders / 6 years ago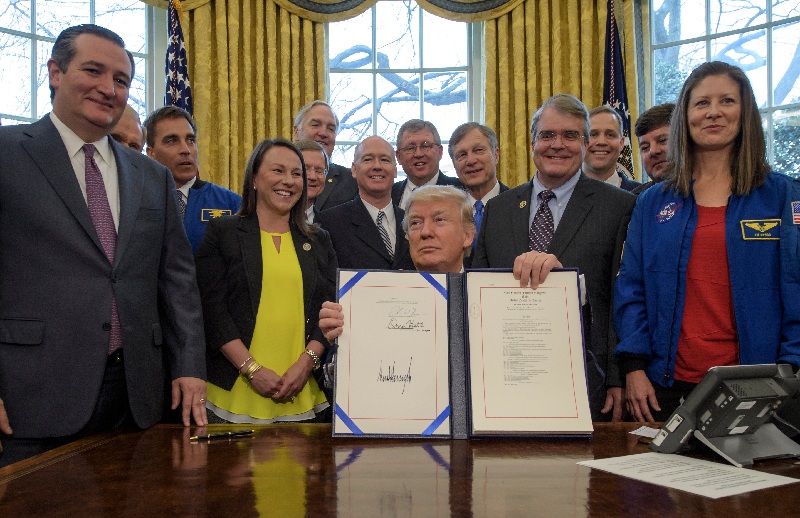 Donald Trump
US President Donald Trump, after days of speculation, has finally called together a meeting to discuss violence and video games. In the meeting, he has invited several key members of the video game development community and regulation to discuss what can be done to prevent violence in young people.
The report comes following the school shooting in the US last week which resulted in 17 people losing their lives.
Video games and violence
The US president believes that there is a direct causal relationship between video games and violence. In a report via the BBC, he is quoted as saying that he believes they are: "shaping young people's thoughts". As such, he has finally called together a meeting to discuss this with industry regulators.
The Electronic Software Associated, who governs gaming standards within the US has said that: "The upcoming meeting at the White House will provide the opportunity to have a fact-based conversation about video game ratings, our industry's commitment to parents, and the tools we provide to make informed entertainment choices." – The ESRB, which provides the rating system, will also be attending the meeting.
What do we think?
Well, I shall cover the subject in much more detail in an upcoming Mikes Rant, but put simply, I think this is a joke. In my mind, it has always been a fallacy to blame video games for violence in children.
In my view, Donald Trump sees video games as a convenient scapegoat to demonize. I mean, it's a hell of a lot easier to blame games than to change America's ridiculous gun laws isn't it!
What do you think? Do video games cause violence? – Let us know in the comments!

Support eTeknix.com
By supporting eTeknix, you help us grow. And continue to bring you the latest news, reviews, and competitions. Follow us on Facebook and Twitter to keep up with the latest technology. Share your favourite articles, chat with the team and more. Also check out eTeknix YouTube, where you'll find our latest video reviews, event coverage and features in 4K!
Check out our Latest Video