Trust Avonn, Morfix and Graphin Review
---
---
---
Peter Donnell / 5 months ago
Trust Avonn Gaming Keyboard
This keyboard is pretty straight forward, so much so that I'm fairly sure I've seen this shape before. It's an older design, so likely uses existing moulds to keep the costs down. That's fine with me though, it's a bit last-week but the design is still pretty decent for an affordable membrane keyboard.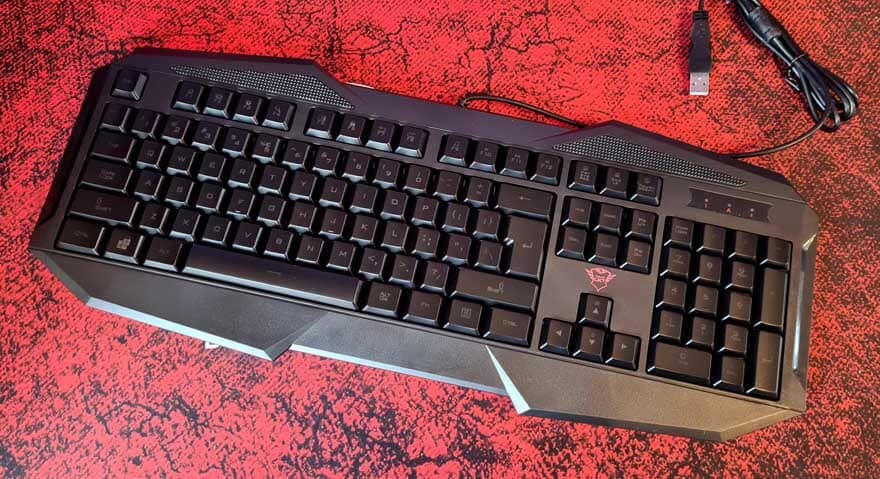 While the keyboard doesn't have per-key RGB, it is LED backlit with a fixed RGB pattern. There are functions here to turn the brightness up and down, or even turn it off, but that's about all you'll get from it.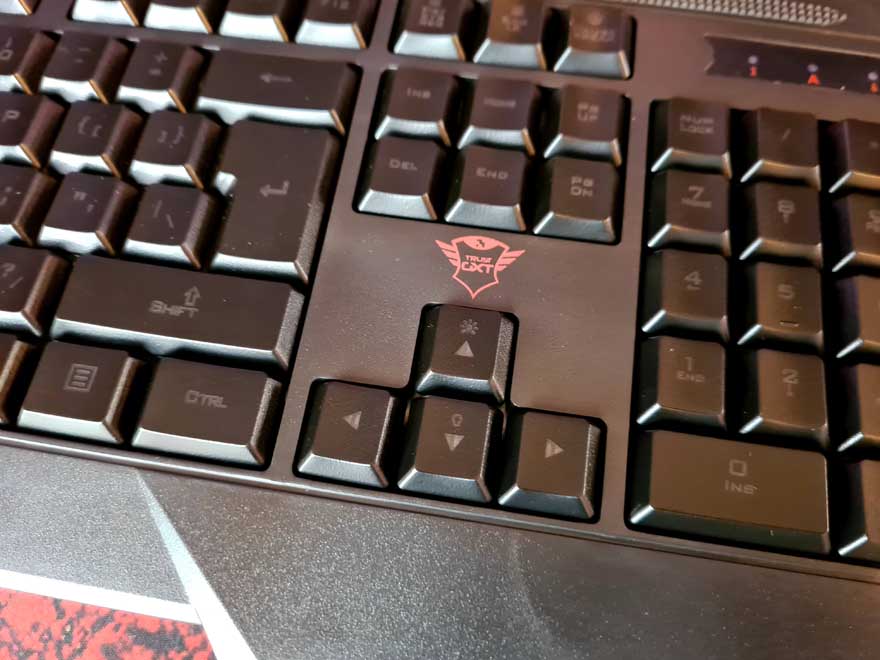 It's a full-size keyboard, so you do get a numberpad on the right. The frame isn't too wide on the sides, but the keyboard does extend at the top and bottom quite a bit.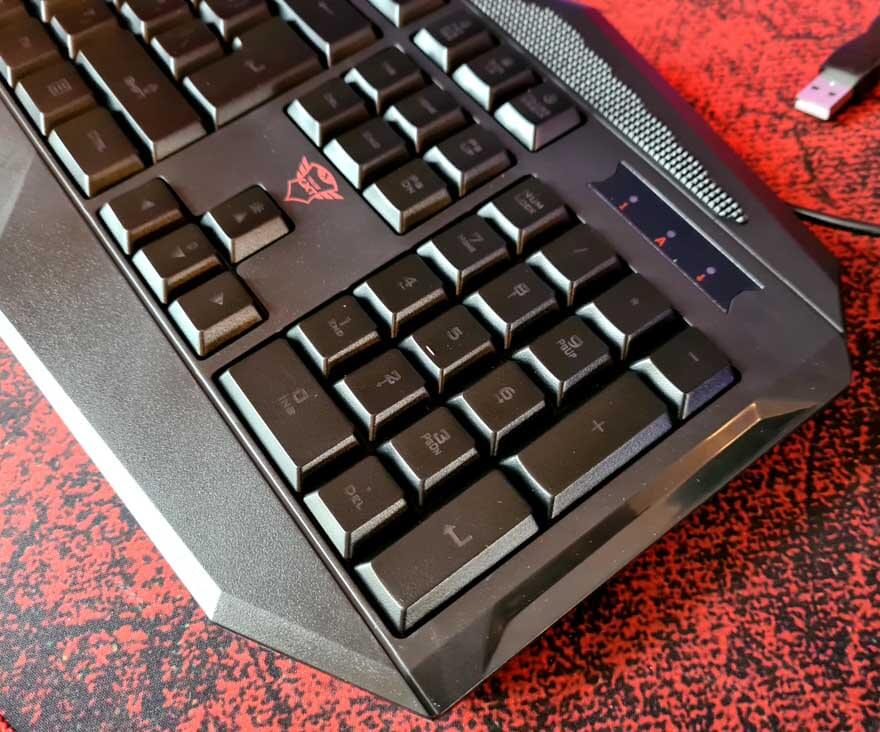 It's not quite a wrist rests worth of materials, but it's still pretty comfortable to butt the palms of your hands against while working or gaming. Again, this design of keyboard has been around longer than eTeknix, so it obviously works well enough to still be in production.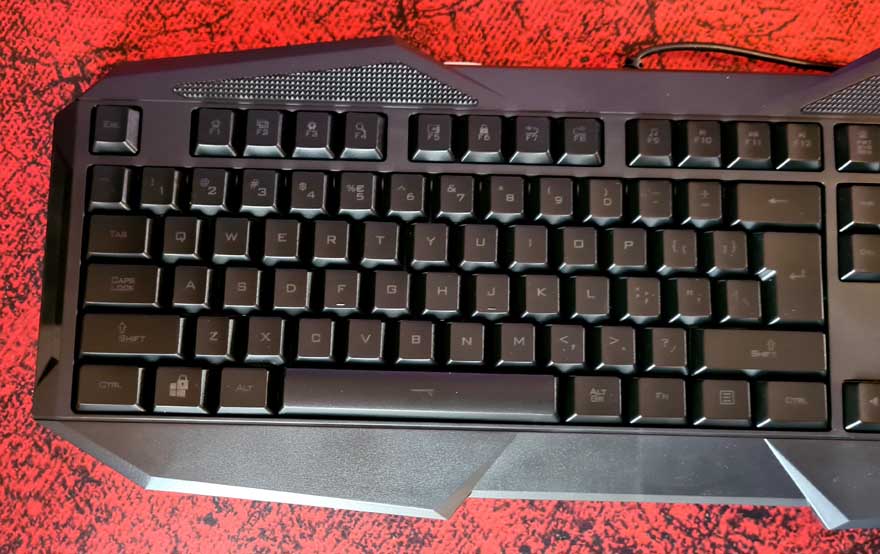 The bulk of the keyboard has a matte finish, but there's just a little touch of glossy finish on the sides too. The keys are nice and larger, with a clear font on them and of course, they're all membrane switched.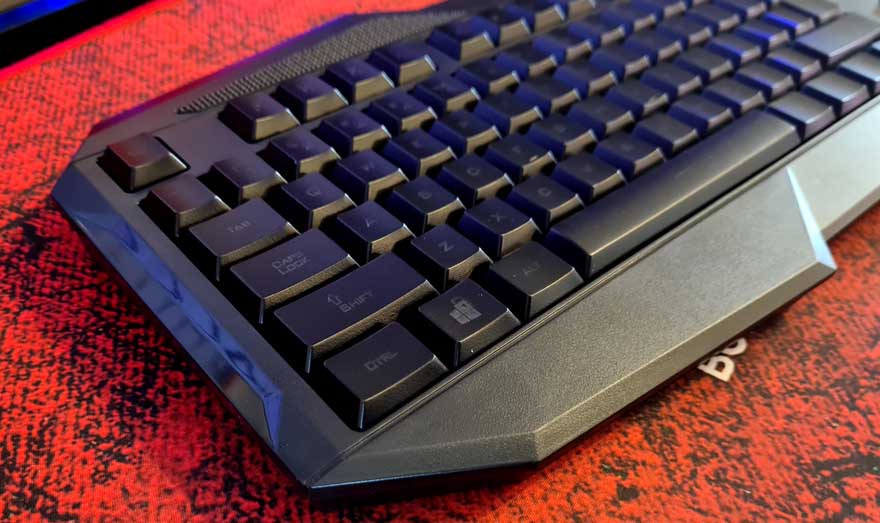 One advantage of that is that membrane keyboards are very resilient to spills. If you've got kids that tend to knock their drinks over a lot, then this can be a big advantage.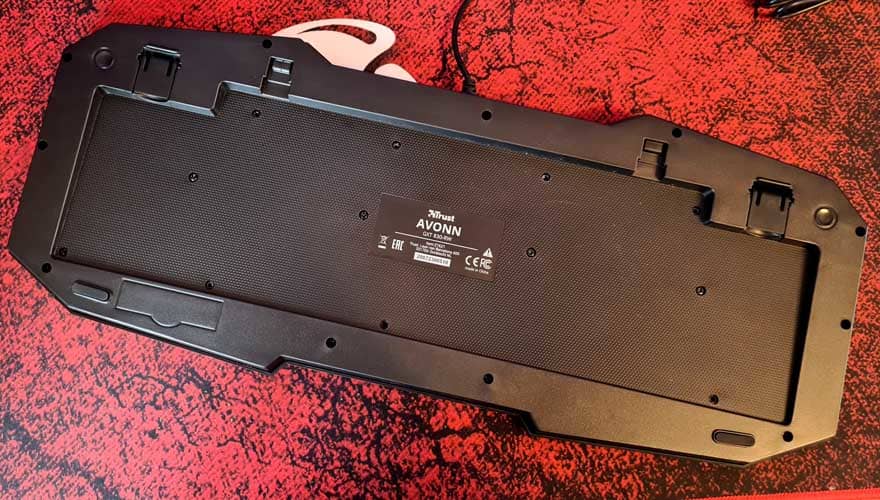 There are two small feet on the bottom, allowing for a little height adjustment. However, I found it very comfortable to use laid flat.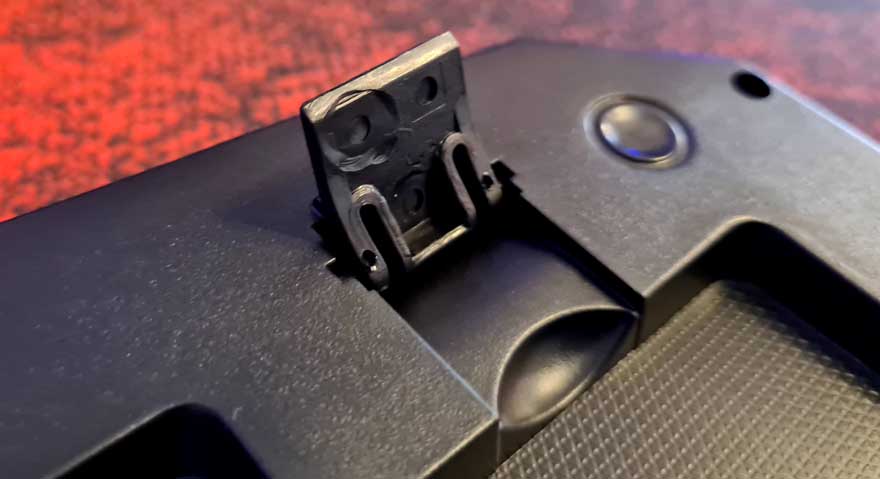 The RGB looks fantastic, it really does! Bright and vibrant colours throughout. Now, keep in mind that it's pulling a trick, as this RGB doesn't wave or move over the keyboard, each key has a fixed colour to it. So QWE will always be green, RTY will always be yellow, etc. That's fine with me though, it looks pretty decent for this price range.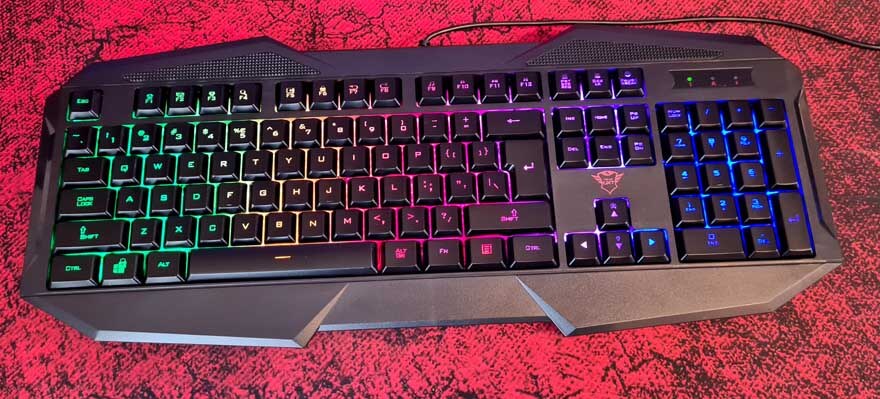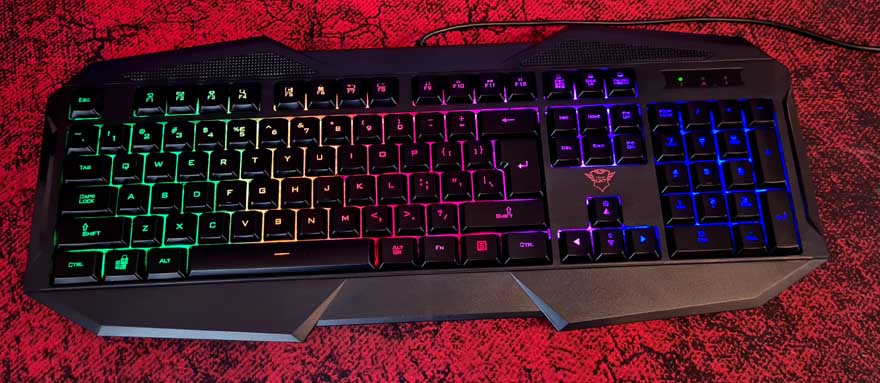 Being a membrane keyboard, you pretty much know the kind of typing response you're going to get. It's light, fast, has a short actuation, a good return rate, and it's really quiet. Perfect for those who don't like a noisy key board, and it's also pretty easy going on your fingers if you suffer from fatigue due to lots of typing.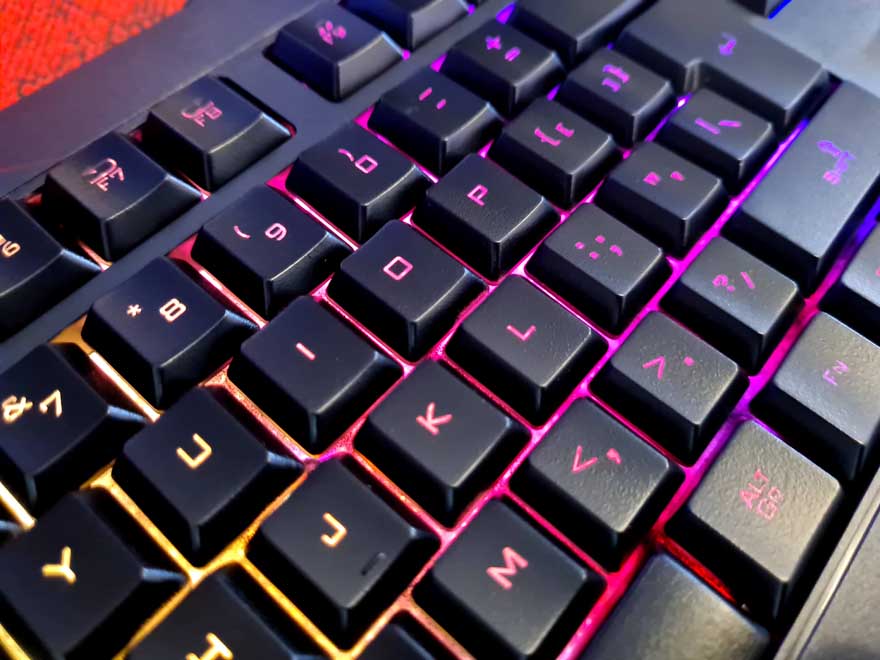 Plus for ease of use, you get a good range of build-in functions. There's even a Windows key lock for gaming.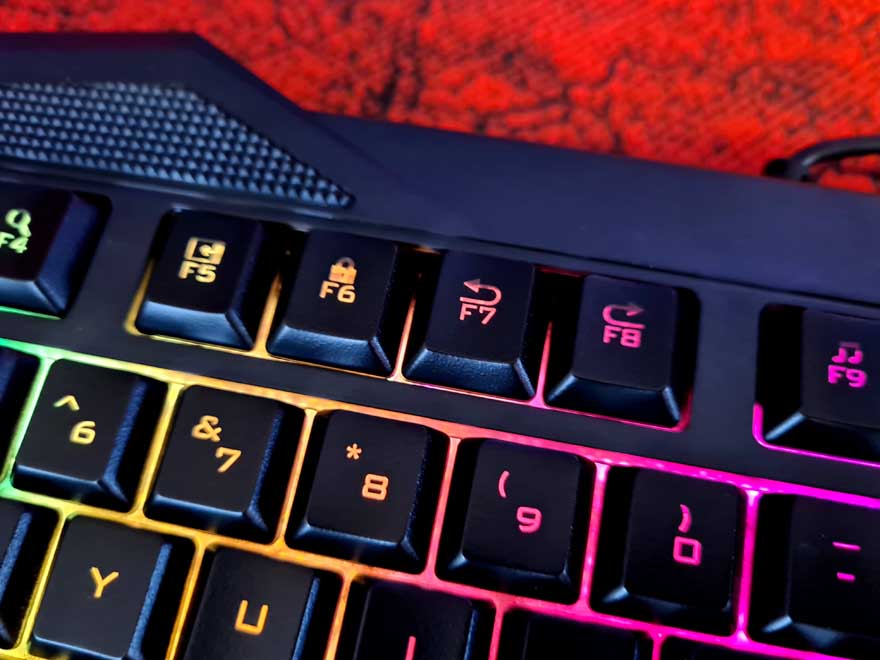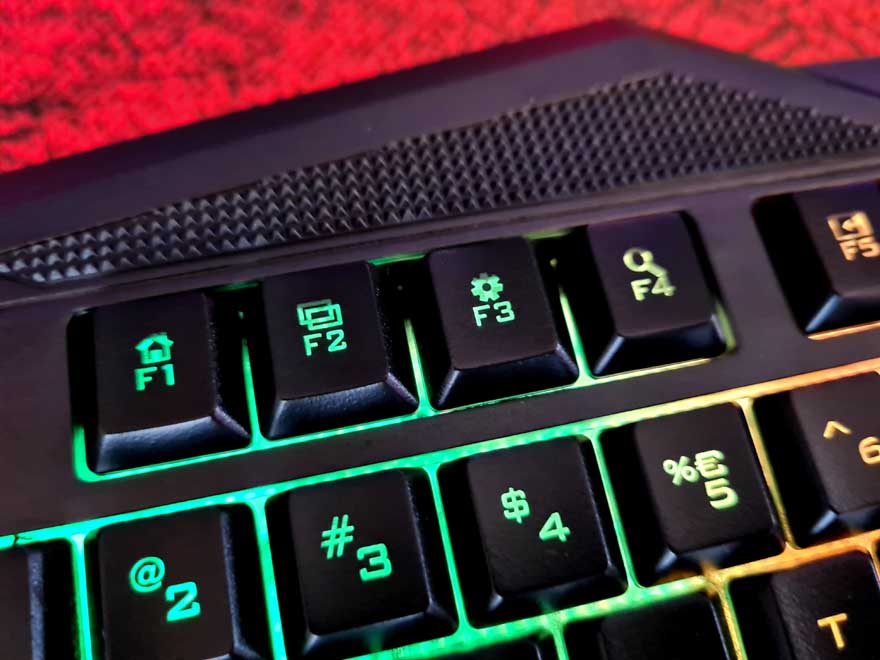 Plus you can take control of your music, meaning you don't have to tab out of your game to pick a new track.