Tt eSPORTS Flexing Epic Keyboard Mods at Computex
---
---
---
Peter Donnell / 7 years ago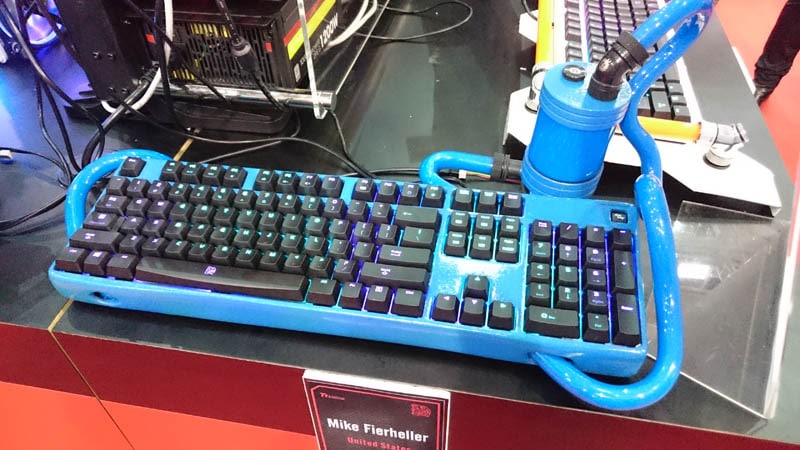 Custom hardware is nothing new in the PC world, but Tt eSPORTS decided to take a break from the modded chassis we often see, and let their modders play around with their new keyboards. We've never seen a water cooled keyboard before, but today, we've seen quite a few of them. What's the point you ask? We don't know, all we know is that these are some of the most kickass keyboards ever made, albeit a little impractical in some cases.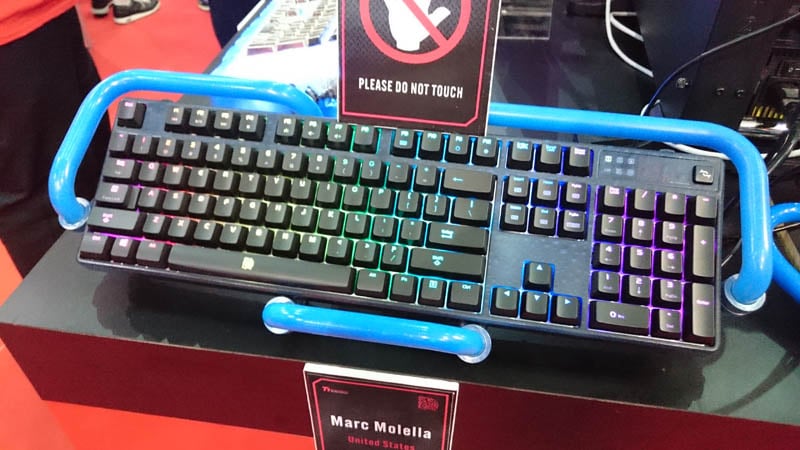 Ice, water cooling, and even a fan to keep you cool.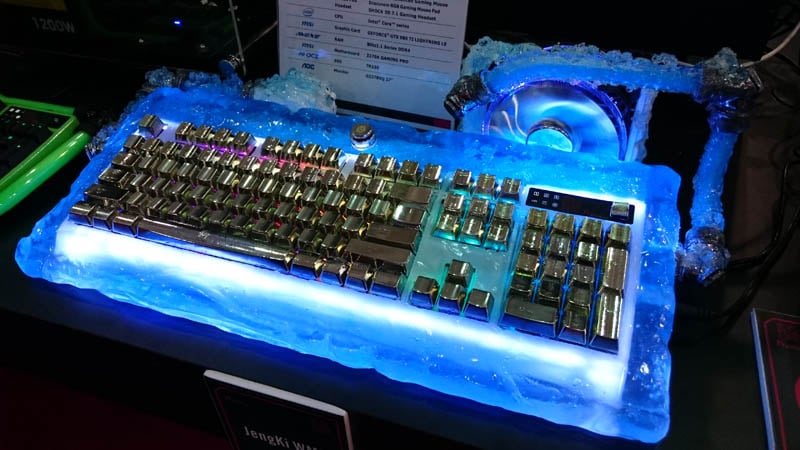 The res may block your screen a little, but at least you're going to look awesome.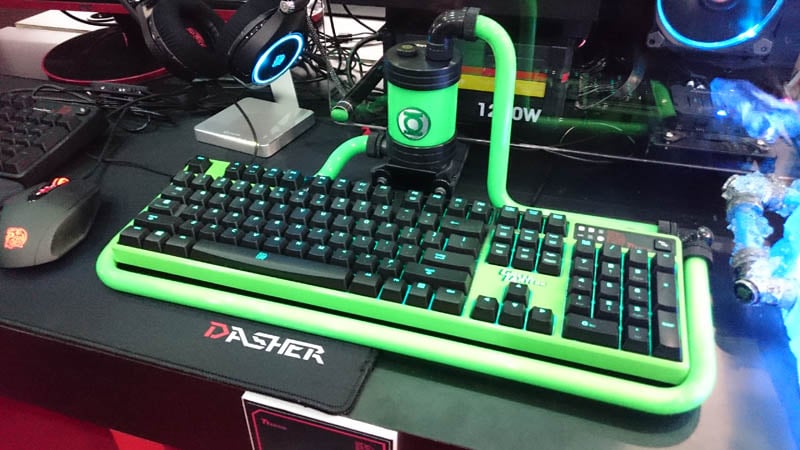 Get that classic typewriter look, with some RGB swag on top. We totally ignored that do not touch sign, how could we not!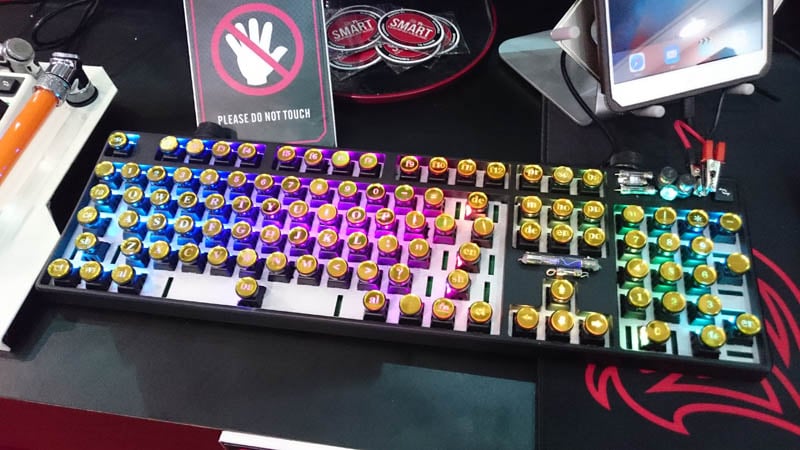 A little big for my desk, but we love the mounting plate on this one, it's like a giant water cooling block!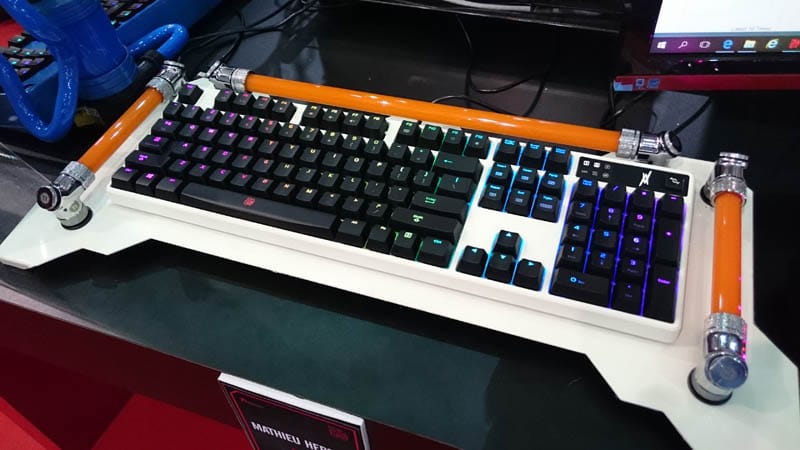 Which one is your favourite keyboard mod?