Tt eSPORTS reveal new keyboards, mice and headsets at CES 2013
---
---
---
Ryan Martin / 8 years ago

Tt eSPORTS are Thermaltake's gaming-orienated sub-division that deal with most peripherals. It is not surprising when we see Tt eSPORTS have come out with a load of new gaming mice, headsets and keyboards at this year's CES 2013 event in Las Vegas.

With respect to keyboards, Tt eSPORTS have announced two at CES 2013, the MEKA G1 illuminated and the MEKA PRIME Edition.

The MEKA G-Unit illuminated edition is a pro-gamer keyboard providing individually lit red LED keys. There is authentic CHERRY MX mechnical switches, brightness adjustments for the LED lighting and seven media control keys.

The MEKA G1 PRIME Edition is a keyboard designed in collaboration with the StarCraft 2 professional E-Sports team PRIME. It features CHERRY MX Brown switches and a whole other load of customisations designed specifically for MMORTS gamers.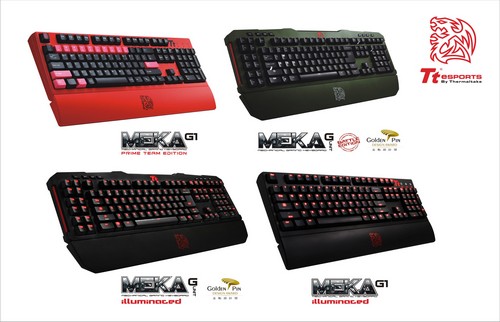 As far as mice go, Tt eSPORTS are eager to show off their already released Level 10 M Mouse series (which we reviewed here) but as far as new stuff goes, Tt eSPORTS have released the new THERON series of mice. The THERON mice will come in "Blazing Red, Metallic Yellow and Combat White colours" and are designed with a glazed mirror coating and are intended to provide gamers with a durable, high performance and quirky gaming mouse (these are in addition to the already-released matte-black version).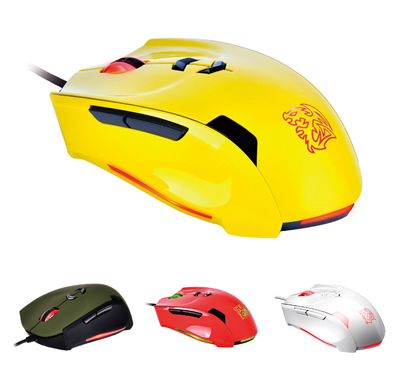 Additionally, Tt eSPORTS are displaying new "CRONOS" and "CONSOLE One" gaming headsets. Other headsets are being display but the Shock and Dracco series of headsets have already been released so aren't really "new". To finish Tt eSPORTS has introduced the ISURUS DUB "in-ear pro-gaming and cross-platform" heatphones to top off the new releases.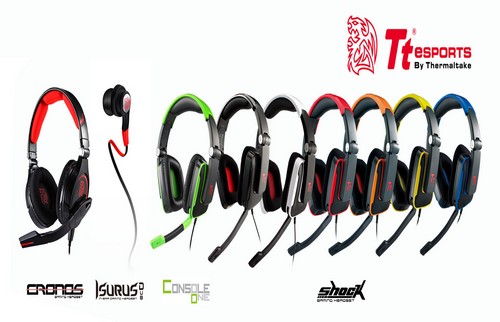 More on all of Tt eSPORTS' CES 2013 activity here.