TteSports Black Element Combat White Mouse Review
---
---
---
Peter Donnell / 9 years ago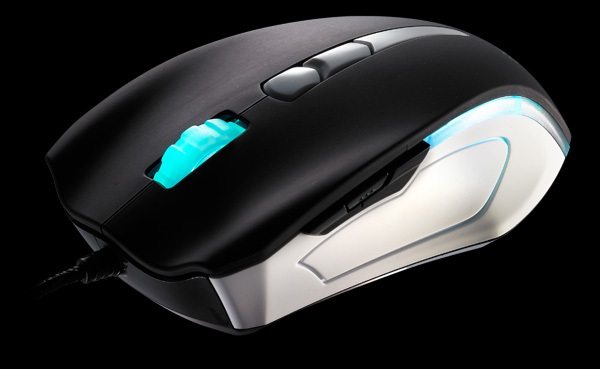 TteSports are the gaming branch of Thermaltake that as you might have guessed from their name, deal with eSports. While Thermaltake is well known for their chassis, coolers and other computer components, TteSports are rapidly building a solid reputation of their own based on gaming peripherals and related products.
TteSports have been producing some stunning products this last couple of years and many of them have already won awards from many sources including from us here at eTeknix, be it gaming keyboards, mice, headsets or even a LAN bag, TteSports have an interesting product range and while they've proven themselves in terms of performance the real big selling point for TteSports seems to be their price, more often than not they're cheaper than competitive brands and that trend seem set to continue with the Black Element which can be picked up for around £35 from any major online retailers.
Built with MMO gaming in mind, the Black Element is entering one of the toughest parts of the gaming mouse market and if the setup and configuration options aren't up to scratch then even a low price tag won't help win over any serious MMO gaming fans, so let's move on and put the Black Element to the test.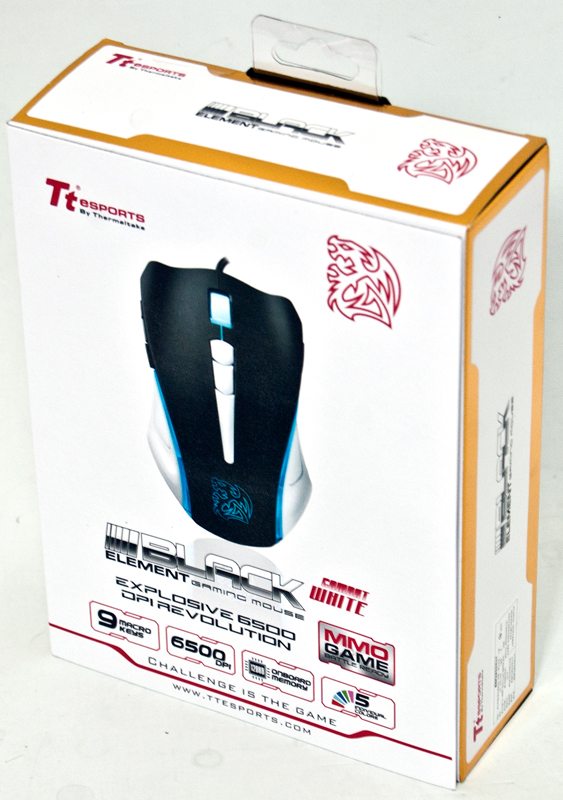 The Black Element comes nicely packed and there are plenty of details on the packaging that detail the various hit features such as the macro keys, high DPI sensor and custom lighting.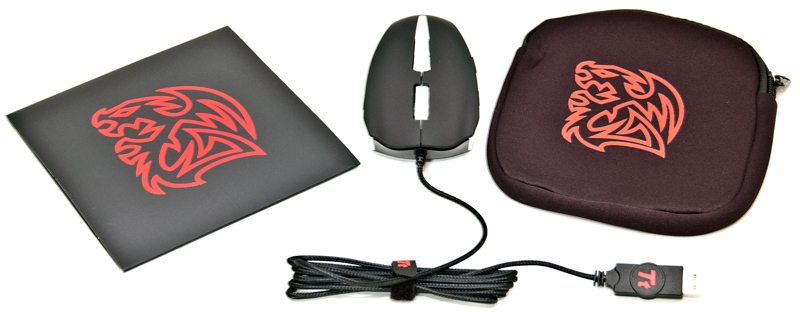 In the box I found a cardboard sleeve, the mouse its self and a soft padded carry pouch.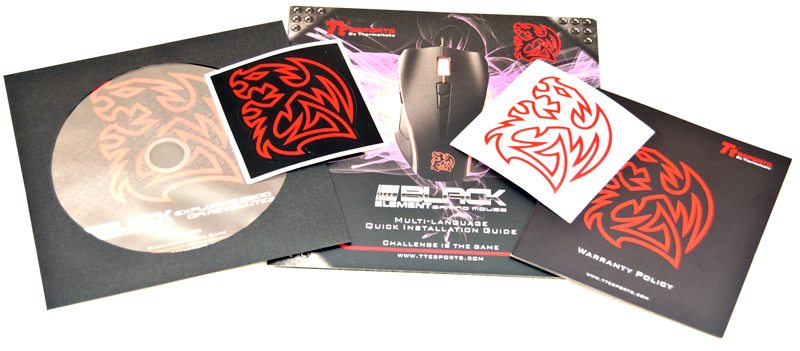 Inside the cardboard sleeve there was the driver backup DVD, quick installation guide, warranty policy booklet and a pair of TteSports stickers, overall a pretty good selection of extras and way more than I would have expected for a product in this price range.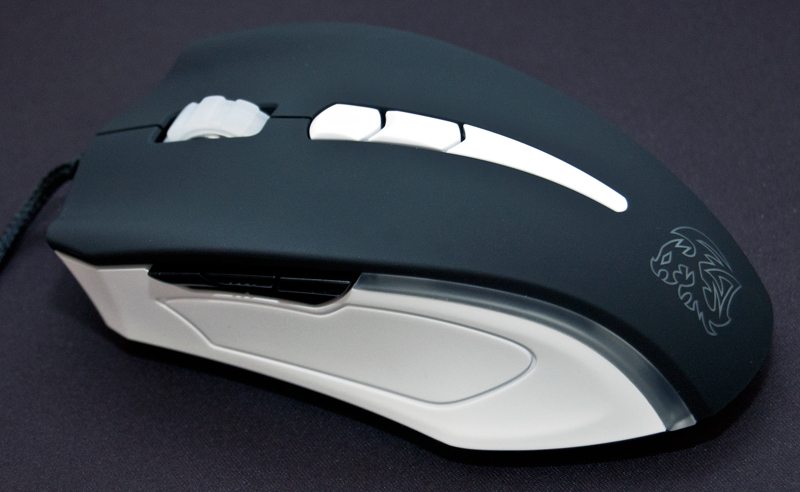 The left side of the mouse features matt white finish and a soft touch coating that adds a little grip to the mouse. There are three side buttons here and there are located at the end of a clear strip of plastic which houses the first set of LED lights.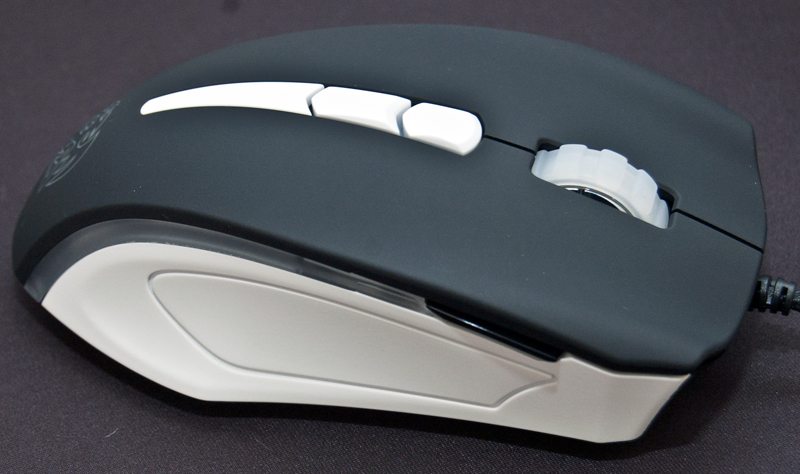 The right side features similar styling to the left and features a single control button and further LED lighting.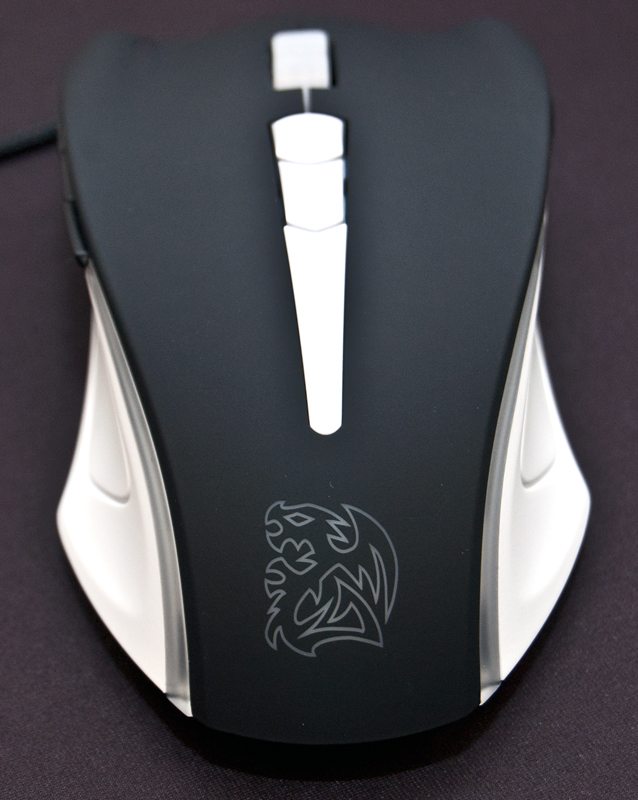 The mouse body is super slip at the back, but extra wide wings on the side provide a comfortable resting position for your fingers. The TteSports logo here also features LED illumination.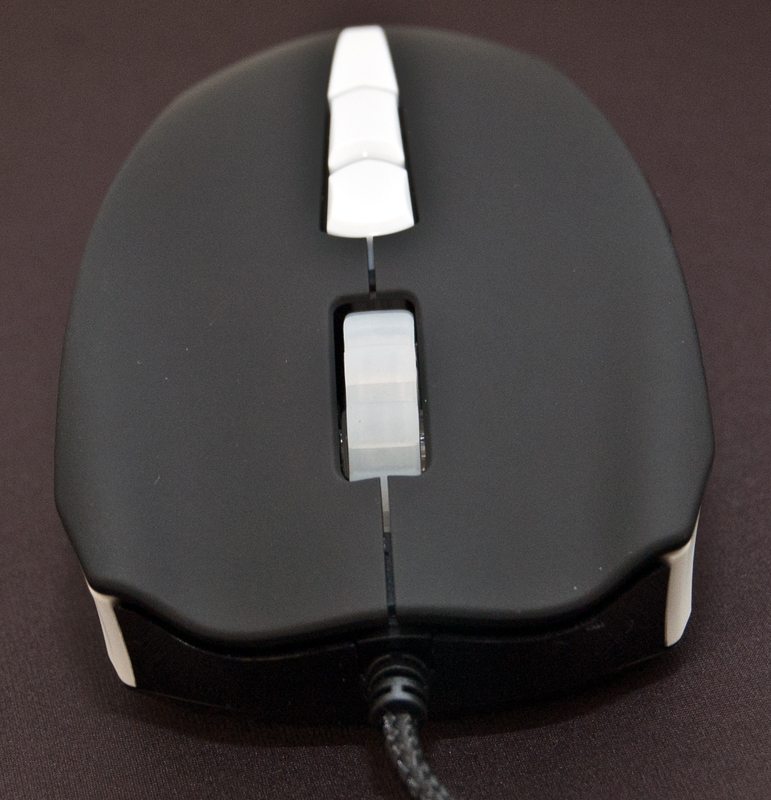 The switches on the left and right mouse buttons have a durable feel to them and it takes a little more force to click that most mice but nothing too extreme, although it does mean you can take quite a firm grip without accidental clicks. The scroll wheel is super light to turn and it does features some very mild clicks while turning but most of your feedback is provided by the deep notches in the outer grip coating, the scroll wheel also features an LED light. Lastly, behind the scroll wheel we have a pair of toggle switches that by default control the DPI configuration.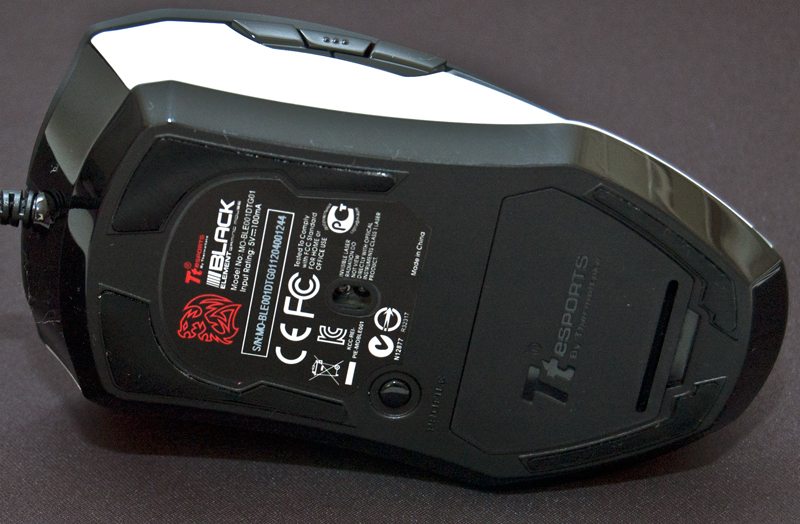 The underside of the mouse features four Teflon slip mats, which are quite thick and no doubt are made like that to reduce the minimum liftoff height. Just below the laser sensor there is also a profile switch that can be used to toggle through the five custom profiles that can be setup via the included software.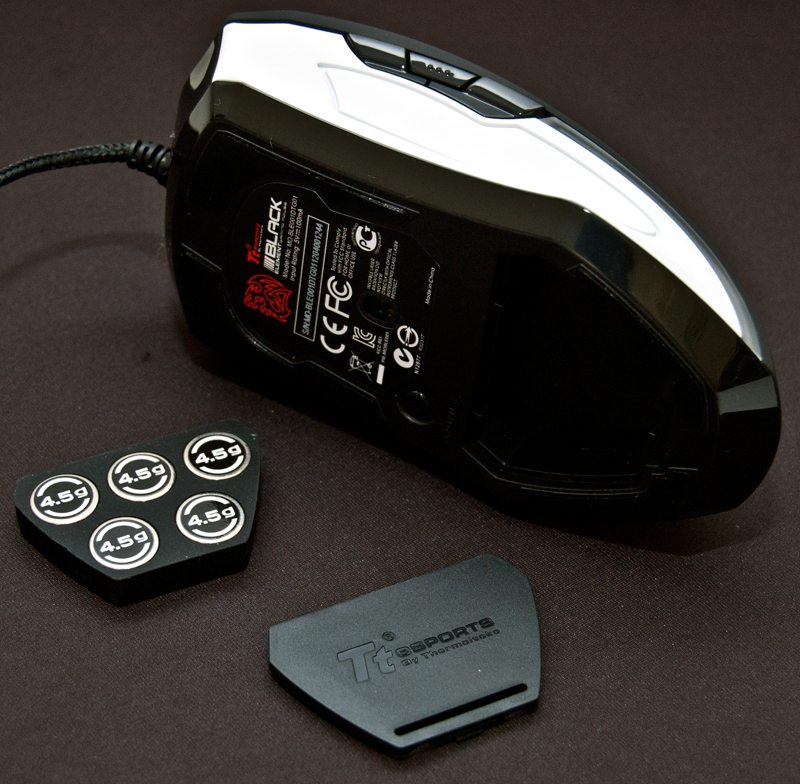 Remove the bottom cover of the mouse and you will find a rubber shape that holds 5 x 4.5g weights, perfect for customizing the mouse to your liking.
Setup & installation
The mouse is plug and play compatible and all the major functions work just fine, including the DPI toggle, but if you install the included software then you will be treated to an extensive set of button and control customisation that can be set to any one of five profiles that can be toggled on the fly from the mouse.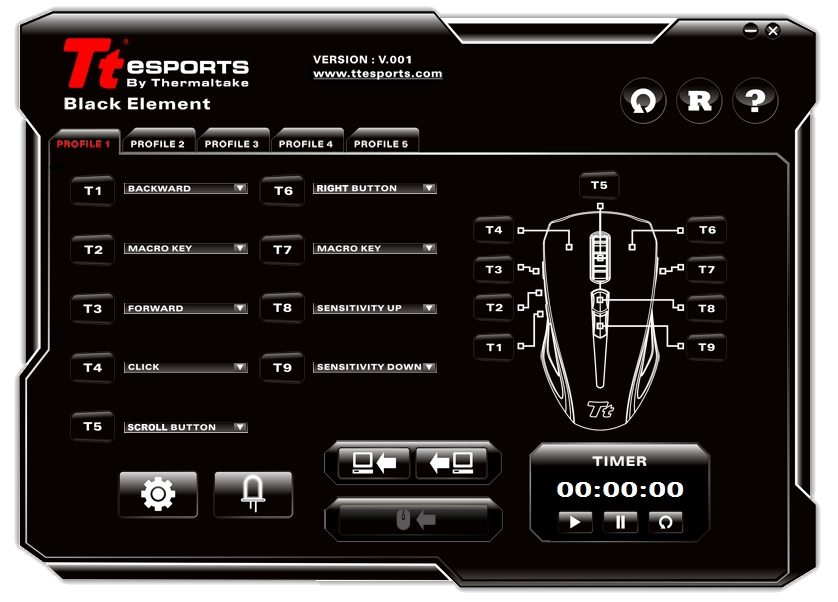 The software is nicely laid out and while it does look a little cluttered, everything is clearly labeled and simple to navigate.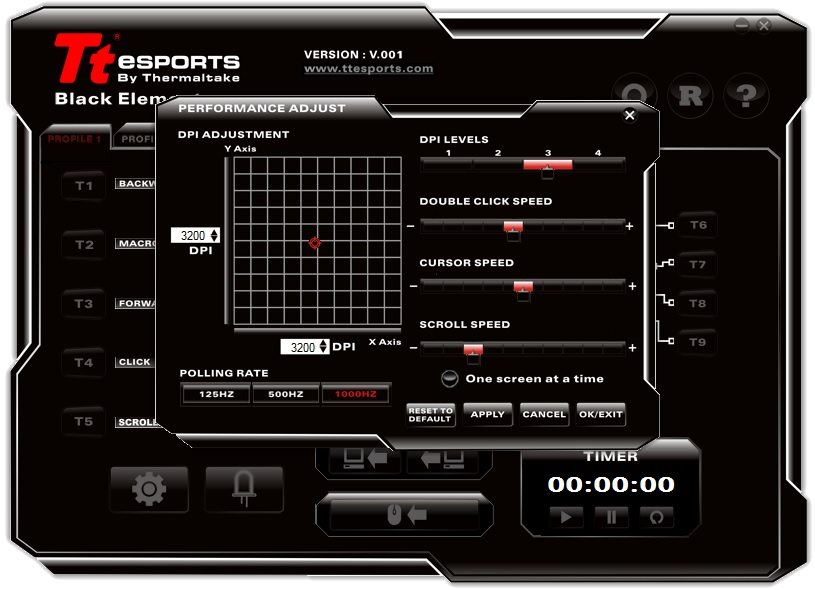 DPI is extensively adjustable and by tweaking everything from the polling rate, scroll speed, cursor speed, double-click speed, DPI level and X / Y speeds you are sure to find a setting that is just right for you, eventually.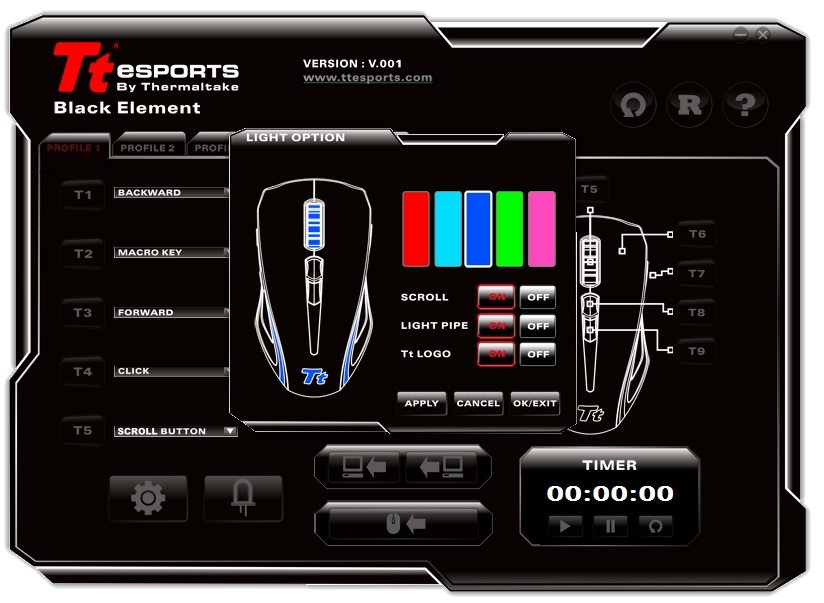 There are three lighting zones on the mouse, the side strips, the Tt logo (which is a dragon on the mouse, but shows at "Tt" in the software") and the scroll wheel. Each of these areas can be enabled on/off and you can change the overall all colour between give presets, which just so happens to be the same as the number of configurable profiles.
Performance & Calibration
The glide on the mouse isn't fantastic, and this is partly due to the low surface area of the rear slip mats, the catch a little on harder cloth surfaces and the mouse is definitely better suited to softer surfaces with a smooth texture such as the Zowie G-CM or TteSports Phrrhus and Dasher, of course this is just preference as some people like the slower drag for control, although thanks to the custom weights you can greatly reduce this drag by removing all the weights from the mouse.
Lift off distance is less than 1mm at stock settings, but keep in mind there is about .5mm of Teflon, so it's likely closer to a true 1mm distance. TteSports do provide a downloadable tool to adjust this liftoff, and while you can lower it further I noticed no difference, it can also be greatly increased to around 3mm, but why you would want to do that is beyond me.
The mouse features some mild acceleration and while this isn't an issue, more of a preference, it is something that becomes more obvious at higher DPI settings. There are 3rd party apps that can alleviate this issue but for your average gamer I doubt you'll even notice the acceleration here, only those who are actively seeking an acceleration free mouse should be concerned with this imo.
There was no sign of prediction either and aside from the mild acceleration the sensor is accurate to a fault, a few simple drawing tests in mspaint at various DPI settings proved the mouse was as accurate and inaccurate as my hand was, with no signs of straight line prediction / correction.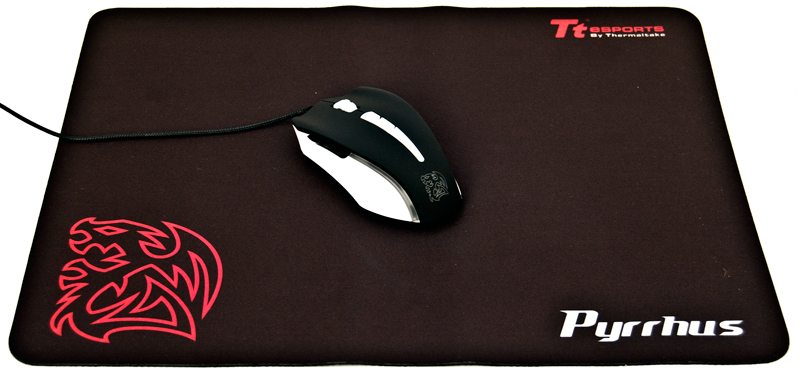 Gaming & General Performance
One thing I really liked about this mouse is that even at high DPI settings it's still remarkably stable, this is partly down to the accuracy of the sensor and also due to the ergonomics of the mouse, it promotes a comfortable hand position that allows you to keep things steady and it's something that really shined through after a few games of League of Legends and Battlefield 3. While there was a little acceleration in my raw tests, in an actual gaming environment is way barely noticeable unless turning at extreme velocities. The macro keys offer a nice little expansion to the controls on the mouse and once setup they do come in handy for some MMO gaming, it's not as extensive as your average WoW or Diablo themed mouse, but it's nice to have a few extra buttons and macros over your average gaming mouse and it's always better to have them and not need them.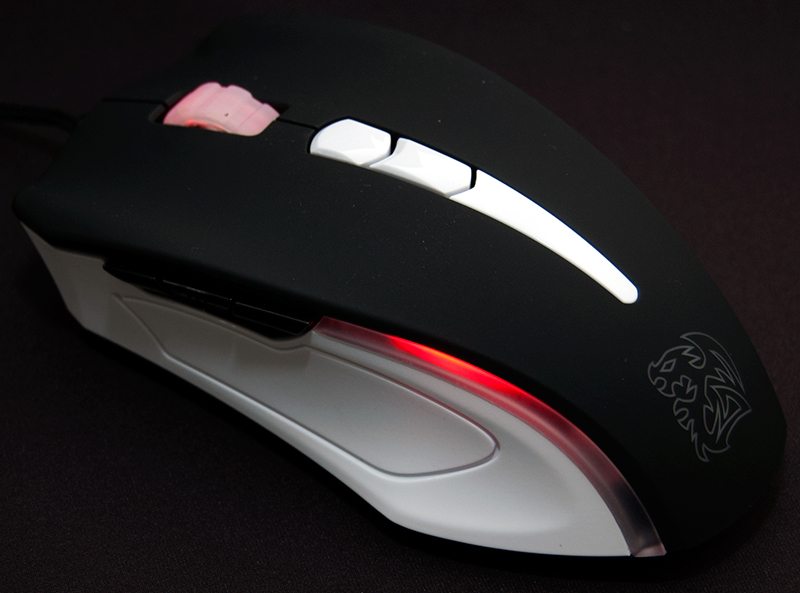 Final Thoughts
TteSports have a very interesting product here and while it isn't perfect it does offer a lot of potential for very little financial investment. The mouse isn't without it flaws and that's not really a bad thing as it's pretty safe to say that no one mouse is going to be right for everyone and aside from the mouse feeling a little rough on harder surfaces and a the mild acceleration issues I can't think of anything else wrong with this mouse.
TteSports have put in a lot of effort, and in many ways I struggle to see how this mouse can even turn a profit for them, it packs all the features most gamers will ever need, such as customisable profiles, a moderate amount of macros, DPI configuration as well as other sensor adjustments, not forgetting of course a decent amount of style and customisable LED lighting as for the most part, gamers love things with lights in.
Yet on top the actual hardware side they've also added little extras such as a high quality braided cable, gold plated USB connection, a weight calibration system and of course a soft carry pouch that is perfect for storing your mouse when traveling to LAN gaming events.
So overall it's not the best gaming mouse ever made, but it does pack enough features to beat just about anything else within this price range and that's obviously a good thing. If you're looking for a mouse that performs just as well in day to day tasks as well as it does in gaming and you are on a tighter budget, £35 is hardly going to break the bank and at the very least this is one seriously cool looking mouse.