Tt eSPORTS MEKA G Unit Mechanical Gaming Keyboard Review
---
---
---
Peter Donnell / 8 years ago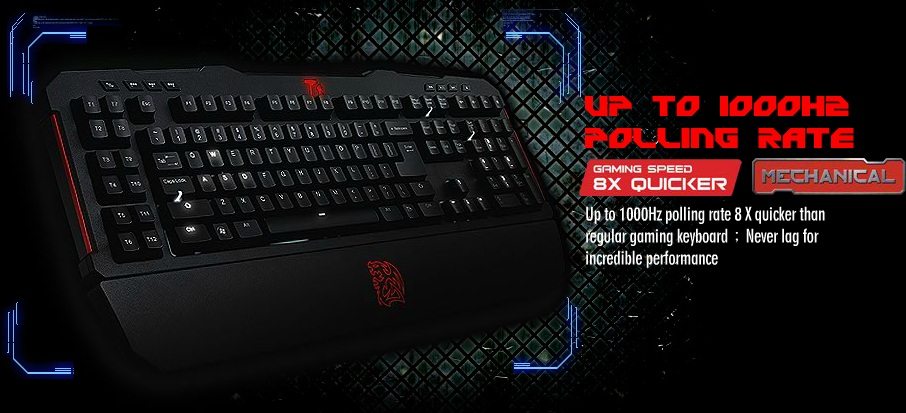 This week I've been spending my time on the MEKA G Unit, one of the latest gaming peripherals from the ever popular TteSports, the gaming branch of the PC component manufacturer Thermaltake.
Since Thermaltake launched the TteSports brand, they've both set about taking the eSports scene by storm, it's not an easy scene got get into for any manufacturer either. Given that the gamers, pro gamers, LAN gamers and anyone else involved in the sport will be wanting the best tools for the trade, they want to look good, play good and win. If the products they're using aren't up to scratch then that is something that is going to reflect in their game and something that is going to reflect to the spectators, fans and consumers who are tied up in that scene.
Fortunately for TteSports, they've been doing rather well over the years and through sponsorship of teams such as Team Infused, not to mention having strong endorsements from some of the world's top gamers on many of their gaming products. eSports isn't like Formula 1, you may never get to drive the F1 teams Ferrari, but in eSports you can (for the most part) go pick up the same peripherals and systems that your favourite player does.
The one we are looking at today is a fully mechanical keyboard, which as you may know use a single mechanical switch under each key, opposed to the large rubber switch that normally covers all keys on a membrane keyboard. While this does have many benefits such as the keys lasting longer, improved tactile response and overall quality, it does comes with a come with a few draw backs such as an increase in cost and they're often heavier (although weight isn't exactly a pro or con). The price of the G Unit is around £100 at many online retailers and that's not exactly cheap, but for a mechanical keyboard of this specification its on par with offerings from rival brands.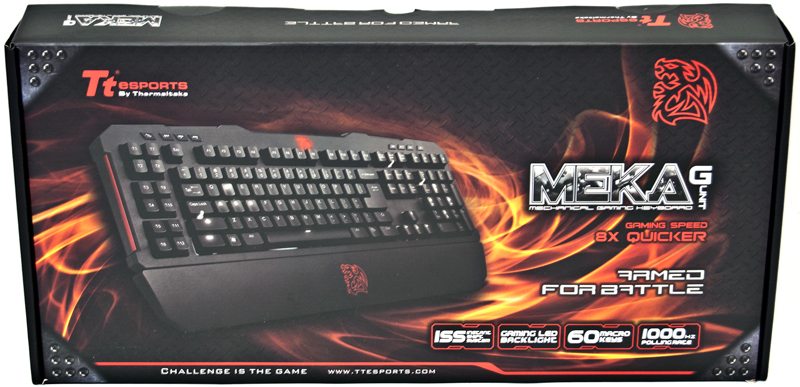 The G Unit comes stylishly packed in this colourful box and already it gives the impression of a premium product. On the box you'll find a few logos showing the major features such as backlit keys, 60 macro keys and a 1000hz polling rate.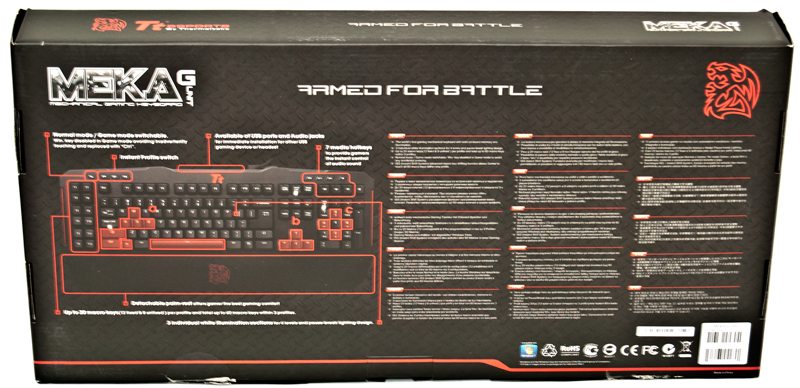 The back fo the keyboard highlights even more features such as the macro keys and multimedia keys broken down into multiple languages for different markets.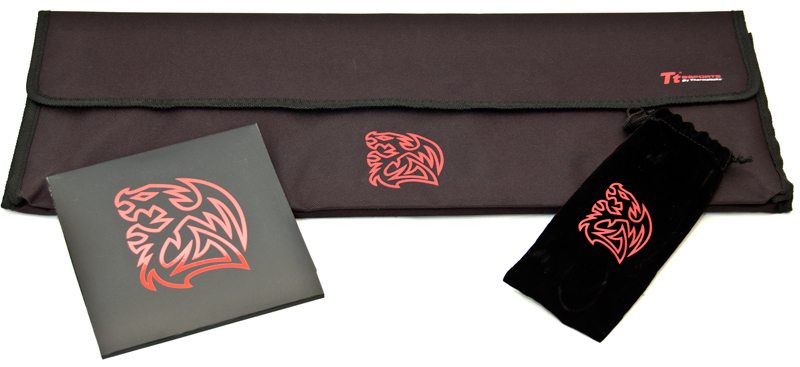 Opening the box I found (aside from the keyboard) a good quality protective bag for the keyboard and another for the cables and extras, perfect for keeping it safe and scratch free when you're transporting your peripherals to a LAN gaming event. 

The larger cardboard package (bottom left of previous picture) contained plenty more goodies too, these include the software and driver install disc, some cool stickers, installation guide and the warranty policy.

The big stuff consisted of the keyboard, the detachable wrist rest and a USB connection cable.

The cable is a really high quality braided cable that is fitted with gold-plated connections. It's completely removable from the keyboard.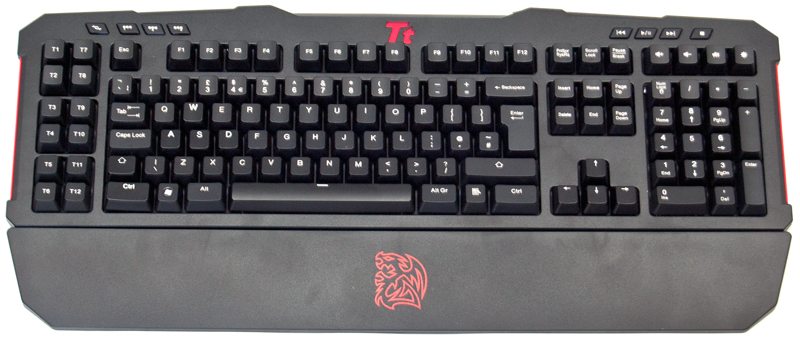 In the top left we have some mode switching keys, while the top right features 7 multimedia keys that provide next and previous track, pause / play, stop and volume controls. Down the left side we have 12 hot keys and of course for the rest we have a full size mechanical switched keyboard.

The back of the keyboard features the USB connection port, two USB out-puts that act like a USB hub, allowing you to hook up your headsets, mice or other peripherals straight from the keyboard, as well as headset and microphone ports for your headset.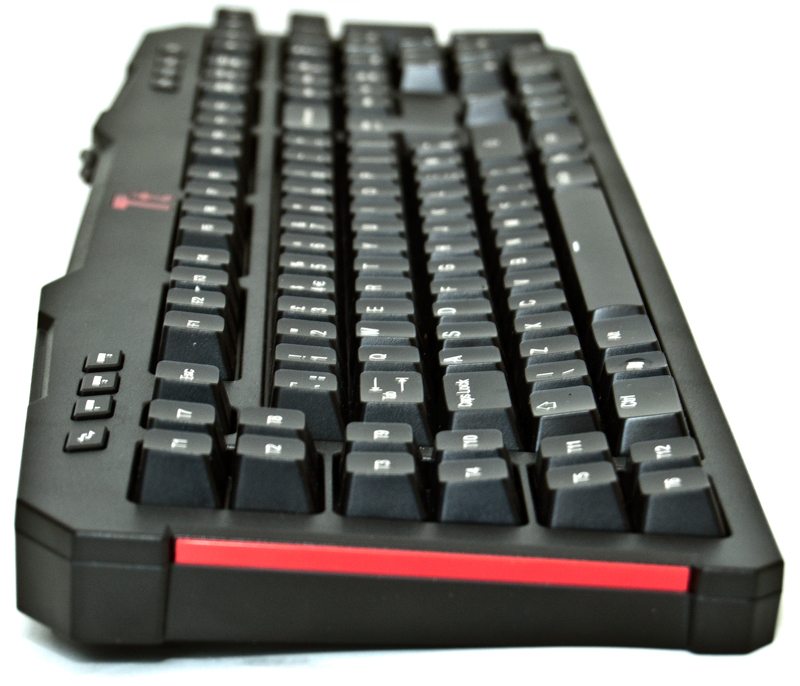 Each side of the keyboard features a tidy red strip, adding a little touch of style and colour to the edges of the keyboard.

Flip the board upside down and we find a there is a little groove for routing your cables, this should help keep things organized and out of the way. There are also two durable, extra wide plastic feet with rubber grips.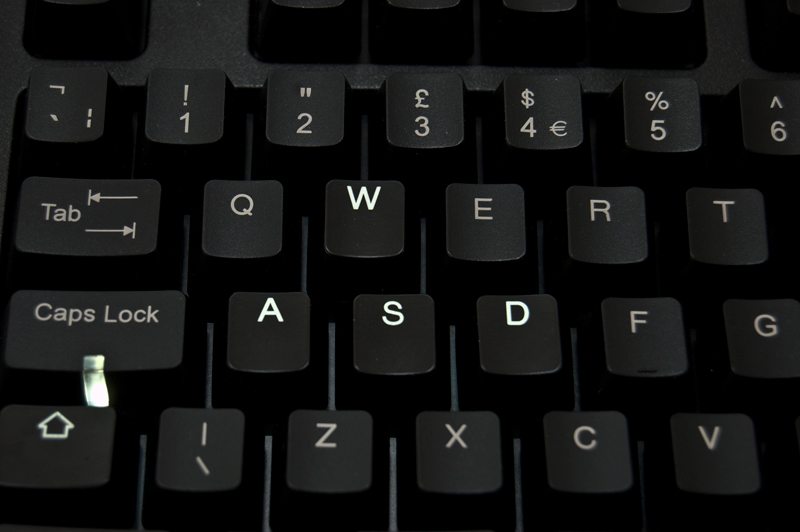 The keyboard isn't fully back-lit, but the important stuff such as the arrow keys, WASD and Caps lock feature a brightness adjustable white back light that in my opinion is much more stylish than a full backlit keyboard with bright red LEDS, it adds a subtle hint in the places you need it and it's not so much that it can distract your eyes from the game, but enough to find the important keys when you do glance down mid battle.
Setup & Installation
Setup is as simple as plug and play, with ease windows found all the basic drivers to get me up and running just like any other keyboard. Of course if you want to dive into the full feature set of your £100 gaming keyboard, you need to either install the drivers from the included CD-Rom or download them from the TteSports website.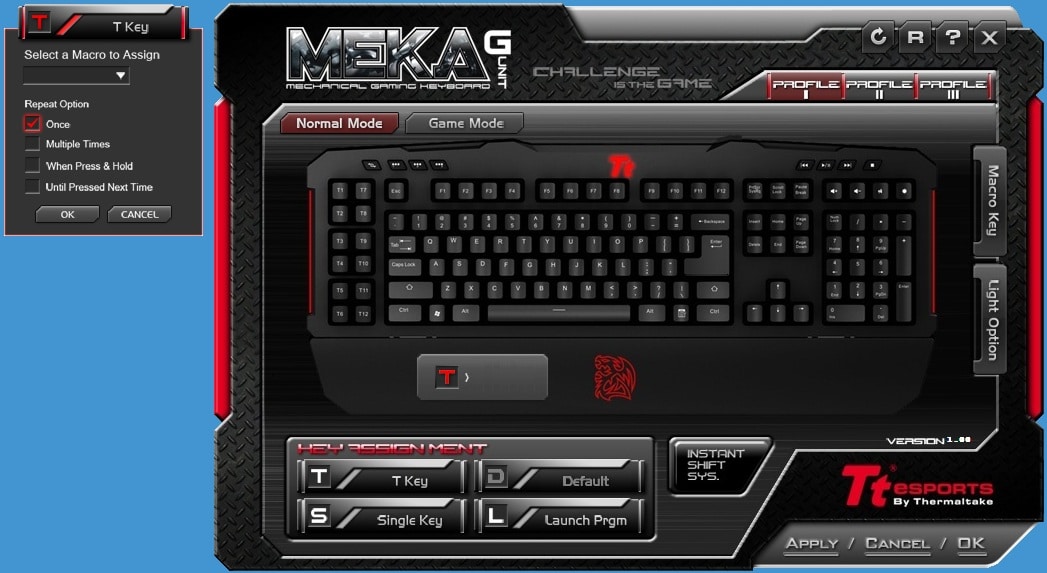 The software is pretty straight forward, breaking the keyboard into three main profiles, each of which can have their own set of hotkeys, macros and functions applied. It's very simple to understand and setup and while it doesn't contain any presets for popular games, it really doesn't take long to key them in yourself.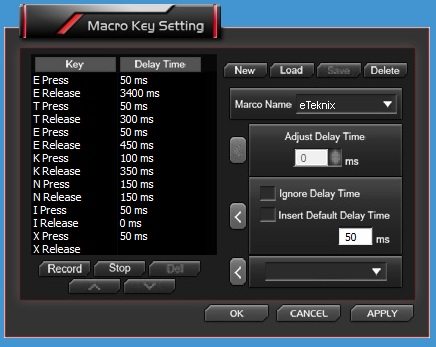 The macro function features a record function that allows you to create even more complex key combinations for your hotkeys, something that will prove popular with MMO players.
Gaming
Gaming is the main feature for this keyboard, it's what it was built to do best, and it doesn't take long to realise that TteSports have really delivered on this front. The Cherry MX Black switches are wonderful to game on, and they offer a really nice, tactile resistance when gaming, allowing for quick and precise button presses in the heat of battle. I've lost count of the amount of hours I've clocked up in Battlefield 3, Bioshock Infinite and Torchlight 2 this week, but this keyboard hasn't let me down once. The macro function isn't normally something I tend to use, but have a few setup for those more complex spells, or for me personally I made some custom multimedia keys for my music and voice chat client, saved me having to take my hand from the mouse and WASD position while gaming to take control of my audio, yes I know the keyboard has multimedia keys, but I like my ones better.
General Performance
As you can imagine, my job involves an awful lot of typing and while gaming maybe this keyboards big feature, its real beauty comes from the Cherry MX Black keys and they say that once you've typed on a mechanical keyboard you'll never want to go back to a membrane. This maybe true for many, but I personally love my current membrane keyboard, but even I can't deny that the G Unit is lush to type on and it gives you a nice balance between the typing response of a modern keyboard with an old school type writer. If you have to do a lot of typing on a daily basis, you're going to benefit greatly from this keyboard.
Another bonus I've found recently is how useful the macro keys are for applications such as Photoshop, being able to apply filters, open tools and more with one button press can be a massive time saver when you need to use them a lot, having a great typing response, macros and all round gaming performance is never a bad thing.
I really enjoyed working with this keyboard and after a week of using it's going to take me quite some time to get used to my day-to-day one, not to mention the next keyboard I review. The typing response is wonderful and its the first keyboard I've used that features Cherry MX Black keys as most manufacturers have been using the very popular Cherry MX Red switches for most of their range, but that is changing as many users have been demanding more keyboards that feature more tactile switches such as the black, green and brown switches as these require a little more force to push, give a nice feedback and in some cases a subtle click when pressed.
The Black switches do not click when pressed but one thing that is apparent is that they're louder to type on than membrane keys, they may not "click" but they do "tap" against the chassis as the key is fully pressed, this is a sound that could potentially drive the person next to you crazy if you're in a quiet room but for me personally I like the audible feedback as I'm typing.
It may not be cheap at £100 but for your money you do get very high quality key switches, a nicely integrated back lighting feature on some keys, some reliable and highly functional software, a lot of macro and multimedia keys but most importantly for me is the build quality, There isn't one bit of this keyboard that doesn't feel well put together and I don't doubt that it would last you a great many years without fault. Add to the features and build quality that the keyboard comes with a protective pouch, durable braided cable and a little cool factor from being from a popular eSports gaming peripheral brand and you've got your self a complete package here. I'm more than happy to award this with our Editors Choice Award, sure it maybe a gaming keyboard, but it delivers so much more.