TteSports Shock Pro RGB Gaming Headset Review
---
---
---
Peter Donnell / 5 years ago
---
TteSports Shock Pro RGB
There are so many gaming headsets on the market, it can often be tricky to choose the right one for you. However, promise plenty of features at an affordable price, the latest headset from TteSports could make your decision much easier. The new TteSports Shock Pro RGB costs little under £40, making it very kind to your wallet, but what do you get for your investment?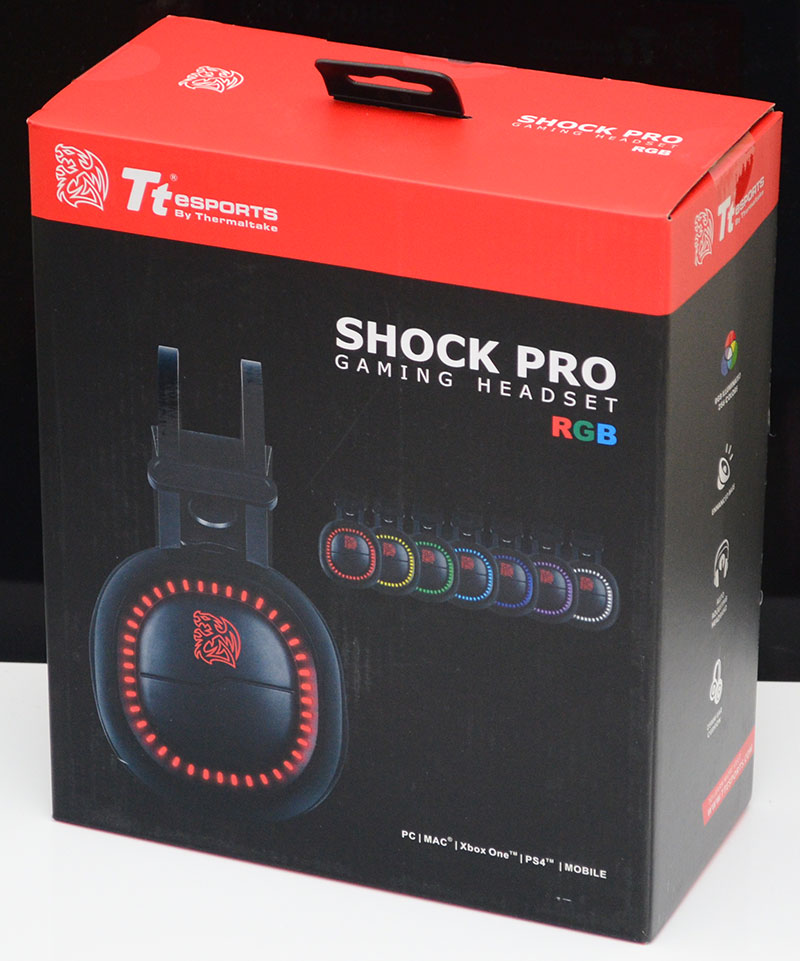 Features
Equipped with powerful 40mm drivers, promising powerful and clear audio, it should sound great for music and gaming. However, if you like to be seen and heard, you'll be happy to see a fold-away microphone, multi-format support for your consoles, PC, mobile devices, etc, and 256 colour LED lighting with effects. Overall, not bad for this price range, and possibly one of the most competitively equipped headsets under £50. Of course, we've got one big question to ask "is it any good?"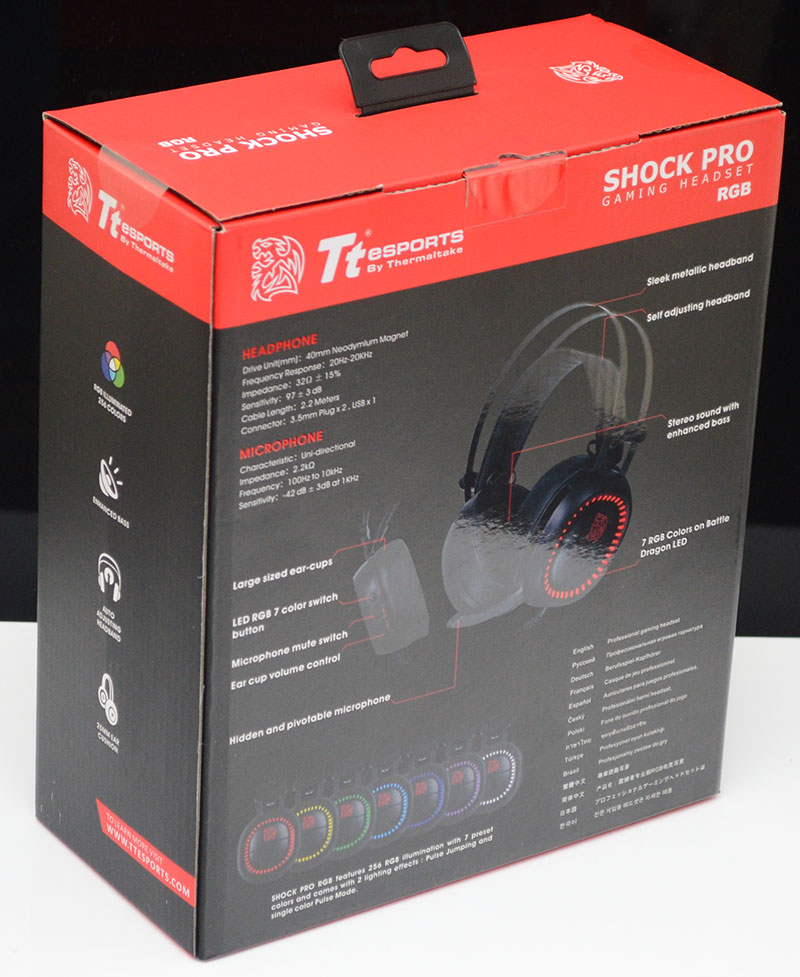 What TteSports Had to Say
The SHOCK PRO RGB gaming headset comes in a sleek lightweight minimalistic design that features stunning sound and comfort for long gaming sessions. The design features include: a 40mm neodymium driver for rich audio clarity, 256 color illumination with 7 preset colors and 2 lighting effect modes: pulse jumping and single color pulse mode, auto-adjusting headband design, retractable microphone, built-in physical controls for easy access to volume, microphone and lighting controls, and thick ear cushion construction for optimal ergonomic comfort.
Headset Specifications

Microphone Specifications

What's in the Box
In the box, you'll find all the usual documentation, as well as a handy converter cable. The cable allows you to use the headset on 4-pole 3.5mm jacks, like those found on mobile devices and console controllers.