Tt eSPORTS Ventus X Laser Gaming Mouse Review
---
---
---
Peter Donnell / 8 years ago
Introduction
---
TteSports are back on eTeknix once again, this time with their latest gaming mouse, the rather unique looking Ventus X. The Ventus is tuned for gaming performance and comes with a bunch of funky features that will help you dominate in the digital battlefield of choice, but we'll get to taking a closer look at those in a few moments.
VENTUS X – Gaming Mouse – The new generation from Tt eSPORTS's VENTUS gaming mouse, providing enhanced modern technology and classic design that fits all gamers and bring style to gaming. The new VENTUS X was designed with a new coating that gives full comfort while in gameplay. The VENTUS X also brings about a new ergonomically tuned right handed laser gaming mouse to the VENTUS family, that will appeal to gamers who're fans of some classic legacy styled mouse shapes and brings the new tech to them.
The Ventus X comes equipped with all the features you would expect, such as a high-quality laser sensor, a good selection of switches, macro functions and more. It also benefits from customisable weight tuning and LED lighting effects.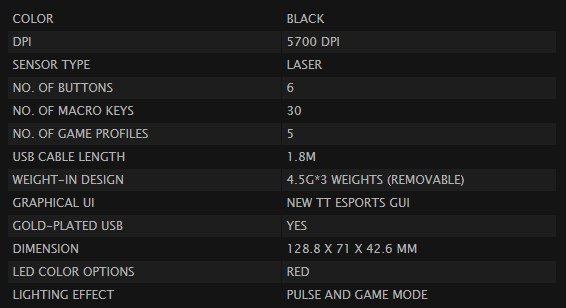 The box covers all the basics, such as the 5700 DPI sensor, the new and improved surface coating, 128KB internal memory and the air cooling ventilation.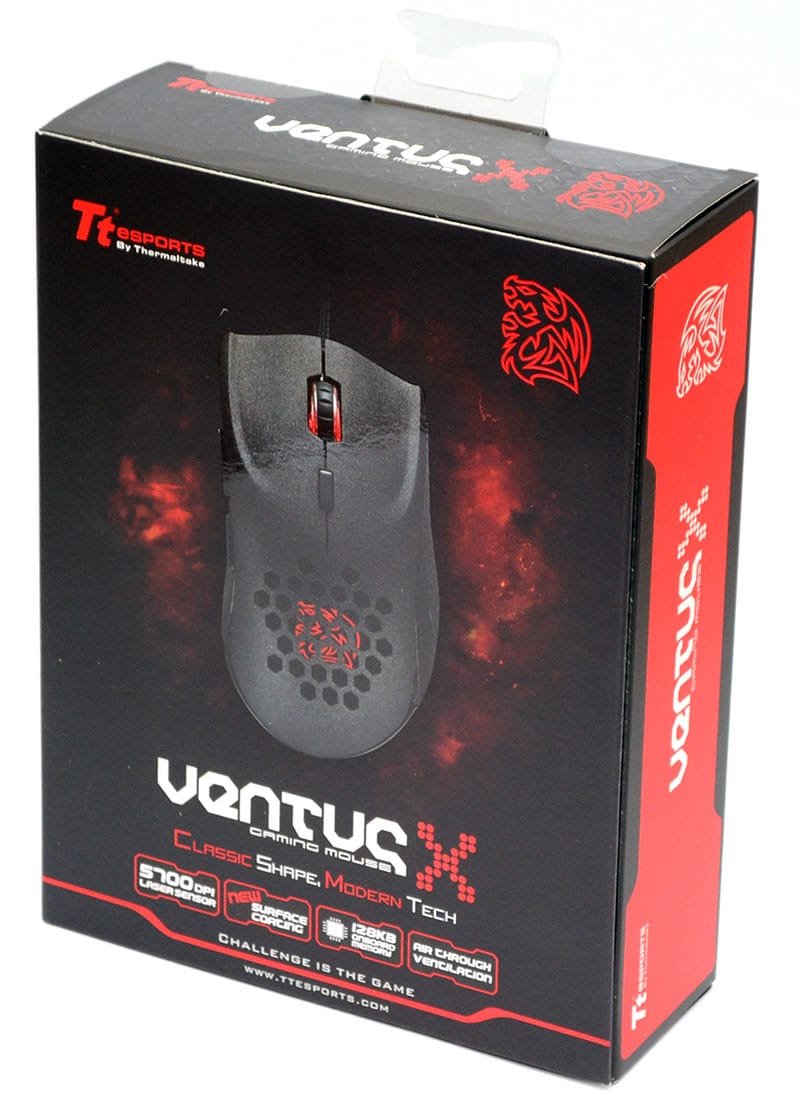 In the box, you'll find a protective pouch, some documents and the Ventus X mouse.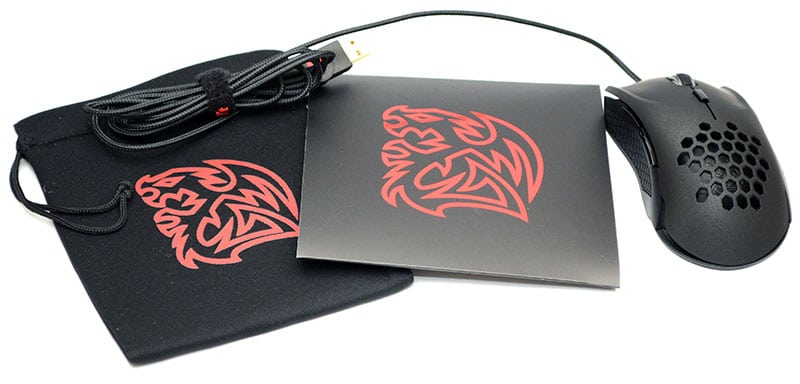 The Ventus comes hard-wired with a high-quality braided cable and a custom USB jack with gold-plated connector.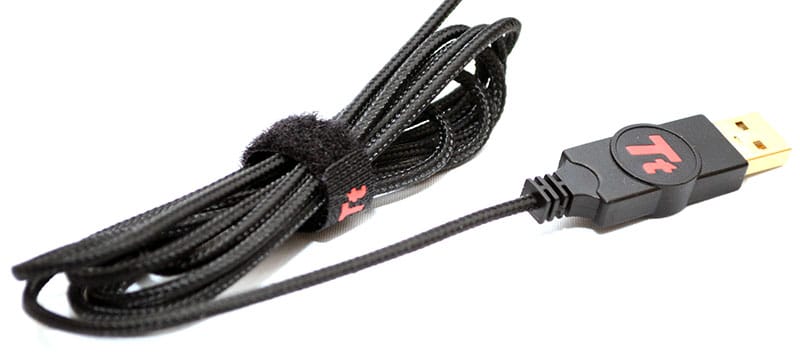 The mouse has been given a new coating compared with previous models. The new one looks gorgeous, it's basically something between a glossy and a matte finish, but its hard-wearing grip surface certainly looks and feel fantastic. To further enhance your grip, the left side of the mouse has a rubberized thumb rest, so there's little chance of you losing your grip in the heat of battle.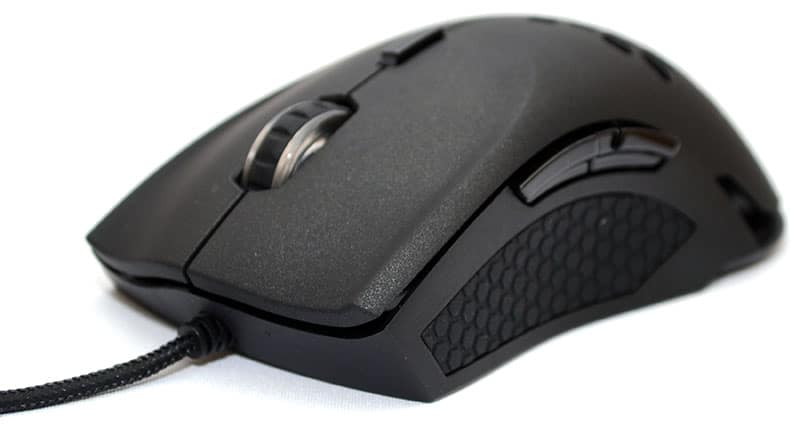 There's two switches down the left side of the mouse, pretty standard stuff, but they're obviously pretty essential for most games and day-to-day desktop navigation.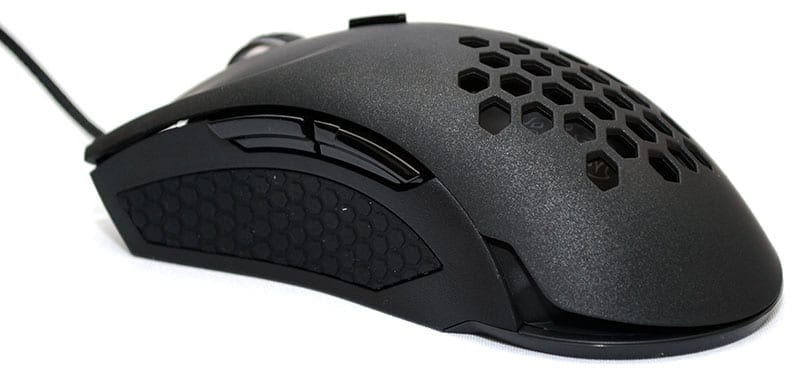 There's not extra switches on the right, but there's another rubber grip on the swollen ergonomic side panel. The mouse looks a little wider than most, but it feels comfortable and nimble in both palm rest and finger-tip play-styles.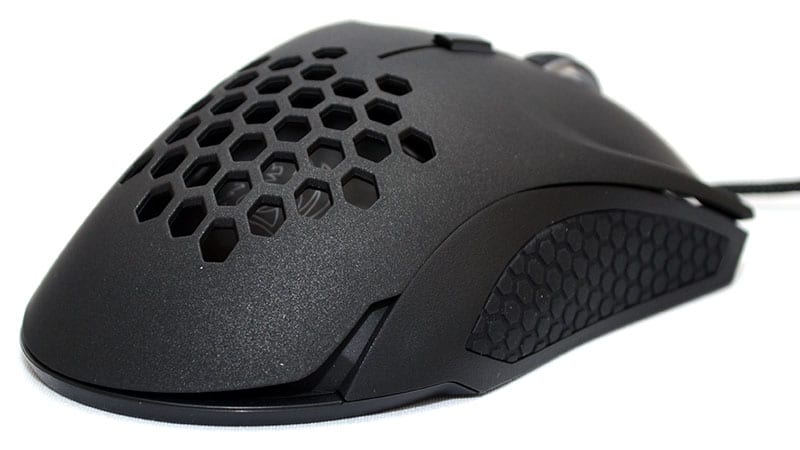 The left and right mouse buttons have a deep recess and a ridge on their outer edge. This shape helps your fingers find a comfortable resting position and should help prevent your fingers slipping from the mouse.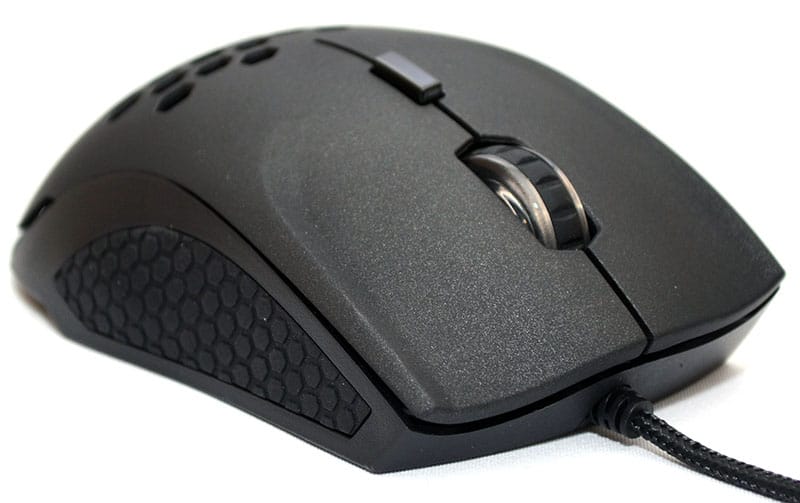 There's a good quality scroll wheel recessed into the mouse, with a thick and soft rubber grip coating for added control. Behind the scroll wheel, there's a DPI toggle switch; I'd have liked to see full DPI up/down buttons, but this is still a welcome feature.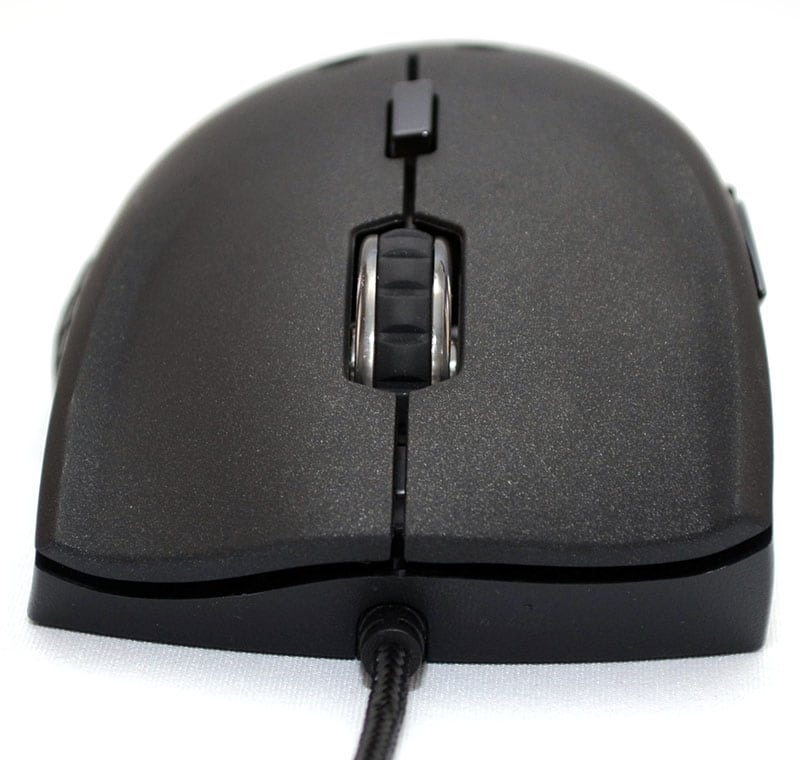 One unique aspect of this mouse is the ventilated rear section. It's not much, but it'll allow a little extra airflow to the palm of your hand; a welcome feature for anyone who suffers from sweaty hands while gaming.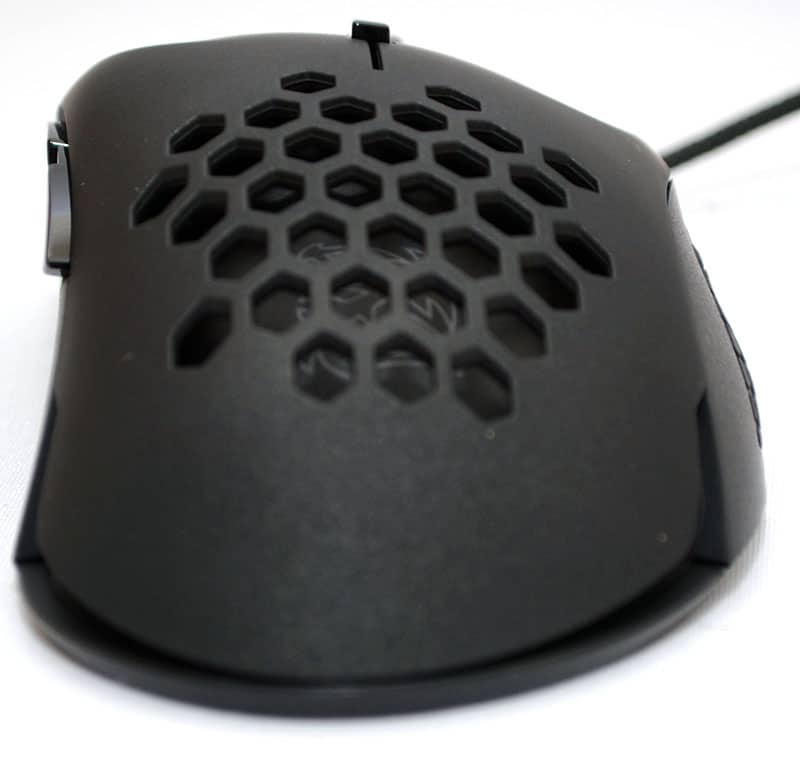 Hidden behind the ventilation is a Tt Dragon logo, which lights up when the mouse is plugged in.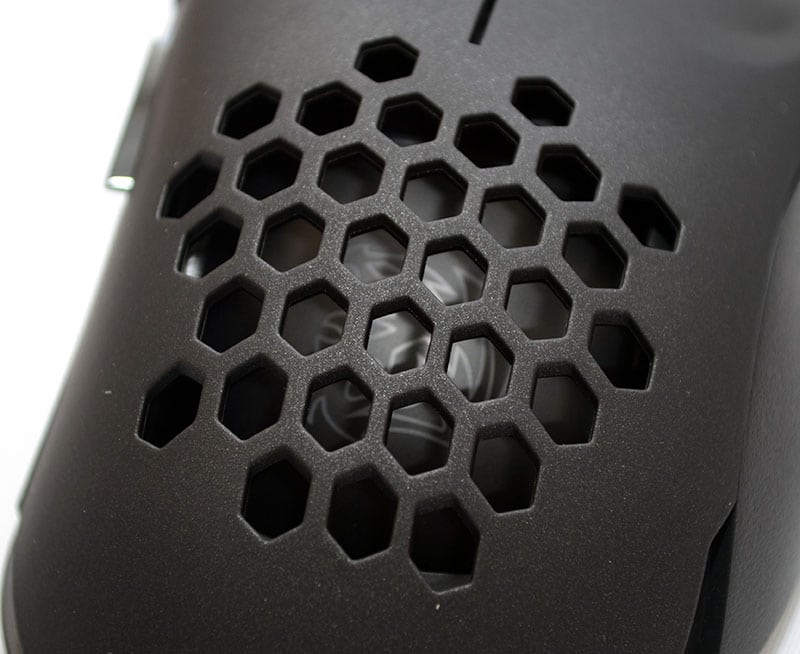 There are three huge slipmats on the base of the mouse, giving it exceptional glide on your favourite gaming surface; be that a hard or soft mat.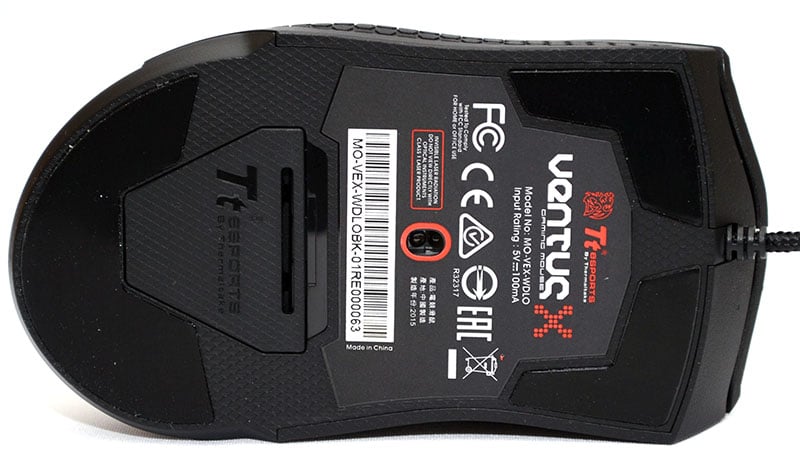 Tucked away behind the flip-off panel, you'll find 3 x 4.5g weights, allowing you to better calibrate the feel and the glide of the mouse to suit your preference.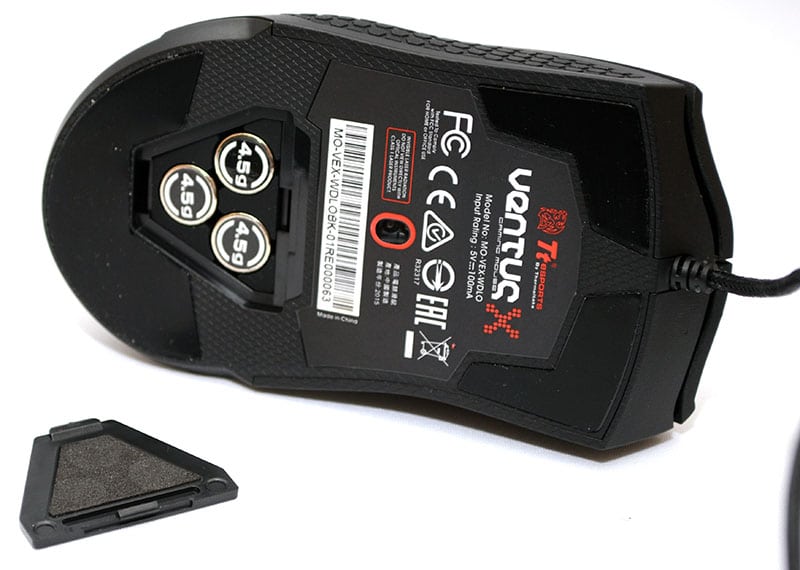 The included carry pouch is great too, especially if you want to keep it free from scratches when you throw it in your bag to take to a LAN party.