Turtle Beach Ear Force Recon 200 Amplified Headset Review
---
---
---
Peter Donnell / 3 years ago
---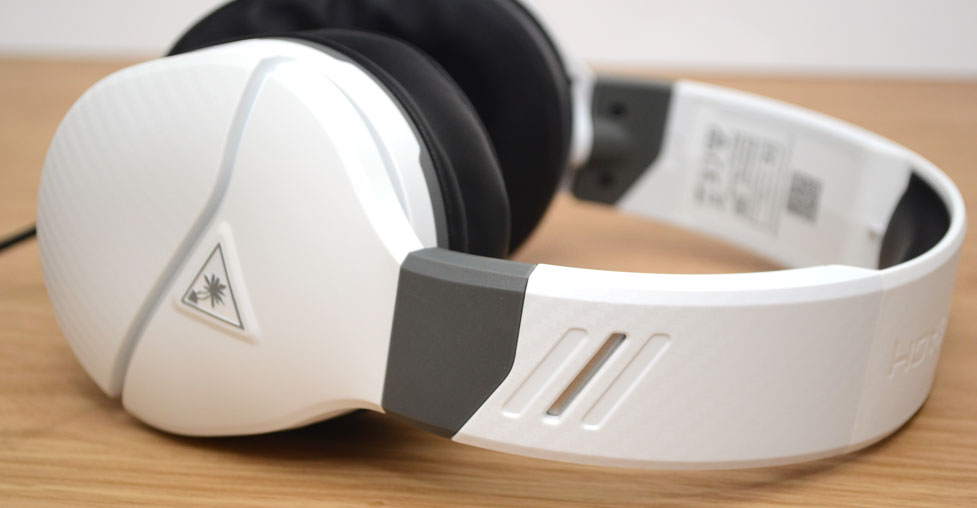 Turtle Beach Ear Force Recon 200
Turtle Beach is easily one of the most recognisable brands in the gaming peripheral market. Over the years, they've built up one of the largest catalogues of PC and console headsets Furthermore, their history now spans decades of gaming and a couple of generations of gamers growing up with their brand. I'm sure I'm not the only one here who has owned at least one of their headsets over the years. While I am personally a big fan and also a user of their premium headsets, such as the Elite Pro, not everyone has £250 to spend on a new gaming headset.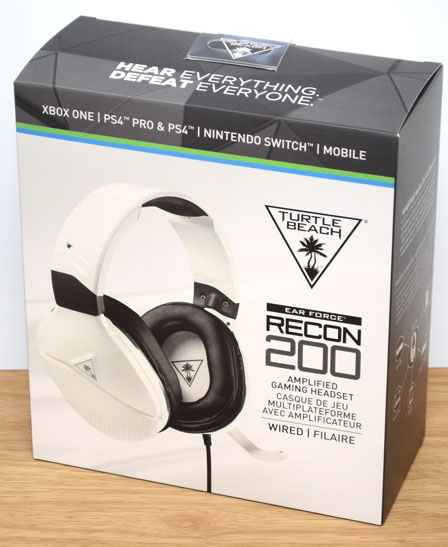 Louder is Better
The Recon series has long been one of my favourites, especially when it comes to products I review, but also personally. They're far from the most expensive in the Turtle Beach range, but they're easily some of the most versatile and exciting products Turtle Beach produces. As Turtle Beach themselves say "Louder is Better!" and that's exactly what the Recon 200 offers. This headset comes with a built-in battery, which allows it to power it's built-in amplifier, as well as deliver support for Xbox One, PlayStation 4, PlayStation Pro, Nintendo Switch, and Mobile devices. Oh, and even PC, because everything works with PC.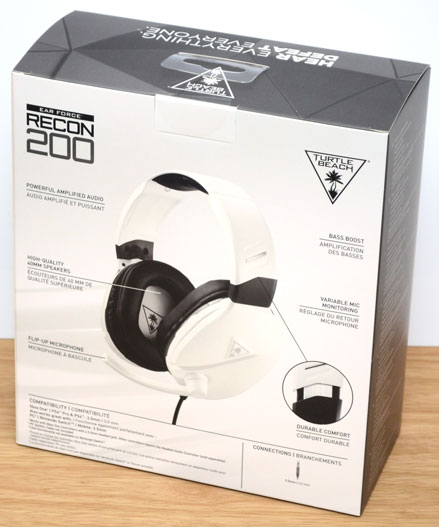 Affordable!
At around £50, it is easy to see why this headset is going to appeal to a lot of people. It's not overly expensive, and it promises to work with multiple devices, meaning you only need one headset for all your gaming and mobile gaming needs. The specifications are not exactly lacking either, as it's powered by their is iconic 40mm drivers, delivering their well-known signature sound. They're also incredibly lightweight, feature a metal reinforced headband, leather-wrapped memory foam cushions, a built-in microphone, and much more.
Features
Audio Connection
Xbox One, PS4™ Pro & PS4™, Nintendo Switch™, PC, Mobile Devices: 3.5mm
Speaker Frequency Response
Speaker Size
40mm with Neodymium Magnets
Onboard Controls
Master Volume Wheel, Variable Mic Monitoring Wheel, and Xbox One/PS4™ platform switch
Microphone
Fixed Omni-Directional Flip-to-Mute Microphone
Headband Material
Synthetic Leather with Foam Cushioning
Ear Cushion
Over-Ear, Synthetic Leather with Memory Foam Cushioning
Specifications
For in-depth specifications, please visit the official Turtle Beach product page here.
What Turtle Beach Had to Say
"Louder is better! Immerse yourself in your games with the Recon 200's powerful amplified audio with Bass Boost. Whether you play on Xbox One or PS4™, the Turtle Beach® Recon 200 gaming headset delivers high-quality game sound and crystal-clear chat through its superior 40mm speakers and high-sensitivity flip-to-mute mic. Additionally, the Recon 200's lightweight design, metal-reinforced headband, and synthetic leather-wrapped memory foam cushions provide added durability and unmatched comfort. The Recon 200 has a rechargeable battery that delivers over 12-hours of gaming per use, and features onboard controls for Master Volume, Variable Mic Monitoring so you can hear and adjust the volume of your voice inside the headset to avoid shouting at other players, and for selecting between Xbox One and PS4™." – Turtle Beach
Product Trailer
What's in the Box?
There isn't a lot included in the box, but it is everything you need. Obviously, you get the Recon 200 gaming headset, as well as a micro USB charging cable, a quick start guide, and a Turtle Beach sticker should you have a need for it. Now, let's dive in and take a closer look at what's on offer.