Turtle Beach Elite 800X Headset Review
---
---
---
Peter Donnell / 8 years ago
Introduction
---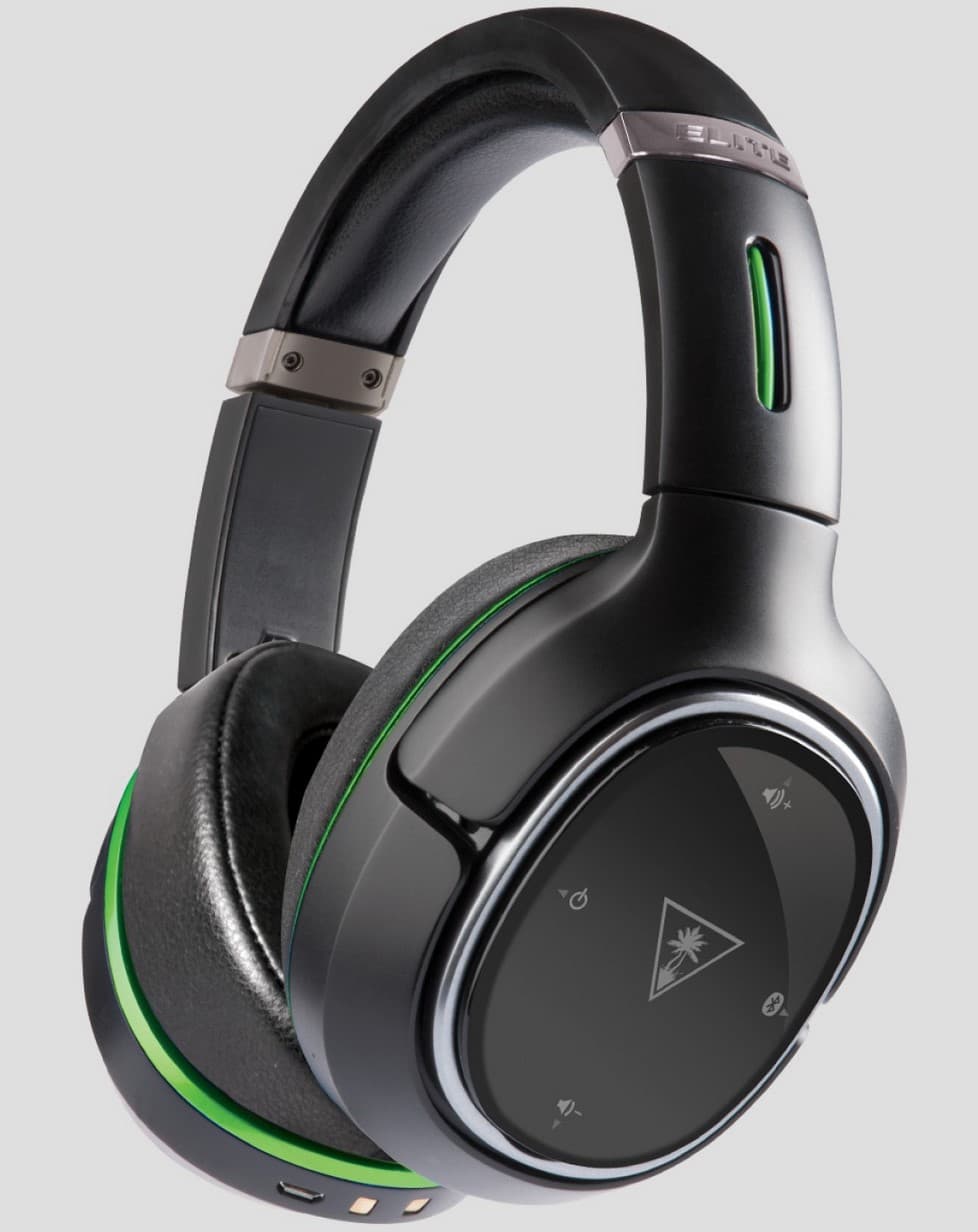 Turtle Beach is one of the most instantly recognisable brands in the gaming market. They've continued to produce award-winning high-end products year after year, even landing some of the best budget friendly models in the PC and console gaming sectors. Today though, we're looking higher up the range, right at the very top in fact, with their new flagship Xbox One gaming headset, the Elite 800X.
"Welcome to the future of gaming audio with Turtle Beach Elite. Powerful sound, abundant comfort and dynamic function combine to exceed your wildest expectations with the Turtle Beach Elite 800X. Uncompromising, the Elite 800X is the ultimate in completely wireless Xbox One noise cancelling, surround sound gaming audio with DTS Headphone:X 7.1 Channel Surround Sound and DTS Surround Sound modes that further enhance your games, music and movies. The long-lasting rechargeable battery provides up to 10 hours of use while Bluetooth keeps you connected with your mobile devices."
Features? This headset has them, it has a lot of them! It features high-end wireless technology, a magnetic charging dock, Bluetooth connectivity, chat boost, superhuman hearing, the latest DTS Headphone:X 7.1 surround sound processing and a whole lot more. At least on paper, this headset promises to deliver a lot, so let's get right to it, take a closer look and put this extensive feature set to the test!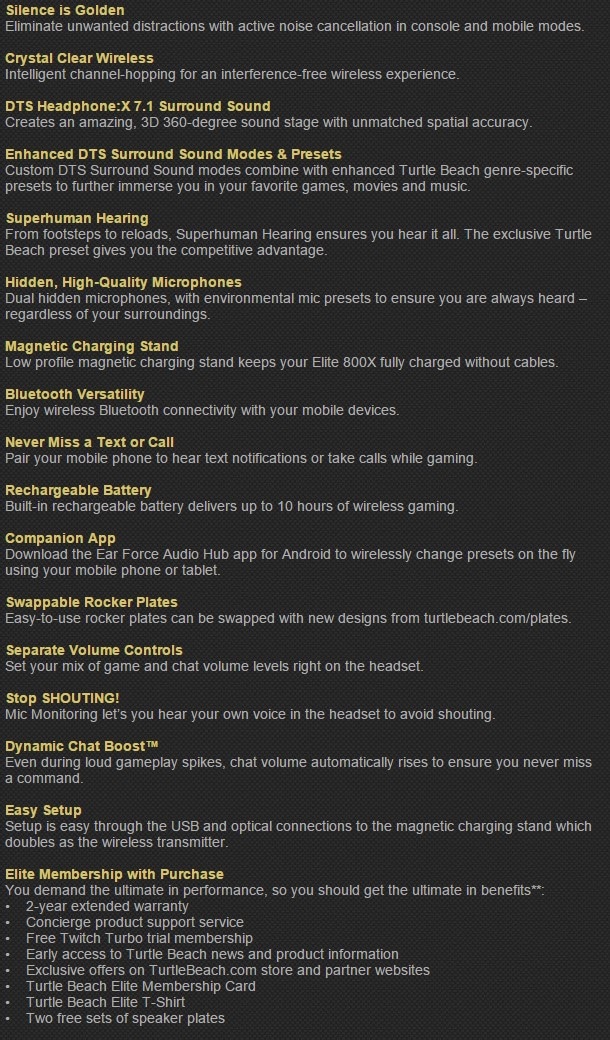 The box features a nice image of the headset and dock on the front, as well as a quick rundown of the major features.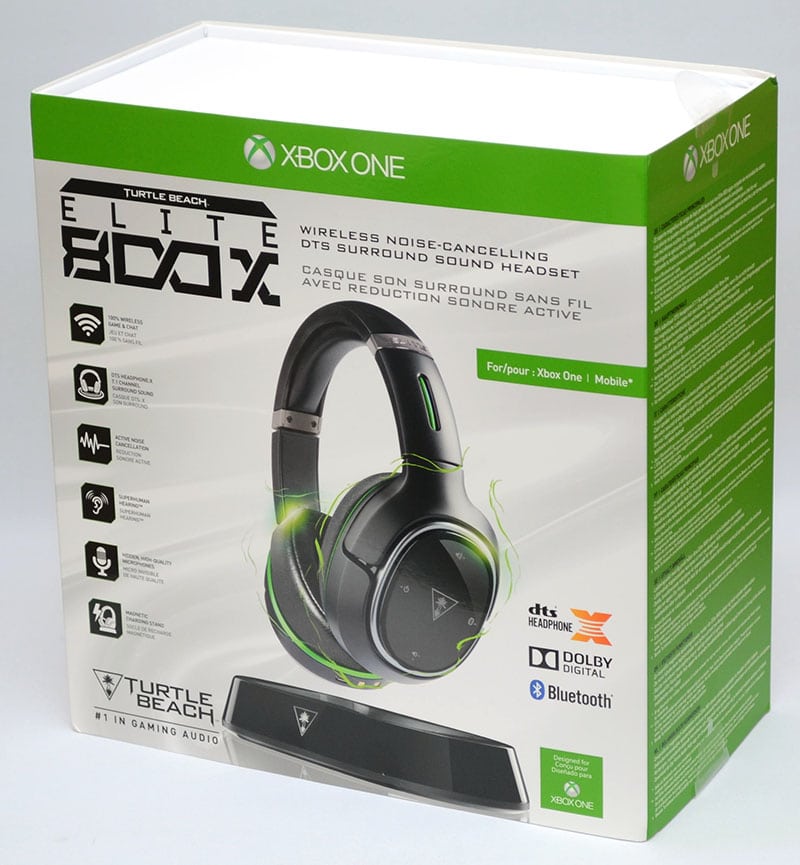 One cool feature, detailed a little on the back of the box, is the accompanying Android app, which allows you to tweak profile settings on the fly while you're gaming.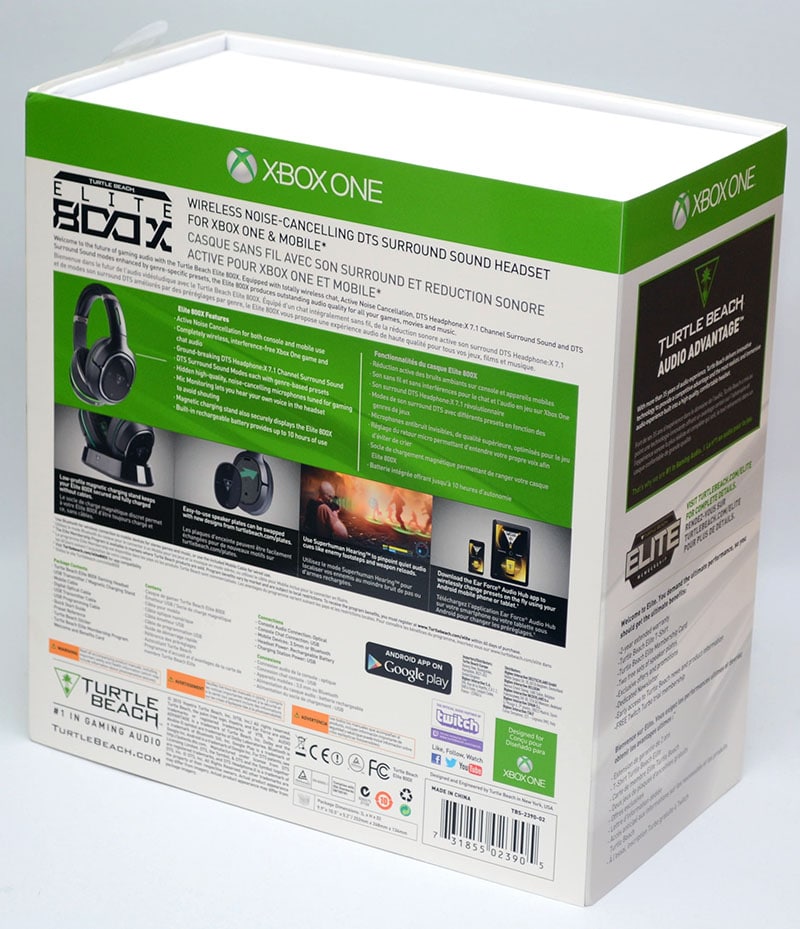 All the cables you will need are included in the box. This includes USB charging cables, a Toslink optical cable and 4-pole 3.5mm cable for mobile use.

The charging base is nicely designed so that you can drop the headset into place with no faffing about; strong magnets snap the headset into the base and only the charging pins.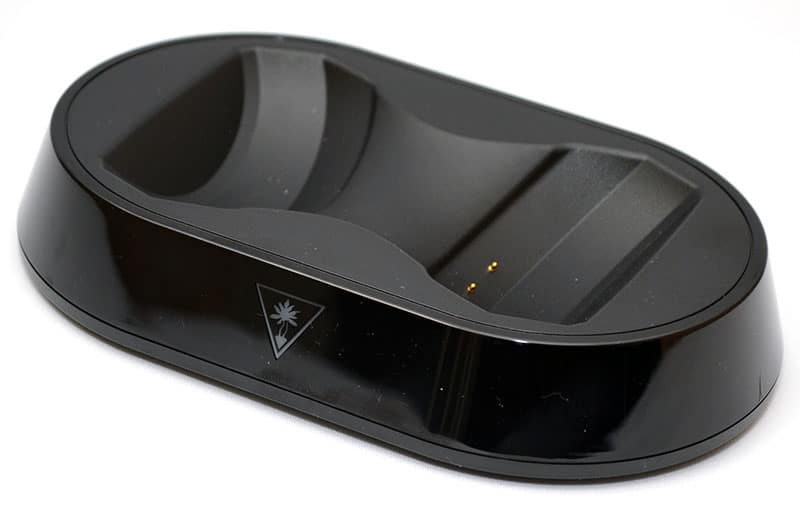 There's a light-up Turtle Beach logo and round the back you'll find optical passthrough ports, USB (for power) and a pairing button; nice and simple.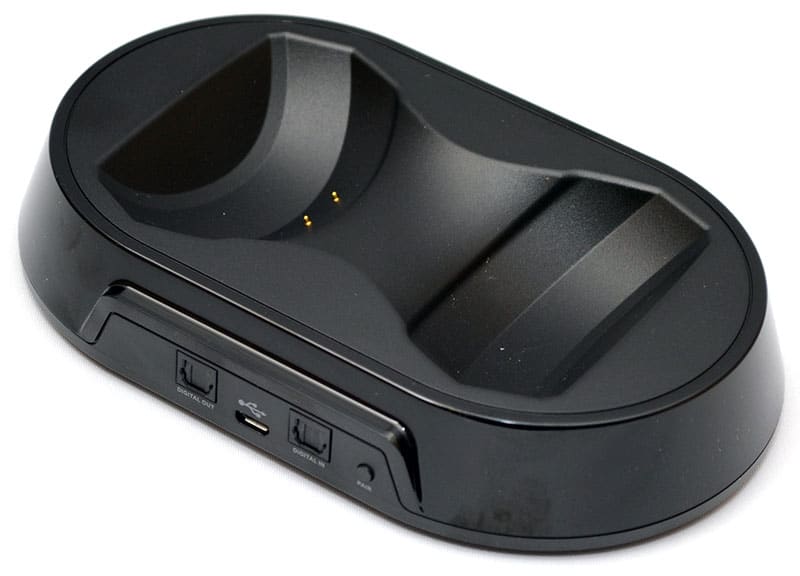 You wouldn't want you expensive headset sliding around, so you'll find four grippy rubber feet on the charging unit; these keep it planted firmly on any smooth surface.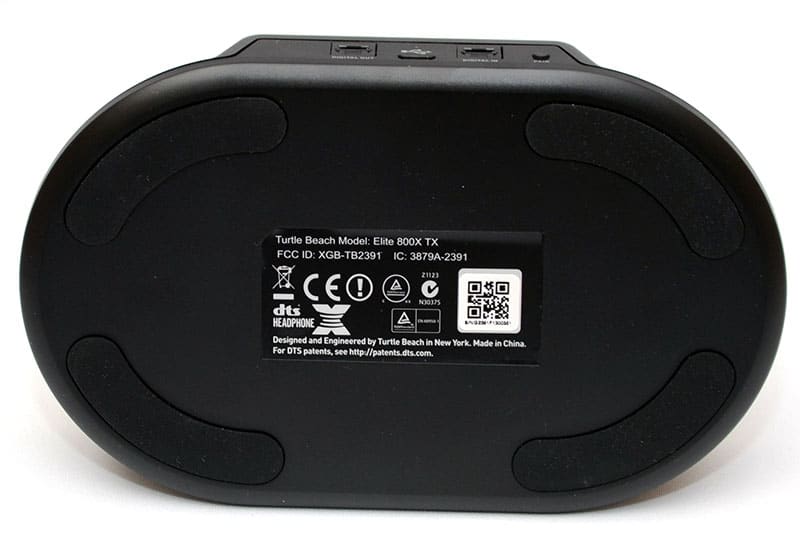 The headset is really nicely designed. It's obviously a gaming headset and the green trim does give it a little flair, but the matte finish plastics help keep it a little understated at the same time. There a rocker panel on the side of each ear cup, moving them in one of the four available directions give you access to major settings such as preset, volume and mute controls, power, Bluetooth, etc.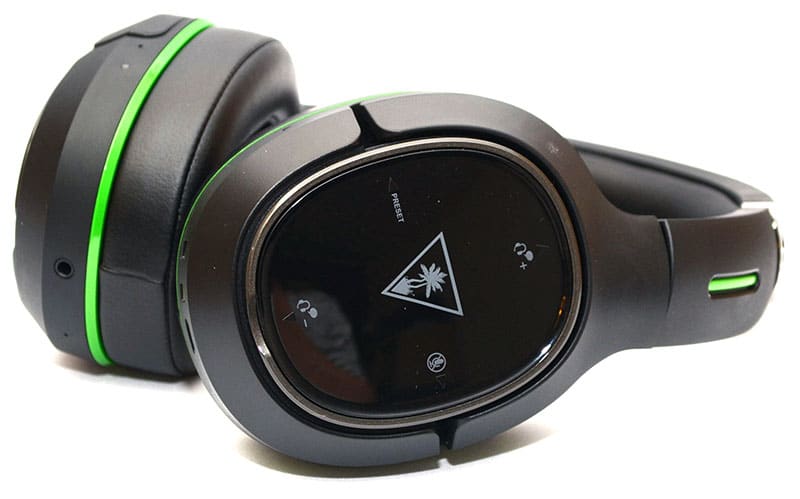 The headband is thick, light and durable, which is always a good thing. There a nice chrome finish on the side with the "ELITE" branding.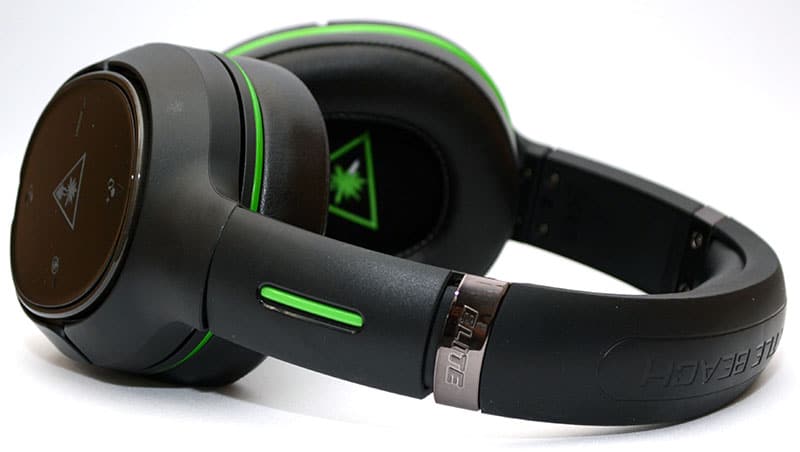 A subtle "Turtle Beach" logo on the top of the headband.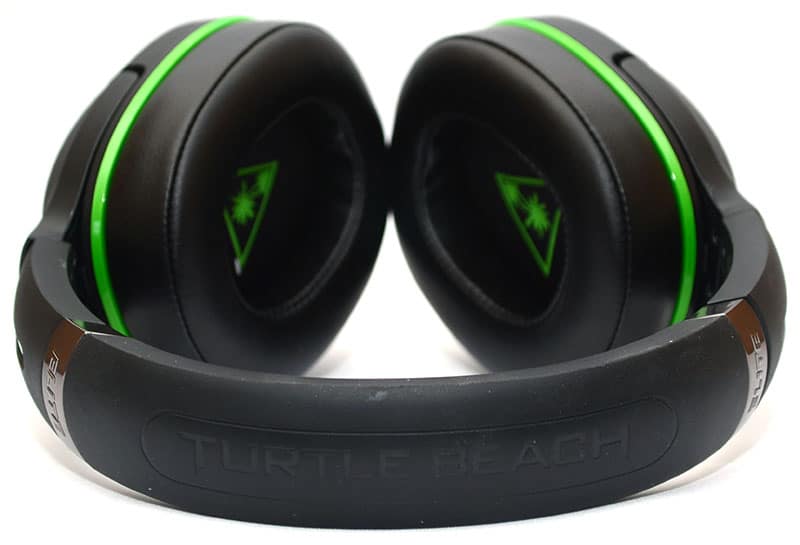 Each ear cup can be rotated inwards and comes mounted on a pivot, this will help provide a comfortable fit over your ears and help block out unwanted noise.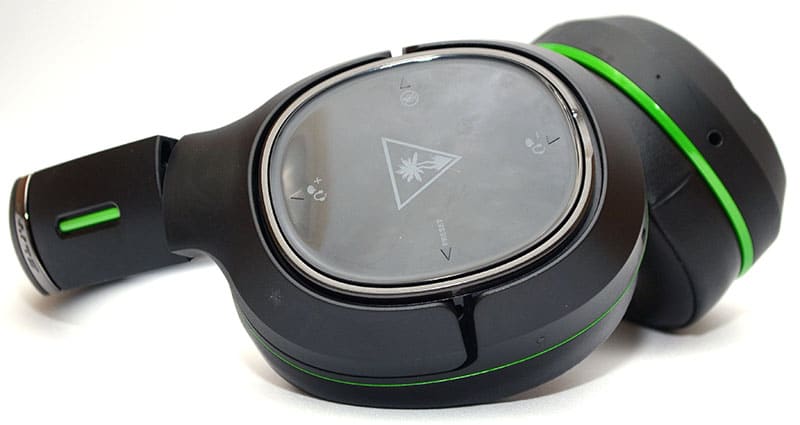 Folding the drivers right around will give the headset a more comfortable resting position when you're wearing it around your neck; perfect for those between game breaks.

There's a thick and soft leather padding on each ear cup, as well as a soft fabric backing over the drivers. It looks great, the stitching looks neat and tidy and you really couldn't ask for much better here.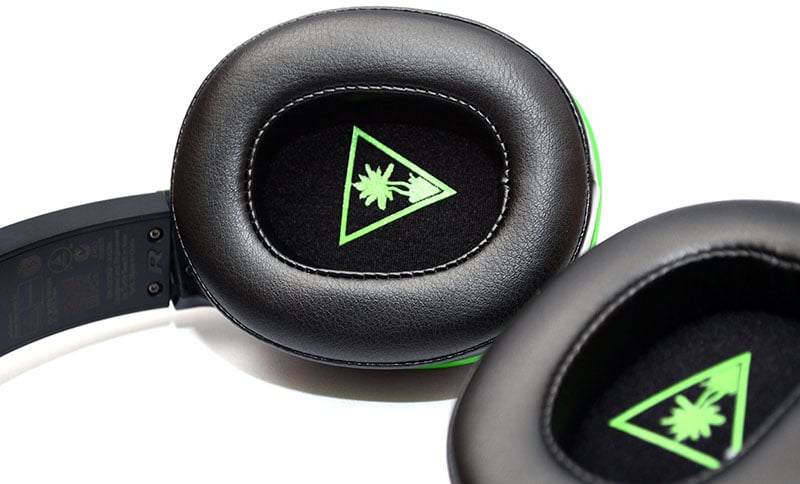 The headband has a slider on each side, allowing you to tailor the fit to your own head. The slider is pretty durable too and locks firmly into place at each step.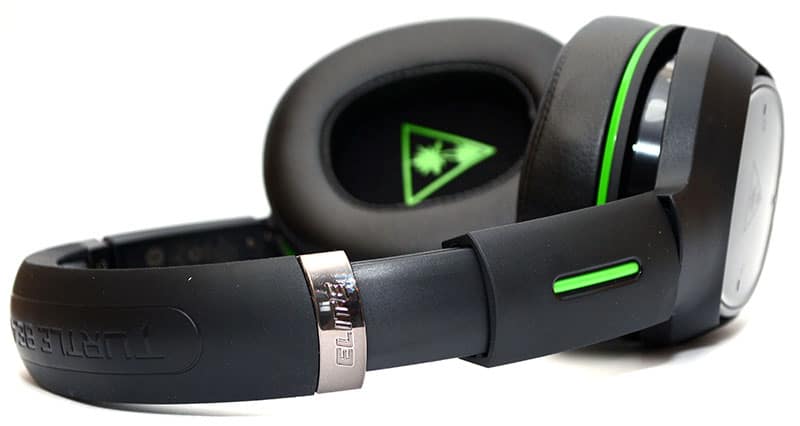 Don't like the design of the rocker panels? You can pull them off easily enough. You can buy custom panels from Turtle Beach, or if you're feeling adventurous, you could always get out your spray paints and customise it yourself.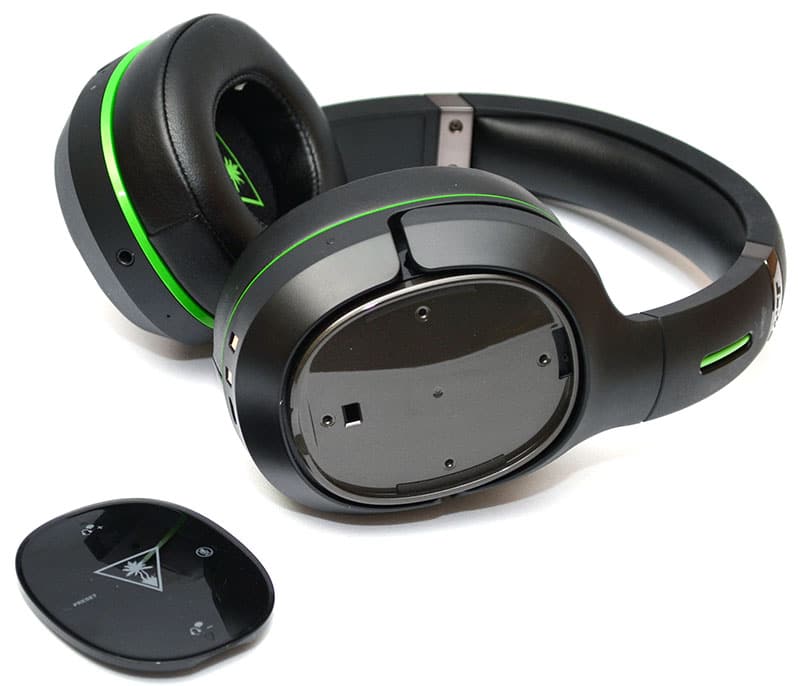 As I said before, the headset simply snaps into the dock thanks to some built-in magnets. This means you've got somewhere to store your headset, this means it is less likely to get scratched, with the added bonus that it'll be charging while stored and it's also a great way of showing it off.