Turtle Beach Elite Pro Wired PC Gaming Headset Review
---
---
---
Peter Donnell / 4 years ago
A Closer Look and Performance
---
The first thing you'll notice about this headset is the size, it's pretty huge. What's really surprising, however, is that it's not as heavy as it looks. The bulk of the size comes as a by-product of making this headset as comfortable as possible. The ear cups are absolutely massive, ensuring a complete around the ear fit, and providing you with a huge, and I mean a HUGE amount of ear cup padding.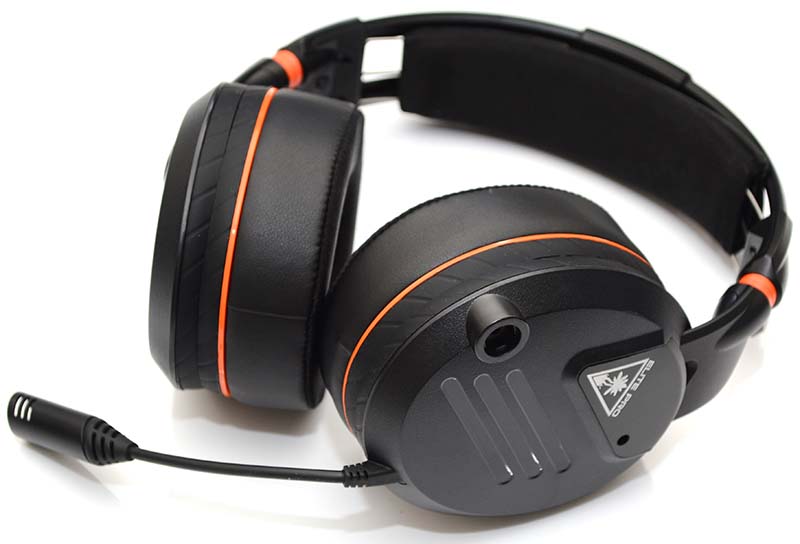 Not only is the padding about an inch deep and super soft, it's also has a large surface area that makes contact with your head. This helps distribute the weight easier for a comfortable fit, even after hours of use. Most importantly, the leather sides will help block out ambient noise, but there's a soft material finish on the front. This soft material is a lot more comfortable and gives you the best of both worlds. The noise dampening of leather, and the comfort and non-sweaty qualities of soft fabric.
Ergonomics
Adjustments are a big deal for this head. The drivers can be folded inwards, helping you get a nice fit over your ears. Of course, you can also fold them completely flat, making the headset easier to wear around your neck between uses.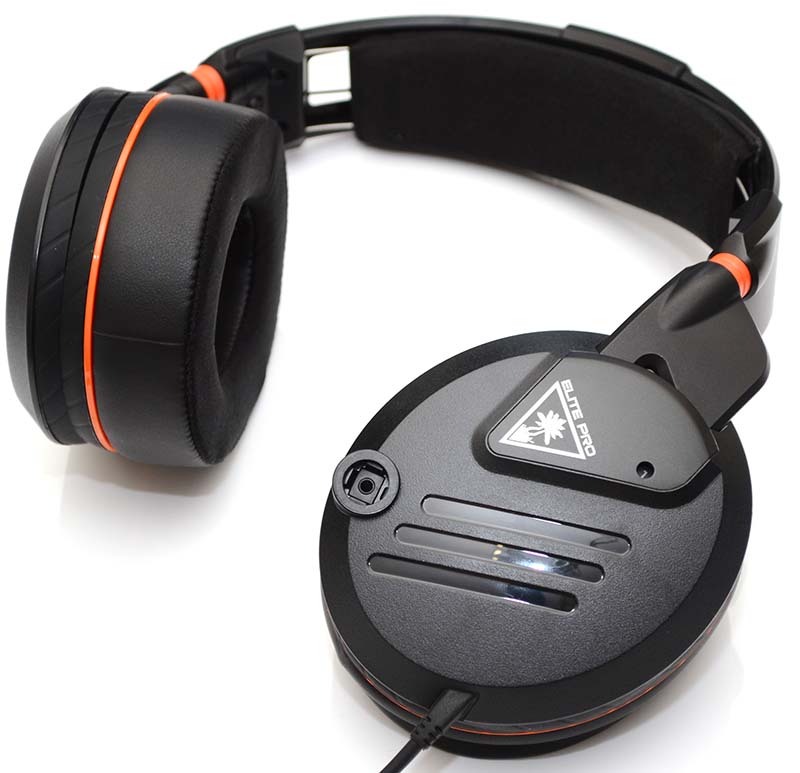 Do You Wear Glasses?
There's a tension slider built into the inner headband. This adjustment helps the headset fit more comfortably on different head shapes. However, it can also help relieve some pressure on the top part of the ear cup, which is fantastic if you're a gamer who wears glasses; can't stress enough how big of a deal this feature is for many gamers!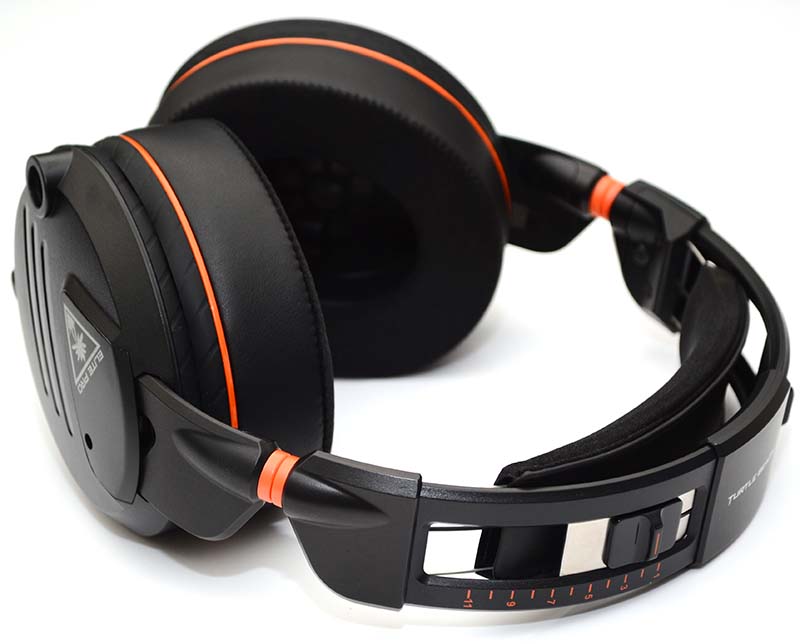 The headband its self is very nicely padded too. The most important feature of it is just how wide it is, which will help further distribute the weight of the headset.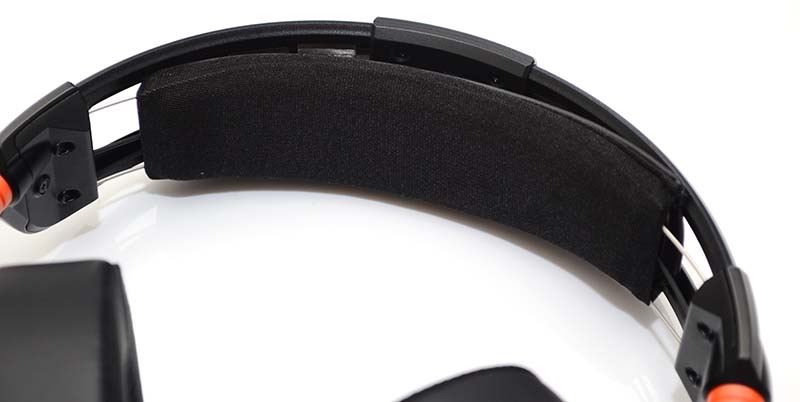 Connectivity
There are a few options with this headset, but there's one thing I'm not especially happy about too. The headset is hard-wired with a short connector cable. This uses a durable but proprietary connector that could be a nuisance to replace without going directly to Turtle Beach.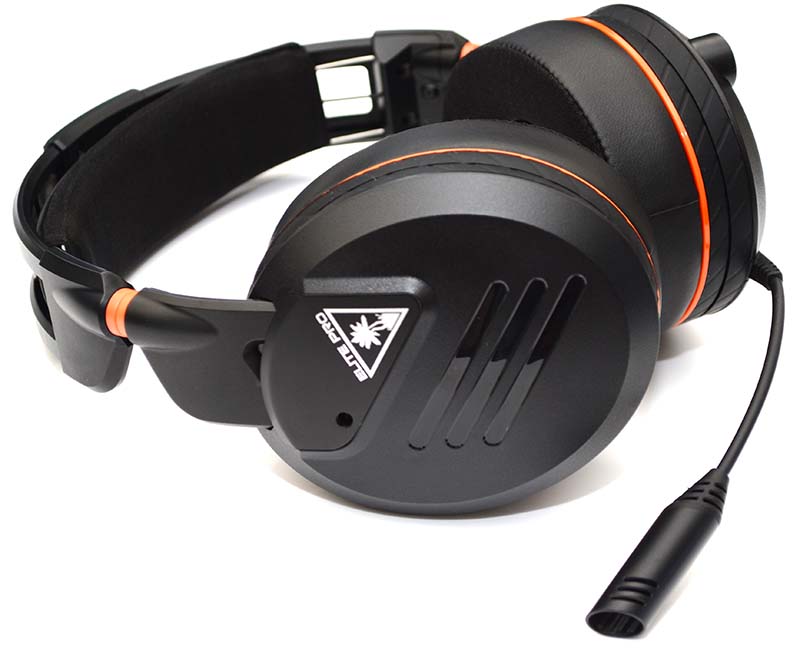 There are two cables included in the box, a 3.5m m 4-pole that's perfect for consoles, mobile devices, etc. There's also a USB cable with a built-in audio amplifier, this will give you the best performance from the headset, and it's plug and play ready. You simply take the cable you want and put it into the break off connector on the headset.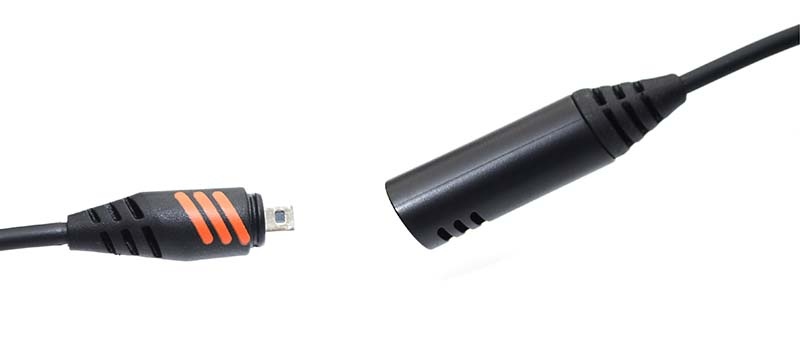 It locks in very securely, perhaps part of the reason why they used a custom header. Once properly inserted, you'll see the three orange lines on the jack.

USB
The USB header is larger than most, as it houses the amp hardware. However, this cable also comes with its own inline controller for master audio/mute functions, which is nice.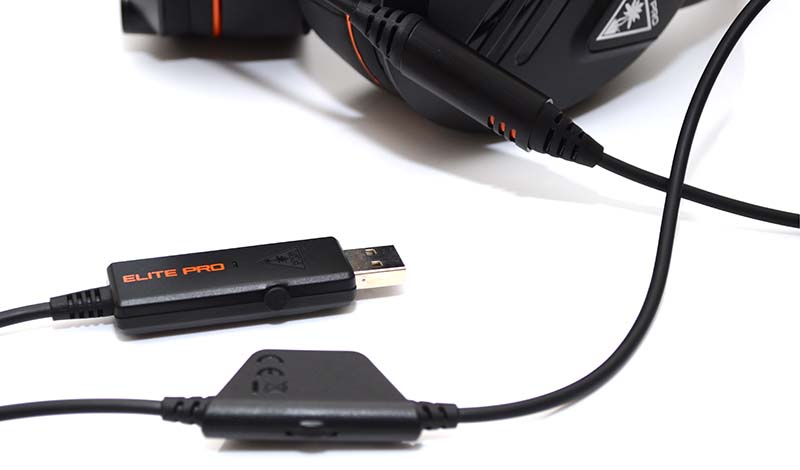 Extreme eSports Performance
The big features of this headset are clearly its ergonomics and comfort. However, those big ear cups are not just for show, they pack some absolutely massive and powerful drivers. The closed back design locks in the sound and blocks out almost all ambient noise. If you're gaming in a busy LAN event, this can help you focus on your team mates voice, not the crowd.
The Pros Don't Need Thumping Bass!
The mighty drivers pack a big performance punch. They deliver exceptional clarity that's great for movie, music and games. They don't have the big WOW factor you may typically find in a gaming headset, if anything they sound quite flat, and that's a good thing. Instead of getting huge bass booster explosions, they're a lot more accurate and clean sounding and that's perfect for competitive gaming. You can EQ them however you like, obviously, but their out-of-the-box flat response is a big win for audio lovers.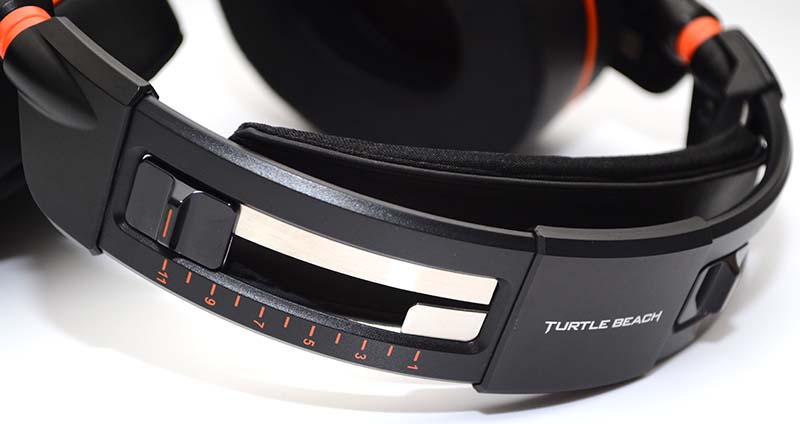 DTS Headphone X
DTS Headphone X is stunning too. With supporting games or movies, and the use of the USB adaptor, you get powerful surround sound and can crank that bass up. This is much better for your single player games and movies. It's not like you'll be playing eSports every day!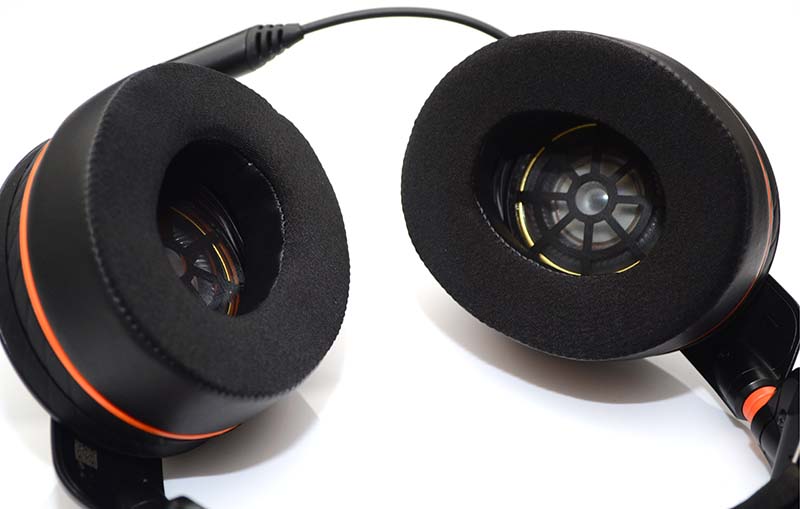 Can You Hear Me?
The microphone is amazing too. Even the budget models from Turtle Beach do well with their chat audio, but the noise reduction and amplification from the Pro Gaming Mic and TruSpeak Technology certainly delivers. It's loud and clear, even in a busy environment and that's exactly what you want for gaming.