Turtle Beach Multi-Format Stream Mic Review
---
---
---
Peter Donnell / 6 years ago
Introduction
---
While many of us only need a standard headset with a simple boom mic, there's a growing demand for higher quality microphones for both gamers and streamers, on Twitch, YouTube Live and much more. Turtle Beach are not the first to make a dedicated streaming microphone, but they are one of the more affordable options too, and their new Stream Mic comes with support for Xbox One, PlayStation 4 and PC, making it a tempting solution for the multi-format gamer and streamer.
"Stream like a pro directly from your Xbox One and PlayStation®4, as well as from a PC or Mac with the Turtle Beach® Stream Mic. With universal plug-and-play compatibility, adaptive mic patterns and customizable software, the Stream Mic will elevate your livestreams to the big time. A dual-capsule mic array with advanced digital processing supports multiple pick-up patterns while a zero-latency headphone output provides accurate monitoring. Hear the game/chat audio loud and clear through the headphone jack. Your Twitch, YouTube and MLG.tv streams will never sound the same again with the Turtle Beach® Stream Mic."
From live streaming to those who simply want a more versatile microphone to use while gaming, allowing you to enjoy audio through your desktop speakers, surround sound, or even a separate set of dedicated headphones, there's a lot of applications for a microphone that be mounted on either a desktop surface or a boom mount, and we're eager to see how the Stream performs!
Console Livestreaming Made Easy – The first professional quality desktop microphone designed for gamers livestreaming directly from Xbox One and PlayStation®4.
Universal Compatibility – Just plug it in via a single USB connection and start streaming on your Xbox One, PlayStation®4, PC or Mac
Adaptive Mic Patterns with TruSpeak™ Technology – Customize your streaming set-up with multiple recording patterns and various mounting options
Professional Processing Performance Sound amazing with this studio-quality digital processor that automatically balances EQ, gain and compression.
Built-In Headphone Amplifier – Built-in voice level mixing lets you hear game and chat audio through the microphone when headphones are plugged into the Stream Mic (works via 3.5mm output
Personalized Voice Tuning – Personalize your streaming session with the voice presets in the Ear Force Audio Hub software
Multiple Mounting Options – Works with standard 5/8 inch microphone stands and booms (sold separately).
All-in-one Recording Solution – Perfect for recording commentary, vocals, podcasts, voiceovers, interviews and more.
Packaging & Accessories
The box for the Stream is nice and compact, and has all the usual details on the front, showing hardware support and that it's officially licensed for Xbox hardware too.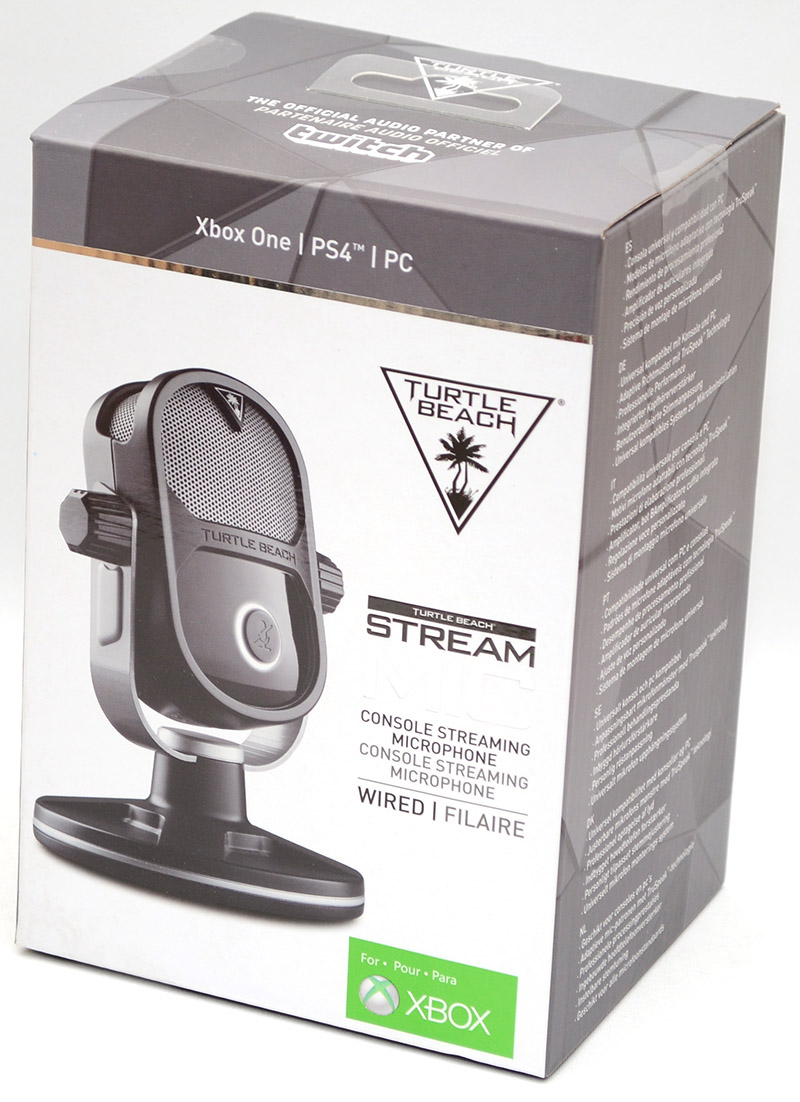 Around the back, a quick run down of the features, such as the universal console and PC support, adaptive mic patterns, TruSpeak, headphone amplifier, voice tuning and mounting system.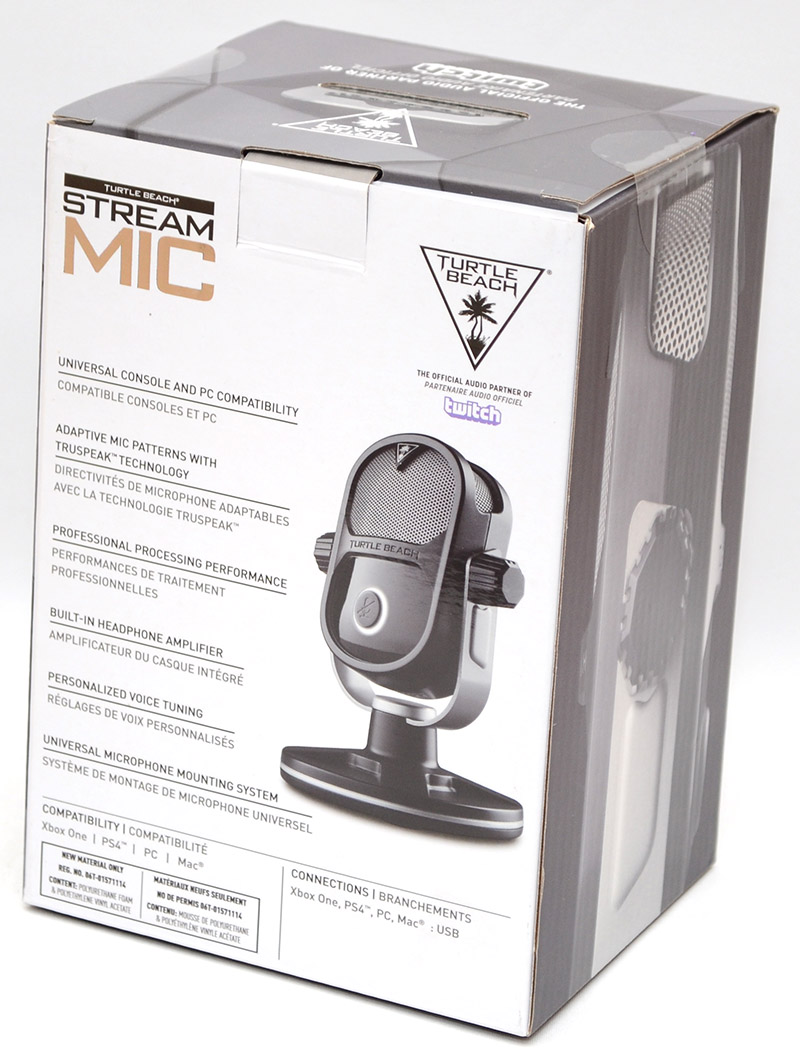 In the box, you'll find a long and durable USB cable to connect the microphone to any compatible system, a heavy-duty stand mount, and boom mount adapter, as well as the microphone its self. Nothing too complicated here and the whole thing looks like it'll take no more than a couple of minutes to get installed and ready to use.