Turtle Beach Recon 150 Gaming Headset Review
---
---
---
Peter Donnell / 4 years ago
A Closer Look and Performance
---
The Turtle Beach Ear Force Recon 150 looks pretty familiar to most Turtle Beach fans. Their designs are relatively unchanged in any major way for quite a few years. This is no bad thing though, and some continuity in their range makes it easy to know what you're buying. There are some aesthetic changes, of course. The most noticeable is the blue highlights, which tells us this is the PlayStation/PC model. The Xbox/PC version of this headset has, you guessed it, green highlights.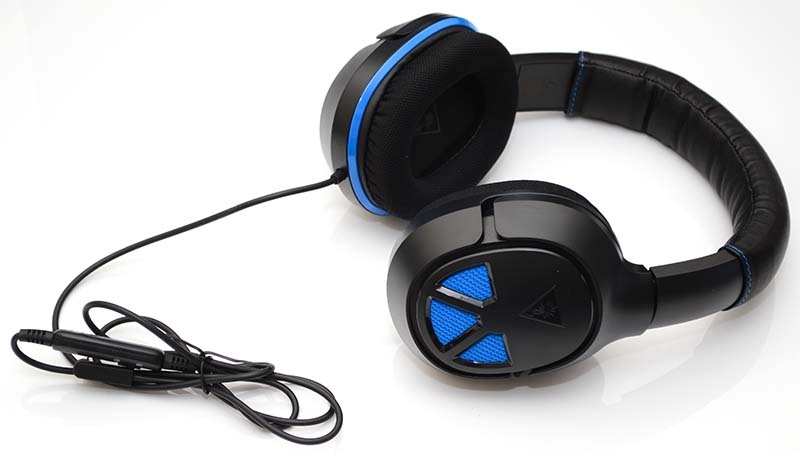 In-Line Controller
The primary cable for the headset is hard wired. On the cable, you'll find a simple volume control dial, as well as a microphone mute switch. Obviously, this is a pretty basic setup, but having those two controls within easy reach while gaming is always a welcome addition to a headset. The cable has a 4-pole 3.5mm cable, so hooking it up to a console controller or mobile device is easy enough. However, there's a Y-split extension cable included in the box for using the headset with a PC.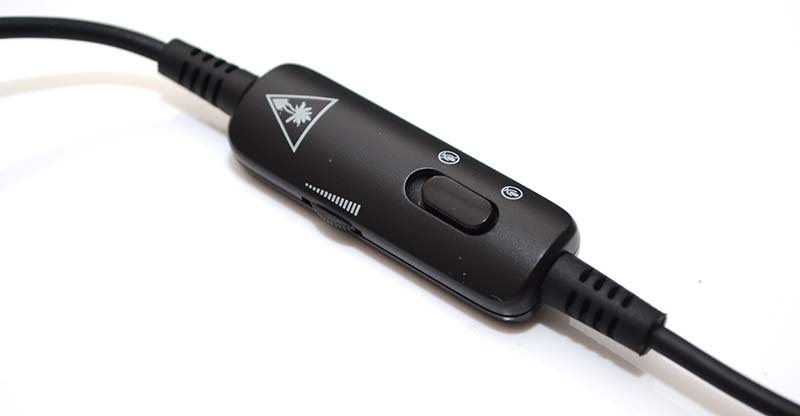 Build Quality
The build quality on the 150 is pretty decent for a headset in this price range. It is mostly made from plastics, as are most of the Turtle Beach range. However, Turtle Beach found a perfect balance of durability and lightweight design many years ago, and it's no surprise they've not changed that formula, as it has served them well.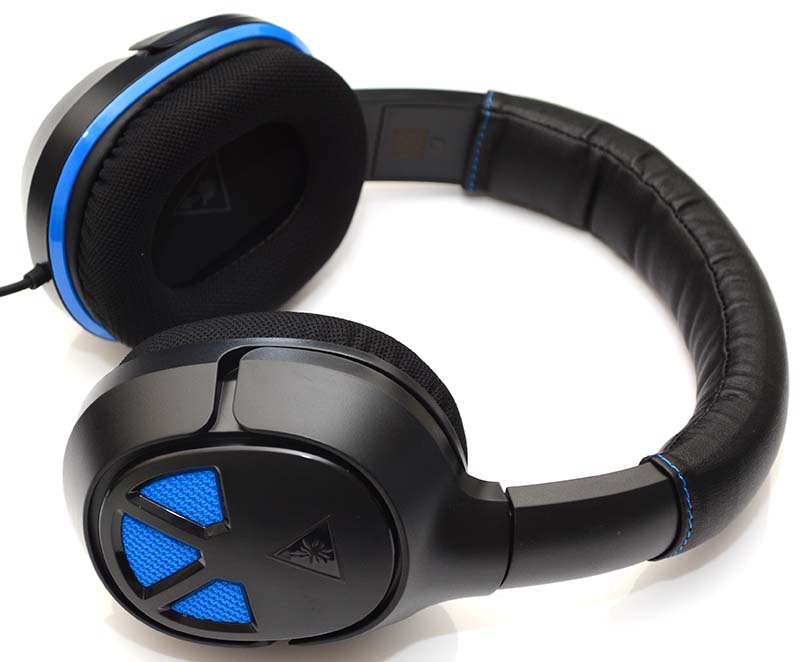 Design
The overall design is pretty good though, and with a matte finish on the plastics, and close fitting components and soft curves, the headset looks sleek and clean. One nice touch I do like is that the blue highlights on the back of the ear cup are cloth. It's a nice little touch that gives them a more premium look and feel. Of course, the headset is semi-passive, so this open back design will allow you to hear your surroundings a little better while gaming; handy if you're gaming in a more social setting.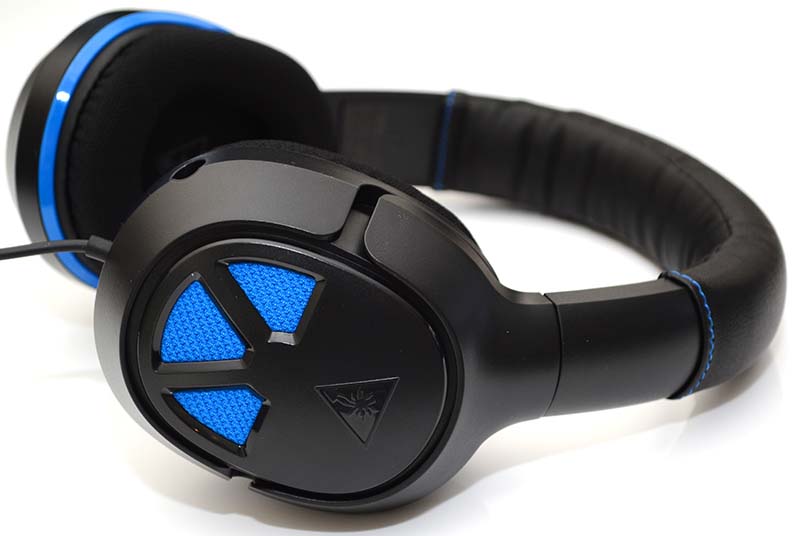 Ergonomics
This headset is nice and compact, and it'll easily be a suitable fit for younger and older gamers. There's plenty of padding on the headband, which is always good to see. The fake leather covering has a reasonable amount of grip to it, and memory foam interior. Combine that with the lightweight design of the headset, and it'll sit pretty on your head for those night-long gaming marathons.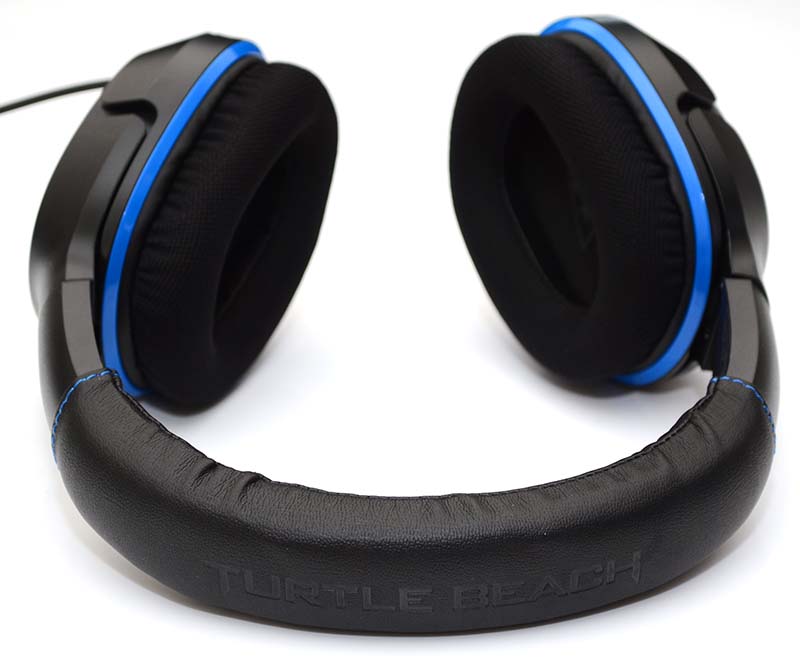 There's some soft memory foam padding on each ear cup, with a breathable covering. This isn't the best at blocking noise in or out of the headset, but it does make it very comfortable and prevents the dreaded sweaty ears of leather padding.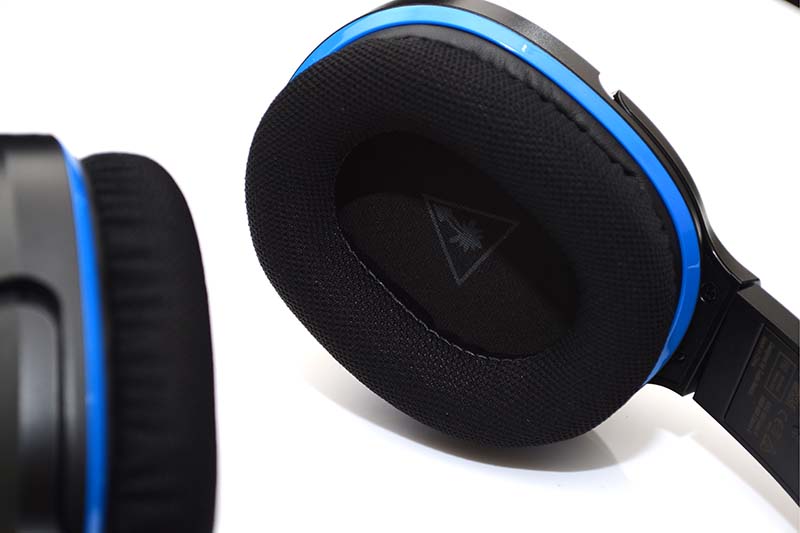 You can adjust the headsets ear cups inwards to ensure a clean fit. Of course, folding them all the way means you can wear the headset around your neck more comfortable too.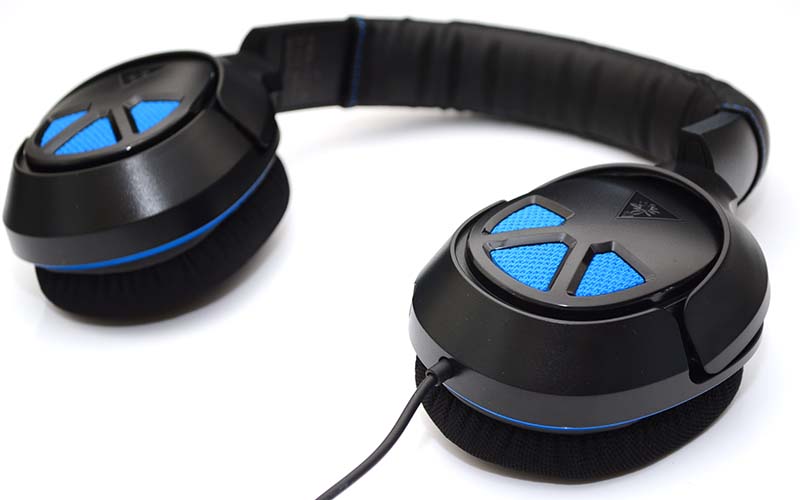 There's a small amount of pivot too, which again helps ensure you get a perfect fit.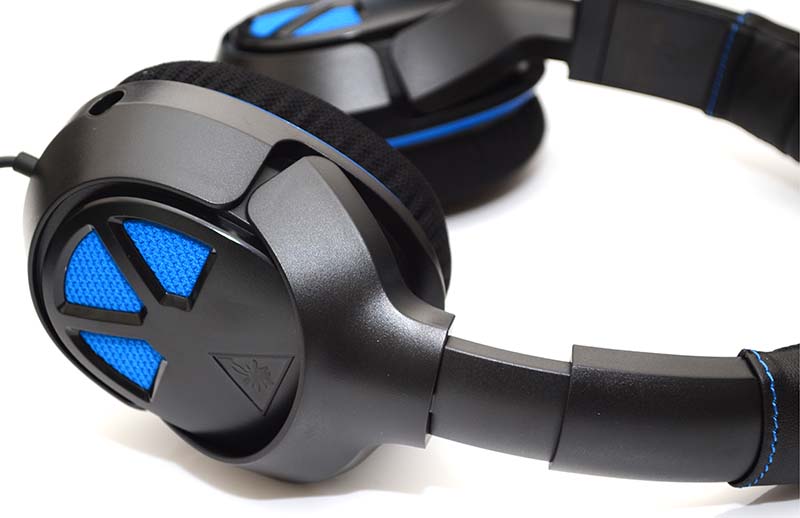 Performance
At this price range, the Recon 150 is never going to topple the big headsets in the Turtle Beach range in terms of performance. However, we've heard great things from budget Turtle Beach headsets we've reviewed in the past. I'm happy to report that this one is no exception. It sounds superb, and the drivers pack a good amount of punch that really brings out a lot of detail while gaming. I've been using them to play ESO for a few days, while also enjoying some Forza Apex, Battlefield 1 and a few other titles. So far so good, the explosions ring out nice and clear, and there's plenty of detail in the mid to high end. It does exactly what we expected, driving loud and clear sound.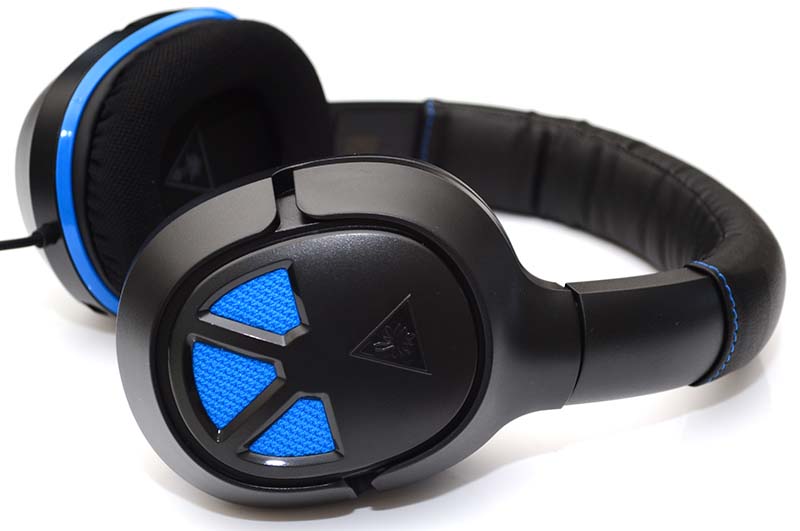 Comfort
It's not the best fitting headset, I must admit. The headband padding is a little harder than I would like, and so is the ear cup padding. This is quite common for Turtle Beach headsets in this price range. However, from my experience, they need to be worn in for a while before they find their fit. That being said, it's pretty durable too and the wear will last quite a long time.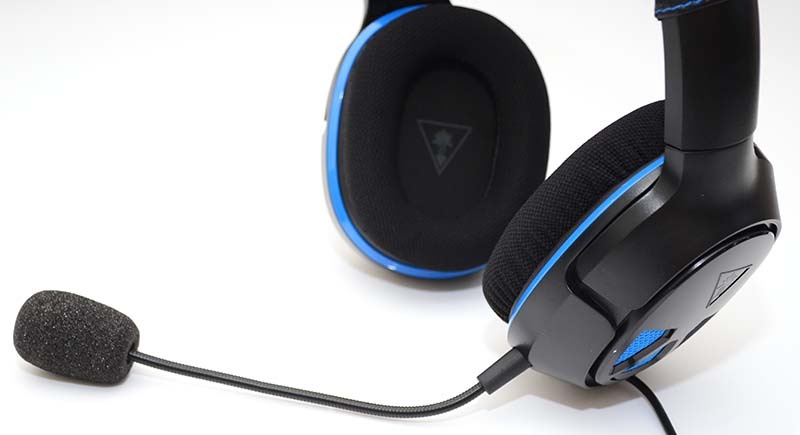 Open Back?
The headset is a little noisy, with open back drivers you can hear your surroundings and they can hear your audio a fair bit too. If you're looking for a headset for quiet nights, this isn't it. If you're looking for something that allows you to be social and chat with people around you, then this is perfect for the job. Of course, you could just turn it down a little if it was bothering someone around you, your call.