Turtle Beach Recon 200 Gen 2 Gaming Headset Review
---
---
---
Peter Donnell / 2 months ago
A Closer Look
The new model is a revision of an existing and rather popular product from Turtle Beach, so it makes sense that they've not changed the formula too much. Actually, the fact they've kept the same model number (Recon 200) and added Gen 2 is another indication much remains the same. That's not a bad thing though, as I loved the older design, and the new one is still 90% the same looking headset.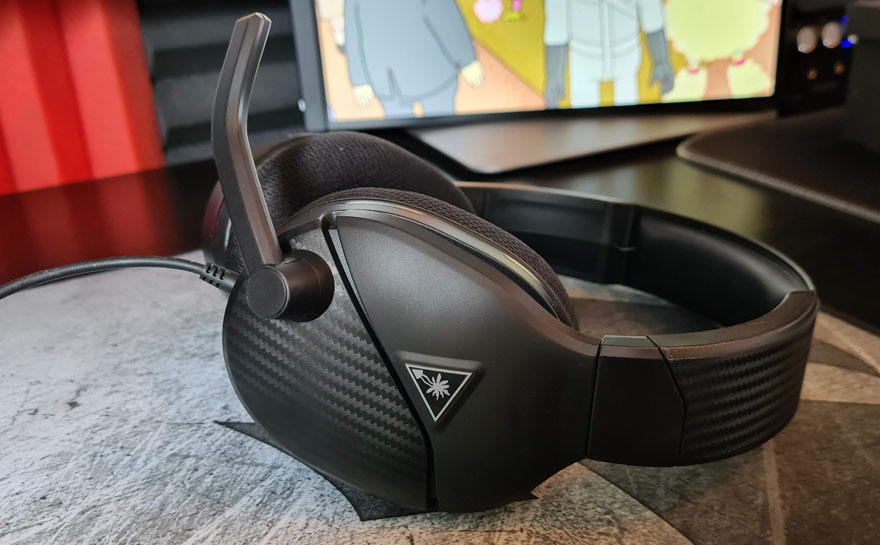 There are a few style changes though, such as this little bit of the headband. The old one (pictured in white below), has some deeper grooves cut into it.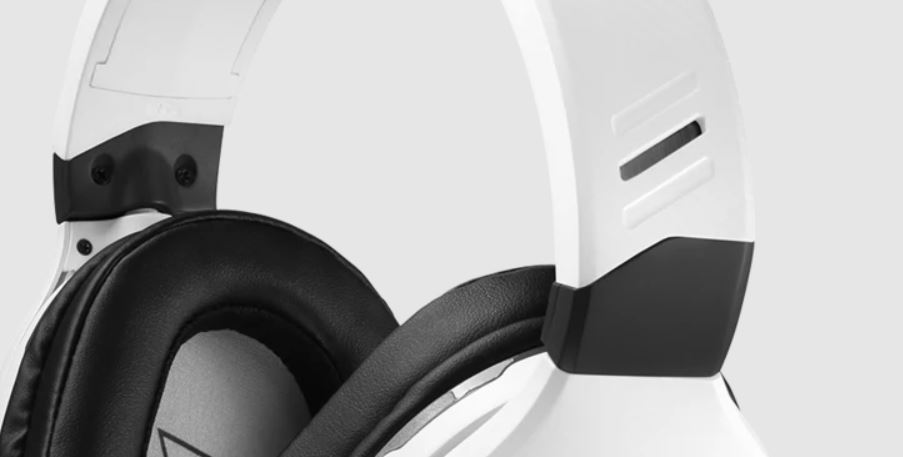 However, the new one favours a much cleaner look, with no grooves and that faux carbon fibre effect on the moulding. It actually looks pretty great and blends well with the overall matte finish of the rest of the plastics.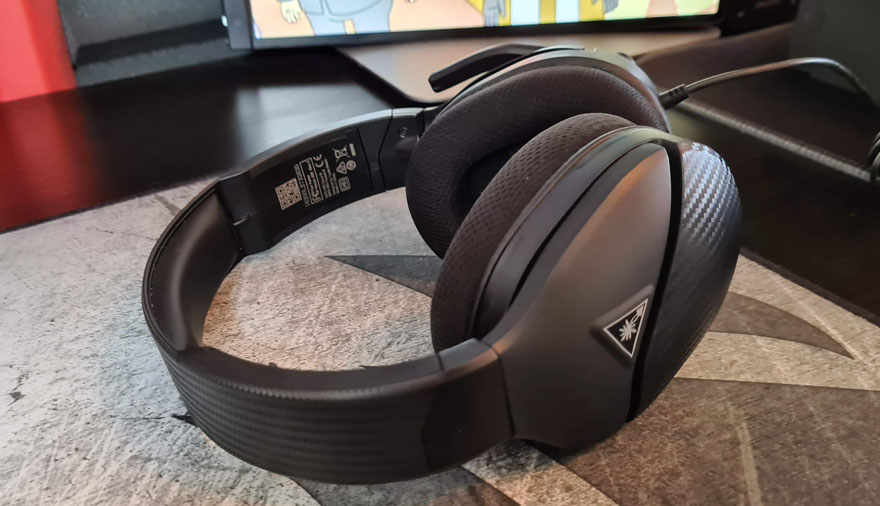 The ear cups look broadly the same too, with the same closed-back design and just a small Turtle Beach logo near the middle. I like that they've kept the branding and style toned down though, as many more affordable gaming headsets tend to be a bit over-styled.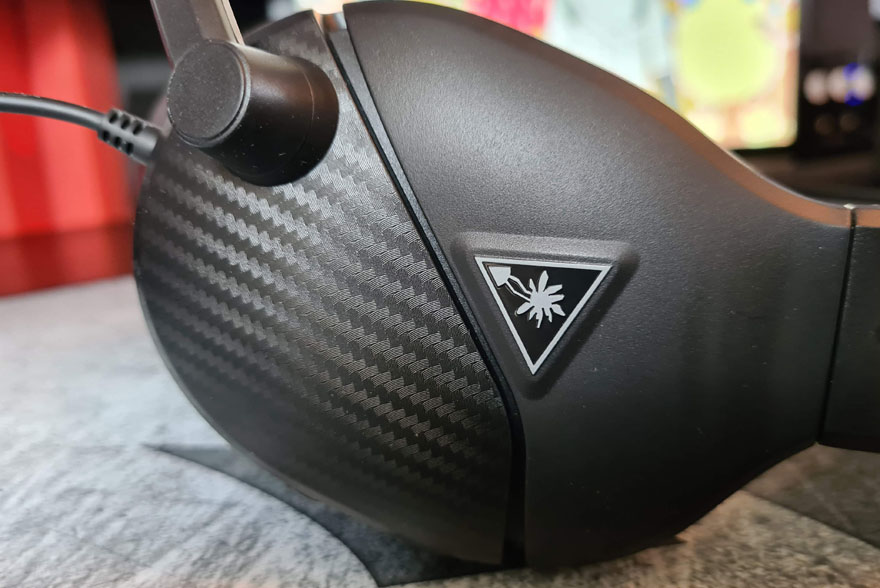 Another welcome change is the new ear pads. The older model has a set of harder synthetic leather ones. However, that's now been changed for a more breathable material Turtle Beach are calling "athletic fabric".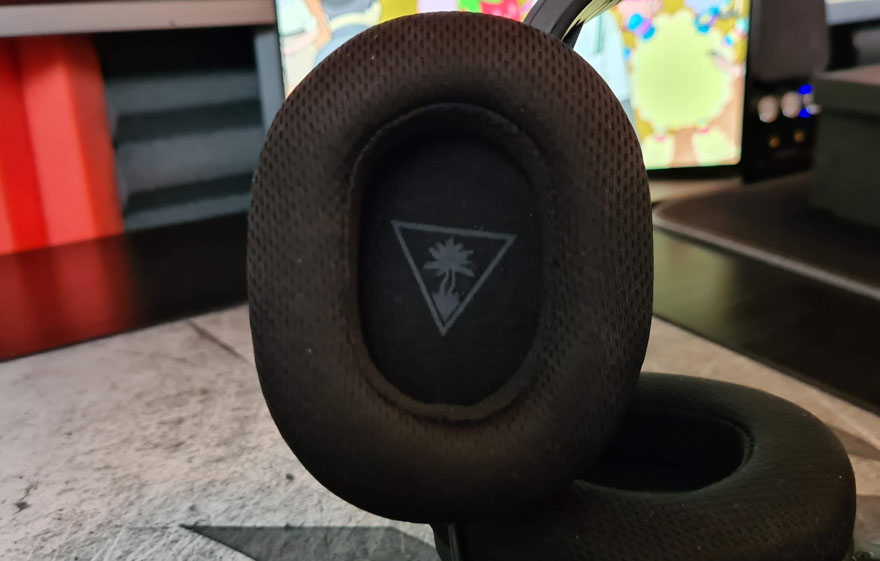 There's a generous helping of memory foam here too, and much like other Turtle Beach headsets, it's a little hard-wearing. However, it's designed to wear in a little after extended use and it will become more comfortable after just a few days of usage. One thing I do like, is they've added their glasses relief system. There's a soft spot in the foam, so it won't press on your frames as much, which is great!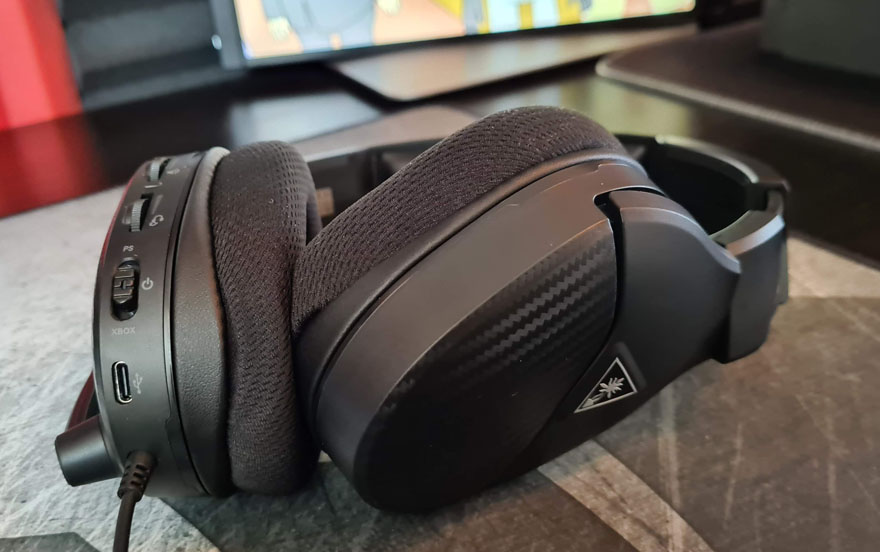 Housed in the middle there, you'll find Turtle Beach's signature 40mm drivers. I've tested these drivers in dozens of headsets and they never fail to impress. However, I'm eager to test them with the built-in amplification too.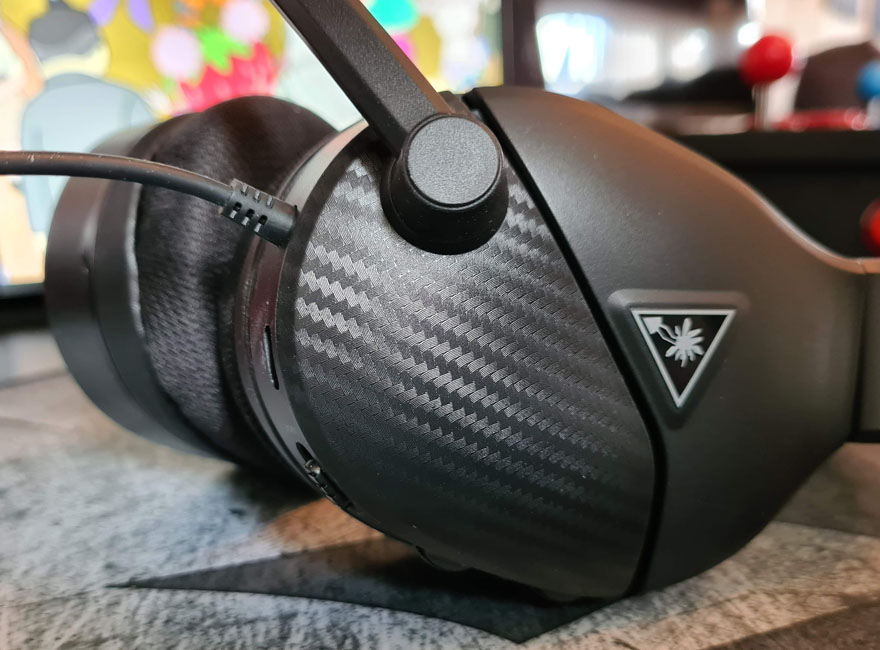 On this side, there's a short boom microphone, which is folded up out of the way.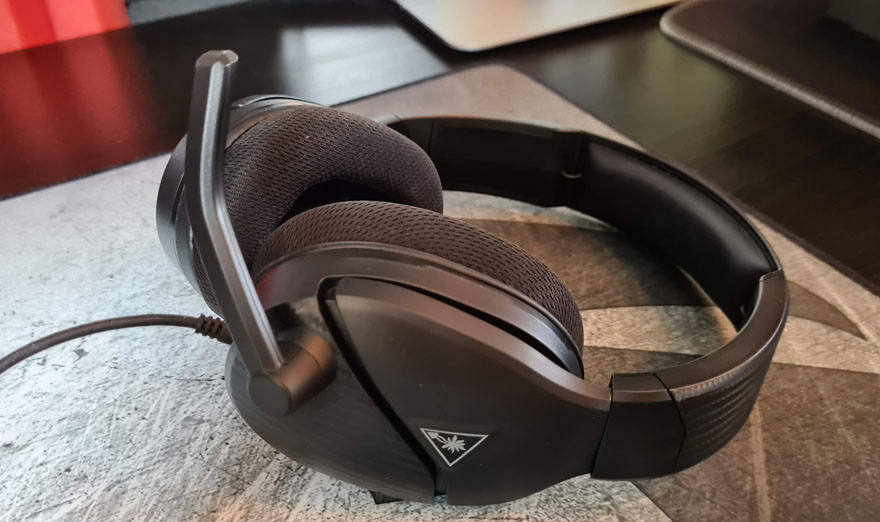 Flip it down and it'll become live, flip it up, and it'll mute its self automatically.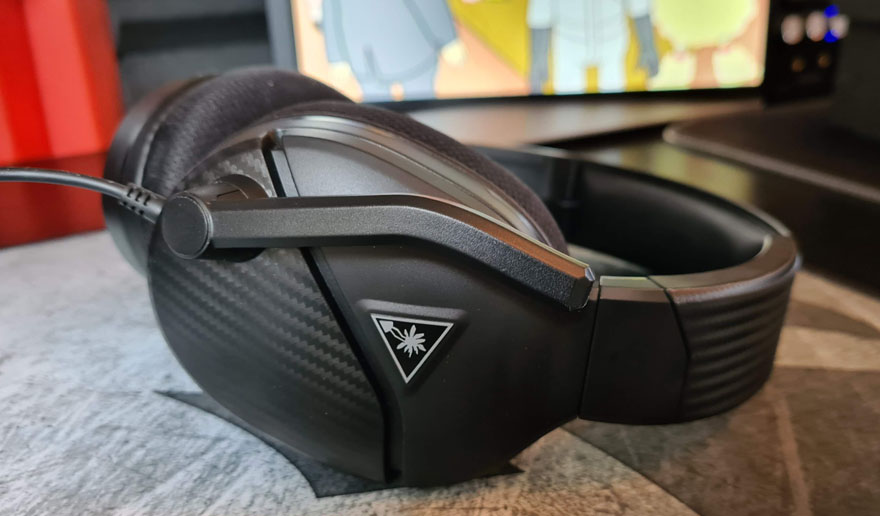 The headset has decent ergonomics too, with some small amount of movement on the ear cups, ensuring a clean fit around your ear.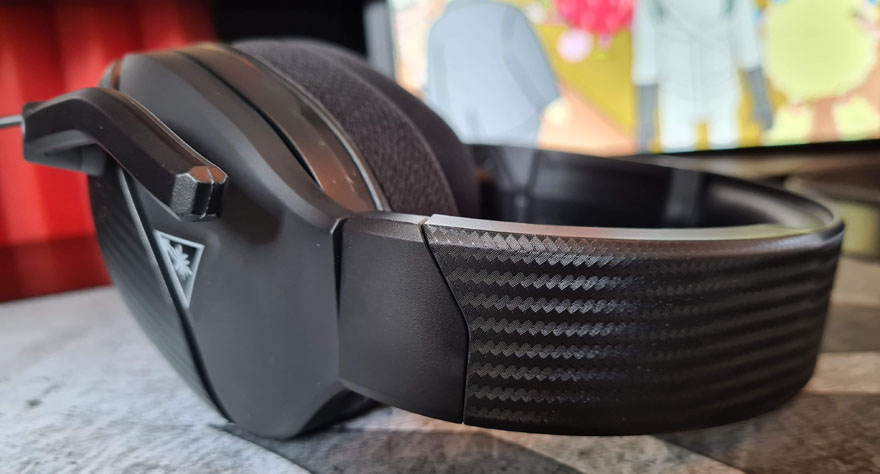 They can also be rotated inwards to wear the headset around your neck.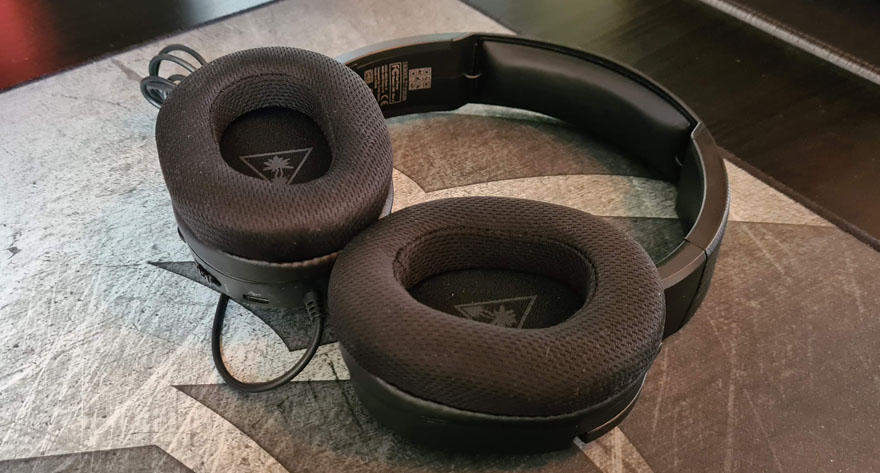 Plus, there's a metal-reinforced slider on the headband to adjust the size.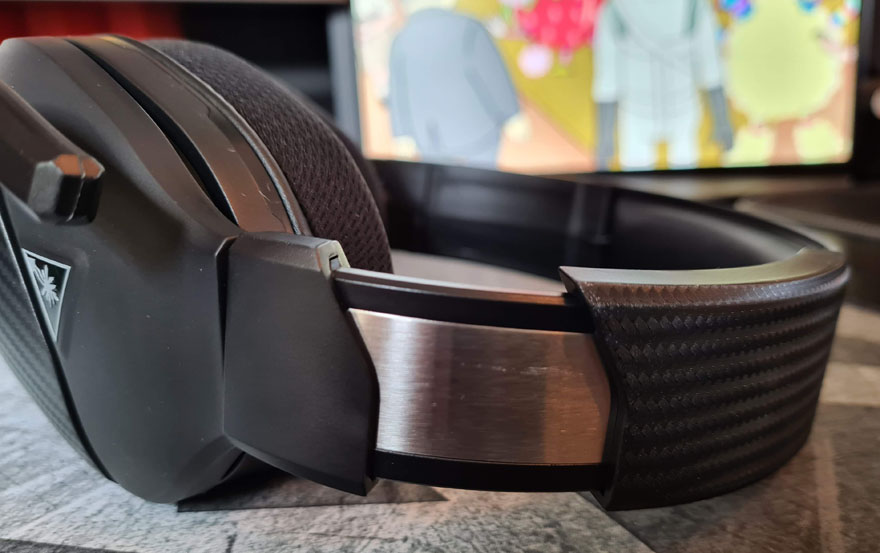 The cable is hard-wired, and I would have preferred a detachable one, but at this price range, I won't moan about that too much.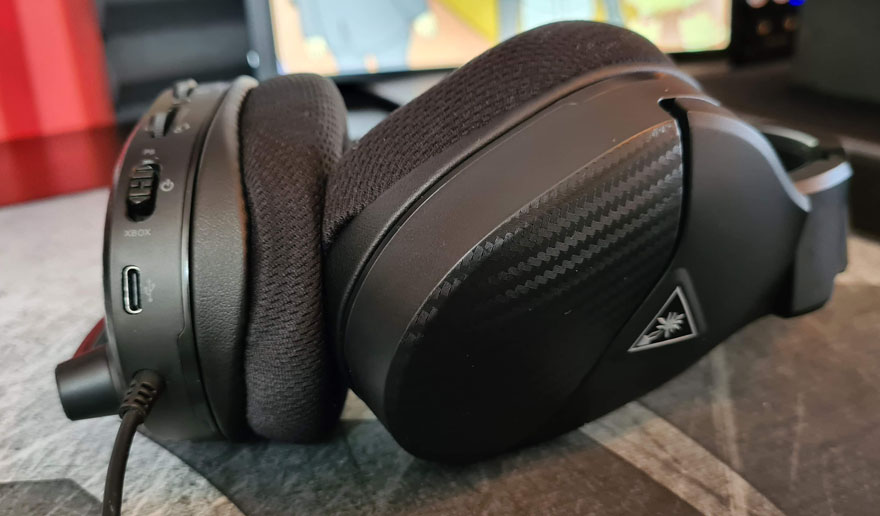 All the controls are easy to reach too, with a master volume wheel at the back.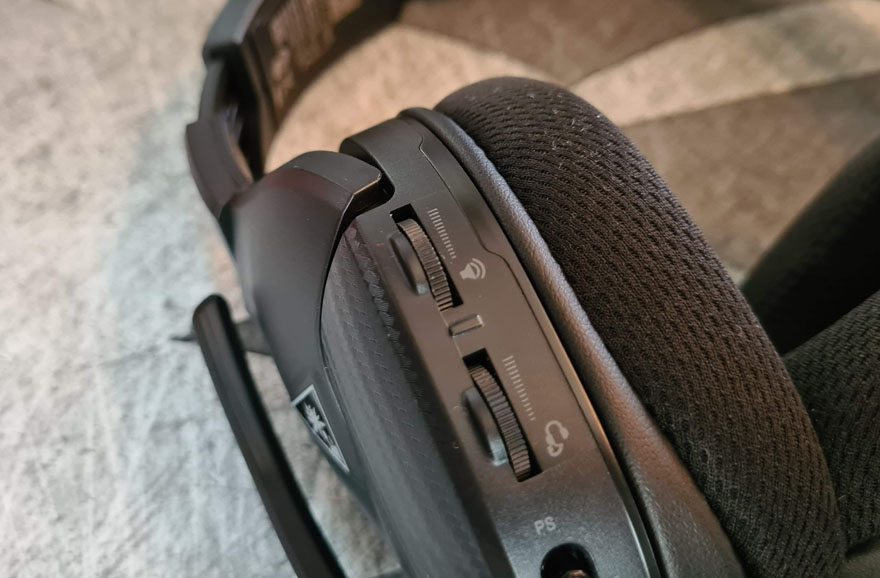 Below that, there's variable microphone monitoring.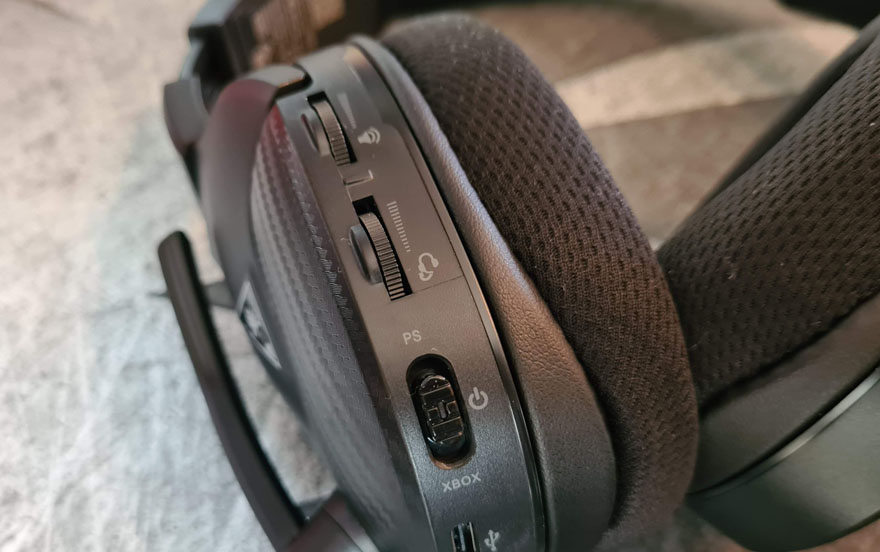 The master power button allows you to toggle between Xbox and PlayStation compatibility modes.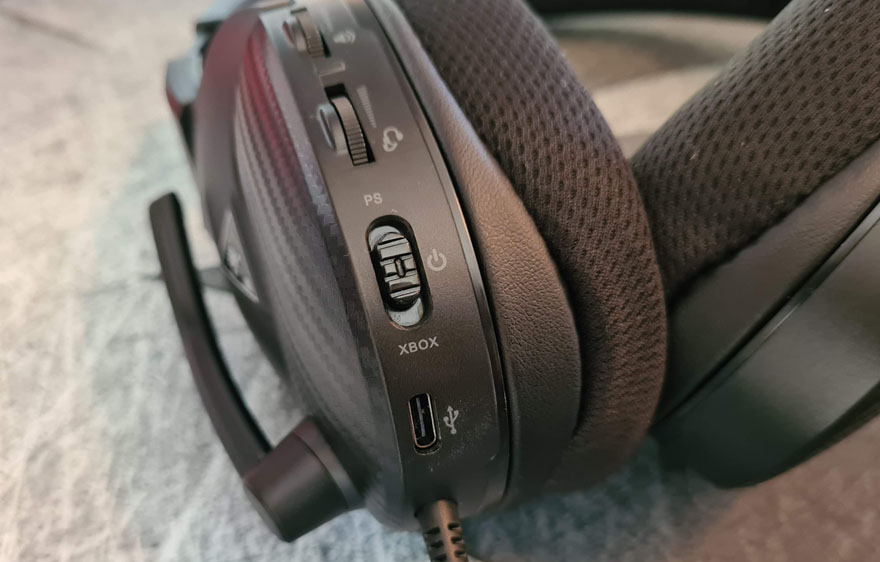 Finally, another 2021 upgrade is the charging port, which is now a USB-C. The battery promises around 12 hours of gaming per charge, but you can charge it while it's in use, just use a USB power bank or something. However, if it's flat, the headset will still run passively from your device just like normal headphones.