Turtle Beach Stealth 300 Amplified Gaming Headset Review
---
---
---
Peter Donnell / 5 years ago
A Closer Look and Performance
---
The headset looks pretty much as you would expect for a Turtle Beach product. Their aesthetics have changed very little over the years, but there are a few sneaky tweaks to this one that most wouldn't realise. It's a little more robust on the headband and adjusters, and the cable is thicker too. Little changes, but we'll take a closer look.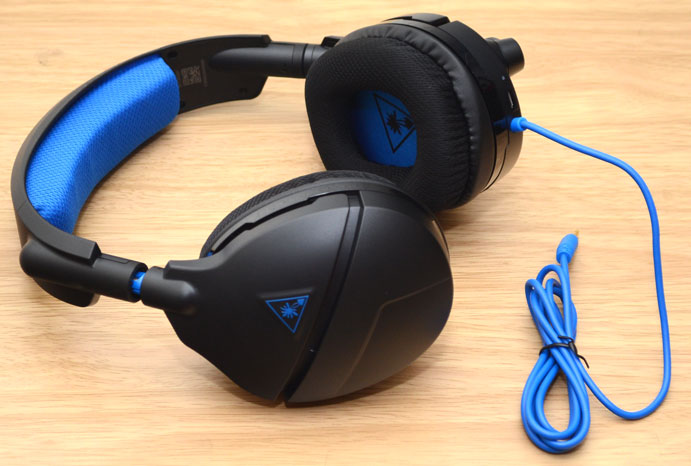 The cable is a nice blue, and since this is the PS4 and PS4 Pro model, that colour matching for Sony products does make sense. However, this is a 4-pole 3.5mm cable, so it'll work on Xbox, PC, Mobile and others, I think the colour is the only thing truly different on the PS4 model. I'm not going to look, but I can bet the Xbox model is green.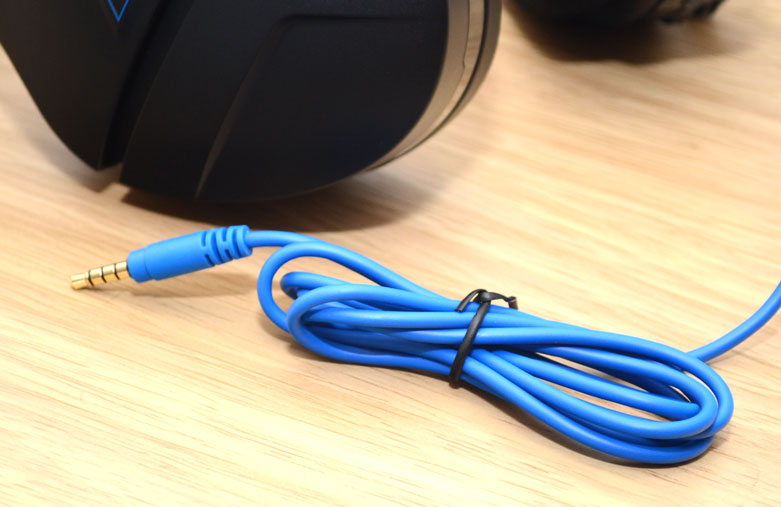 Enclosed Drivers
The headset uses a closed back design, which means they'll passively block ambient noise, while also locking the sound into the headset. That pretty much always translates to a much deeper bass from the drivers. Furthermore, with 50mm drivers and a built-in EQ, the bass should be pretty thumping anyway. Even Turtle Beach claims it'll produce down to 20 Hz, which is debatable, but I'm expecting a big thump in our testing.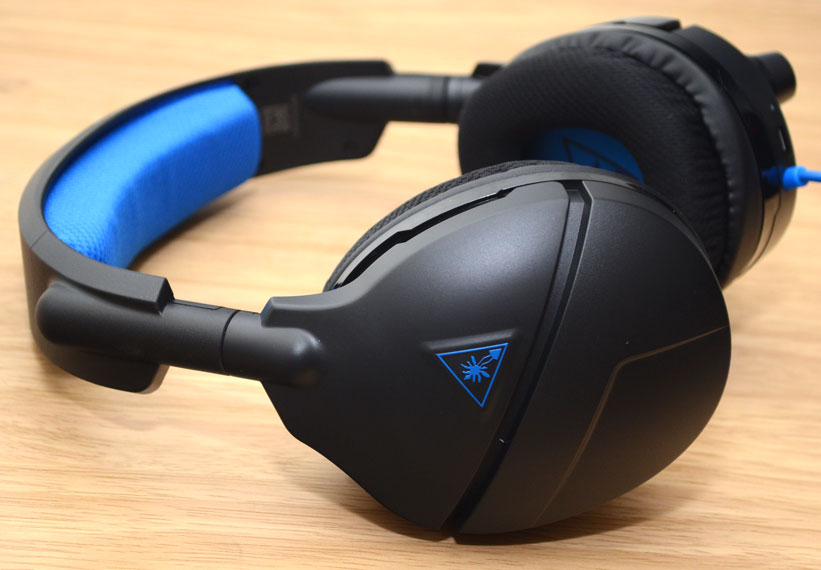 Turtle Beach use a lot of plastics, as do many headsets makers. However, their plastics are some of the more durable and the matte finish is hard-wearing and stays free from fingerprints too. However, on the interior, there's a metal inner reinforcing the overall headband and driver mounts. Despite that, the headset is pretty lightweight, despite having a built-in amp and battery, which is impressive.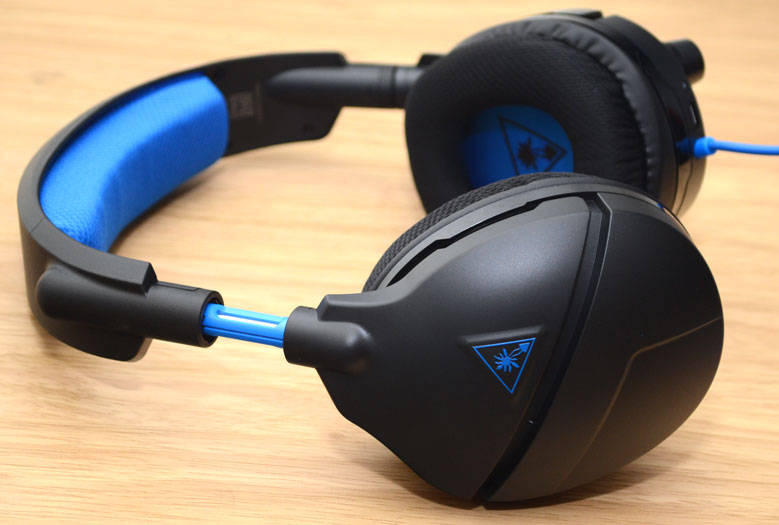 Foldable Ear Cups
For added comfort, each ear cup folds inwards. This folding design makes it easier to wear the headset around your neck between games. It also provides a little movement to ensure the ear cups fit the shape of your head better.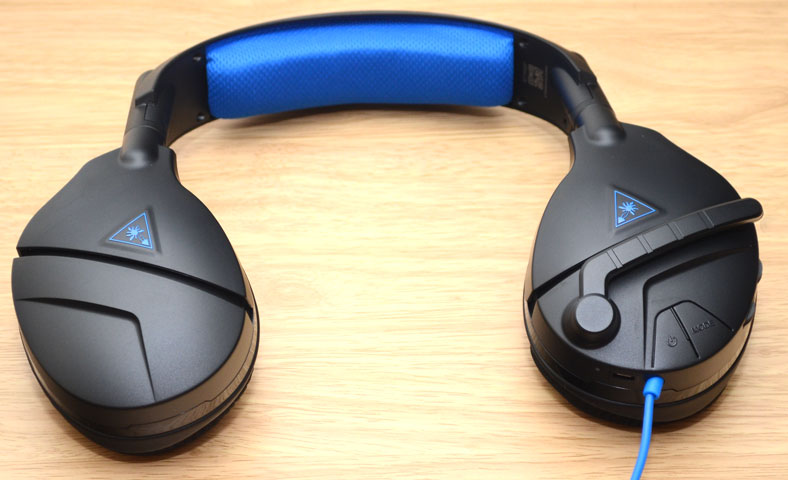 The headband padding is pretty soft, but it's very deep and breathable.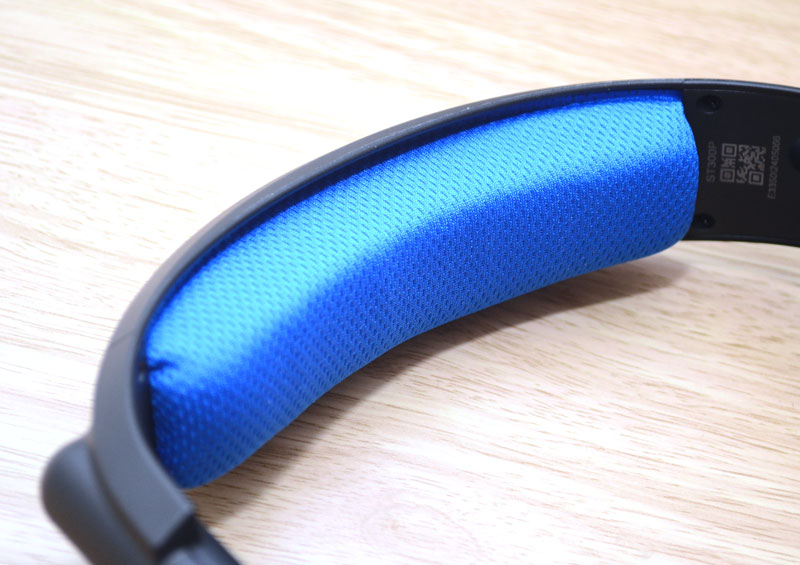 It's very comfortable overall and helps distribute the weight of the headset easily.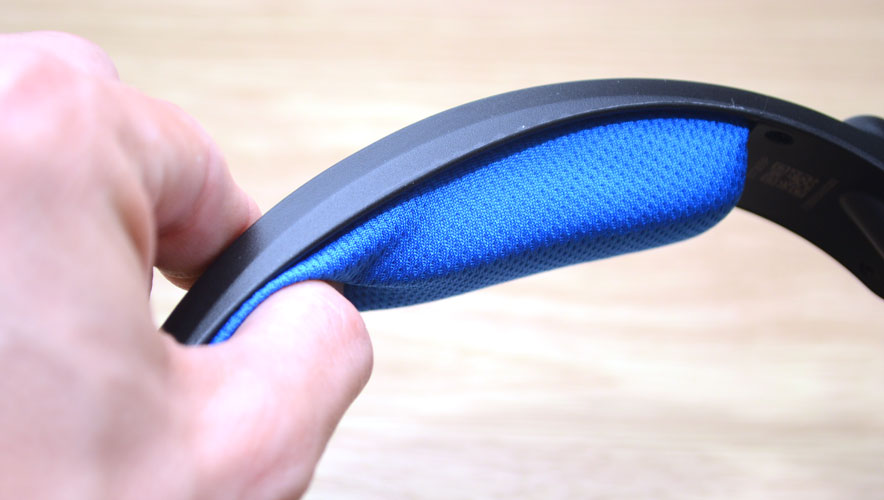 Built-in EQ and Amp
Taking control of your media is pretty easy with this headset. There's a master power button and mode (EQ) button on the side. It's important to mention the headset must be turned on and charged to work, it will not work passively. However, you can get up to 40 hours of play time on a single charge. We got a smidge under 30 by my estimate, but we were ragging the volume pretty hard for the most part.
The mode button cycles through the four built-in EQ profile. You can change them via the USB cable and with a PC though, which is neat. However, I found the default profiles to be pretty fantastic, and there's little need to tinker with them so don't feel you're missing out if you can't get access to the software. My only gripe is that when you press mode, there is no audio feedback on which profile you have selected, so you just have to hit the button until it sounds about right.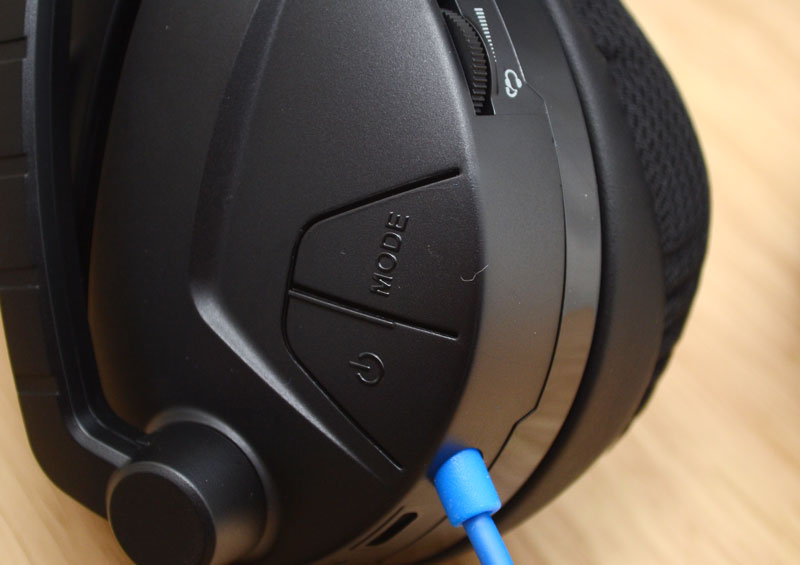 Down the side, two volume controls come in very handy. One for primary audio volume, and the other for microphone sidetone. The headset is very tightly sealed, so if you're playing a game, watching a movie, etc, you're unlikely to hear someone shouting "hey, your dinner is ready!". With the mic monitoring on, you'll not miss your dinner. Most importantly, you're less likely to speak too loudly into the microphone.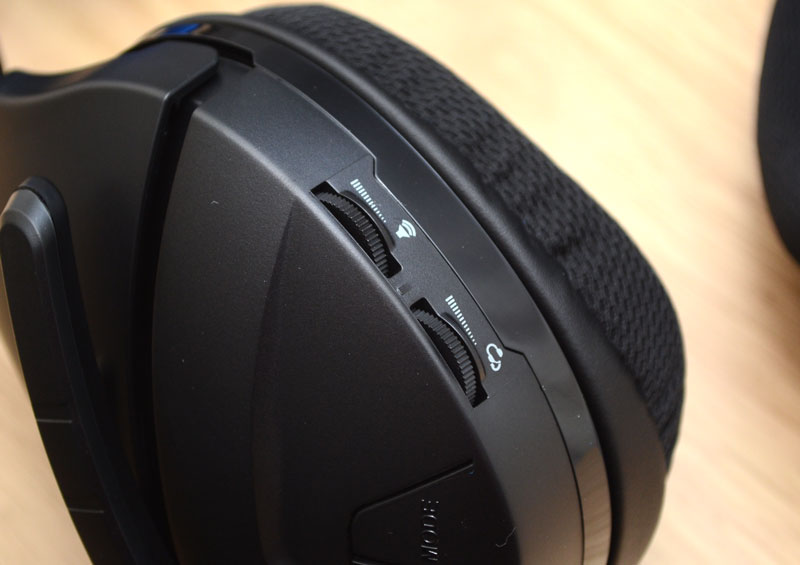 Flip-Up Mic
I don't like big microphones, so naturally, I do like this one. It's a stubby little thing, and it folds up out of the way when not in use. It's auto-muting too, so fold it up, and you'll have all the privacy you need.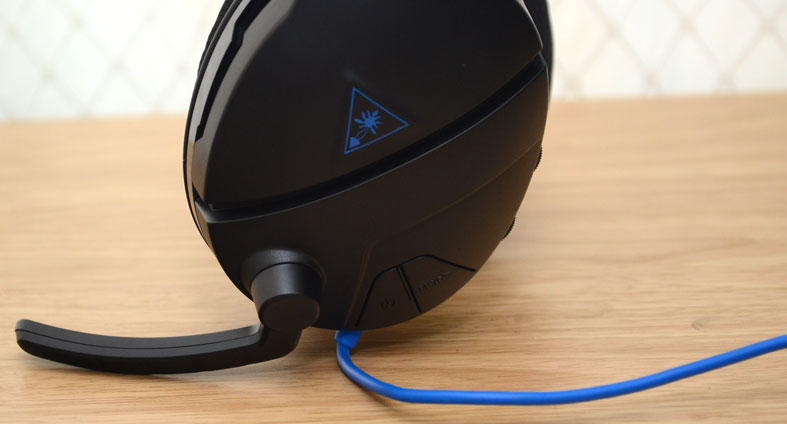 As for the drivers. Well, Turtle Beach delivered in a freaking huge way. This headset is terrifyingly loud, and I've yet to max it out with it on my head. Seriously, you'll blow your fricking head off if you're reckless with it. However, that punchy built-in amp works extremely well. It gives everything a crystal clear and powerful tone. Even at low volumes, everything is clear and the bass is tight and responsive. At higher volumes, everything remains distortion free too, which is surprising, given the sheer volume on offer.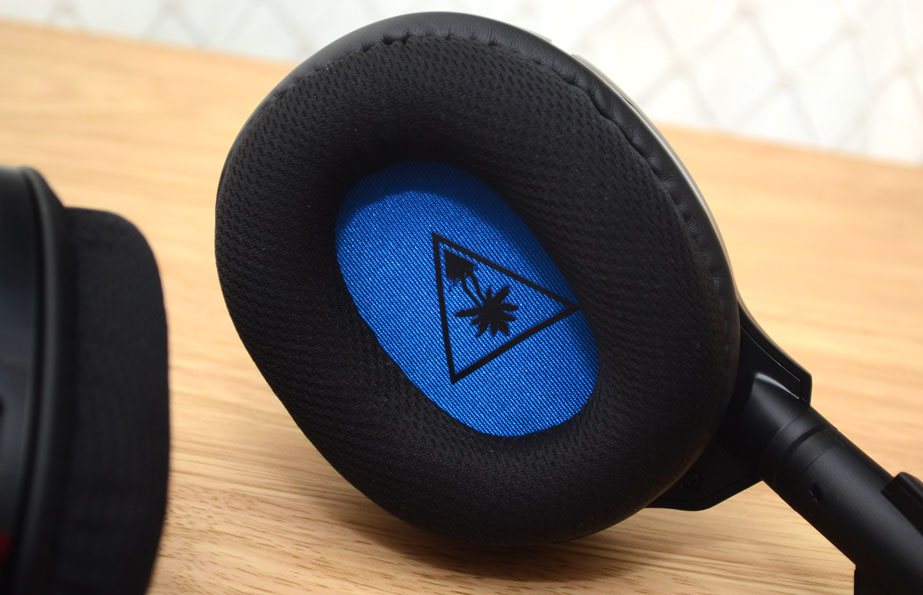 Music
Listening to some music, the Stealth 300 just put a huge grin on my face. The opening track to David Bowie's Earthling is riddled with streaming treble and thundering bass. That wasn't a problem for this headset. In fact, everything from a bit of classical to death metal sounded rather brilliant. The same was true with movies, brilliantly bright and clear dialogue from the centre soundscape, but still packing plenty of depth on the left and right. And seriously, that bass is again tremendous, yet doesn't sound overpowered to the rest of the audio. Well done Turtle Beach!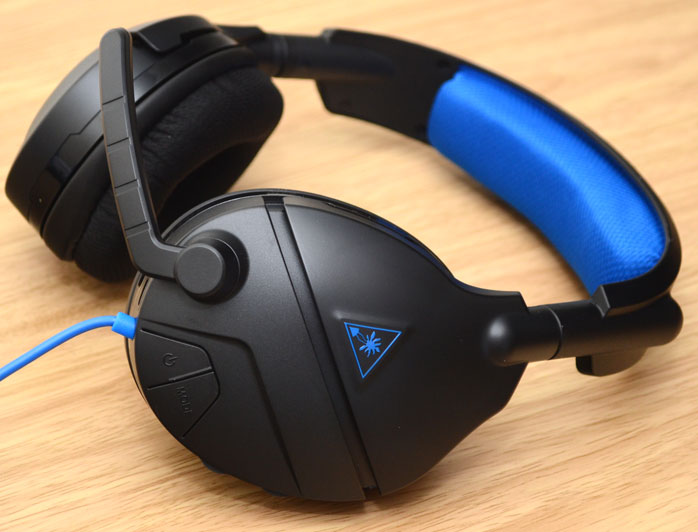 Gaming
For gaming, the same story was true again, but this is where the EQ was more important to me. The bass boosting mode as best for single player games, it really gets you into the action. However, for multiplayer gaming, dropping down to the more balanced presets was best, as you can hear footsteps and team chat more clearly. Overall though, this is a great sounding headset and pretty comfortable too.