Turtle Beach Stealth 520 PlayStation Wireless Gaming Headset Review
---
---
---
Peter Donnell / 5 years ago
Introduction
---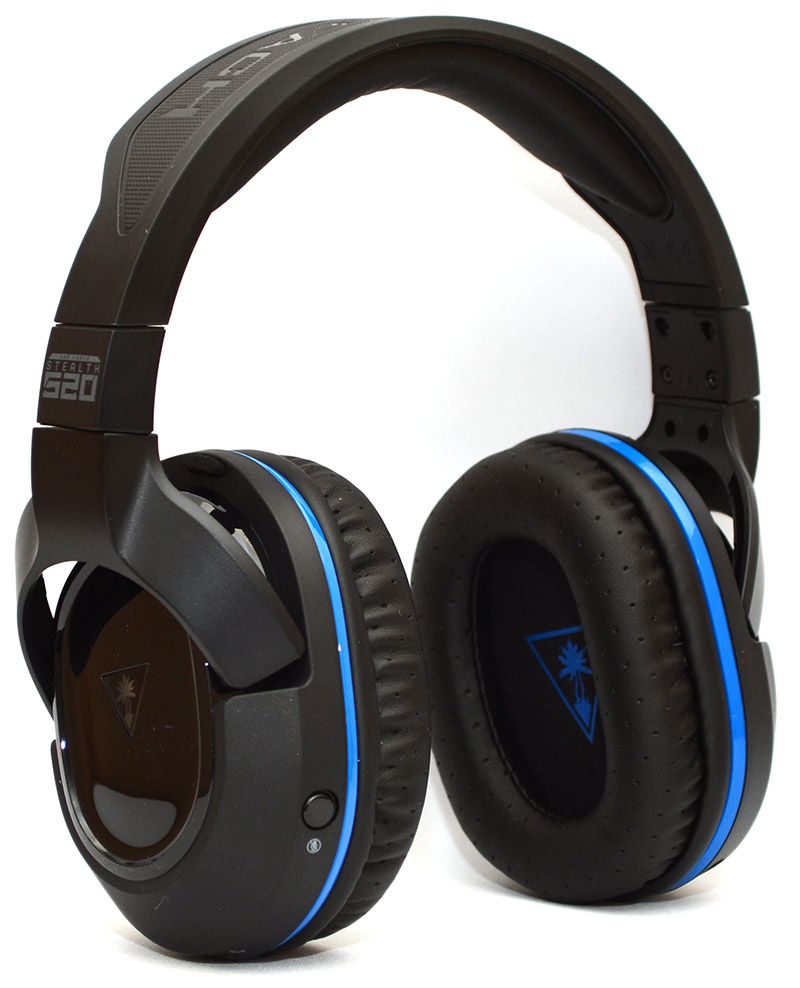 I love coming home at the end of a hard days work, OK that's a lie, I work from home. I love moving from my desk to the couch, putting my feet up and grabbing a controller to enjoy my favorite games on the big screen. Having a wireless controller for every gaming platform these days is great, so why would you want the burden of a wire going to your console, PC, AMP, controller, or anywhere else for that matter? For that reason, we're taking a look at the new Stealth 520 from Turtle Beach, which allows you to ditch those cables and enjoy high-end sound quality wherever you want to play.
"Take your wireless gaming audio on PS®4 to spectacular new heights with the Turtle Beach® Stealth 520. The Stealth 520 is loaded with the latest cutting-edge features like Turtle Beach's exclusive Superhuman Hearing™, which allows you to hear enemy footsteps sneaking-up from behind and distant weapon reloads. And DTS™ Headphone:X 7.1 Surround Sound delivers completely immersive game audio. But that's not all. Dynamic chat boost, adaptive microphone performance, independent volume control and a removable mic are also included to give you the perfect headset for PlayStation®4." – Turtle Beach
The headset may look pretty standard, but it's specifications are a different story. It comes equipped with two powerful 50mm drivers, DTS Headphone:X surround, SuperHuman Hearing, mic monitoring, EQ, a mobile 3.5mm cable and more, meaning you'll be able to get it setup with ease and get the best performance out of it with minimal fuss.
100% fully wireless game and chat audio on PlayStation®4
DTS™ Headphone:X 7.1 Surround Sound –Pinpoint the exact location of every sound with immersive 7.1 surround sound
Superhuman Hearing – Hear every single thing around you from enemy footsteps to distant vehicles to weapon reloads
DTS Surround Sound Modes – Personalize your audio preferences with a variety of audio presets and sound modes.
High Quality 50mm speakers – Hear every crisp high and thundering low with these large 50mm speakers
Dynamic Chat Boost™- Communicate game-winning plays clearly thanks to automatically boosted team chat audio
Adaptive Mic Performance
Mic Monitoring- Say it, don't shout it thanks to the ability to hear the volume of your own voice
High-sensitivity adjustable boom mic – For clear in-game and online chat, and then remove it when listening to music and watching movies
Independent game and chat audio controls
Built-in hour rechargeable battery – With up to 15 hours of gaming per charge, you'll always be ready to play
Lightweight over-ear design – Play for hours (or days) in complete comfort with supple, perforated synthetic leather-wrapped ear-cushions that provide superior comfort, deeper bass response and noise isolation
Audible voice prompts from the headset
Simple setup using USB and optical connections
Mobile cable – included for taking calls, mobile gaming, listening to music and watching movies on any mobile/tablet device.
Packaging & Accessories
The box is pretty straight forward, following the usual design for the Turtle Beach product, and having a blue theme to signify that it's for the PlayStation brand.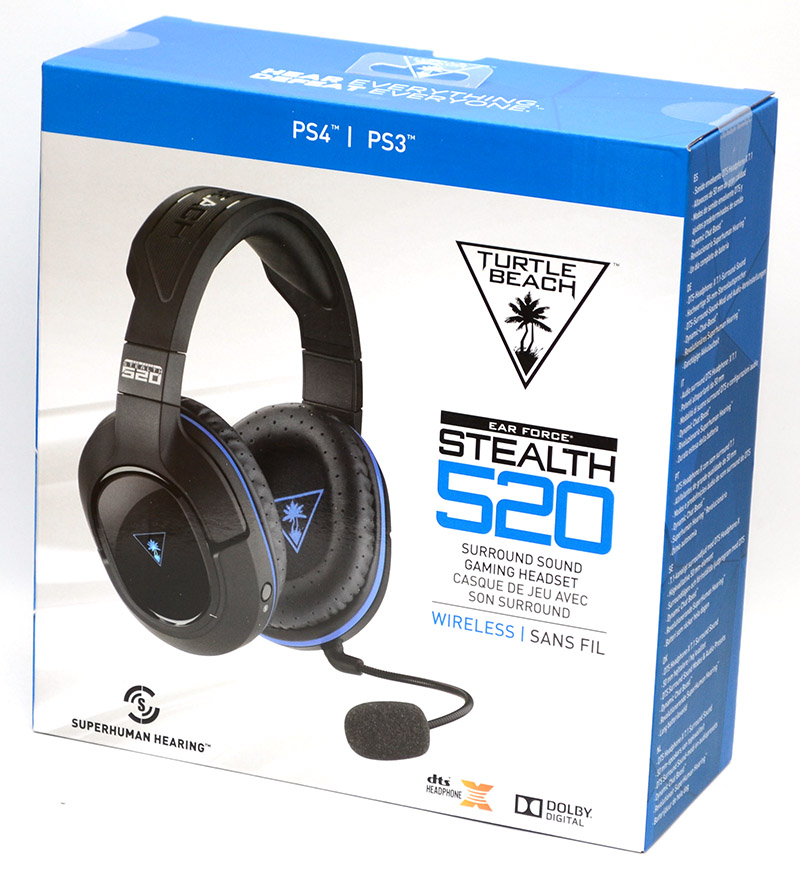 Around the back, we can see a quick diagram of the various features, such as DTS Headphone:X and the detachable microphone.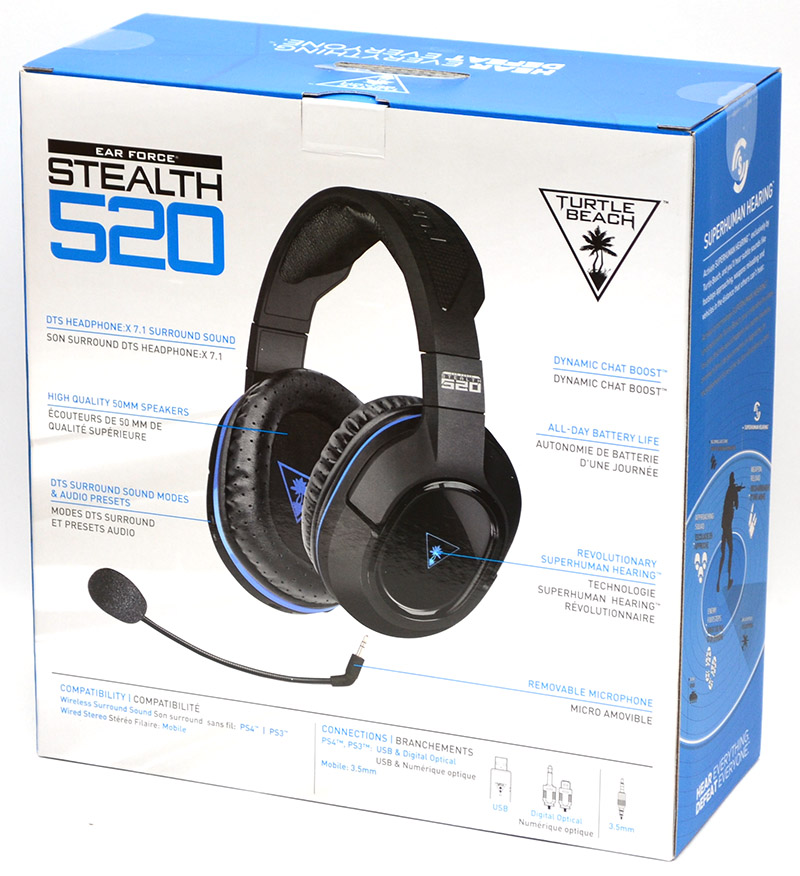 Everything is very nicely packaged with protective straps and plastic wrap on all major components.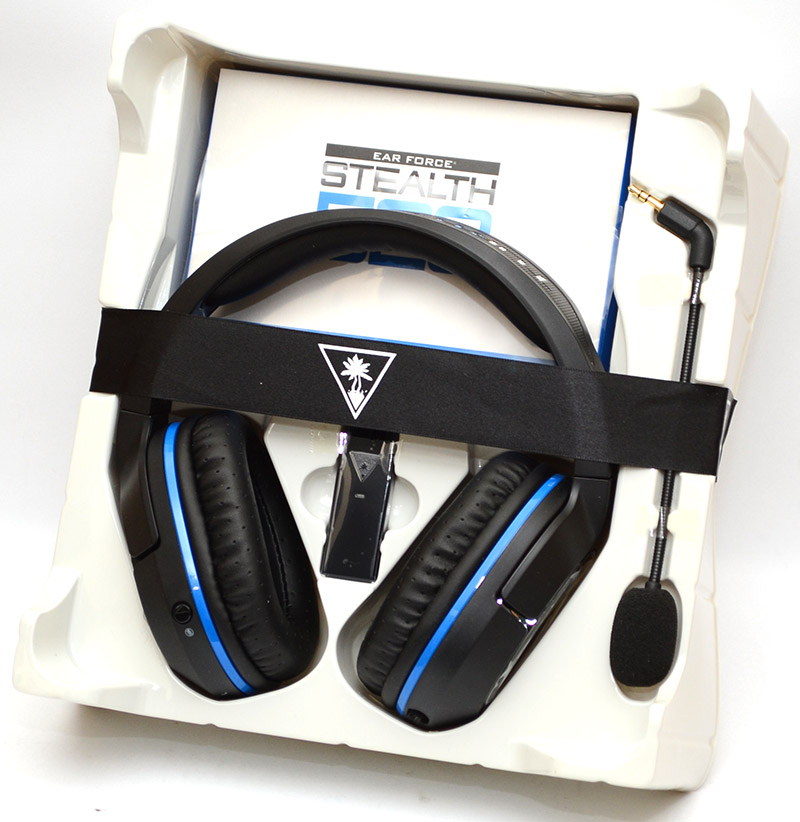 There's a quick start guide, although everything is fairly self-explanatory anyway, optical cable, mobile cable, recharge cable, detachable microphone, and the USB dongle.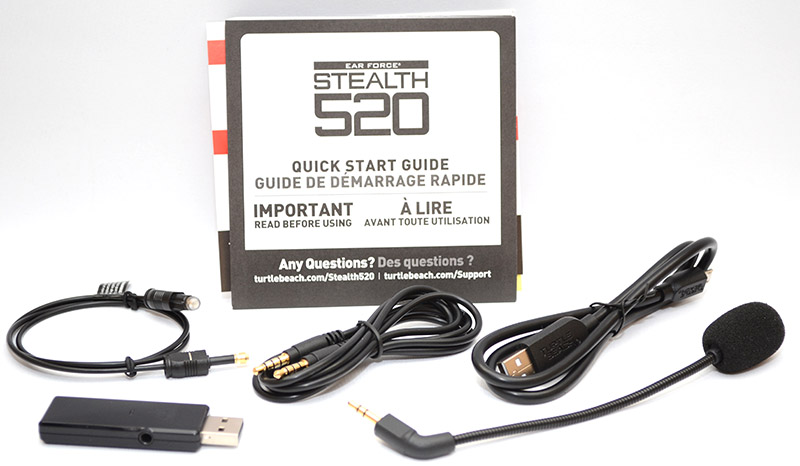 The dongle is nice and slim, and there's an optical input on the side as well as a simple power LED on the top. That's all the basics out of the way, let's take a look at the headset!