Twitter Finally Excludes @Usernames from 140-Character Count Limit
---
---
---
Ron Perillo / 5 years ago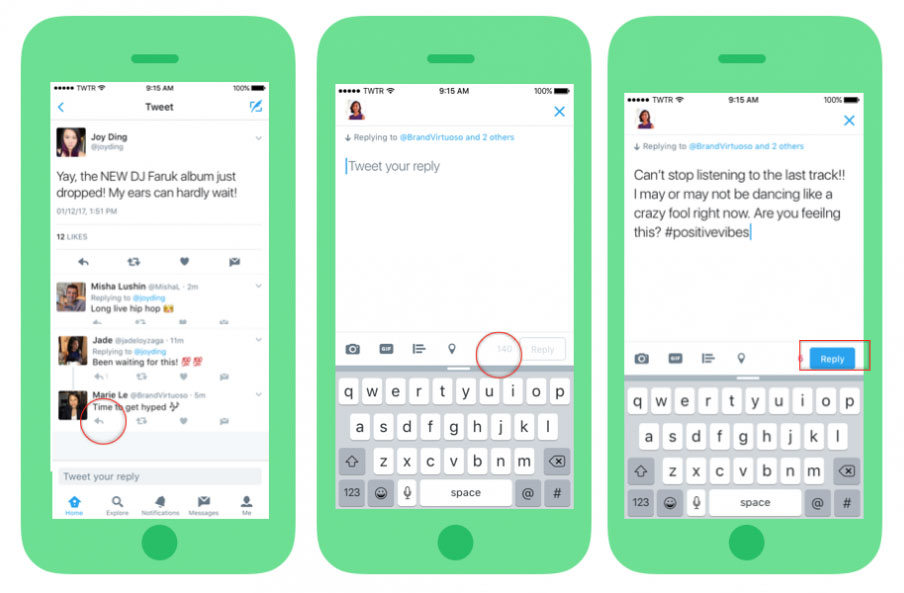 It is one of those features that for some reason have not been implemented earlier, but everyone will be glad to hear that Twitter has finally decided to exclude the @Username replies from the micro-blogging social media platform's 140-character count limit. While including the person's username is not usually a big deal when conversing one-on-one, replying to a long thread with multiple people tagged (called a "Twitter Canoe") will eventually limit the tweet space considerably.
However, not many are going to be happy with this change, as it means it is also easier for spammers to mass tag people's @usernames. It also makes some of the already large Twitter canoe conversations grow even larger. The old method forced users to untag certain individuals or split their replies into multiple tweets when necessary. There was also a thread-specific mute button added to curtail the conversations from growing. Twitter currently limits the number of users to 50 tagged in the same conversation at a time, so maybe a more reasonably lower number that is 1/5th that or less would be more acceptable.
Twitter has actually experimented with this feature for several months now. They have tried using real names before, which annoyed many users even more. This new method at least, keeps the clutter of @usernames from the thread so it is easier to follow along and read.
Official statement from the Twitter's Blog:
The updates we're making today are based on feedback from all of you as well as research and experimentation. In our tests of this new experience, we found that people engage more with conversations on Twitter.

Our work isn't finished – we'll continue to think about how we can improve conversations and make Twitter easier to use.
The update has now fully rolled out for both Android and iOS platforms as of March 30.