Two Point Hospital Developer Video Reveals New Details
---
---
---
Mike Sanders / 3 years ago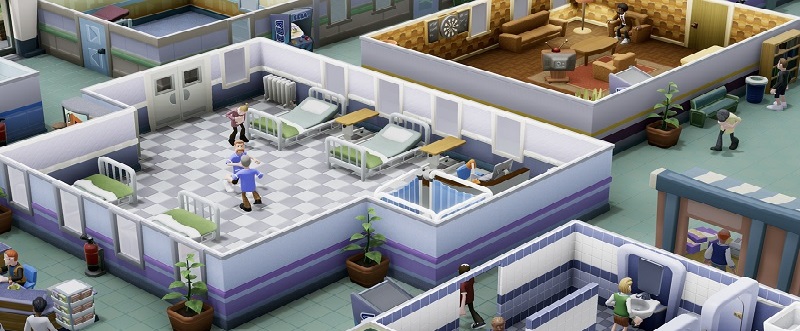 Two Point Hospital Developers Reveal New Game Details
For years many fans of Theme Hospital had been asking 'Why won't EA make a sequel?'. Then, of course, we remember that EA likes nothing better than to buy companies and IP's and either destroy them or do absolutely nothing with them.
When it was, therefore, announced that a spiritual successor was in the words, we were all delighted. Firstly, it was being made by many members of the original Bullfrog team. Better still though EA would have absolutely nothing to do with it. Therefore, if we needed extra doctors we likely won't have to pay a microtransaction fee for them.
With Two Point Hospital well underway, and due for release this Autumn, fans have been closely monitoring the progress of this game. In fairness, the developers have also been happily obliging by giving us quite regular and detailed updates.
A new video!
In the most recent update video (which you can watch above) the developers have said that they plan to add far more diversity to the interactions within your hospital. In the real world, you may not like some (or all) of the people you work with. As such, Two Point hospital wants to also make this a factor in the game.
While this all looks interesting, I would issue a slight caution. While such things can be fun, it's exactly this type of thing that can get annoying very quickly. Management games are good, but a game with heavy micromanagement will not suit this franchise at all. I'm sure the developers are aware of this, but still, it is my first little caution bell going.
What do you think? Are you excited for Two Point Hospital? Did you play Theme Hospital? In addition, what else would you like to see in this game? – Let us know in the comments!