Two Point Hospital Makes Me Want a New Theme Park Game
---
---
---
Peter Donnell / 4 years ago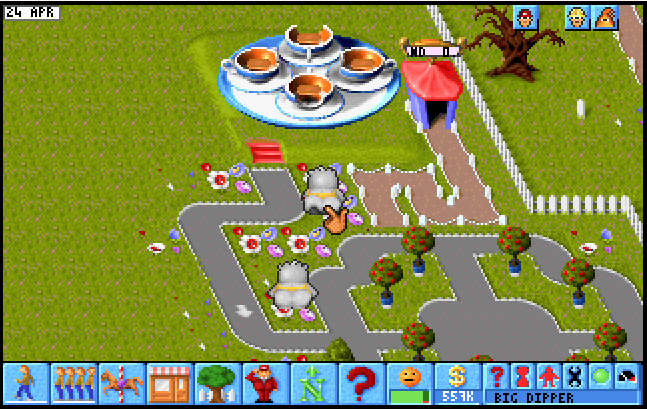 Theme Park
Can you believe it has been almost 25 years since the release of Theme Park on the PC?! Of course, the game did also come out on a few other platforms, but if anything, they only highlight just how long ago this game was released. It was released on the Amiga, the 3DO, the Mega Drive, the Atari Jaguar, the PlayStation One, and many others. However, the one that stands out for me is the ms-dos release. Loading the game up from multiple floppy disks and waiting for the adventures to begin.
Theme Hospital always filled me with a sense of wonder. 10-year-old me absolutely loved the design aspects and the gameplay of the original. Although looking back at it these days, it may have been with some very rose-tinted glasses. The game hasn't aged particularly well in terms of navigation, resolution, and interactivity. However, I'm sure my imagination has filled in the blanks from when I was younger. I hadn't really given the game much thought for quite some time now, but having recently completed Two Point Hospital, it has opened my eyes to what a true re-imagining of a classic game could accomplish.
Reimagined the way we Imagined
Two Point Hospital has taken the original Theme Hospital concept and left it pretty much intact. It's like they built the version of Theme Hospital how I imagined it was like in the 90's while glossing over any of the flaws that were present in the original. They have given it a much more modern feel. However, it has lost none of the magic of the original. Most importantly, however, can the same be done for Theme Park?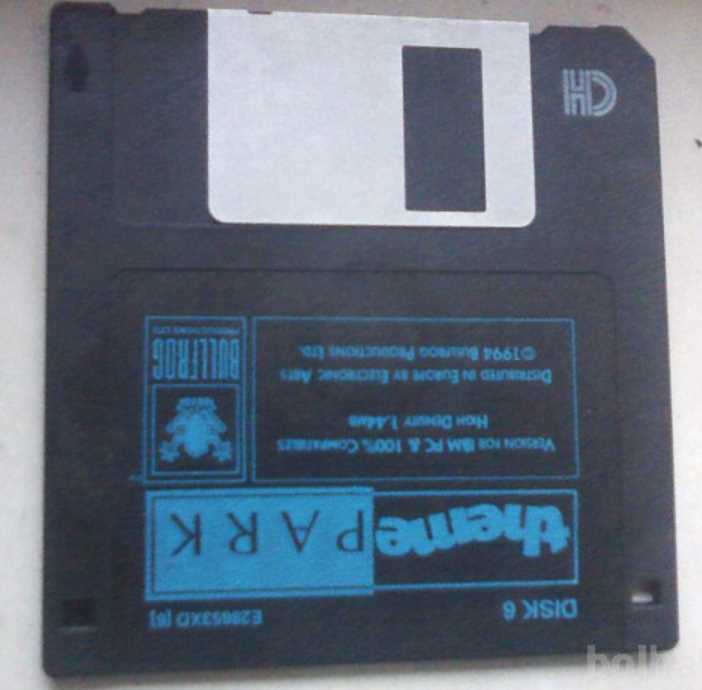 There have been many sequels to the Theme Park franchise, but none of them really touched on the magic of the original. They tried to modernise the game, and somehow lost a little bit of what made the original so great. Two Point Hospital didn't fall into any of the traps of modern games. It didn't bother with online features, social media integration, loot boxes, and ridiculous retail prices. They released a quality game, at a fair price, and listened to user feedback to fix various features and aspects of the game since launch. We've seen bigger studios do much less in the same time.
No School Like the Old School
It feels like a throwback to the original days of PC gaming, when games came in boxes, and it didn't feel like every developer was trying to squeeze every nickel out of your pockets post-release. It's just a quality game that I was able to pay a fair price for, fire up, play from start to end, and think wow, that really took me back to the old days.
With the success of Two Point Hospital, it stands to reason the developers may now be looking at their back catalogues. Copycat releases are likely to hit the market in the next few years from other studios classic titles. Theme Hospital proved to be a success through Two Point Hospital, and perhaps Theme Park can be brought back again too.
Bigger, Better, But The Same…
Just imagine, Theme Park with improved resolutions, improved controller and keyboard/mouse support. Throw in a few minor modern twists much in the same way we saw with two point hospital. However, retaining all the original magic and charm from the original by not making it too "modern". If it can even keep the isometric perspective, I would be over the moon.
Of course, it's easy to remember that Bullfrog created both Theme Hospital and Theme Park. It's also not too big of a stretch to imagine that the developers they've got for Two Point Hospital may have also worked on both Theme Park and Theme Hospital at some time in their career.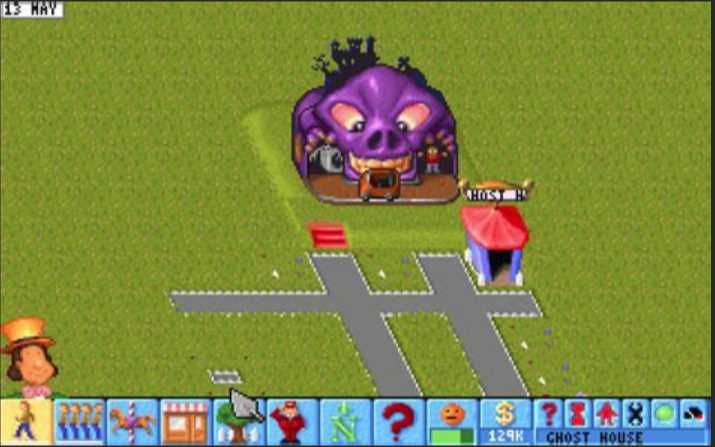 Forget Theme Park 3D
Have enough years passed now to revisit this franchise? Are we able to forget some of the less than favourable reimaginings of Theme Park that have happened over the years? I certainly think so! if they can work the same magic with Theme Park as they did with Two Point Hospital, I have every faith that it would be at least as popular, if not more than popular, than their new version of Theme Hospital.
What Else?
What do you think? Should they bring back Theme Park? Are there any other classic games that you would like to see brought back to life? I mean, if you're going to take a complete walk down memory lane. Let's bring back some more classic games. How about the Discworld games! But, that's a story for another day.