Uber Teams Up with Star Wars for Rogue One Campaign
---
---
---
Ron Perillo / 7 years ago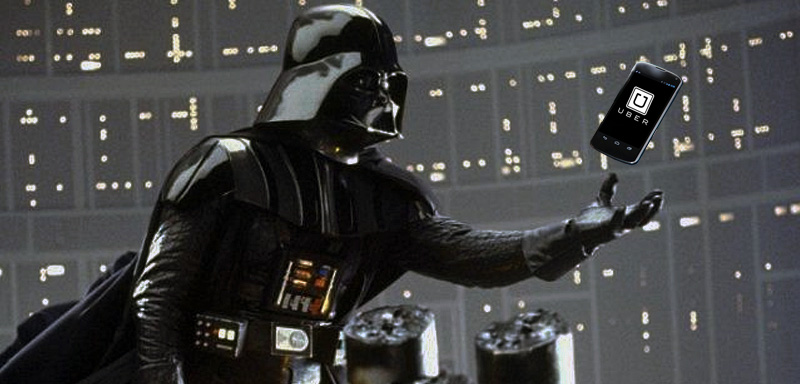 To promote the new Rogue One: A Star Wars Story film, Disney has teamed up with Uber for a campaign replacing the icons on the popular ride sharing app with Star Wars-themed ones starting Sunday night. The icon-swap itself will be opt-in only so that not all users are confused by the sudden change, especially those who are not Star Wars fans. Disney also promises some exclusive bonus video content for those who do opt in, which have never aired before on the television or online. Uber has ran several promotions similar to this before with the release of Batman v Superman and X-men Apocalypse.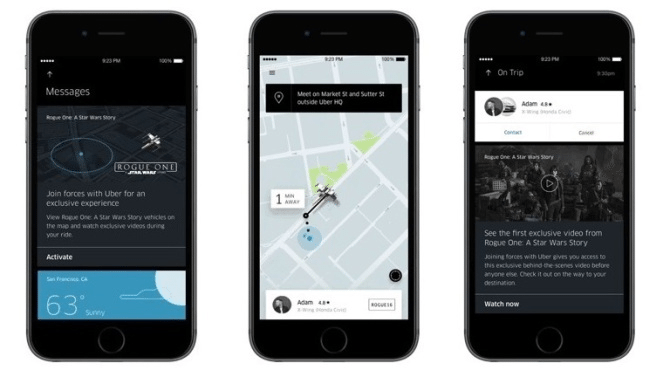 Rogue One: A Star Wars story premieres on December 16 and the Uber promotion runs from December 12 through the 18th officially, leading up to the event. This promotional event may be the closest thing to taking flight via Uber for a while, although the ride-sharing company has released detailed information via a whitepaper a few months ago of plans to offer a network of small vertical take-off and landing (VTOL) air crafts (although not quite an X-wing) to improve urban mobility.
Uber is currently valued at $51 billion so a project this massive is not far from their reach. Certain advancements must be made first however, including improved battery technology and air travel efficiency for the idea to be economically feasible. There are also clearances with air traffic and aviation certification that must be approved before moving forward. For now, those dreams would have to be limited to the silver screen while watching the latest Star Wars film.