Ubisoft Blames Everyone (Except Themselves) for PC Performance Bugs
---
---
---
Mike Sanders / 2 years ago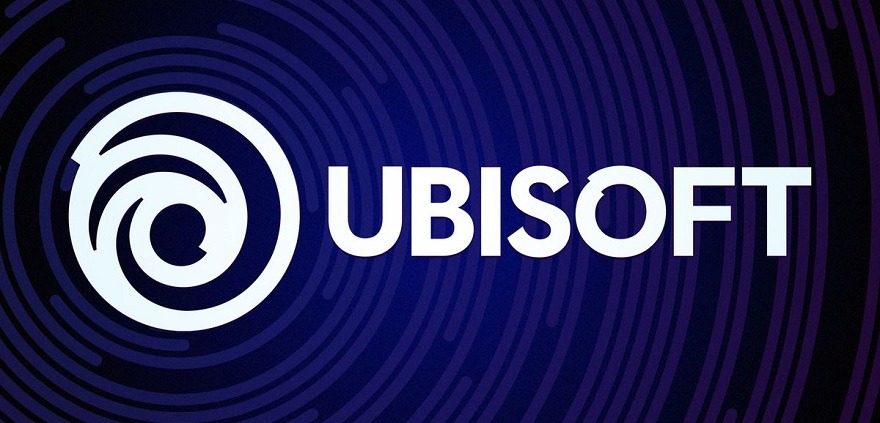 I don't think it would be too controversial a thing to say that in terms of game developers, Ubisoft does not exactly have a great reputation. And particularly so within the PC community. – That's not, incidentally, just my opinion either as a recent survey found that Ubisoft was (with some firm competition from Activision) one of the most 'hated' gaming companies in the world!
When it comes to Ubisoft's PC ports, however, it is somewhat indisputable that they are, at best, poorly optimised for the platform, and, at worst, a completely glitch-ridden crash-happy shambles of a mess. – Why is this such a problem for the developer though? – Well, following a report via DSOGaming, Ubisoft has officially given their opinion on the matter, and, in a nutshell, it seems that they've basically decided to blame everything that could possibly be running on a PC in the background for causing performance drops or crashes. – But not, incidentally, themselves!
Ubisoft – 'Our PC Games Are Good, Other Software is Not'
Complaints regarding the developer's games on the PC platform are, of course, nothing new. With the recent release of Far Cry 6, however, many gamers are, again, finding that the title isn't seemingly performing anywhere near as well as it (at least in theory) should. – In response to this though, rather than citing that they could've perhaps done a better job in optimising the game for PC, or perhaps not used DRM protections like VMProtect and Denuvo, they have instead suggested that the issues potentially lie within absolutely masses of fairly common third-party desktop applications.
While the full list is posted below, some of the more notable (and somewhat amusing (in a dark sense)) suggestions include:
Skype
uTorrent
MSI Afterburner
Riva Tuner
Discord
Teamspeak
OBS
Yep, these are, apparently, what might be causing your Ubisoft PC game/s to run like a bag of nails (Press X to doubt).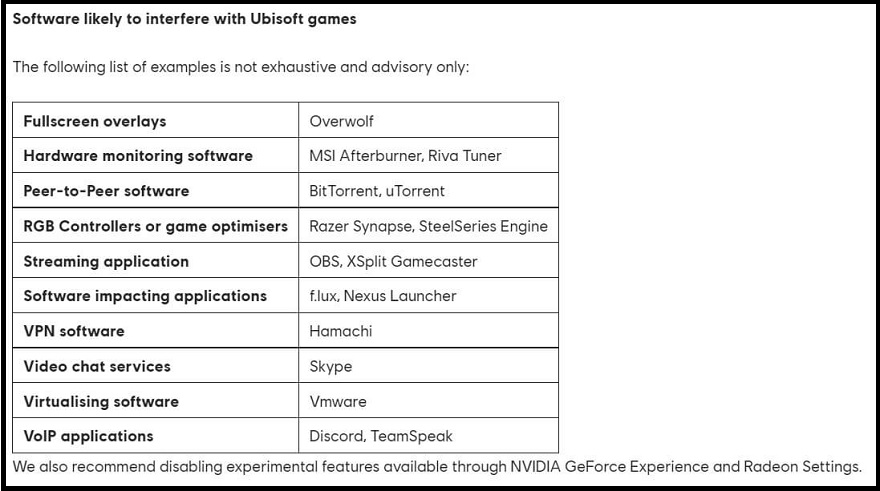 What Do We Think?
Rather than addressing the far more likely problem of Ubisoft simply creating poorly optimised PC games, this 'suggestion' by the developer is far more likely just trying to avoid their own inadequacies. In a PR sense though, comments like will only tip metaphorical gasoline over a fire!
While I am not personally aware of all of the applications listed above, I think it would be fair to say that one or more of these are pretty common on the vast majority of gaming PCs. And more so, they do not seem to have any apparently negative effects on titles from other developers. – I don't, for example, recall Capcom blaming Skype for the stutters seen in Resident Evil Village!
The most logical and reasonable response would be for Ubisoft to simply try and fix the compatibility issues that exist on their software. Or at least do a better job than they have in the past! – Then again, it is often far more convenient (and less expensive) to just try and blame someone else, I suppose.
What do you think? – Let us know in the comments!