Ubisoft Celebrate as Assassins Creed Origins Has (So Far) Fought off Piracy
---
---
---
Mike Sanders / 4 years ago
Ubisoft celebrates as Assassins Creed Origins has fought off piracy since its launch a month ago
Hearing of games being successfully pirated or 'cracked' within days of launch is quite a common thing. Particularly if Denuvo, the so-called 'anti-piracy' protection has anything to do with it.
If anything Denuvo had become somewhat of a joke within the industry with its so-called protection being bypassed again and again and again. Just to be clear, I haven't gone link mad there. Each one of those links points to an instance in which Devuno was cracked or dropped within days of launch. Let's be honest, if it's broken within a day, it's not very good.
Well, apparently, it might have just salvaged a little of its reputation. According to dsogaming, a month after the launch of Assassins Creed Origins it has yet to be broken. While this might sound promising, there is, of course, a catch to this.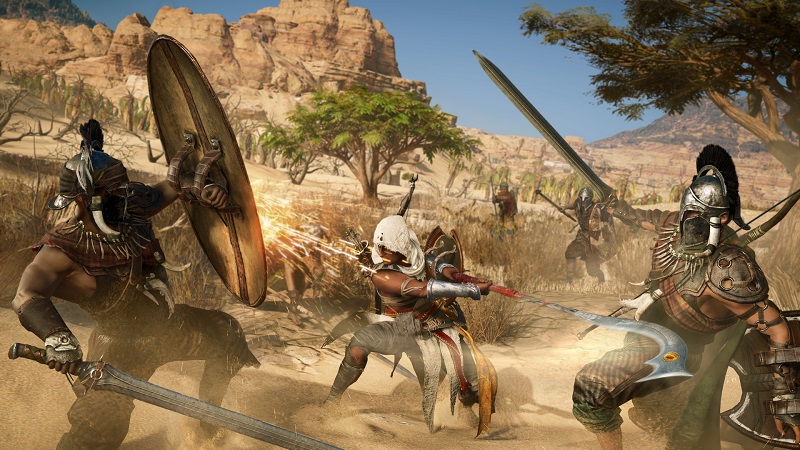 Denuvo is actually working now?
Assassins Creed Origins did come with the latest version of Denuvo, but before developers forgive all of its sins, there is a caveat to this. The game was not solely bundled with Denuvo protection. It also came with an alternative called VMProtect.
The combination, therefore, does seem to be working. For the moment at least.
It isn't, however, without its critics. Some unconfirmed reports have suggested that the mass of anti-piracy measures has caused unnecessary load on processors. This has not been confirmed in any way and Ubisoft has actually gone to quite big lengths to deny any correlation between performance and the anti-piracy software. They, of course, would say that though.
I, therefore, don't know if Ubisoft celebrated selling any of the ridiculously priced tie-in headphones, but for them at least, Assassins Creed Origins is baffling the pirates.
What do you think? Is Denuvo actually good now? Is VMProtect doing all the work? How long do you think before it is cracked? – Let us know in the comments.