Ubisoft Confirms The Division Will Have Multi GPU Support And More!
---
---
---
John Williamson / 8 years ago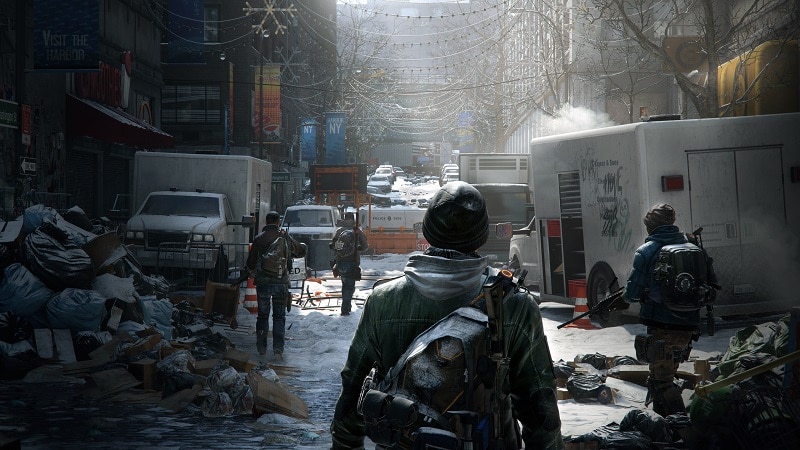 Ubisoft has historically struggled to produce optimized PC versions of their major game releases which scale properly across a wide range of hardware configurations. For example, Watch Dogs ran extremely poorly, and didn't really utilize SLI setups in an effective way. Additionally, it's difficult to forget the complete mess that is Assassin's Creed: Unity. As the PC gaming market continues to grow, it seems Ubisoft is finally starting to realize its potential and might just be investing the right resources to create a proper PC release. According to the publisher, The Division will not be a port, and feature a huge array of PC specific features:
Flexible user interface: move, scale and adjust the opacity of the HUD.
Intuitive controls: navigate easily through the interface, inventory panels and map designed specifically to be used with a mouse or a controller.
Full mouse & keyboard support: opt for the high precision mouse and keyboard experience and switch to a controller in the middle of any encounter without interruption.
Text chat: team up with more agents of The Division by using the in-game text chat.
Optimized graphic settings & customised GPU effects: adjust a vast variety of technology treats, from realistic lighting, shading, snow particles, local reflection, fog volumetric scattering, depth of field and much more…
Multi-GPU support: unleash the graphic power of the best computer set ups for jaw-dropping graphics powered by Massive Entertainment's game engine Snowdrop.
Multi-screen support: play with up to three screens for the most immersive and stunning experience of The Division.
Multi-resolutions: opt for 1080p or 4k and automatically adapt the resolution to fit multi-screen configurations with FOV correction.
Unlocked framerate: let the most powerful computer reach the highest framerate.
HBAO+: enjoy the most realistic shadowing, lighting algorithm and ambient occlusion.
While, I'm still fairly cautious given Ubisoft's chequered past, it's fantastic to see HBAO+ implementation, multi-GPU support, an unlocked frame-rate, and native support for high resolution monitors. I do wonder if the resolution options extends to 21:9 panels without requiring a UI fix. Clearly, the PC version offers a huge boost in graphical fidelity compared to the current crop of consoles but there's always suggestions about the visuals being downgraded. Despite this, the screens so far look pretty good, and it will be interesting to see the performance on various setups. Thankfully, I've already got my beta access code, and should be able to write-up a technical analysis once the beta officially begins.