Ubisoft Says Assassin's Creed Origins' Anti-Tamper Doesn't Affect Performance
---
---
---
Cernescu Andrei / 5 years ago

Assassin's Creed Origins has some heavy protection.
It certainly makes sense for Ubisoft to use some cutting-edge anti-tamper tech for its latest title. After all, Assassin's Creed: Origins is their chance to make up for some very disappointing games. That said, Origins comes packed with VMProtect over Denuvo, which is why the title is still squeaky clean almost a week after its release. Considering that other October releases were pirated on day one, that's quite an achievement. Of course, nobody really knows when this new game will be cracked. The protection might be good for several more weeks or even months.
How does this impact performance, though?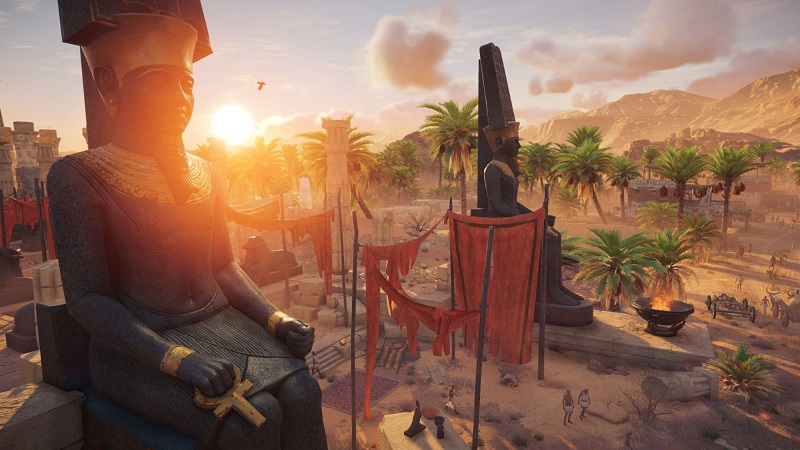 Normally, since VMProtect over Denuvo causes additional calls, performance should wither significantly. However, according to Ubisoft, this is not the case at all. Here's the company's official statement on the matter:
"We're confirming that the anti-tamper solutions implemented in the Windows PC version of Assassin's Creed Origins have no perceptible effect on game performance."
Assassin's Creed Origins does have some intimidating CPU requirements, but it's not yet clear if the anti-tamper tech has anything to do with this. We are talking about a massive open world title, after all. Similar Ubisoft titles such as Watch_Dogs 2 also relied on powerful machines in order to run properly. Once the game makes its way to trackers, it's likely that Ubisoft will remove Denuvo. Only then will we be able to check the numbers for ourselves.