Ubisoft Selling Ridiculously Priced Headphones to Promote Assassins Creed Origins
---
---
---
Mike Sanders / 5 years ago
Ubisoft – You never cease to amaze me
I would love to meet the person that runs the marketing at Ubisoft. At times I do sympathize with them, I mean, look at what you have to work with, you have to advertise that! Now, don't get me wrong, Assassins Creed is, generally speaking, a great franchise, but the recent editions, being churned out at the rate of Call of Duty have led to significant drops in the quality. Not just in the game itself, but in glitches and bugs.
Ubisoft has, therefore, a rather well-deserved reputation for releasing rushed, glitch-ridden messes. The movie, incidentally, wasn't any better than the recent game.
This new announcement, via PCGamesN, however, is on a whole new level of crazy. Even by Ubisoft's standards.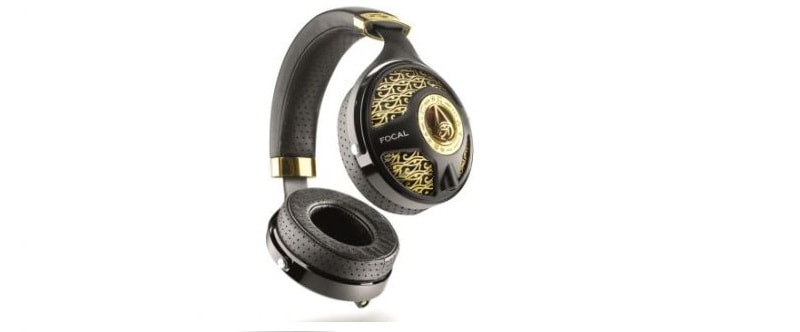 Assassins Creed headphones?
Yes, these 18k gold plated Focal earphones can be all yours for the low, low price of $60,000.
In fairness, the headphones do look nice and are certainly a decent brand, but $60,000, this is insane even my Ubisoft's usual pre-launch hype standards. Even games such as For Honor or The Division we're not attached to such a ridiculous product.
This isn't an Ubisoft hate post just so we're clear, however, let's be honest here. Out of all of their recent games, there's only a handful which I can think could be classed as mostly working at launch. They are clearly a developer who concentrates too much on meeting seasonal deadlines and hype than product quality. Their reputation, although harsh, is largely deserved and these headphones just completely sum it up for me.
Assassins Creed is a brilliant franchise and it frankly deserves better than it's getting. Such blatant attention seeking promotions will not help matters as far as I'm concerned.
In addition, I fail to see what these $60,000 headphones achieve exactly. Except the quite blatant fact that has us talking about Ubisoft. Although, once again, only in a context at how ridiculous they can be. It seems that Ubisoft's marketing team went to the 'no publicity is bad publicity' school.
You generally tend to have EA levels of madness, but this from Ubisoft is taking it to a whole new level.
Assassins Creed Origins is due for a (likely glitch-ridden) release on the 27th of October 2017.